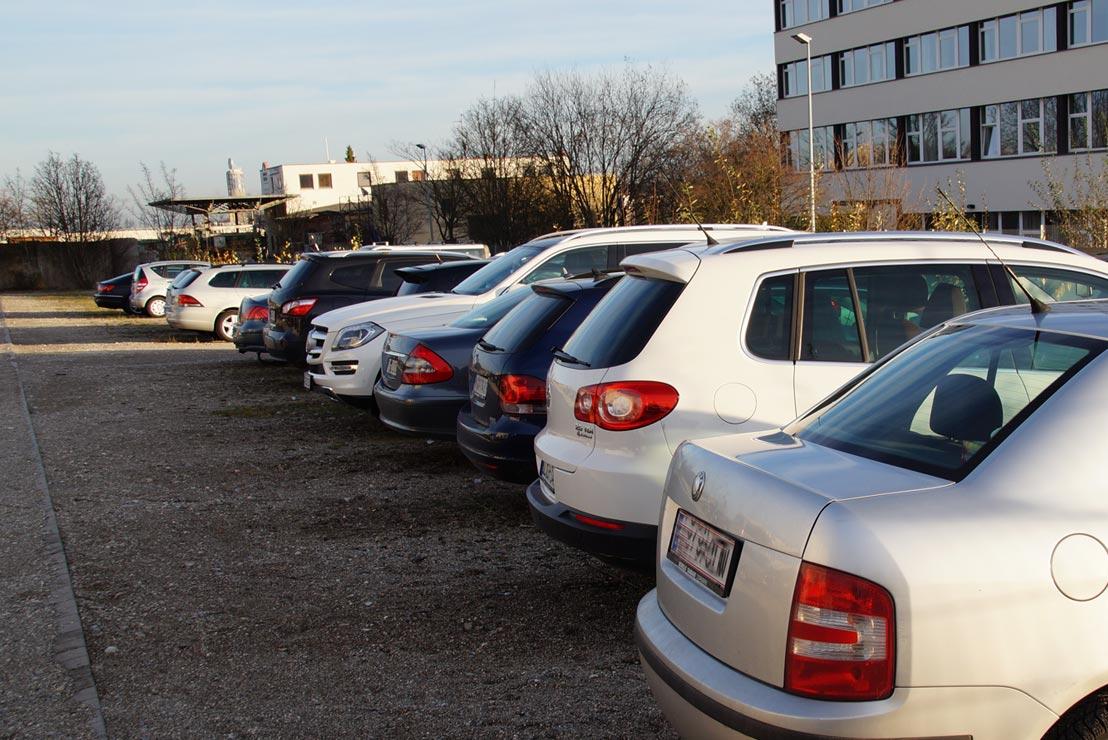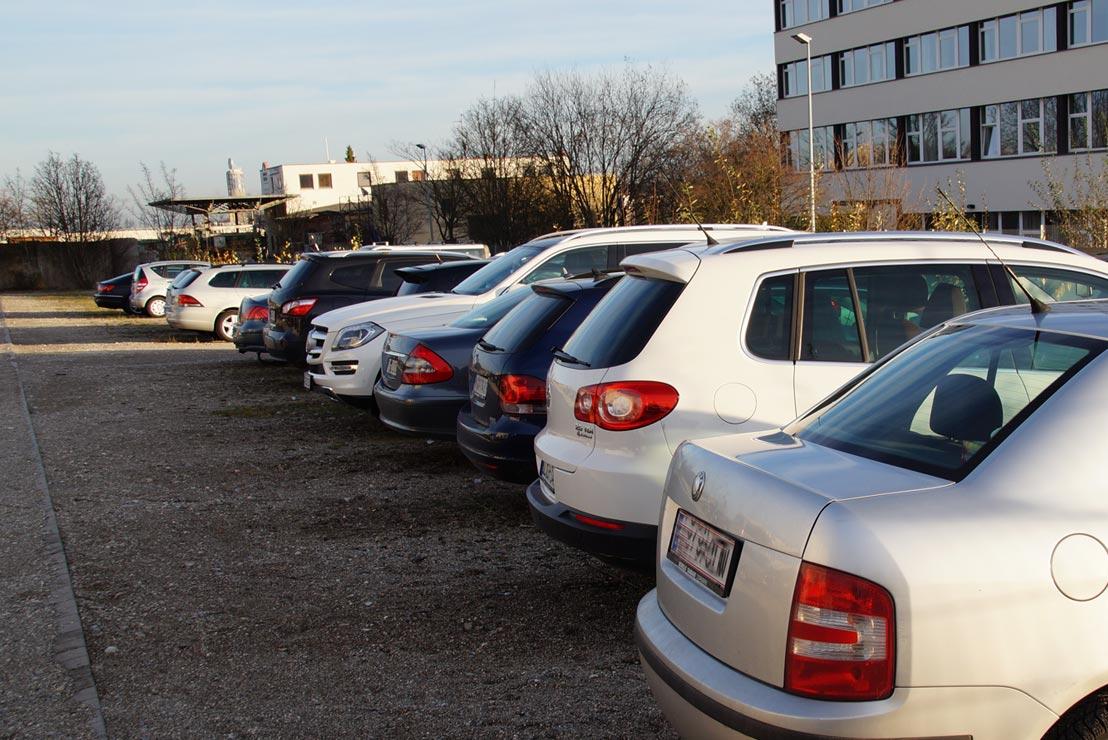 Very good
thumb_up
4.2

of 5.0
Recommended
people

143

Reviews
Our committment
check

Money-Back Guarantee

check

Verified parking lot

check

Real customer reviews

check

Booking confirmation via mail

check

No registration necessary
---
Availability
| Parking lot | Parking duration | Parking fees | Availability |
| --- | --- | --- | --- |
| APS Außenparkplatz Gravel parking | help_outline | help_outline | help_outline |
check_circle Lit up parking lots
check_circle Video surveillance
check_circle Parking barrier
check_circle Closed parking area
check_circle Eingezäunte Parkplätze
check_circle Legal liability insurance
check_circle Shuttle Service included
check_circle For up to 4 travelers included
check_circle Child safety seat available
check_circle Bulky baggage allowed: Ja
info Maximum waiting time: : ~30 Min.
info Transfer Duration: ~10 min.
info Distance: 5 km
info From 03:00 AM until the last flight
check_circle Changing room
check_circle Restroom
check_circle Jump start
Map and route planner – Safely arrive at your destination
---
Newest Reviews for APS Außenparkplatz
Gut erreichbare und preiswerte Parkmöglichkeit

format_quote Das nächste Mal wieder

Jürgen - 10.04.2018
Gute Erreichbarkeit, super Service

format_quote Wir waren wirklich überrascht, dass alles so reibungslos und schnell klappt. Es hätte nicht besser sein können! Danke.

Monika - 05.04.2018
format_quote war ok. wartebereich könnte netter sein

Melanie - 03.04.2018
Sehr gute Parkmöglichkeit

format_quote Diesen Park-und Shuttleservice kann man wirklich weiterempfehlen. Alles klappte reibungslos.

Hermann - 03.04.2018
format_quote Alles in allem super

Andre - 02.04.2018
kurze Entfernung zum Flughafen

format_quote wir waren bedingt durch Staus auf der Autobahn etwas knapp an der Zeit beim Abflug. Der Fahrer hat sich beeilt, schnell bei uns zu sein und hat uns schnell zum Flughafen gebracht. Top!

Klaus - 01.04.2018
format_quote im ganzen ein gutes Parkplatz angebot.

Hartmut - 29.03.2018
format_quote Empfehlenswert

Alfred - 28.03.2018
gut erreichbar und nah zum Flughafen

format_quote Würden wieder dort parken

Stefanie - 27.03.2018
100% Verified reviews - Real guests!
Only guests which have taken advantage of our service can review it. This guarantees that all our reviews come from real customers. After your return, you will receive an invitation to review our parking service.
Gesamtnote
COM_PLADMIN_NOTE_VERY_GOOD
thumb_up
4.2 of 5.0
143 Reviews
Tips by travelers can help you to find the best parking lot Jürgen
"

Gut erreichbare und preiswerte Parkmöglichkeit

"

Rated at 10.04.2018
format_quote Das nächste Mal wieder Monika
"

Gute Erreichbarkeit, super Service

"

Rated at 05.04.2018
format_quote Wir waren wirklich überrascht, dass alles so reibungslos und schnell klappt. Es hätte nicht besser sein können! Danke. Melanie

Rated at 03.04.2018
format_quote war ok. wartebereich könnte netter sein Hermann
"

Sehr gute Parkmöglichkeit

"

Rated at 03.04.2018
format_quote Diesen Park-und Shuttleservice kann man wirklich weiterempfehlen. Alles klappte reibungslos. Andre

Rated at 02.04.2018
format_quote Alles in allem super Klaus
"

kurze Entfernung zum Flughafen

"

Rated at 01.04.2018
format_quote wir waren bedingt durch Staus auf der Autobahn etwas knapp an der Zeit beim Abflug. Der Fahrer hat sich beeilt, schnell bei uns zu sein und hat uns schnell zum Flughafen gebracht. Top! Hartmut

Rated at 29.03.2018
format_quote im ganzen ein gutes Parkplatz angebot. Alfred

Rated at 28.03.2018
format_quote Empfehlenswert Stefanie
"

gut erreichbar und nah zum Flughafen

"

Rated at 27.03.2018
format_quote Würden wieder dort parken Martin
"

Gute und preiswerte Parkmöglichkeit

"

Rated at 26.03.2018
format_quote Gute und Preiswerte Parkmöglichkeit Ursula
"

Gute parkplatzmöglichket

"

Rated at 26.03.2018
format_quote Gut Torsten
"

Sehr gute Parkmöglichkeit

"

Rated at 22.03.2018
format_quote Es ist eine preiswerte Möglichkeit in der Urlaubszeit zu parken. Der Platz an sich ist zwar in einem nicht so gutem zustand, aber das ist zweitrangig. Die Abwicklung lief super und schnell. Man ruft an und sofort ist jemand da. Mangel: - Rückkehr zu unserem Auto stellte uns vor ein Problem. Mehrere PKWs waren falsch abgestellt, so dass wir mit Glück und 20 Minuten Zeitaufwand erst aus unserer Parklücke ausparken konnten. ( 3 Personen mussten einweisen ) Entweder waren diese PKW-Führer einfach gedankenlos oder der Parkplatz war überbucht. Ich stelle hier die Frage ob der Betreiber das überhaupt mitbekommt wie manche parken. Diverse PKWs waren so zugestellt, da würde nur ein Abschlepper helfen. Elisabeth
"

34€ ... fűr super service ?

"

Rated at 20.03.2018
format_quote Wir sind 6 stunden später als geplannt angekommen... also um 1.30 nachts... und ohne Ja und aber wűrden wir ganz ganz freundlich abgehollt... vielen lieben DANK !!! ? Detlev Christian
"

Guter Parkplatz, guter Service

"

Rated at 19.03.2018
format_quote Alles gut geklappt, Online Buchung und Transfer Saskia

Rated at 13.03.2018
format_quote Top Parkplatz Thomas

Rated at 10.03.2018
format_quote Werde ich - bei Bedarf - gerne wieder in Anspruch nehmen!! Max

Rated at 09.03.2018
format_quote kann ich weiterempfehlen Arzu

Rated at 08.03.2018
format_quote Gerne wieder Manfred

Rated at 26.02.2018
format_quote Jederzeit gerne wieder. Jürgen

Rated at 24.02.2018
format_quote alles soweit ok Ümit

Rated at 19.02.2018
format_quote War alles top und wirklich zuverlässig. Bester Preis. Ulrich
"

Gute Parkplatzmöglichkeit

"

Rated at 12.02.2018
format_quote gute Parkmöglichkeit Rolf

Rated at 12.02.2018
format_quote Alles Super! Buchung: problemlos Parken: Bei Anruf sofort erreichbar. Kurze Wartezeiten auf Bus Fahrt zum Flughafen und zum Parkplatz schnell Beide Fahrer super nett und sehr hilfsbereit Werner
"

Parkplatz in Flugplatznähe günstig und gut

"

Rated at 11.02.2018
format_quote Gutes Preisleistungsverhältnis Nevruz

Rated at 07.02.2018
format_quote Kann ich nur weiterempfehlen. Johannes
"

Gute Parkplatzmöglichkeit

"

Rated at 02.02.2018
format_quote Wir waren mit der Leistung zufrieden. Liborio
"

Gute Parkmöglichkeiten, schnelle Abholung

"

Rated at 29.01.2018
format_quote Gerne wieder Klaus
"

für mich gut zu erreichender Parkplatz

"

Rated at 25.01.2018
format_quote alles in Ordnung Helgard
"

gute Alternative zu teuren Parkplätzen direkt am Flughafen

"

Rated at 24.01.2018
format_quote alles in allem zufrieden, freundliche Shuttle-busfahrer(in) Jacqueline
"

Gute Parkplatzmöglichkeit

"

Rated at 08.01.2018
format_quote Hat super geklappt