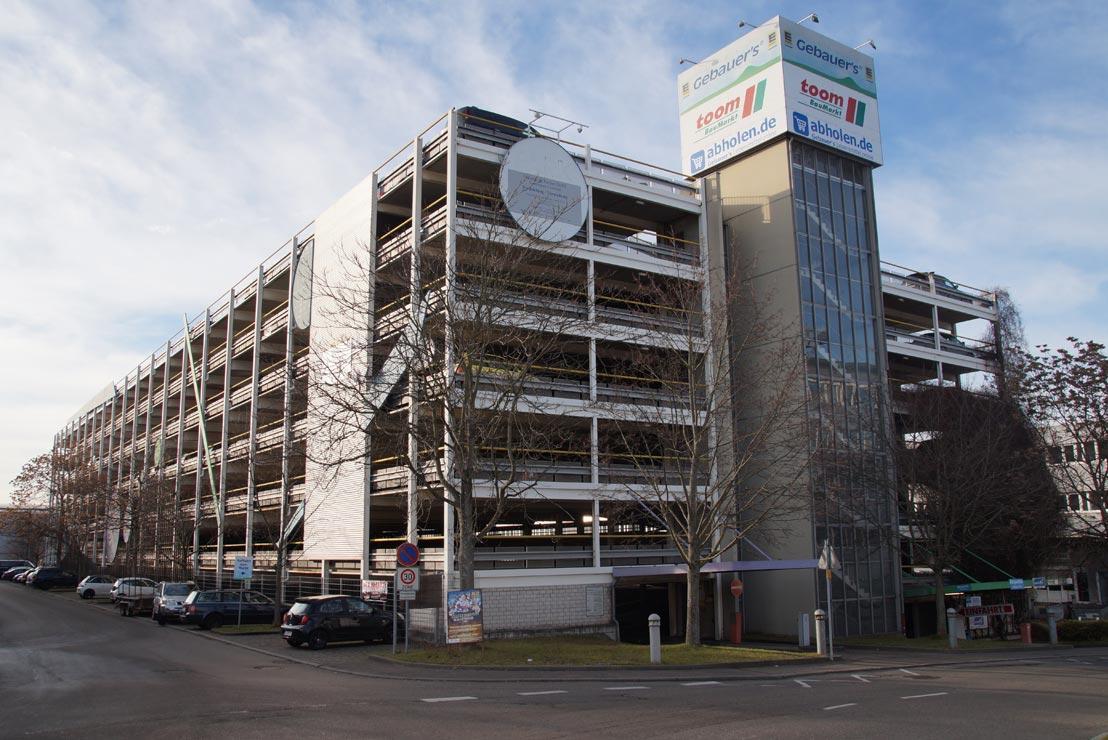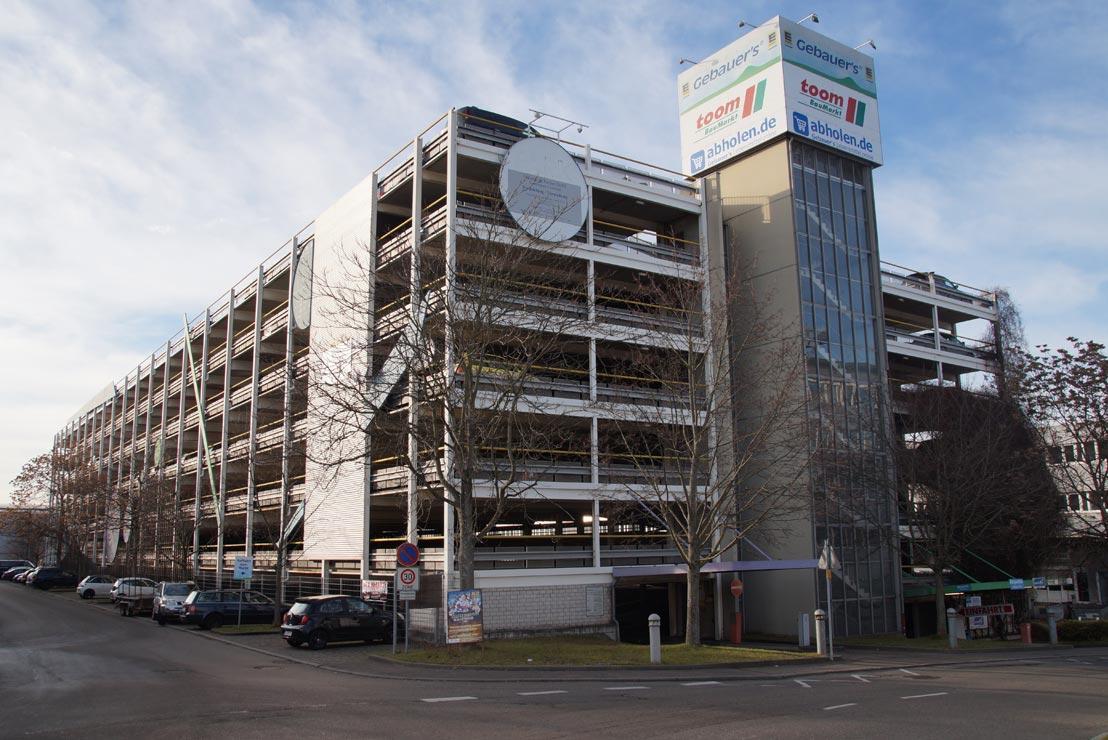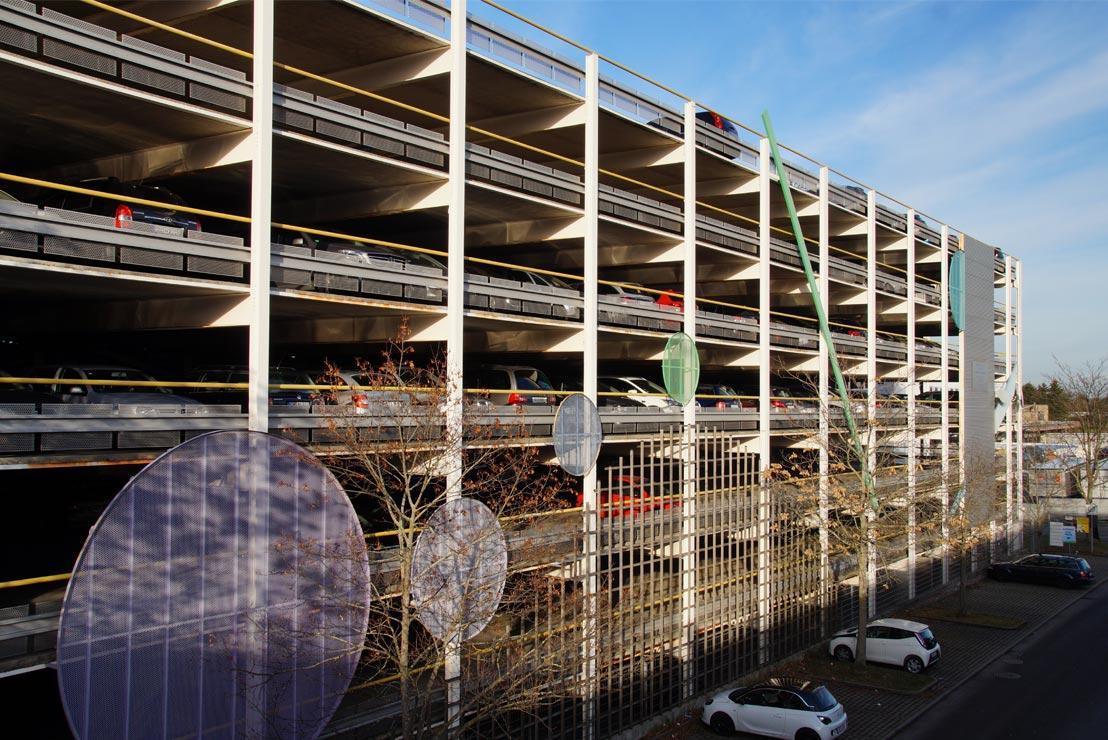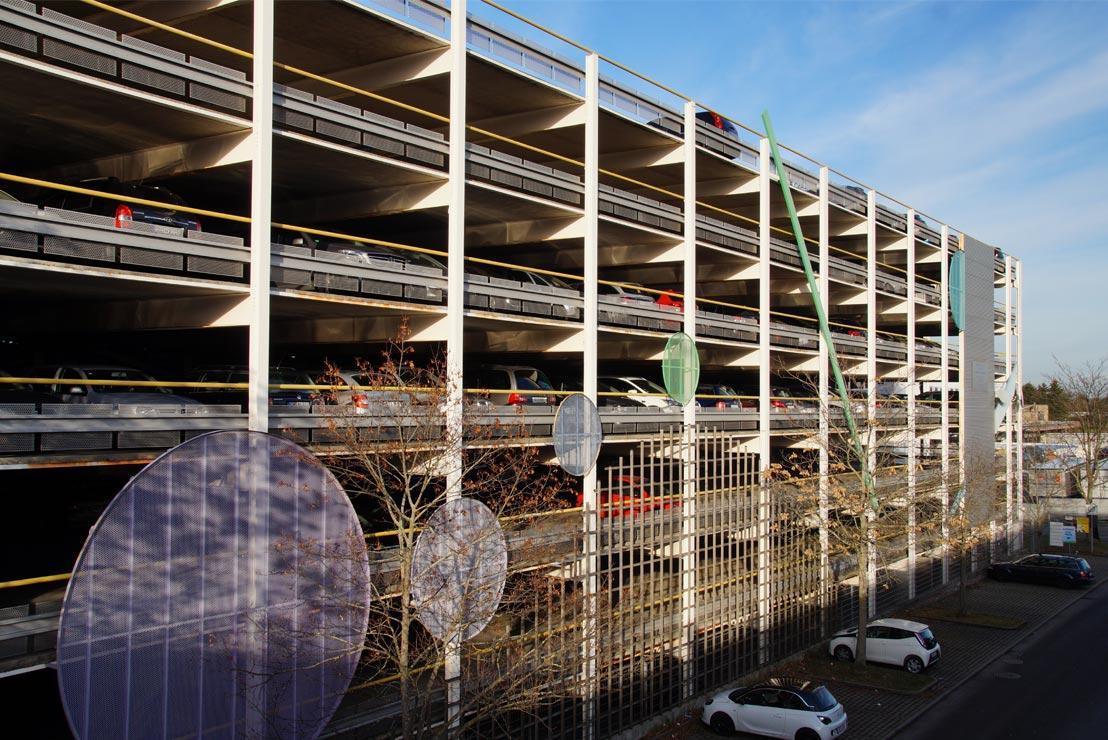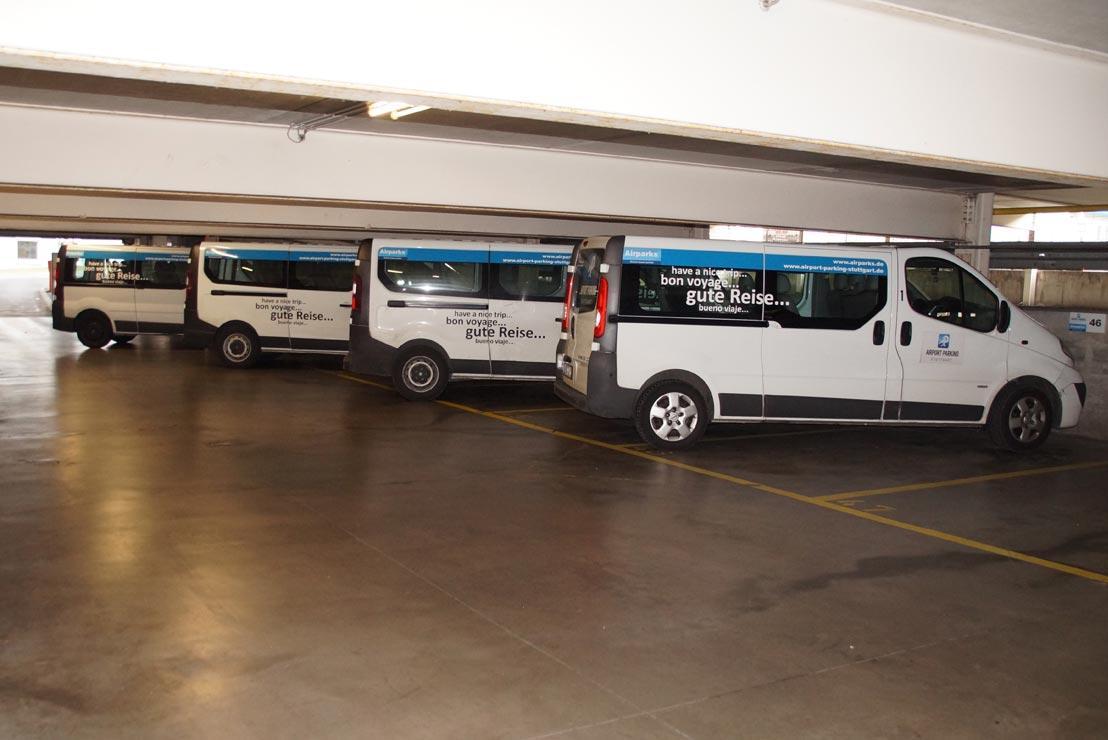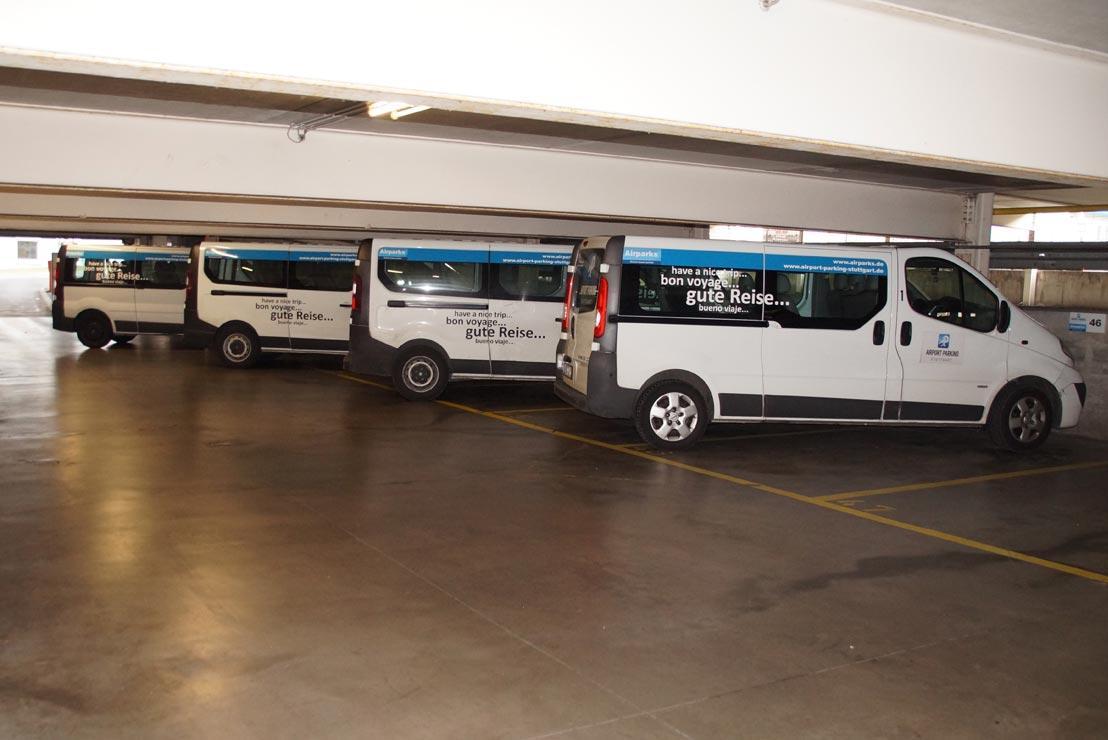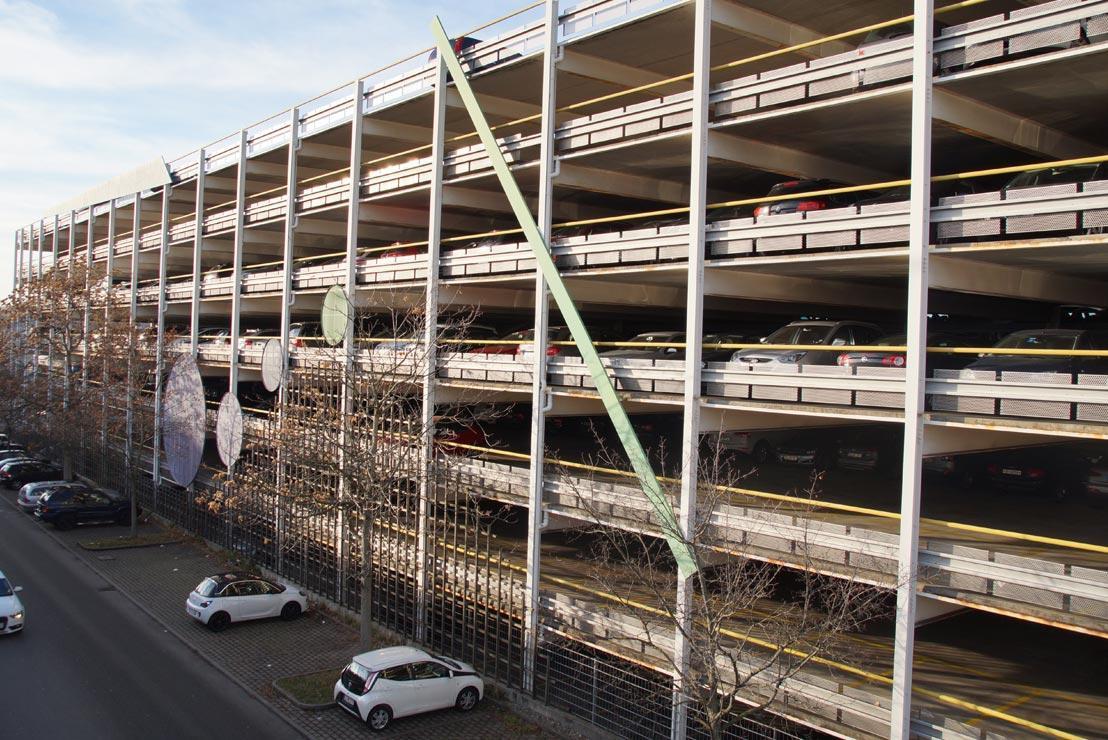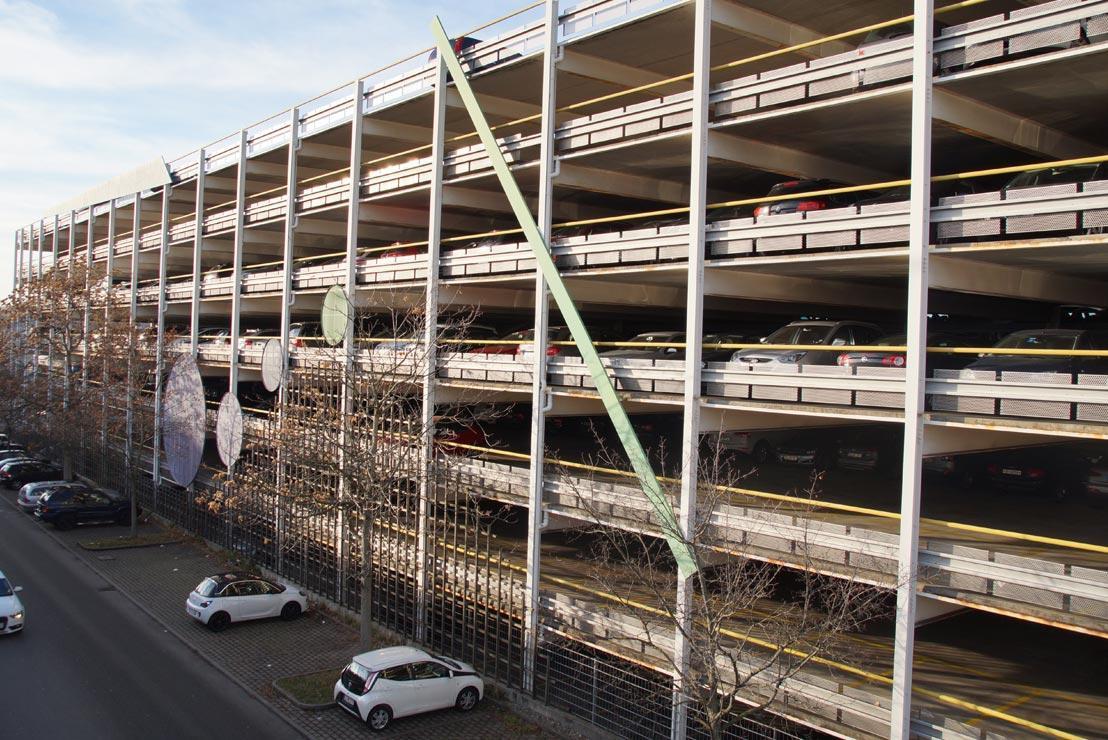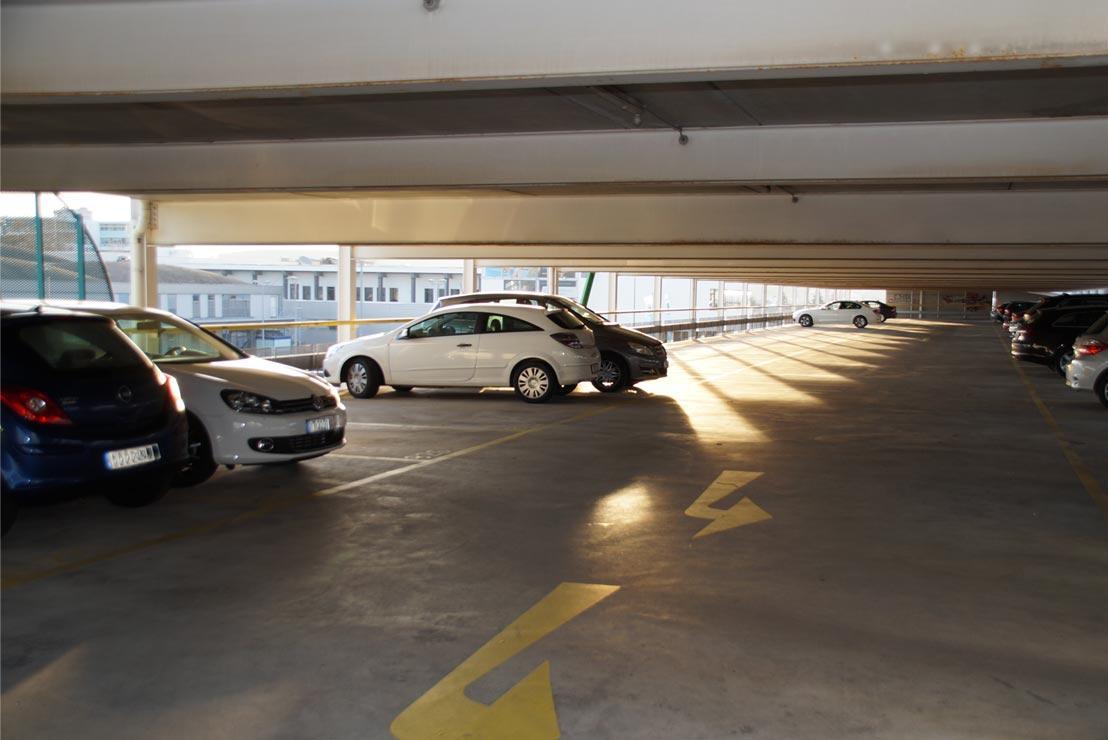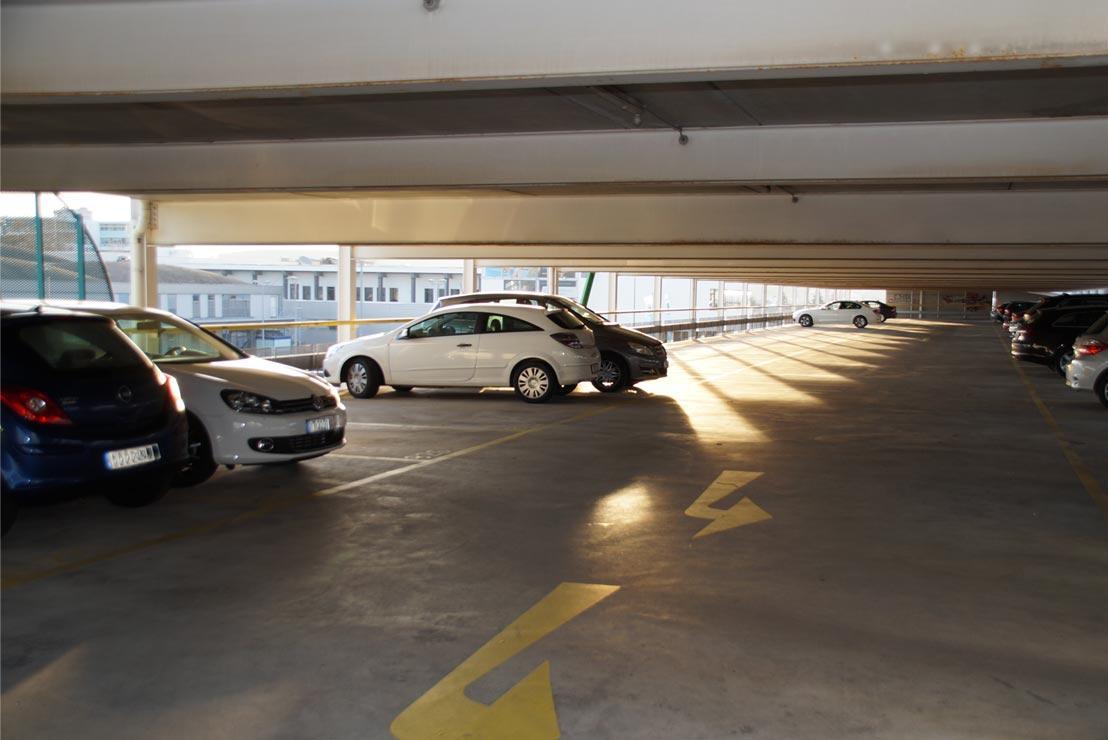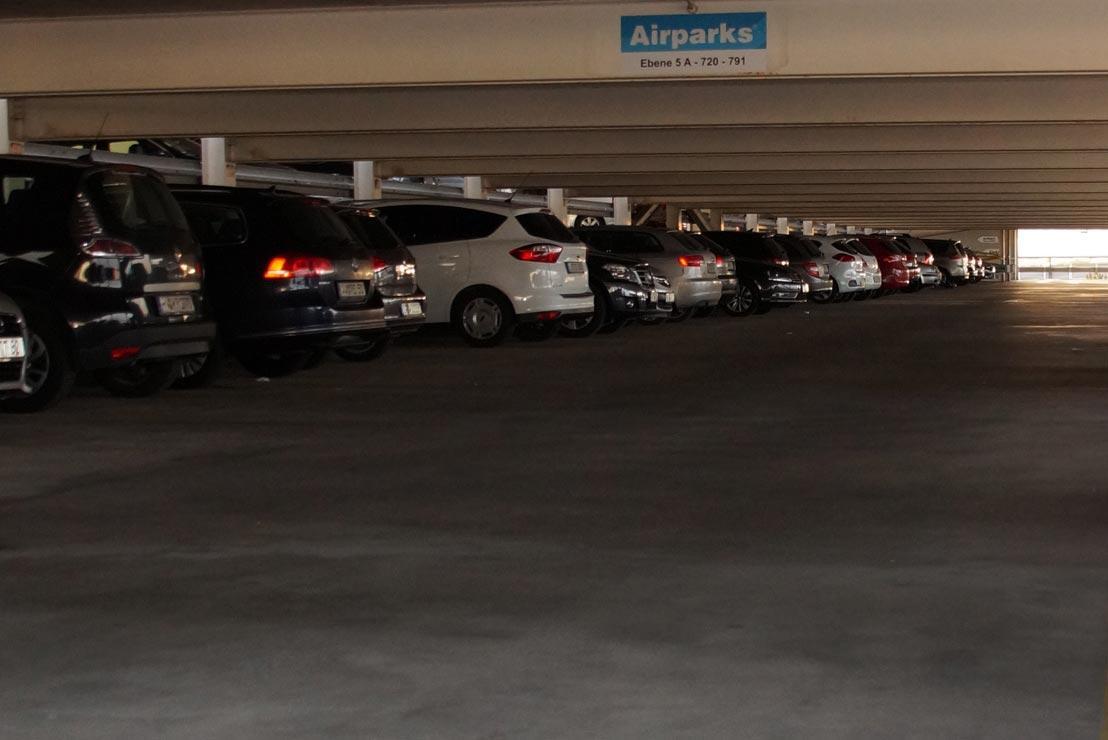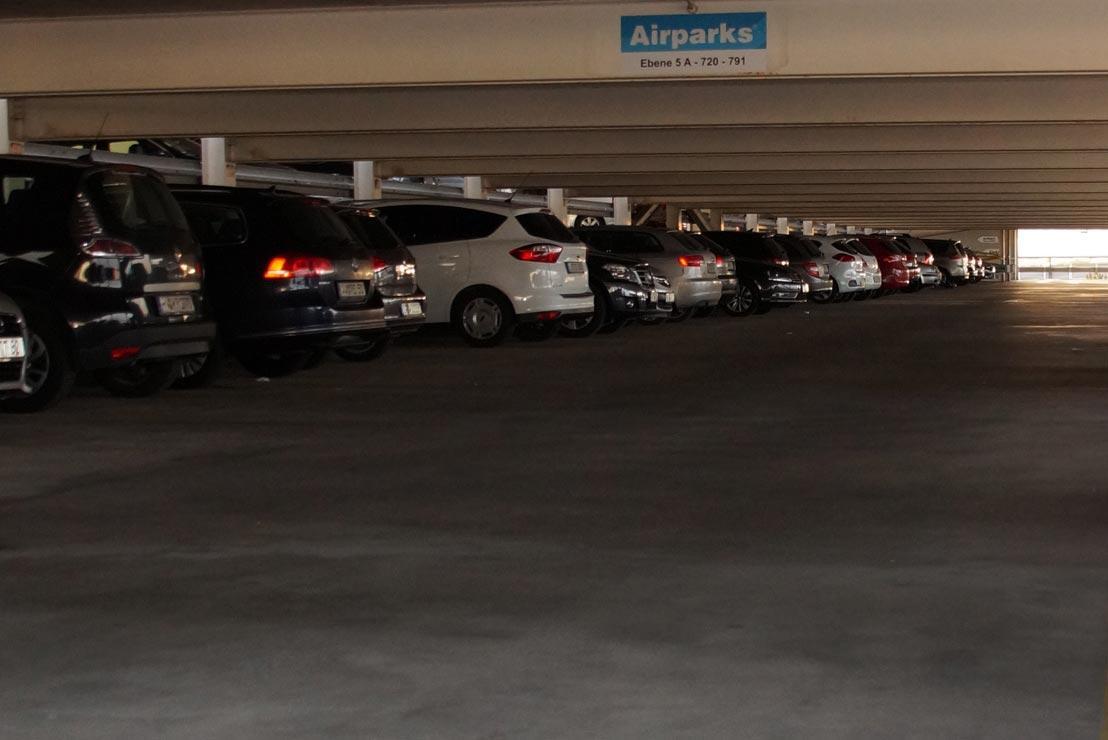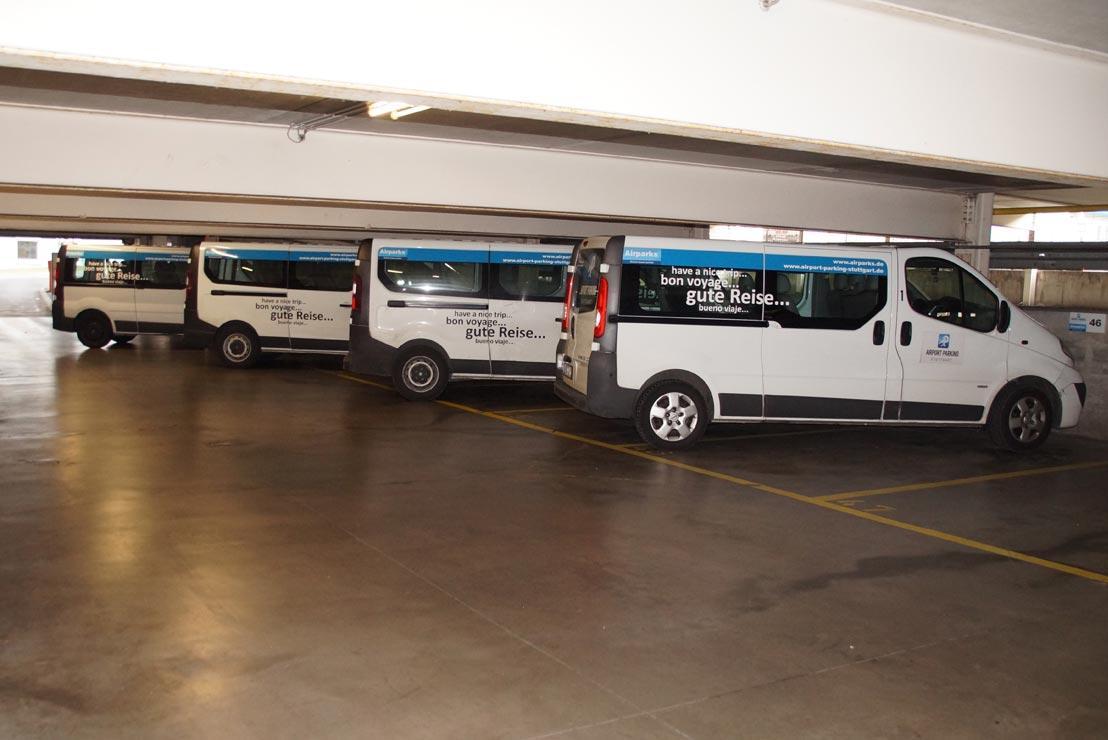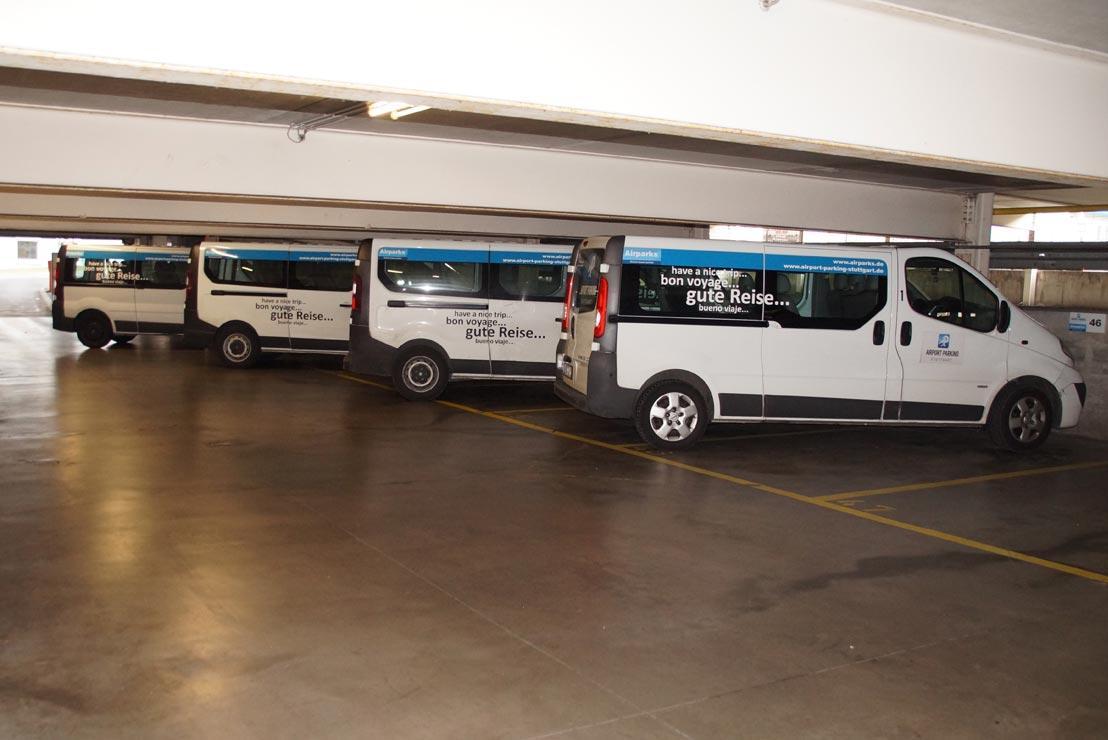 Very good
thumb_up
4.4

of 5.0
Recommended
people

1507

Reviews
Our committment
check

Money-Back Guarantee

check

Verified parking lot

check

Real customer reviews

check

Booking confirmation via mail

check

No registration necessary
---
Availability
| Parking lot | Parking duration | Parking fees | Availability |
| --- | --- | --- | --- |
| Airport Parking Stuttgart Parking garage | help_outline | help_outline | help_outline |
check_circle People monitored
check_circle Lit up parking lots
check_circle Video surveillance
check_circle Parking barrier
check_circle Legal liability insurance
check_circle Shuttle Service included
check_circle For up to 4 travelers included
check_circle Child safety seat available
check_circle Bulky baggage allowed: Ja
info Maximum waiting time: : ~30 Min.
info Transfer Duration: ~10 min.
info Distance: 8 km
info From 03:00 AM until the last flight
check_circle Waiting room
check_circle Restroom
check_circle Jump start
Map and route planner – Safely arrive at your destination
---
Newest Reviews for Airport Parking Stuttgart
format_quote Es hat alles sehr gut geklappt! Gebucht wurde online. Der Shuttlebus war überpünktlich bei An- und Abreise und der Fahrer war sehr nett. Jederzeit wieder.

Ralf - 23.10.2019
Sehr gute Parkmöglichkeit.Fahrstuhl vorhanden.Nettes und hilfsbereite s Personal.

format_quote Sehr zu empfehlen

Christian - 17.10.2019
format_quote Bereits zum dritten Mal das Auto dort geparkt. Werden wieder dort parken.

Sabrina - 16.10.2019
format_quote Alles top kann ich nur empfehlen..

Tommaso - 13.10.2019
Gutes, einfaches Parken, sehr nette Mitarbeiter

format_quote würde wieder kommen

Petra - 10.10.2019
format_quote Werde wieder buchen

bernhard - 03.10.2019
format_quote Super Parkmöglichkeit, man kann unbesorgt in den Urlaub fahren.

Anita - 29.09.2019
Guter Parkplatz Nähe Flugplatz

format_quote Hat alles sehr gut und pünktlich geklappt,werde nächstes mal wieder buchen.

Günther - 28.09.2019
format_quote Sehr gut

Martina - 27.09.2019
100% Verified reviews - Real guests!
Only guests which have taken advantage of our service can review it. This guarantees that all our reviews come from real customers. After your return, you will receive an invitation to review our parking service.
Gesamtnote
COM_PLADMIN_NOTE_VERY_GOOD
thumb_up
4.4 of 5.0
1507 Reviews
Tips by travelers can help you to find the best parking lot Ralf
"

Super Parkmöglichkeit ??

"

Rated at 23.10.2019
format_quote Es hat alles sehr gut geklappt! Gebucht wurde online. Der Shuttlebus war überpünktlich bei An- und Abreise und der Fahrer war sehr nett. Jederzeit wieder. Christian
"

Sehr gute Parkmöglichkeit.Fahrstuhl vorhanden.Nettes und hilfsbereite s Personal.

"

Rated at 17.10.2019
format_quote Sehr zu empfehlen Sabrina

Rated at 16.10.2019
format_quote Bereits zum dritten Mal das Auto dort geparkt. Werden wieder dort parken. Tommaso

Rated at 13.10.2019
format_quote Alles top kann ich nur empfehlen.. Petra
"

Gutes, einfaches Parken, sehr nette Mitarbeiter

"

Rated at 10.10.2019
format_quote würde wieder kommen bernhard
"

bequeme Parkmöglichkeit

"

Rated at 03.10.2019
format_quote Werde wieder buchen Anita

Rated at 29.09.2019
format_quote Super Parkmöglichkeit, man kann unbesorgt in den Urlaub fahren. Günther
"

Guter Parkplatz Nähe Flugplatz

"

Rated at 28.09.2019
format_quote Hat alles sehr gut und pünktlich geklappt,werde nächstes mal wieder buchen. Martina

Rated at 27.09.2019
format_quote Sehr gut Winfried

Rated at 25.09.2019
format_quote Weiter zu empfehlen Wasil
"

Gute Parkmöglichkeit. Schneller Transfer.

"

Rated at 17.09.2019
format_quote Jederzeit wieder. Gerhard

Rated at 16.09.2019
format_quote Bein nästen mal wieder Jürgen

Rated at 16.09.2019
format_quote Einfache Buchung guter Service nett und freundlich neuwertige Shuttlebus werde auch das nächste Mal buchen. Francesco

Rated at 09.09.2019
format_quote Sehr gut Hans

Rated at 02.09.2019
format_quote Jederzeit wieder. Alles bestens. Sandra

Rated at 01.09.2019
format_quote Perfekt Sabine
"

sehr gute Parkmöglichkeit

"

Rated at 26.08.2019
format_quote Wir haben im letzten Jahr schon unser Auto während unseres Urlaubs hier geparkt, dieses Jahr wieder und werden auch beim nächsten Urlaub dieses Angebot nutzen. Unseren Bekannten haben wir es auch empfohlen, die auch sehr zufrieden waren. Boris

Rated at 22.08.2019
format_quote Die Fahrer sehr zuvorkommend Murat

Rated at 12.08.2019
format_quote Super Freundlich Peter
"

Unfreundlich und hält nicht am Terminal

"

Rated at 12.08.2019
format_quote Unfreundlichkeit nicht zu übertreffen. Hält nicht am Terminal an. Die Koffer muss man über Parkplätze bis zum Terminal tragen. Bei der Ankunft ebenfalls. Andere Shuttles fahren einen vor die Tür des jeweiligen Terminals. Lange Wartezeit 20 min nach Anruf, hier haben wir schon Shuttles gehabt die schon da waren weil man ja die Flugnummer angegeben hat. In diesem Fall wurde ein Wagen losgeschickt als wir angerufen hatten, dieser war dann nicht für alle ausreichend, also mussten weitere Reisende noch länger warten. Tansfer ging auch nicht direkt ins Parkhaus, erst wurde noch irgendwo ein Parkplatz mit erheblichen Umweg angefahren. Klimatisierung des Shuttles war nicht so toll, in der hinteren Reihe hatte diese keine Funktion. Wir hatten auch schon Shuttles die direkt zu unserem geparkten Auto gekommen sind und dort wurde das Gepäck umgeladen bzw. dort umgestiegen. Hier nicht der Fall. Wir werden dort nicht mehr parken. Preis, Leistung stimmt hier nicht. Andreas

Rated at 09.08.2019
format_quote Gute Möglichkeit, das Auto sicher abzustellen, wenn mit dem Wagen angereist werden muss. Einzig die Auf- und Abfahrten im Parkhaus sind recht eng - vor allem für grosse Autos. Jurij

Rated at 08.08.2019
format_quote Kann nur weiter empfehlen Wolfram

Rated at 07.08.2019
format_quote gut Senko

Rated at 06.08.2019
format_quote Super Parkhaus, nur zu empfehlen Thomas

Rated at 05.08.2019
format_quote Alles ok Mato

Rated at 04.08.2019
format_quote Alles wie versprochen! Melanie

Rated at 02.08.2019
format_quote Gut Marc

Rated at 02.08.2019
format_quote Wir werden wieder ein Parkplatz buchen Oleg

Rated at 27.07.2019
format_quote Alles gut verlaufen. Empfehlenswert! Jakob
"

Leicht zu Erreichen. Gute Parkmöglichkeiten. Sehr guter Service.

"

Rated at 21.07.2019
format_quote Guter Parkhaus. Buchen. Reisen. Keine Probleme. Alles Gut.