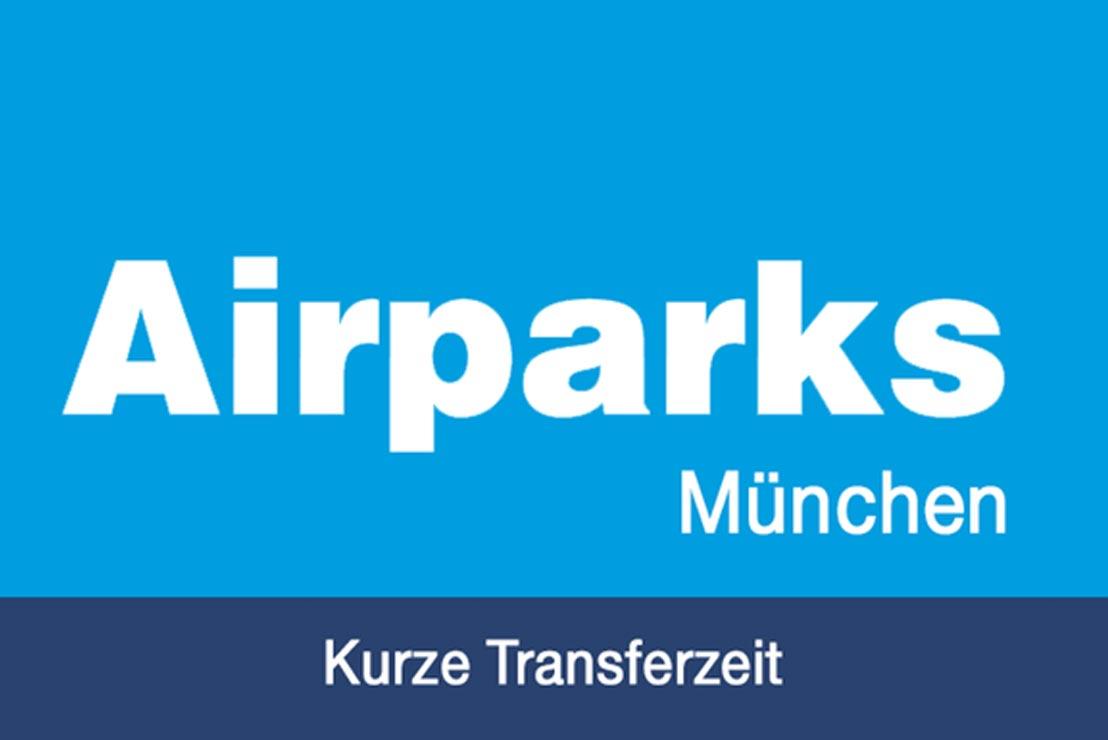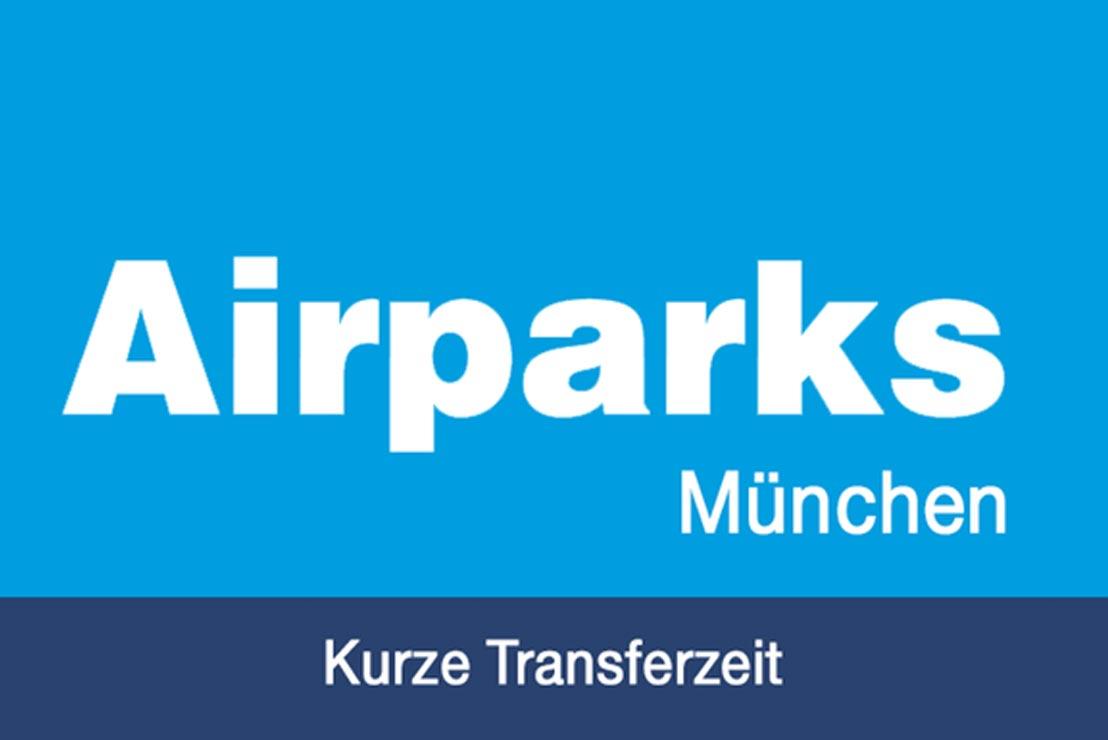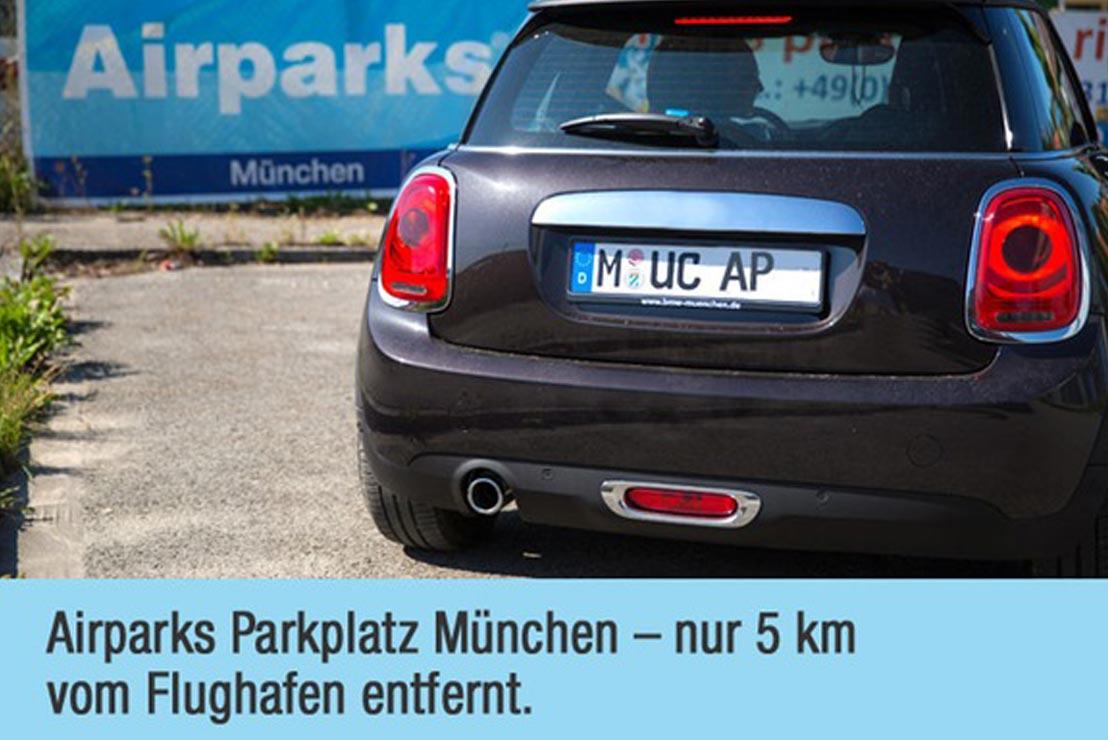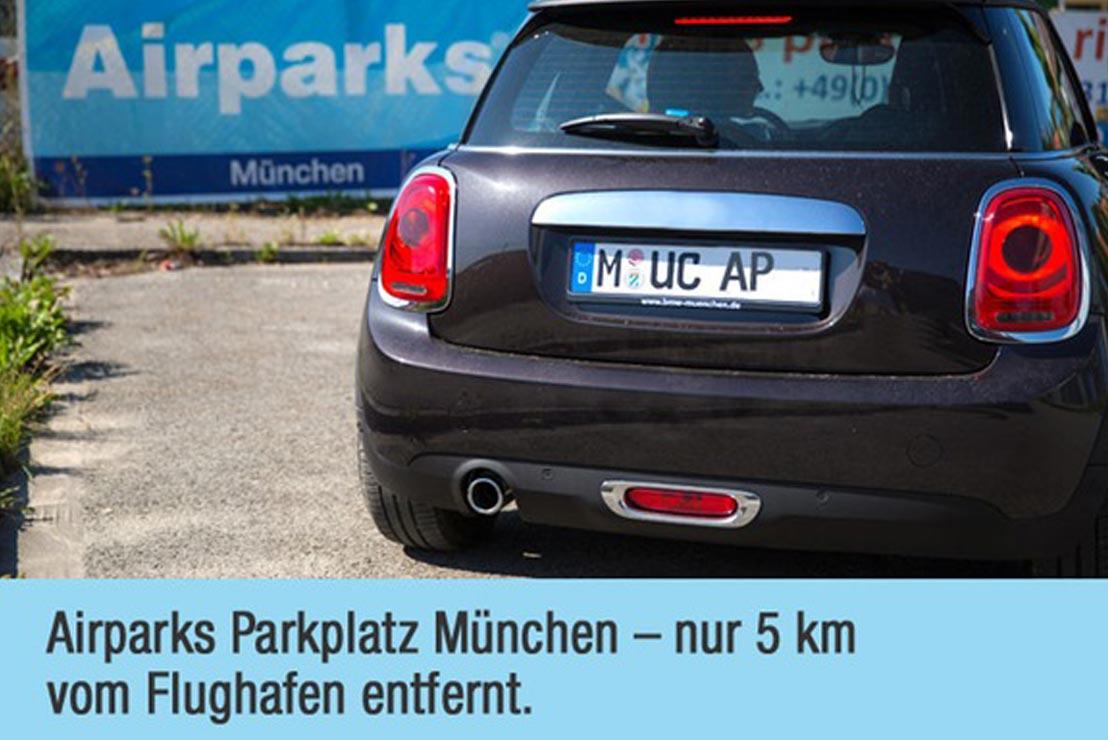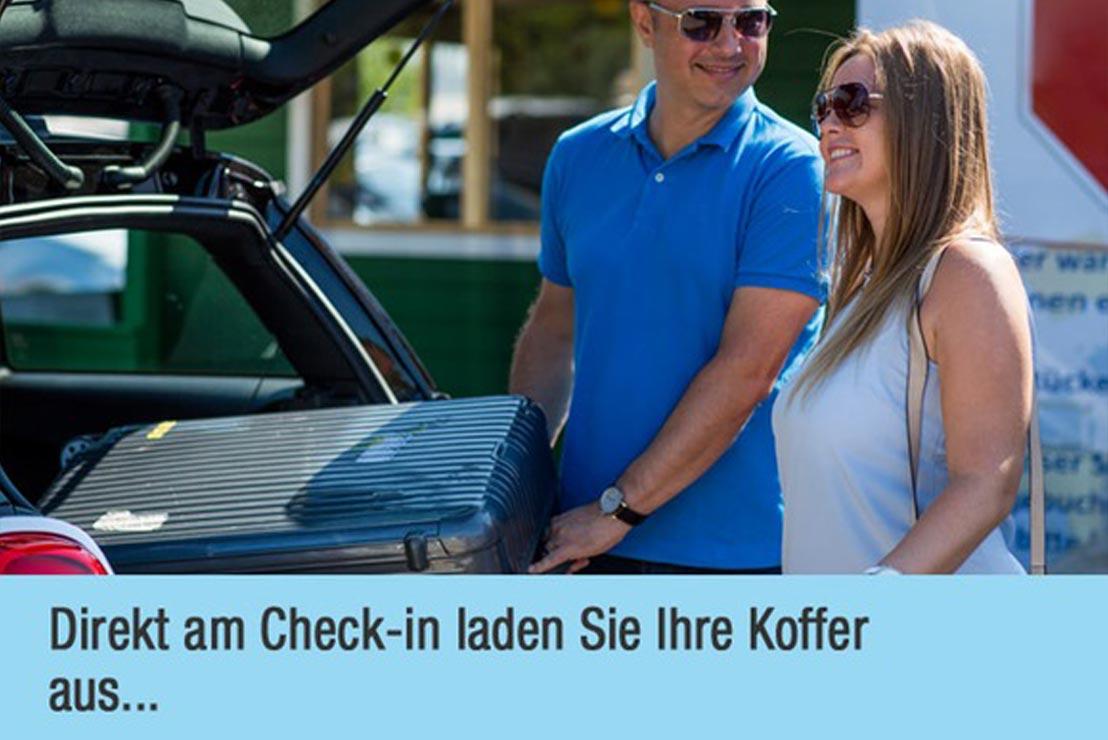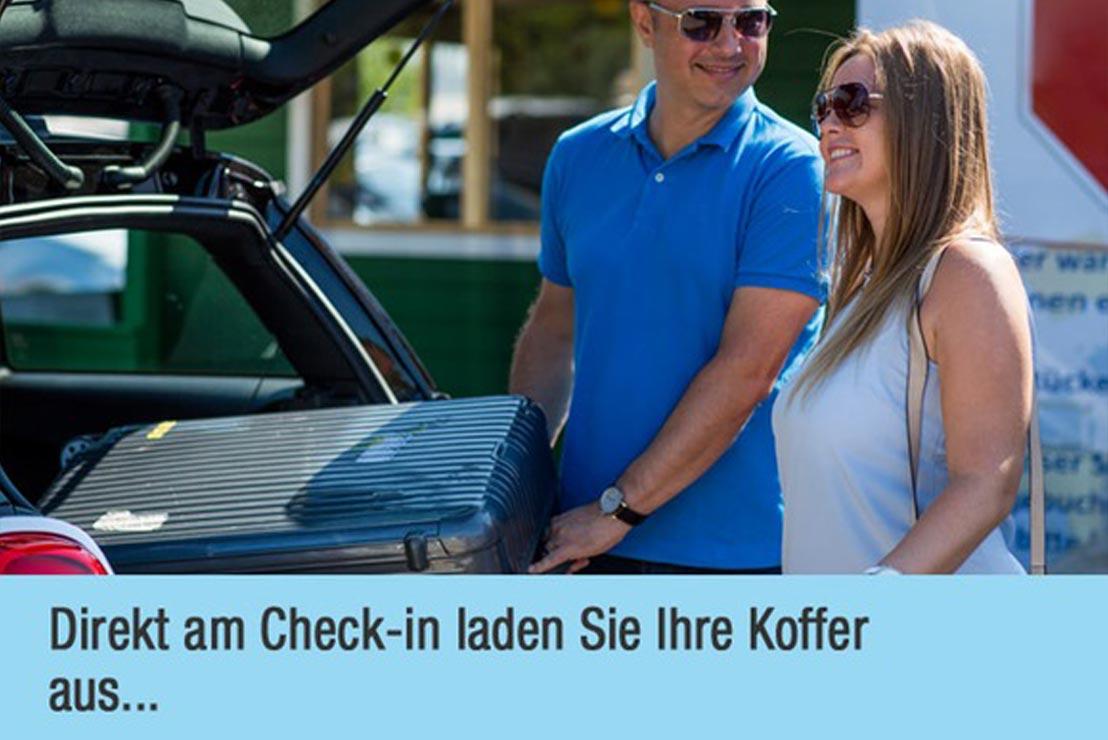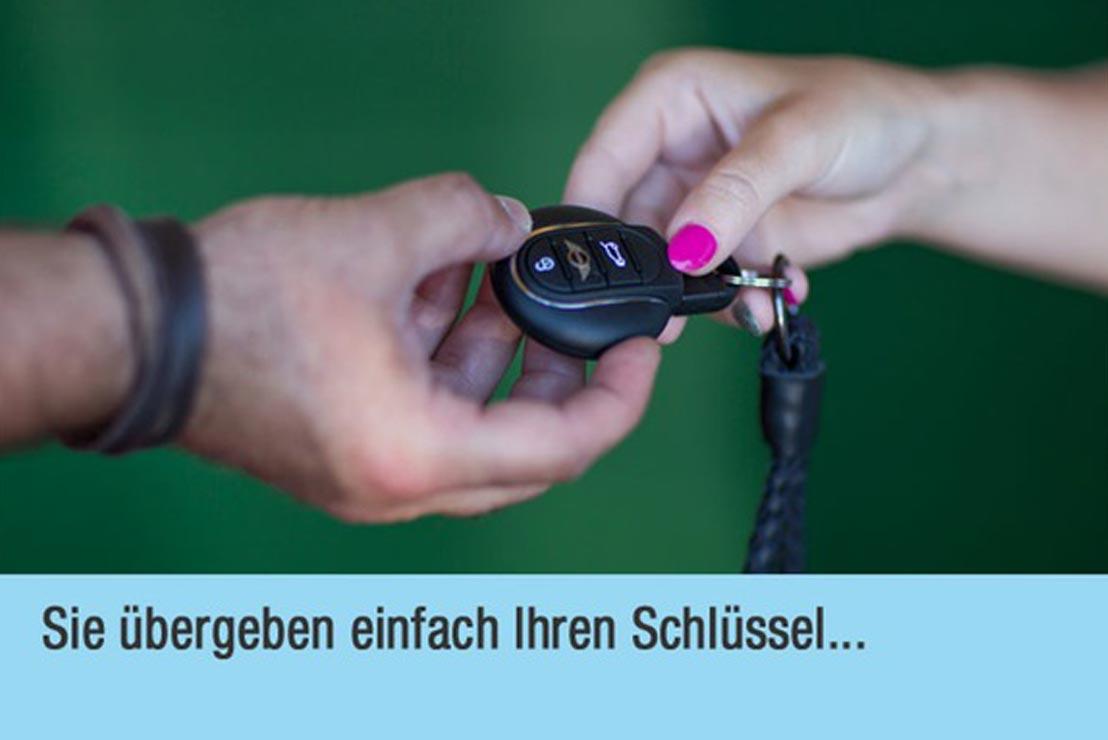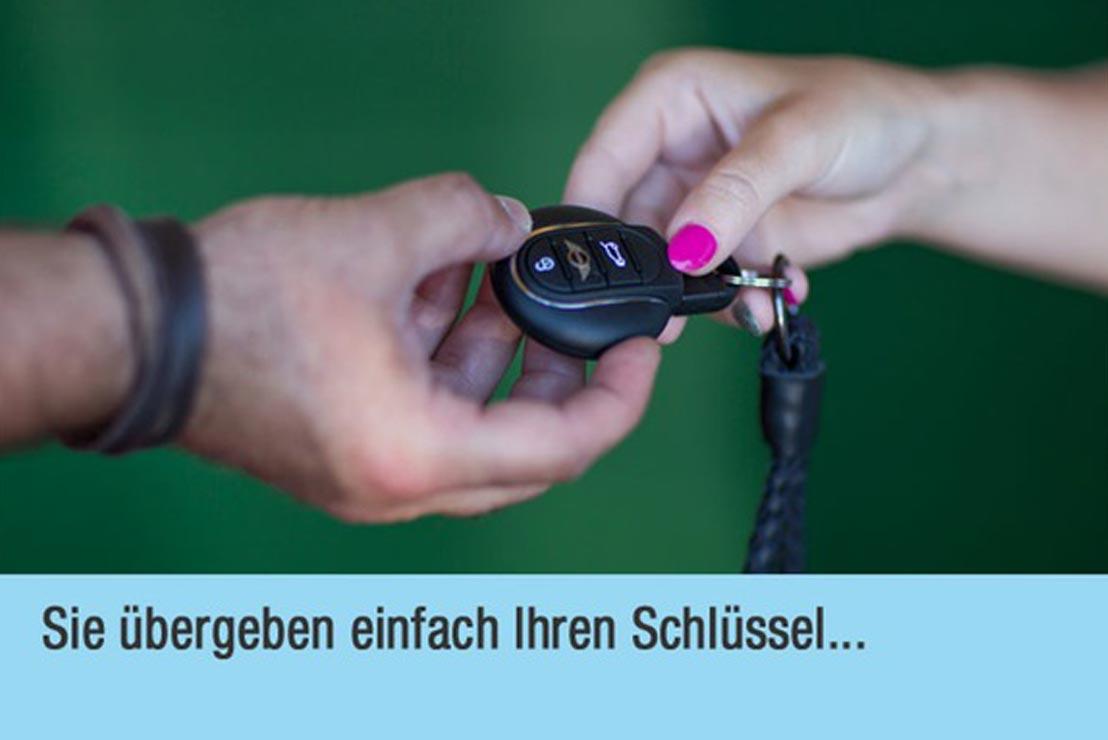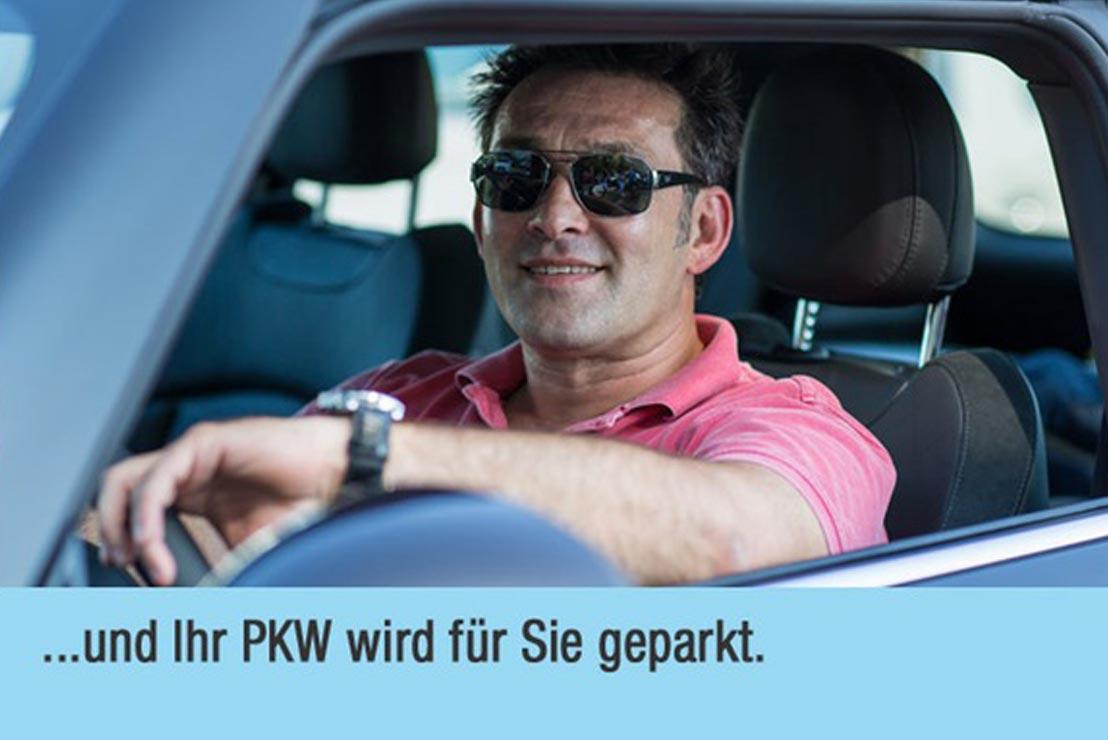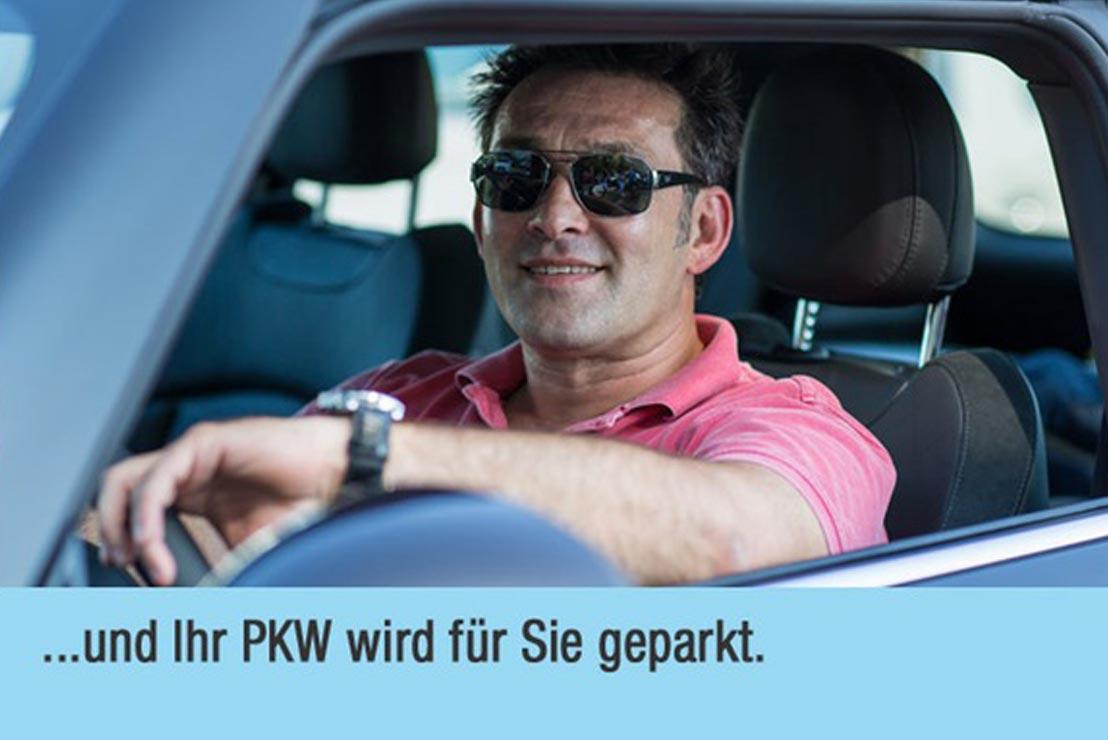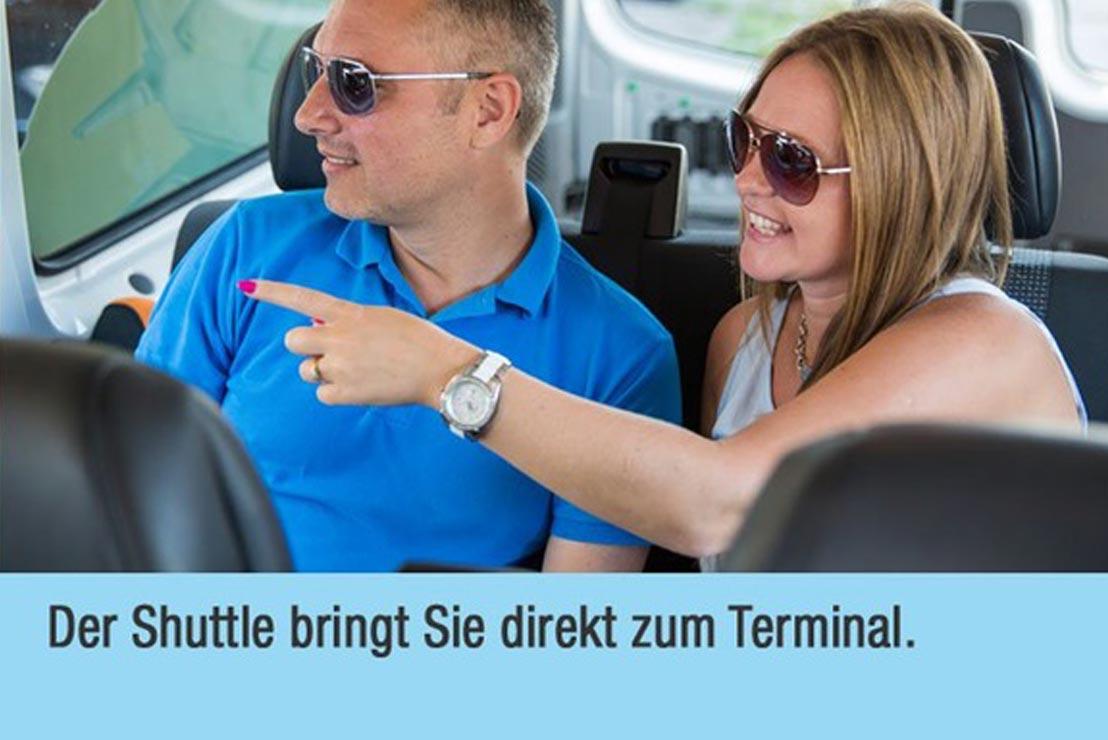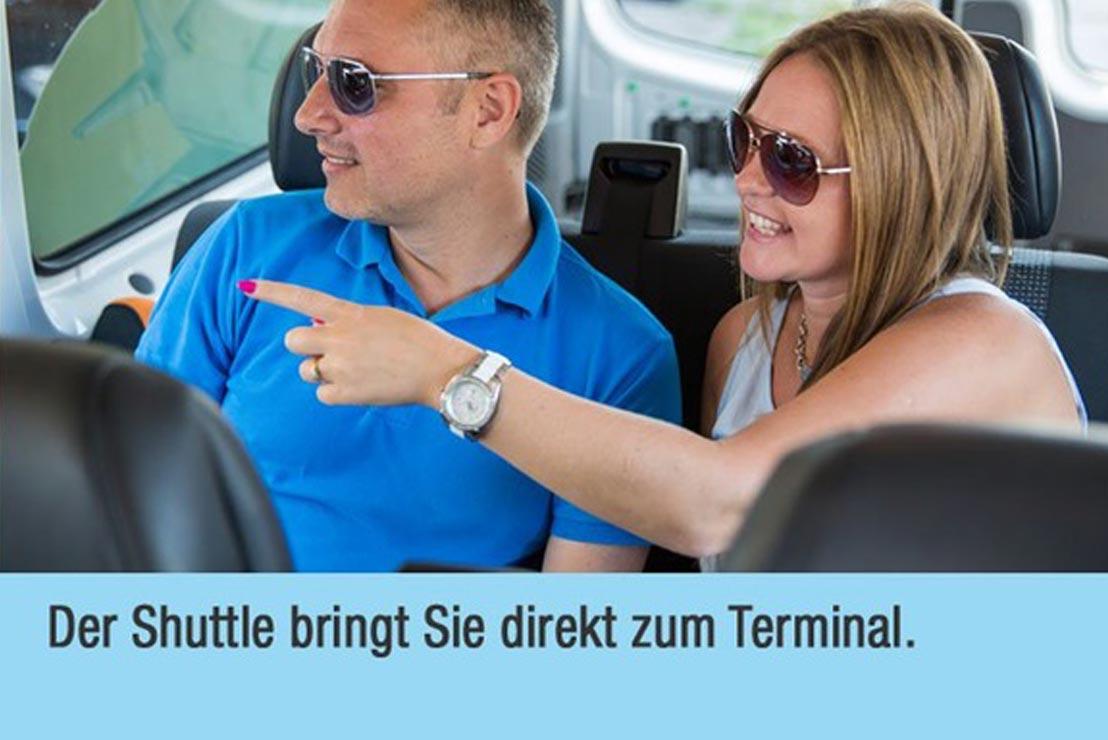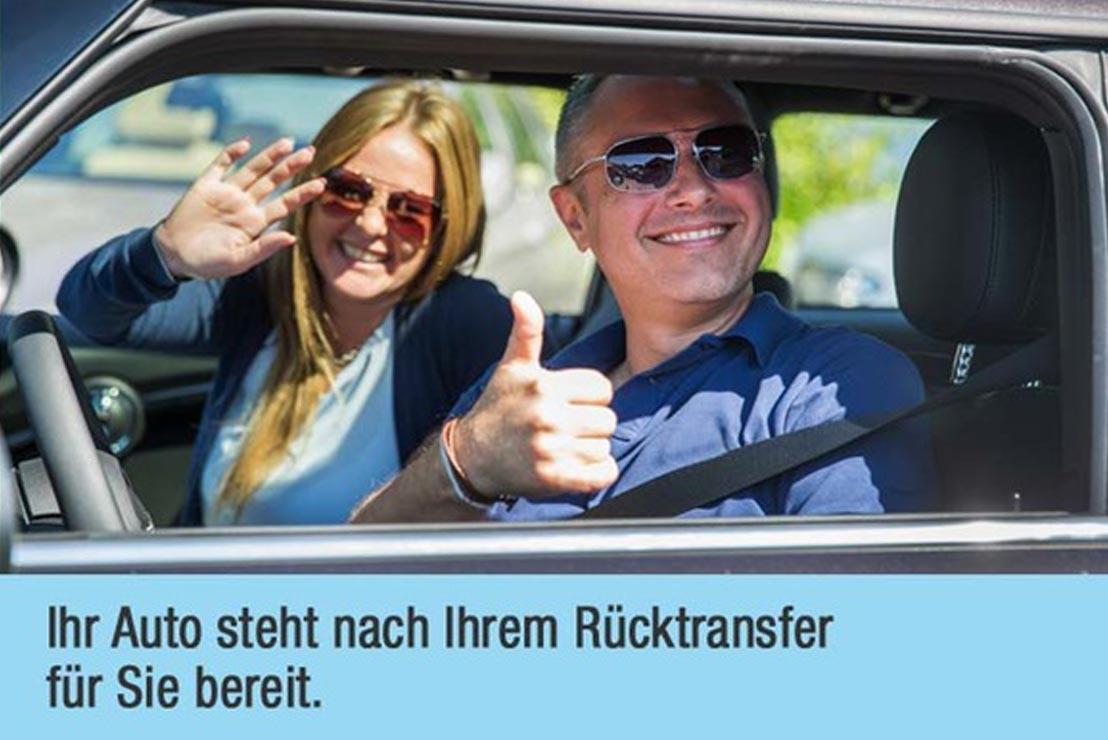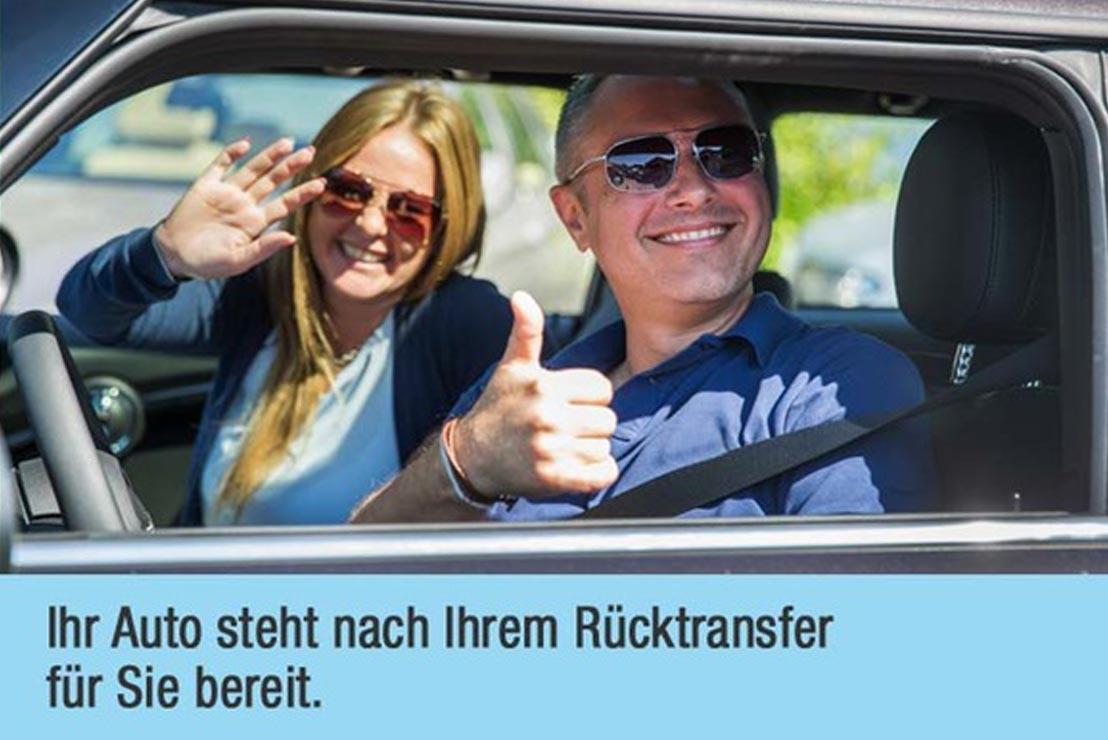 Excellent
thumb_up
4.7

of 5.0
Recommended
people

24

Reviews
Our committment
check

Verified parking lot

check

Real customer reviews

check

Booking confirmation via mail

check

No registration necessary
---
Availability
| Parking lot | Parking duration | Parking fees | Availability |
| --- | --- | --- | --- |
| Airparks München Außenparkplatz Hardstand parking | help_outline | help_outline | help_outline |
check_circle Lit up parking lots
check_circle Eingezäunte Parkplätze
check_circle Legal liability insurance
check_circle Shuttle Service included
check_circle For up to 4 travelers included
check_circle Child safety seat available
info Maximum waiting time: : ~00 Min.
info Transfer Duration: ~05 min.
info Distance: 4.7 km
info From 04:00 AM bis 00:00 Uhr
Map and route planner – Safely arrive at your destination
Newest Reviews for Airparks München Außenparkplatz
format_quote Sehr freundliche Mitarbeiter

Murat - 21.10.2021
format_quote 1A Service vom Check-In bis zum Check-Out. Wir buchen wieder!

Torsten - 02.11.2020
format_quote Super Leistung

Peter - 30.10.2019
format_quote Sehr guter Service, kurzer Weg zum Flughafen, hat alles prima geklappt.

Reinhard - 23.06.2019
Sehr gute Parkmöglichkeit

format_quote In allem hat alles perfekt gepasst ???

Gabriele - 03.06.2019
format_quote ES gibt nix zum Meckern...

Peter - 03.06.2019
format_quote Gute Organisation und Freundlichkeit der Mitarbeiter

Gisela - 09.05.2019
Gute Parkmöglichkeit, promtes Schuttle zum und vom Flughafen

format_quote Passt alles

Gerold - 23.04.2019
format_quote Ausgezeichneter Service

Wilhelm - 21.04.2019
100% Verified reviews - Real guests!
Only guests which have taken advantage of our service can review it. This guarantees that all our reviews come from real customers. After your return, you will receive an invitation to review our parking service.
Gesamtnote
COM_PLADMIN_NOTE_EXCELLENT
thumb_up
4.7 of 5.0
24 Reviews
Tips by travelers can help you to find the best parking lot Murat

Rated at 21.10.2021
format_quote Sehr freundliche Mitarbeiter Torsten

Rated at 02.11.2020
format_quote 1A Service vom Check-In bis zum Check-Out. Wir buchen wieder! Peter

Rated at 30.10.2019
format_quote Super Leistung Reinhard

Rated at 23.06.2019
format_quote Sehr guter Service, kurzer Weg zum Flughafen, hat alles prima geklappt. Gabriele
"

Sehr gute Parkmöglichkeit

"

Rated at 03.06.2019
format_quote In allem hat alles perfekt gepasst ??? Peter

Rated at 03.06.2019
format_quote ES gibt nix zum Meckern... Gisela

Rated at 09.05.2019
format_quote Gute Organisation und Freundlichkeit der Mitarbeiter Gerold
"

Gute Parkmöglichkeit, promtes Schuttle zum und vom Flughafen

"

Rated at 23.04.2019
format_quote Passt alles Wilhelm

Rated at 21.04.2019
format_quote Ausgezeichneter Service QUOC HIEN

Rated at 21.04.2019
format_quote Super ! Erwin

Rated at 18.03.2019
format_quote Supa Teresa

Rated at 17.03.2019
format_quote Alles besten und wirklich zu empfehlen Peter

Rated at 24.02.2019
format_quote Alles hervorragend Darko
"

Sehr gute Parkmöglichkeiten

"

Rated at 24.02.2019
format_quote Sehr freundlicher Fahrer , keine Wartezeiten, gut organisiert Uwe
"

Sehr gute parkmöglichkeit

"

Rated at 26.01.2019
format_quote Jederzeit wieder Dirk
"

Transfehr ohne Hindernisse

"

Rated at 30.03.2018
format_quote Der Service hat uns sehr Gut gefallen und es ist alles reibungslos abgelaufen. kurze Wartezeit. Gerne wieder. Frank

Rated at 30.03.2018
format_quote Werde ich weiterempfehlen, Danke für den reibungslosen Ablauf. Bernhard

Rated at 21.03.2018
format_quote Unkompliziert, zuverlässig, preisguenstig. Ich werde hier beim nächsten Urlaub bestimmt wieder parken. Yavuz

Rated at 20.02.2018
format_quote Alles super gelaufen top jederzeit wieder sehr freundlich und unkompliziert eine gute Wahl, Danke. Thomas

Rated at 10.02.2018
format_quote Mir hat der Service sehr gut gefallen und ich werde noch einmal den Dienst in Anspruch nehmen. Josef

Rated at 10.01.2018
format_quote Es hat super geklappt. Ich kann den Parkplatz mit gutem Gewissen weiterempfehlen. Ioannis
"

Alles bestens, werde ihn in Zukunft wieder buchen

"

Rated at 08.01.2018
format_quote weiter so Maren
"

Pünktlich und unkompliziert

"

Rated at 13.12.2017
format_quote Top Preis/Leistungsverhältnis. Ich komme wieder! Brigitte

Rated at 08.11.2017
format_quote Es hätte nicht besser organisiert sein können und ich würde diesen Service jederzeit wiederholen! Schon bei der telefonischen Beratung wurde man freundlichst empfangen. Tausend Dank an das gesamte Team!