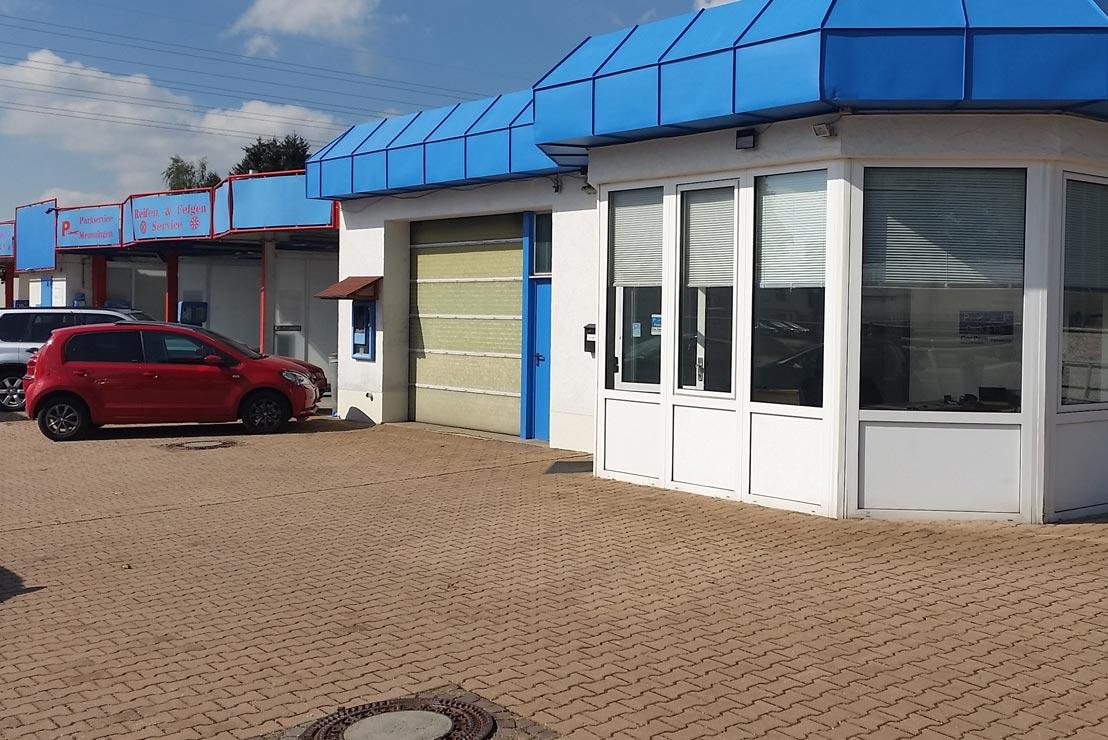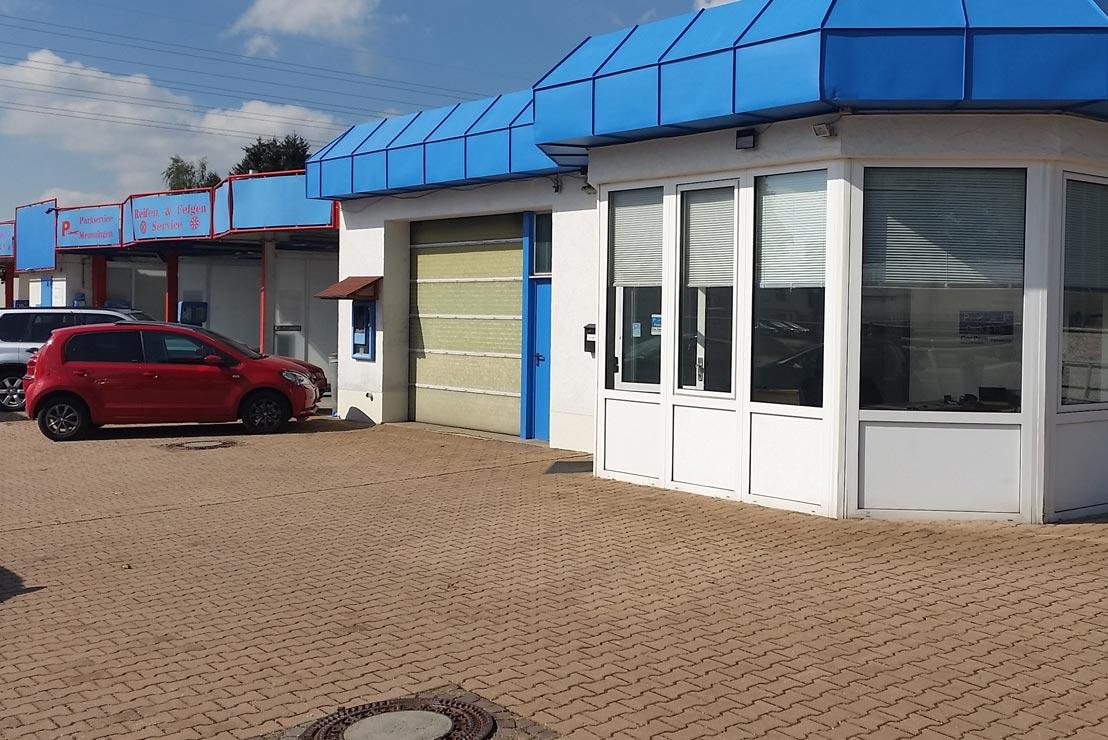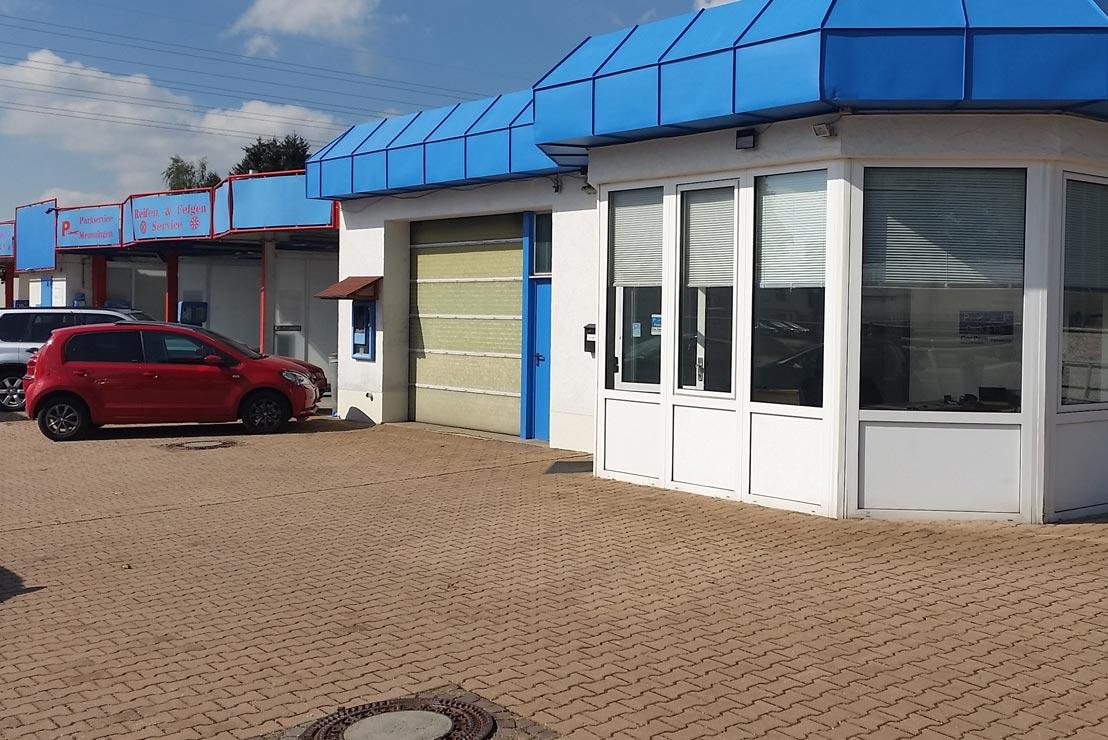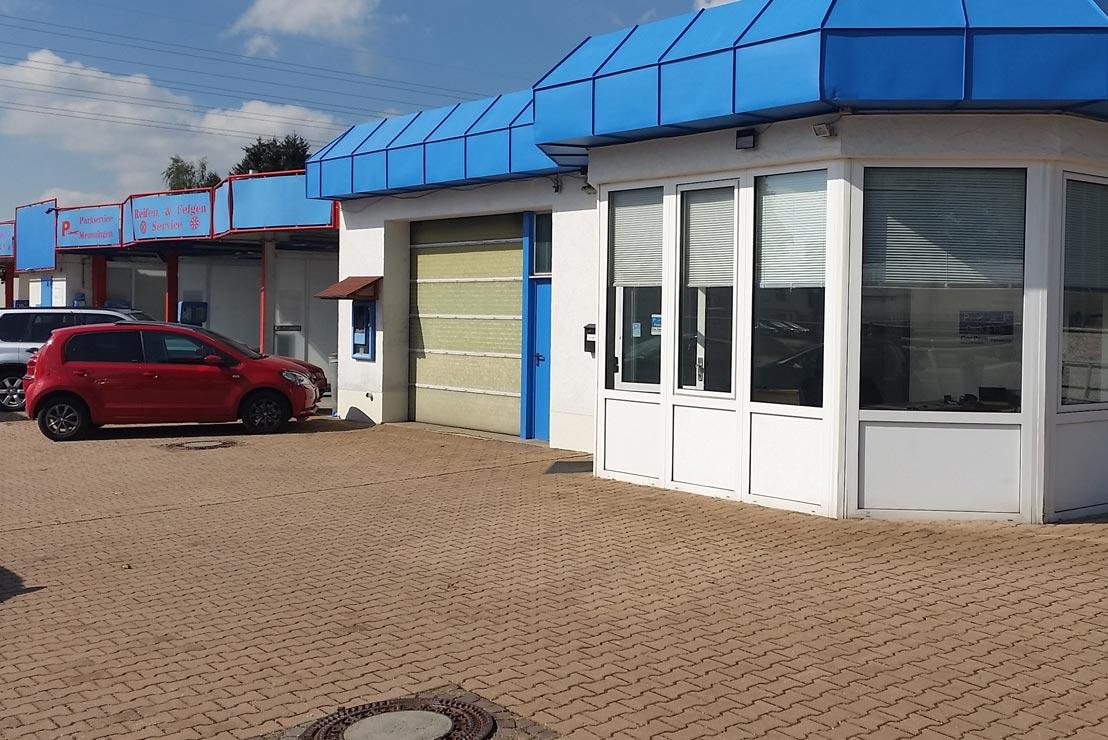 Excellent
thumb_up
4.7

of 5.0
Recommended
people

31

Reviews
Our committment
check

Money-Back Guarantee

check

Verified parking lot

check

Real customer reviews

check

Booking confirmation via mail

check

No registration necessary
---
Availability
| Parking lot | Parking duration | Parking fees | Availability |
| --- | --- | --- | --- |
| Car Park Parkservice Hardstand parking | help_outline | help_outline | help_outline |
check_circle Lit up parking lots
check_circle Video surveillance
check_circle 24 hours staffed
check_circle Nicht eingezäunte Parkplätze
check_circle Legal liability insurance
check_circle Shuttle Service included
check_circle For up to 4 travelers included
check_circle Child safety seat available
check_circle Bulky baggage allowed: Ja
info Maximum waiting time: : ~00 Min.
info Transfer Duration: ~05 min.
info Distance: 2.4 km
info From 07:30 AM until the last flight
check_circle Waiting room
check_circle Restroom
check_circle Vehicle service
check_circle Jump start
Map and route planner – Safely arrive at your destination
---
Newest Reviews for Car Park Parkservice
Sehr sehr gute parkmoglichkeit

format_quote Bin sehr begeistert, von Buchung bis Anstellung und wider Abholung hat alles reibungslos geklappt, würde aufjedenfall wider buchen.

Murat - 18.08.2018
format_quote Jedem zu empfehlen!

Thomas - 16.08.2017
format_quote Kann den Shuttle nicht bewerten, da wir mit unserem eigenen PKW hingebracht und wieder abgeholt wurden. SUPERSACHE !!! Sehr netter, kompetenter Betreiber

Josef - 25.07.2017
Sehr gute Parkmöglichkeit

format_quote Werde diesen parkservice erneut buchen

Dimitrios - 02.07.2017
format_quote Sehr empfehlenswert!

Wolfgang - 02.05.2017
format_quote Ich werde sicher wieder dort einen Parkplatz buchen

Burk - 16.10.2016
format_quote Jederzeit wieder

Thomas - 14.10.2016
format_quote Sehr netter, freundlicher Betreiber, klappte alles hervorragend, gerne wieder

Hans-Peter - 13.10.2016
format_quote Die beste Parkmöglichkeit, die ich je hatte

Gerold - 13.10.2016
100% Verified reviews - Real guests!
Only guests which have taken advantage of our service can review it. This guarantees that all our reviews come from real customers. After your return, you will receive an invitation to review our parking service.
Gesamtnote
COM_PLADMIN_NOTE_EXCELLENT
thumb_up
4.7 of 5.0
31 Reviews
Tips by travelers can help you to find the best parking lot Murat
"

Sehr sehr gute parkmoglichkeit

"

Rated at 18.08.2018
format_quote Bin sehr begeistert, von Buchung bis Anstellung und wider Abholung hat alles reibungslos geklappt, würde aufjedenfall wider buchen. Thomas

Rated at 16.08.2017
format_quote Jedem zu empfehlen! Josef
"

Bequeme An - und Abreise

"

Rated at 25.07.2017
format_quote Kann den Shuttle nicht bewerten, da wir mit unserem eigenen PKW hingebracht und wieder abgeholt wurden. SUPERSACHE !!! Sehr netter, kompetenter Betreiber Dimitrios
"

Sehr gute Parkmöglichkeit

"

Rated at 02.07.2017
format_quote Werde diesen parkservice erneut buchen Wolfgang

Rated at 02.05.2017
format_quote Sehr empfehlenswert! Burk

Rated at 16.10.2016
format_quote Ich werde sicher wieder dort einen Parkplatz buchen Thomas

Rated at 14.10.2016
format_quote Jederzeit wieder Hans-Peter

Rated at 13.10.2016
format_quote Sehr netter, freundlicher Betreiber, klappte alles hervorragend, gerne wieder Gerold

Rated at 13.10.2016
format_quote Die beste Parkmöglichkeit, die ich je hatte josef

Rated at 07.10.2016
format_quote sehr gut Jürgen
"

Sehr gute Parkmöglichkeit

"

Rated at 15.09.2016
format_quote Kann ich nur Empfehlen Michael
"

Sehr gute Parkmöglichkeit am Flughafen Memmingen

"

Rated at 03.08.2016
format_quote Besser konnte es nicht gehen. Freundlich, schnell, hilfsbereit Alois

Rated at 22.07.2016
format_quote Wir waren mit der Parkmöglichkeit und vor allem mit dem Transfer sehr zufrieden. Emil
"

günstige Parkmölichkeit

"

Rated at 03.07.2016
format_quote Man wird leider mit dem eigenen Fahrzeug zum Flughafen gefahren. Aber das erledigt der Chef selber! Rolf

Rated at 21.06.2016
format_quote ein super service Susanne
"

schnell und sicher zum Flughafen

"

Rated at 15.06.2016
format_quote jederzeit wieder Aliaksei

Rated at 13.06.2016
format_quote Guter Parkplatz Hans-Jürgen

Rated at 09.06.2016
format_quote Nächstes Mal wieder, ohne wenn und aber! Uwe

Rated at 01.06.2016
format_quote gern wieder Patrick
"

Einfacher Parkplatz, toller Service

"

Rated at 06.10.2015
format_quote Guter Parkservice, günstiger Preis und hilfsbereiter Dienstleister. Anders als bei herkömmlichen Parkservices wird man nicht von einem Shuttle abgeholt, sondern man fährt, zusammen mit dem Dienstleister, im eigenen Auto vom / zum Flughafen. Rosario

Rated at 10.09.2015
format_quote Bin mit der Dienstleistung des Betreibers sehr zufrieden würde ich gerne wieder in Anspruch nehmen sofern ich vom diesem Flughafen starte. Personal freundlich und zuverlässig und Pünktlich. Wolfram

Rated at 17.08.2015
format_quote Das Parken entsprach voll und ganz meinen Erwartungen. Der freundliche Empfang und die Pünktlichkeit stelle ich in den Vordergrund. Stephanie

Rated at 04.08.2015
format_quote Alles super gelaufen super emfang Gerne wieder. Würde weiter empfehlen . Petra

Rated at 09.06.2015
format_quote Das einzige was etwas gewöhnungs bedürftig ist, das es keinen Shuttelbus gibt, sondern das er einen mit dem eigen Auto hinfährt. Aber ansonsten war der Service Super Stefan

Rated at 06.06.2015
format_quote hat alles super funktioniert - beim nächsten Flug wieder so - weiter so - besser Service - habe ich weiterempfohlen Andrej

Rated at 05.05.2015
format_quote jederzeit wieder der Service war sehr gut der Transfer hat super hingehauen beim nächsten mal wieder. Marie

Rated at 25.04.2015
format_quote alles hat gut geklappt. wurden im eigenene auto zum flughafen gebracht und von dort auch nach dem urlaub wieder abgeholt. Doloris
"

Parkplatz Flughafen Memmingen

"

Rated at 02.03.2015
format_quote Mir hat der Service sehr gut gefallen, ich wurde persönlich im Auto hin gebracht zum Flughafen und am Flughafenterminal wieder abgeholt. Super freundlich! Jean-Marc

Rated at 25.02.2015
format_quote Alles bestens, kann man nur weiterempfehlen. Alles hat super geklappt. Sehr freundliches Personal. Viktor

Rated at 18.02.2015
format_quote Die Parkmöglichkeit habe ich sehr kurzfristig gebucht und war überrascht das ich noch einen Parkplatz bekommen habe. Mit dem Dienst war ich rundum zufrieden.