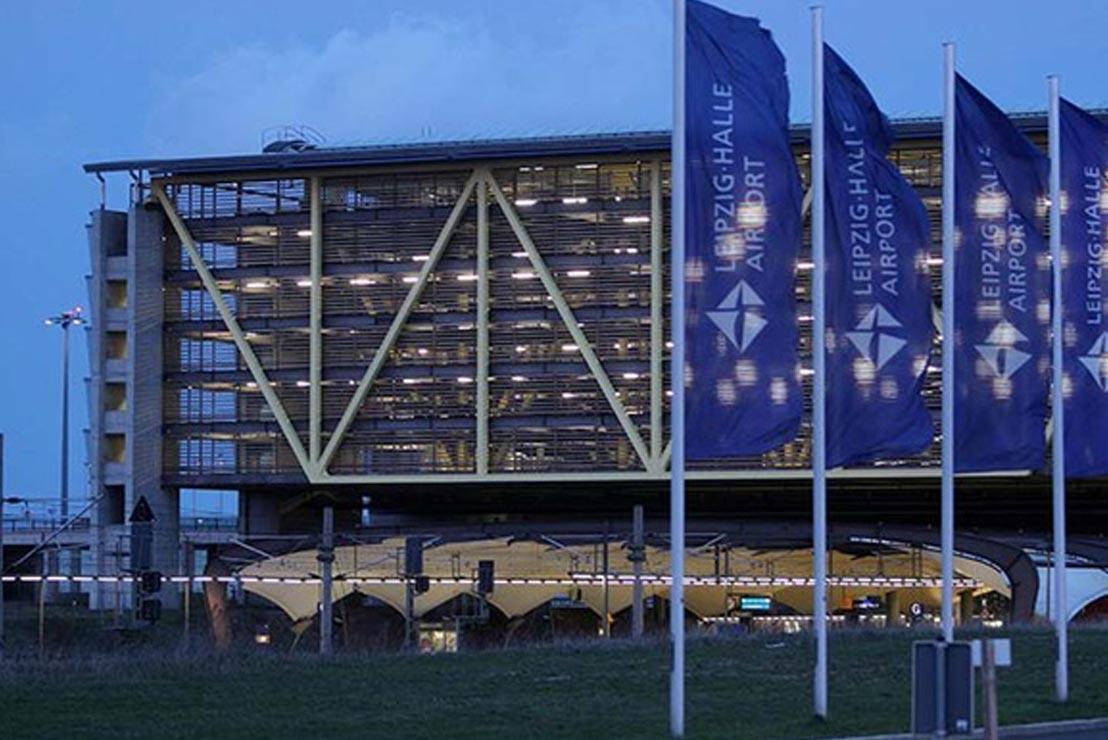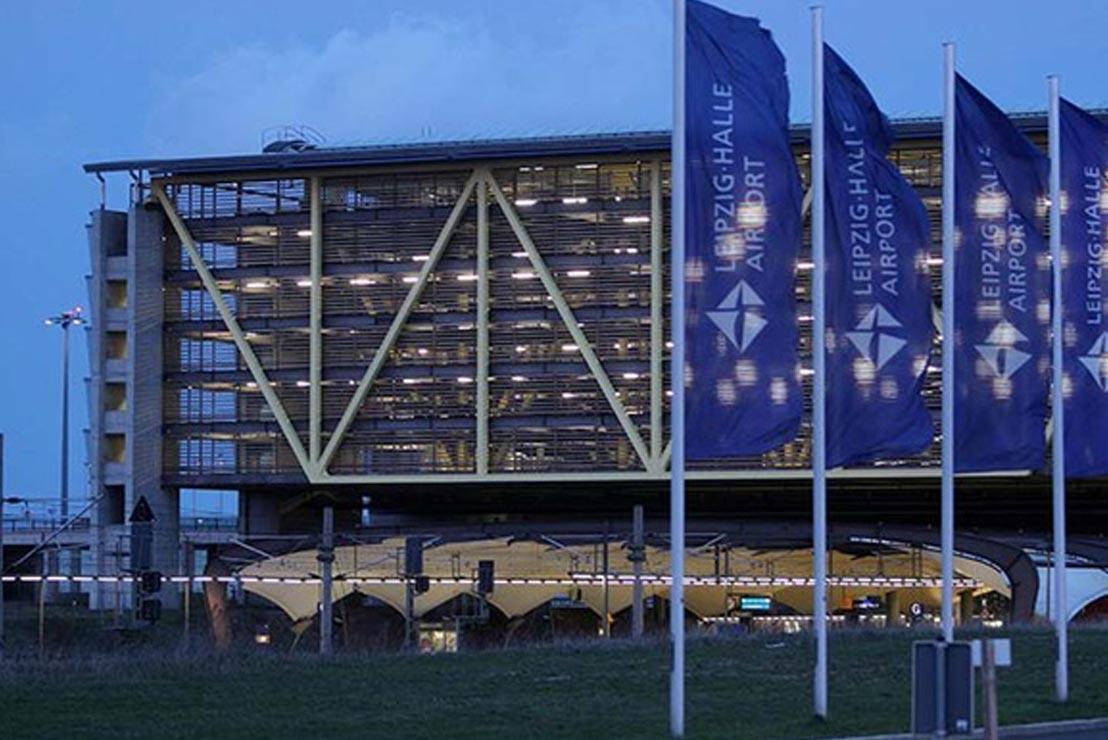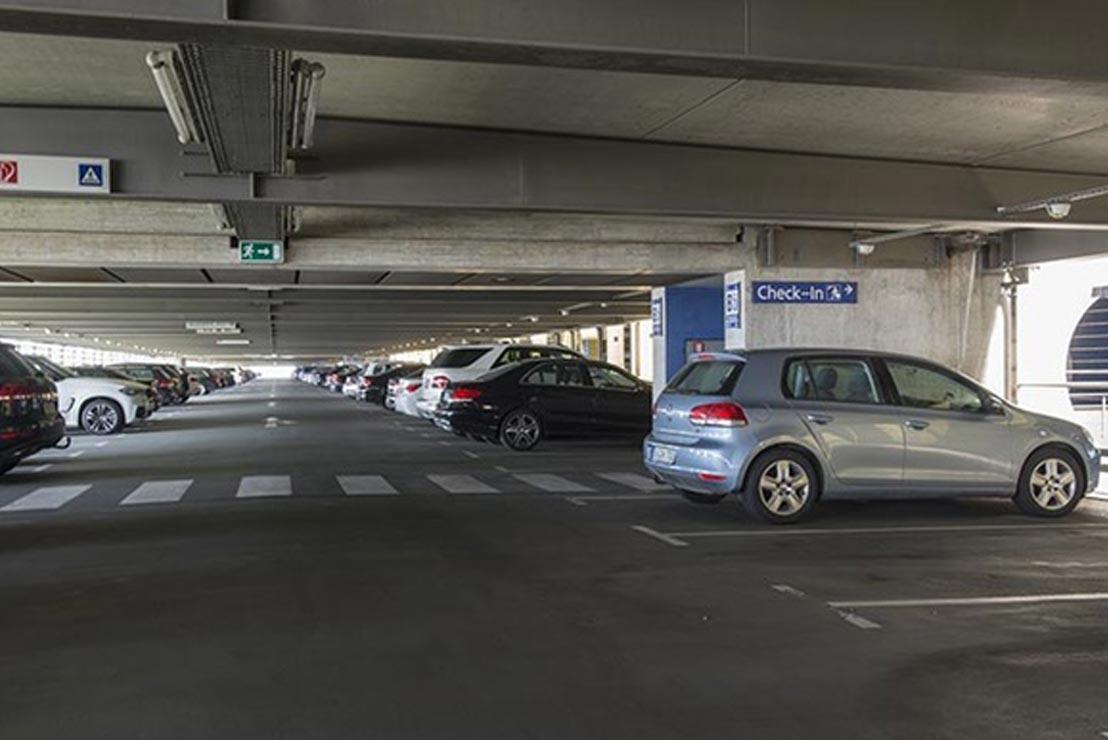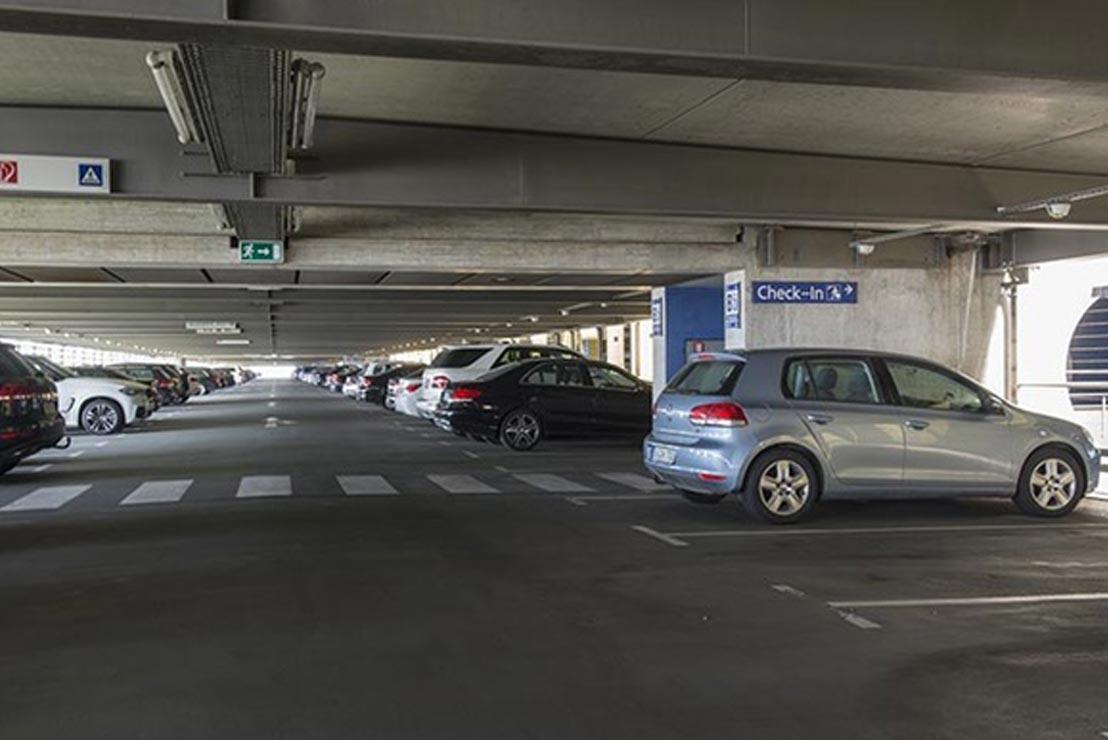 Excellent
thumb_up
4.6

of 5.0
Recommended
people

33

Reviews
Our committment
check

Money-Back Guarantee

check

Verified parking lot

check

Real customer reviews

check

Booking confirmation via mail

check

No registration necessary
---
Availability
| Parking lot | Parking duration | Parking fees | Availability |
| --- | --- | --- | --- |
| Leipzig/Halle Airport Parkhaus Parking garage | help_outline | help_outline | help_outline |
check_circle People monitored
check_circle Lit up parking lots
check_circle Parking barrier
check_circle 24 hours staffed
check_circle Legal liability insurance
check_circle Direct at the Airport
info Parking garage (Überdacht)
info Footway:: ~02 Min.
info Distance: 0.05 km
Map and route planner – Safely arrive at your destination
---
Newest Reviews for Leipzig/Halle Airport Parkhaus
format_quote Auch zu später Stunde Hilfe bei Verlust der Parkkarte.

Andreas - 12.02.2019
format_quote Wir haben den Eingang zum Parkhaus sehr schlecht gefunden, ist sehr schlecht Ausgeschilderter :-(( wenn man Nachts oder Frühes ankommt ist es kaum zu finden der Eingang zum Parkhaus!!!! Zum Parkplatz

Lutz - 06.02.2019
format_quote Die Parkmöglichkeit war perfekt.

Sylvia - 06.02.2019
Unkompliziert, schnell, günstig

format_quote Scheller Buchungsprozess, unkomplizierte Abwicklung. So soll das sein

Torsten - 30.01.2019
format_quote Immer wieder

Stephan - 29.01.2019
sehr gute Parkmöglichkeit

format_quote immer wieder gerne

Heike - 28.01.2019
format_quote Alles war ok! Der kurze Weg zum Auto!

Dietrich - 09.01.2019
format_quote Bequeme und gute Parkmöglichkeit

Marco - 08.01.2019
Gute und sichere Parkmöglichkeit

format_quote Es hat alles gut geklappt, die Aufforderung vorher, nur auf der 6. Ebene zu parken konnten wir nicht realisieren, da diese Ebene geschlossen war. Warum solchen Festlegungen??

Helga - 11.12.2018
100% Verified reviews - Real guests!
Only guests which have taken advantage of our service can review it. This guarantees that all our reviews come from real customers. After your return, you will receive an invitation to review our parking service.
Gesamtnote
COM_PLADMIN_NOTE_EXCELLENT
thumb_up
4.6 of 5.0
33 Reviews
Tips by travelers can help you to find the best parking lot Andreas

Rated at 12.02.2019
format_quote Auch zu später Stunde Hilfe bei Verlust der Parkkarte. Lutz
"

Gute Parkmöglichkeit :-)

"

Rated at 06.02.2019
format_quote Wir haben den Eingang zum Parkhaus sehr schlecht gefunden, ist sehr schlecht Ausgeschilderter :-(( wenn man Nachts oder Frühes ankommt ist es kaum zu finden der Eingang zum Parkhaus!!!! Zum Parkplatz auf den frei Gelände ist es besser zu finden. Es wäre schön wenn wir wieder mal das Parkhaus benutzen, und dann eine Große Übersichtliche Tafel finden zum Parkhaus ........:-) Sylvia

Rated at 06.02.2019
format_quote Die Parkmöglichkeit war perfekt. Torsten
"

Unkompliziert, schnell, günstig

"

Rated at 30.01.2019
format_quote Scheller Buchungsprozess, unkomplizierte Abwicklung. So soll das sein Stephan

Rated at 29.01.2019
format_quote Immer wieder Heike
"

sehr gute Parkmöglichkeit

"

Rated at 28.01.2019
format_quote immer wieder gerne Dietrich

Rated at 09.01.2019
format_quote Alles war ok! Der kurze Weg zum Auto! Marco

Rated at 08.01.2019
format_quote Bequeme und gute Parkmöglichkeit Helga
"

Gute und sichere Parkmöglichkeit

"

Rated at 11.12.2018
format_quote Es hat alles gut geklappt, die Aufforderung vorher, nur auf der 6. Ebene zu parken konnten wir nicht realisieren, da diese Ebene geschlossen war. Warum solchen Festlegungen?? Enrico
"

Parken sehr nahe dem Check-in

"

Rated at 04.12.2018
format_quote Zeitsparendes Parken im Gebäude, in dem sich auch der Check-in Bereich befindet. Burghard

Rated at 01.12.2018
format_quote Sehr gutes Parkhaus mit kurzen Wegen Petra

Rated at 26.11.2018
format_quote Sehr gute Parken Thorsten
"

optimale Parkmöglichkeit für Schlechtwetter

"

Rated at 20.11.2018
format_quote optimaler Parkplatz bei Schlechtwetterperioden mit sehr kurzem und geschütztem Zugang zum Aeroport kerstin

Rated at 16.11.2018
format_quote Etwas kompliziert ins Parkhaus zu fahren Umleitung war schlecht ausgeschildert und dazu war Parkdeck 6 gesperrt. Keine Info das Deck 5 genutzt werden darf erst nach einen Anruf von uns. Kerstin
"

Problemlos in den Urlaub

"

Rated at 05.11.2018
format_quote Sicher und bequem angekommen und bei Rückreise ohne Wartezeit oder andere Probleme das Fahrzeug wieder abgeholt. Uwe
"

gute Parkmöglichkeiten, durch Bauarbeiten z.T. verwirrende Beschilderung

"

Rated at 05.11.2018
format_quote Gute Parkmöglichkeit Frank

Rated at 02.11.2018
format_quote Da auf dem gebuchten Parkdeck Bauarbeiten stattfanden wäre es schön eine Information vorher zu bekommen (siehe Vertrag: Parken nur auf gebuchtem Deck). Da kann man sich die Zeit sparen um eine freie Auffahrt zu suchen und am Parkschalter nachzufragen. Wäre entspannter. Eckhard
"

parkmöglichkeit in Leipzig

"

Rated at 29.10.2018
format_quote Alles Super gelaufen ,Parkkarte ziehen Auto abstellen und auf gehts zum Flieger,gerne wieder Torsten

Rated at 22.10.2018
format_quote Schlechte Infos wegen Bauarbeiten im Parkhaus Doreen

Rated at 21.10.2018
format_quote zufrieden Katharina

Rated at 19.10.2018
format_quote Wir haben unser Auto mit einem guten Gefühl dort geparkt. Christina
"

Gute Parkmöglichkeit nach Anfangsschwierigkeiten

"

Rated at 16.10.2018
format_quote Nach einiger Suche der Parkhauseinfahrt, konnte der PKW sicher abgestellt werden. Allerdings wäre es von Vorteil gewesen, uns noch rechtzeitig darüber zu informieren, dass das anzufahrende Parkdeck 6 wegen Bauarbeiten gesperrt ist. Man musste die Servicehotline kontaktieren, um sich zu vergewissen, dass man auch auf einem anderen Parkdeck parken darf. Nach diesen Anfangsschwierigkeiten war dann unser Fahrzeug eine Woche gut und sicher abgestellt. Angelika

Rated at 06.08.2018
format_quote Gibt keine Beanstandungen Petra

Rated at 17.07.2018
format_quote alles so weit ok. Siegfried
"

Gute Parkmöglichkeit im Parkhaus

"

Rated at 11.07.2018
format_quote Parkplatz entsprach den Angaben Claudia

Rated at 02.07.2018
format_quote jederzeit wieder Karin

Rated at 20.06.2018
format_quote Sehr gut Gesine
"

Sehr gute Parkmöglichkeit

"

Rated at 05.05.2018
format_quote Alles bestens! Gerd
"

Urlaub entspannt beginngen

"

Rated at 27.04.2018
format_quote Für den Beginn eines entspannten Urlaubs ist das Parkhaus am Leipziger Flughafen geradezu ideal. Wenige Meter vom Parkplatz bis zum Check In Schalter vermeiden ein langes Kofferschleppen. Sven

Rated at 19.02.2018
format_quote Rundherum alles in Ordnung