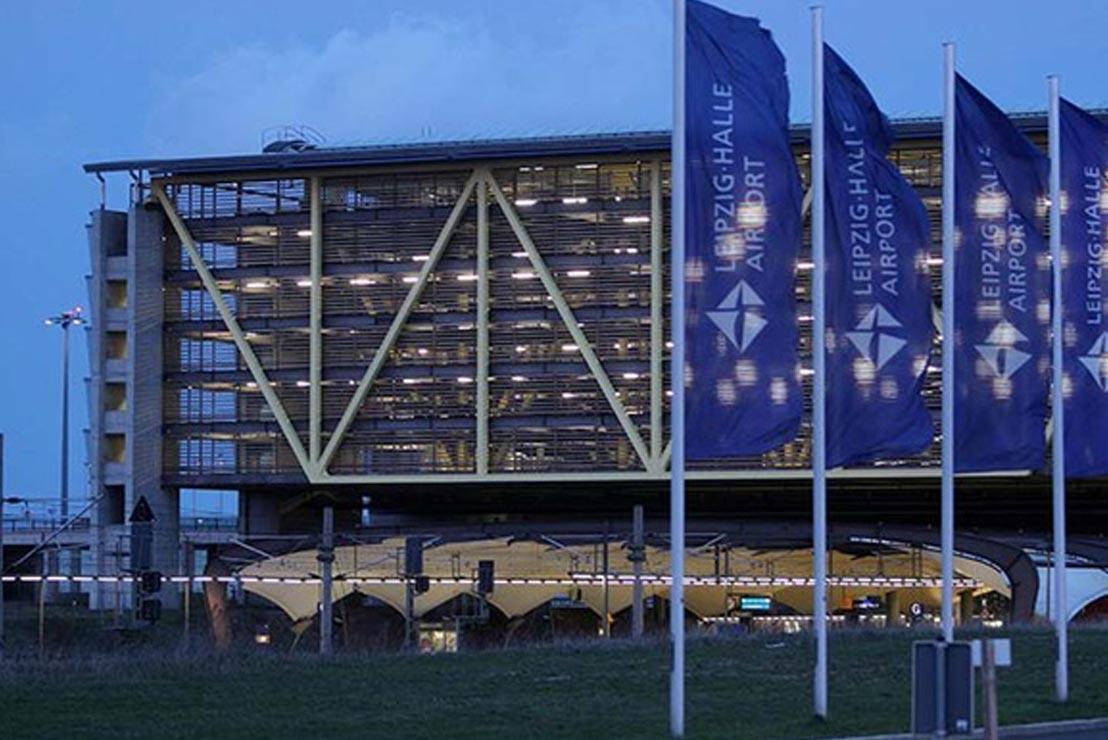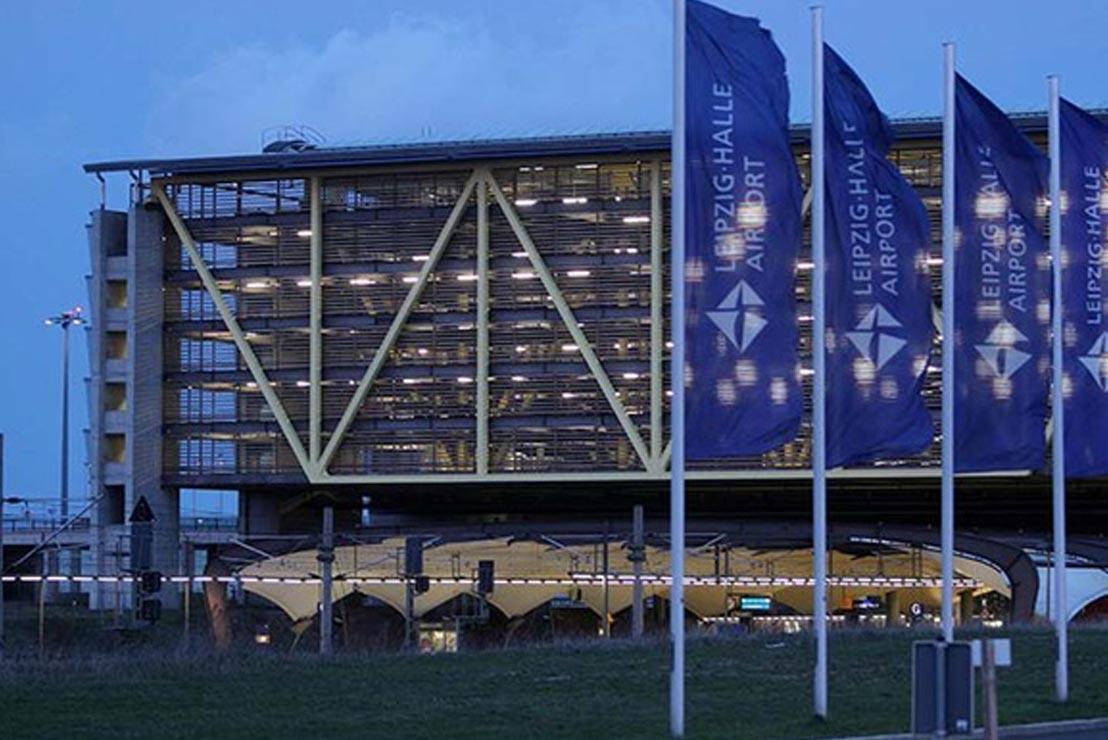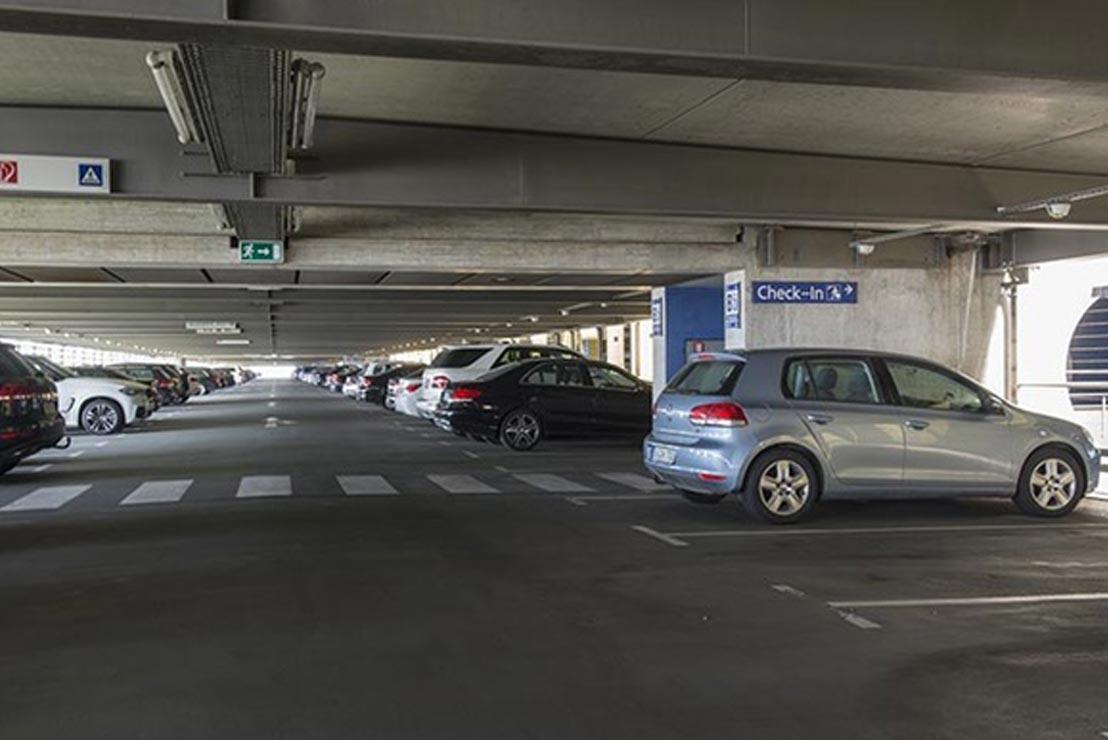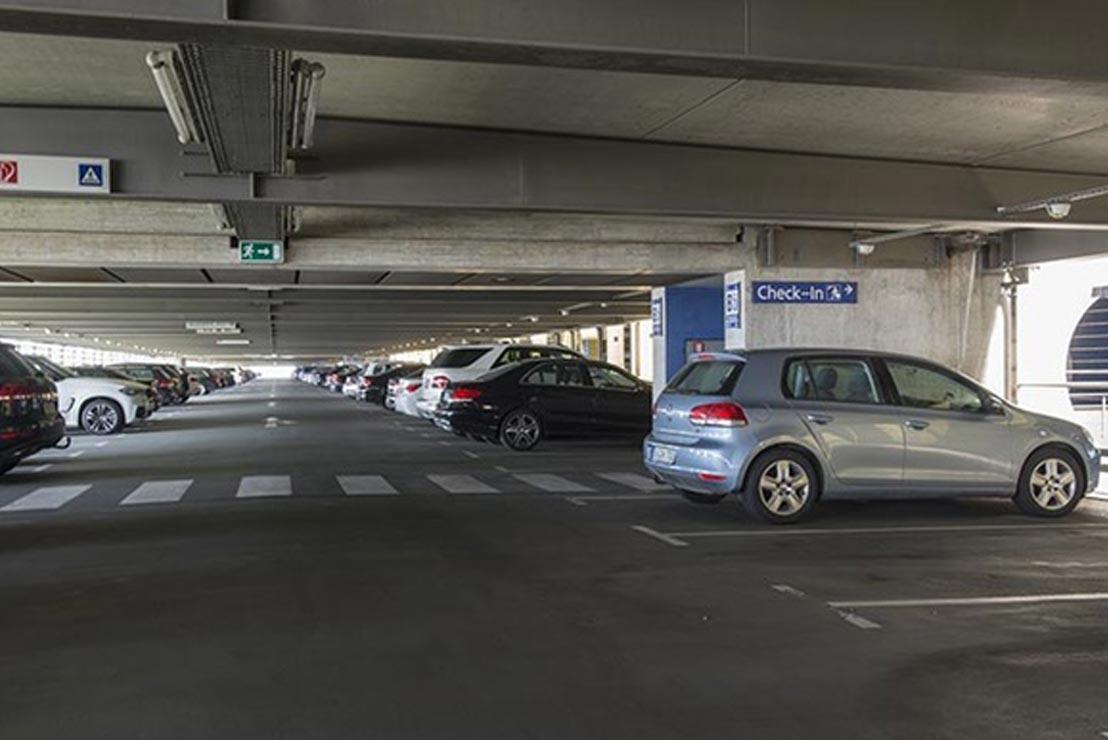 Excellent
thumb_up
4.9

of 5.0
Recommended
people

219

Reviews
Our committment
check

Verified parking lot

check

Real customer reviews

check

Booking confirmation via mail

check

No registration necessary
---
Availability
| Parking lot | Parking duration | Parking fees | Availability |
| --- | --- | --- | --- |
| Leipzig/Halle Airport Parkhaus Parking garage | help_outline | help_outline | help_outline |
check_circle People monitored
check_circle Lit up parking lots
check_circle Parking barrier
check_circle 24 hours staffed
check_circle Legal liability insurance
check_circle Direct at the Airport
info Parking garage (Überdacht)
info Footway:: ~02 Min.
info Distance: 0.05 km
Map and route planner – Safely arrive at your destination
---
Newest Reviews for Leipzig/Halle Airport Parkhaus
Guter Preis für einen Parkplatz direkt am Terminal

format_quote Im Vergleich zu anderen Airport-Parkhäusern günstiger Preis. In Kombination mit dem benachbarten Hotel preislich unschlagbar.

Kai-Uwe - 20.07.2021
Super Parkhaus, direkt neben dem Terminal

format_quote Lieber etwas mehr bezahlen, dafür aber sein Auto geschützt in einem Parkhaus direkt am Terminal zu haben. In unserem Urlaub haben wir von dem Starkregen gehört und wahren heilfroh, dass wir das Fah

Waldemar - 20.07.2021
Gute parkmöglichkeit, nah am Terminal.Aber : keine Ausschilderung Einfahrt zum Parkhaus gesehen

format_quote Ich war zufrieden

Sigrid - 19.07.2021
format_quote Einfach und bequem

Frank - 11.07.2021
format_quote sehr gutes Preis-Leistungsverhältnis

Jörg - 10.07.2021
Sehr gute Parkmöglichkeit

format_quote Super Parkhaus

Andrea - 09.07.2021
format_quote Immer wieder gern. Ich war sehr zufrieden

Manuela - 05.07.2021
format_quote alles perfekt, kurzer Weg zum Terminal und trocken/überdacht

Heiko - 01.07.2021
Exzellente Parkmölichkeit.

format_quote Immer gerne wieder.

Gert - 28.06.2021
100% Verified reviews - Real guests!
Only guests which have taken advantage of our service can review it. This guarantees that all our reviews come from real customers. After your return, you will receive an invitation to review our parking service.
Gesamtnote
COM_PLADMIN_NOTE_EXCELLENT
thumb_up
4.9 of 5.0
219 Reviews
Tips by travelers can help you to find the best parking lot Kai-Uwe
"

Guter Preis für einen Parkplatz direkt am Terminal

"

Rated at 20.07.2021
format_quote Im Vergleich zu anderen Airport-Parkhäusern günstiger Preis. In Kombination mit dem benachbarten Hotel preislich unschlagbar. Waldemar
"

Super Parkhaus, direkt neben dem Terminal

"

Rated at 20.07.2021
format_quote Lieber etwas mehr bezahlen, dafür aber sein Auto geschützt in einem Parkhaus direkt am Terminal zu haben. In unserem Urlaub haben wir von dem Starkregen gehört und wahren heilfroh, dass wir das Fahrzeug nicht draußen abgestellt haben. Wir konnten beruhigt unseren Urlaub genießen, dass ist der Mehrpreis definitiv wert gewesen. Wir kommen im Oktober wieder! Sigrid
"

Gute parkmöglichkeit, nah am Terminal.Aber : keine Ausschilderung Einfahrt zum Parkhaus gesehen

"

Rated at 19.07.2021
format_quote Ich war zufrieden Frank

Rated at 11.07.2021
format_quote Einfach und bequem Jörg

Rated at 10.07.2021
format_quote sehr gutes Preis-Leistungsverhältnis Andrea
"

Sehr gute Parkmöglichkeit

"

Rated at 09.07.2021
format_quote Super Parkhaus Manuela

Rated at 05.07.2021
format_quote Immer wieder gern. Ich war sehr zufrieden Heiko

Rated at 01.07.2021
format_quote alles perfekt, kurzer Weg zum Terminal und trocken/überdacht Gert
"

Exzellente Parkmölichkeit.

"

Rated at 28.06.2021
format_quote Immer gerne wieder. Carolin
"

Reibungsloser Ablauf, alles top!

"

Rated at 28.06.2021
format_quote Es hat alles super funktioniert. Ich würde wieder buchen. Claudia

Rated at 20.06.2021
format_quote Sehr gute Parkmöglichkeit Wolfgang

Rated at 15.06.2021
format_quote Perfekter Parkplatz in unmittelbarer Nähe zum Checkin. Dieter
"

Parken Aeroport Leipzig / Halle

"

Rated at 18.04.2021
format_quote Sehr gut; Sehr gut; empfehlenswert, sehr ut Sehr gut, sehr schnelle Oleksandr

Rated at 18.04.2021
format_quote Super Annett

Rated at 13.04.2021
format_quote Jederzeit wieder bei Abflug in Leipzig. Miguel
"

Gute Parkmöglichkeit für Berliner

"

Rated at 27.11.2020
format_quote Würde ich wieder so machen Hans-Joachim
"

Sehr gute Parkmöglichkeit

"

Rated at 27.11.2020
format_quote Parken im Parkhaus ist sehr gut. Angela
"

Top trotz erster Probleme mit dem Gutschein

"

Rated at 24.11.2020
format_quote Wenn es eine Hotline gibt, dann gerne wieder Kathrin

Rated at 03.11.2020
format_quote Es hat alles super geklappt Michaela

Rated at 03.11.2020
format_quote Bequemes parken. Hat alles reibungslos geklappt Juliane
"

Übersichtlich, groß, stressfrei in den Urlaub starten

"

Rated at 27.10.2020
format_quote Ich war sowohl mit dem Parkplatz aus als mit dem Parkhaus sehr zufrieden. Die Onlinebuchung und das Bezahlen hat einwandfrei geklappt. Der Service der Mitarbeiter direkt am Flughafen war sehr gut und aussagekräftig. Sehr praktisch war auch, dass sich die Parkplätze direkt am Flughafengebäude befinden. Dadurch spart man sich Stress und Zeitdruck. Die Wege vom und zum Parkhaus bzw. Parkplatz waren sehr gut ausgeschildert und übersichtlich. Detlef

Rated at 25.10.2020
format_quote Ankommen Auto einparken und Abfliegen Egon
"

Beste Park Möglichkeiten

"

Rated at 23.10.2020
format_quote Einfach nur top. Sehr unkompliziert und die Nähe zu den Terminals ist einfach super. Margot Monika

Rated at 22.10.2020
format_quote Perfekter und sicherer Parkplatz. Jederzeit wieder. Nähe zum Flughafen genial,man fährt mit drm Fahrstuhl direkt in die Check In Etage. Juliane

Rated at 19.10.2020
format_quote Parkhaus war super, gerne wieder Kerstin

Rated at 18.10.2020
format_quote Die Einfahrt im Kreis nach oben ist mit großen KFZ mühsam. Und bitte fotografiert euren PP, sonst sucht man sich kaputt. Ute
"

Sehr gute Parkmöglichkeit

"

Rated at 17.10.2020
format_quote Sehr gut Gabi
"

Sehr gute überdachte Parkmöglichkeit

"

Rated at 16.10.2020
format_quote Direkt am Flughafen, kann man nur empfehlen Conny

Rated at 16.10.2020
format_quote Hat alles geklappt wie vorgestellt Steffen

Rated at 13.10.2020
format_quote gerne wieder