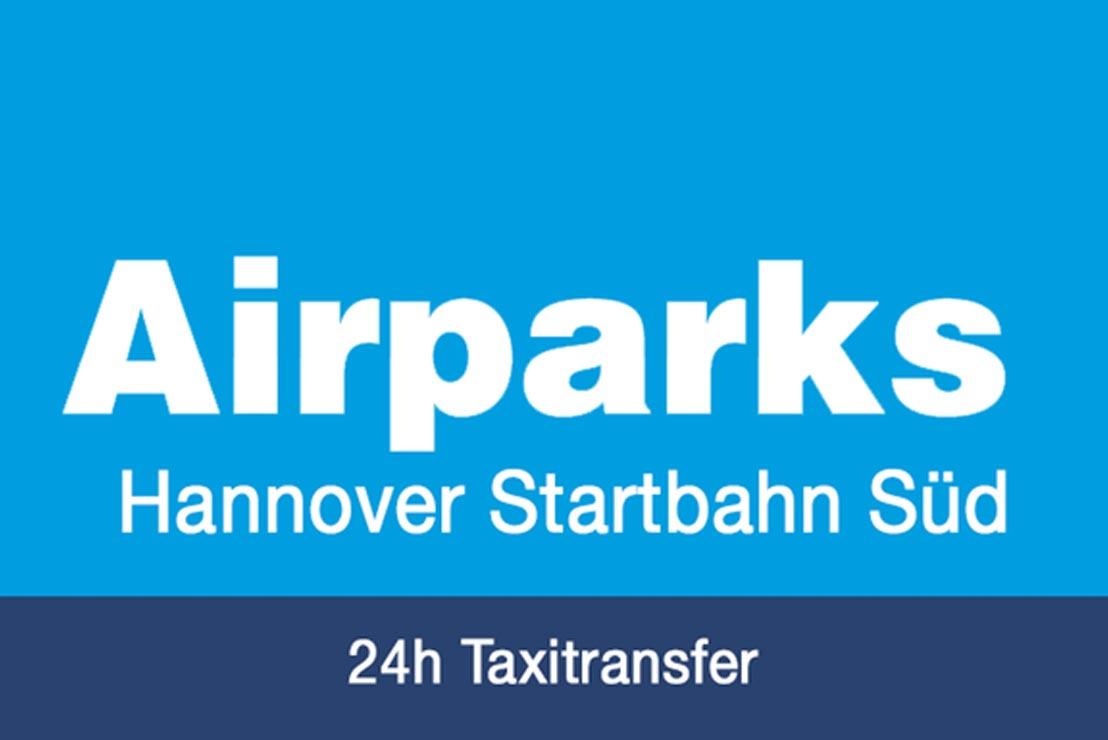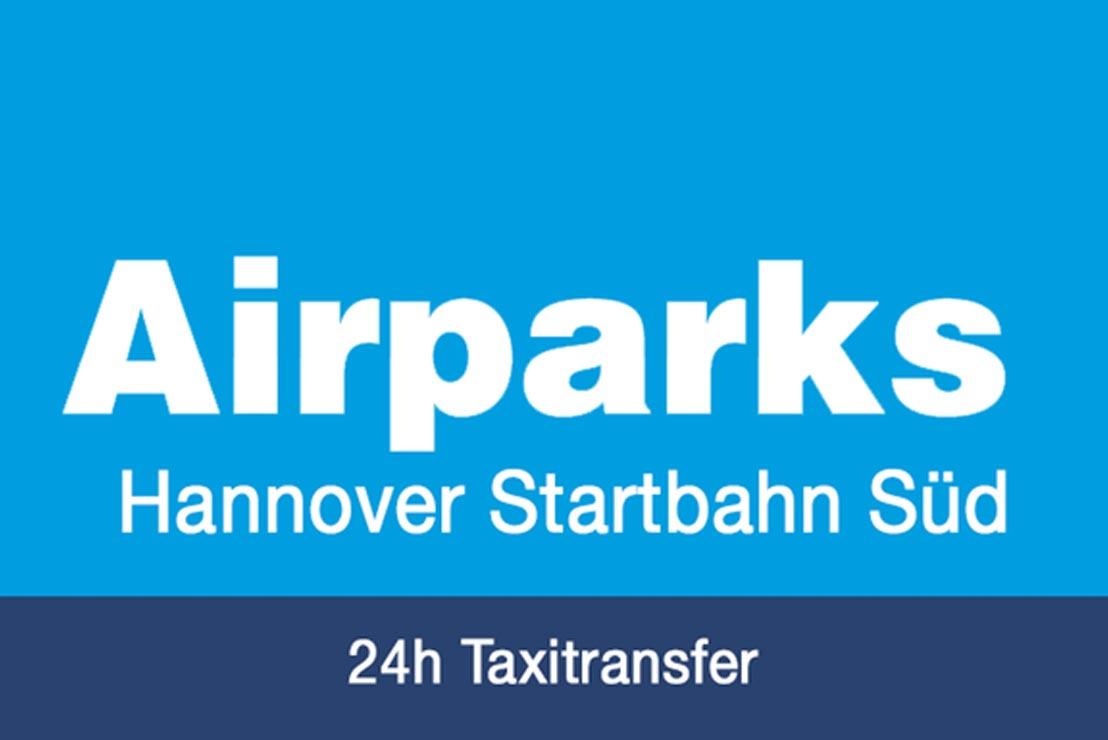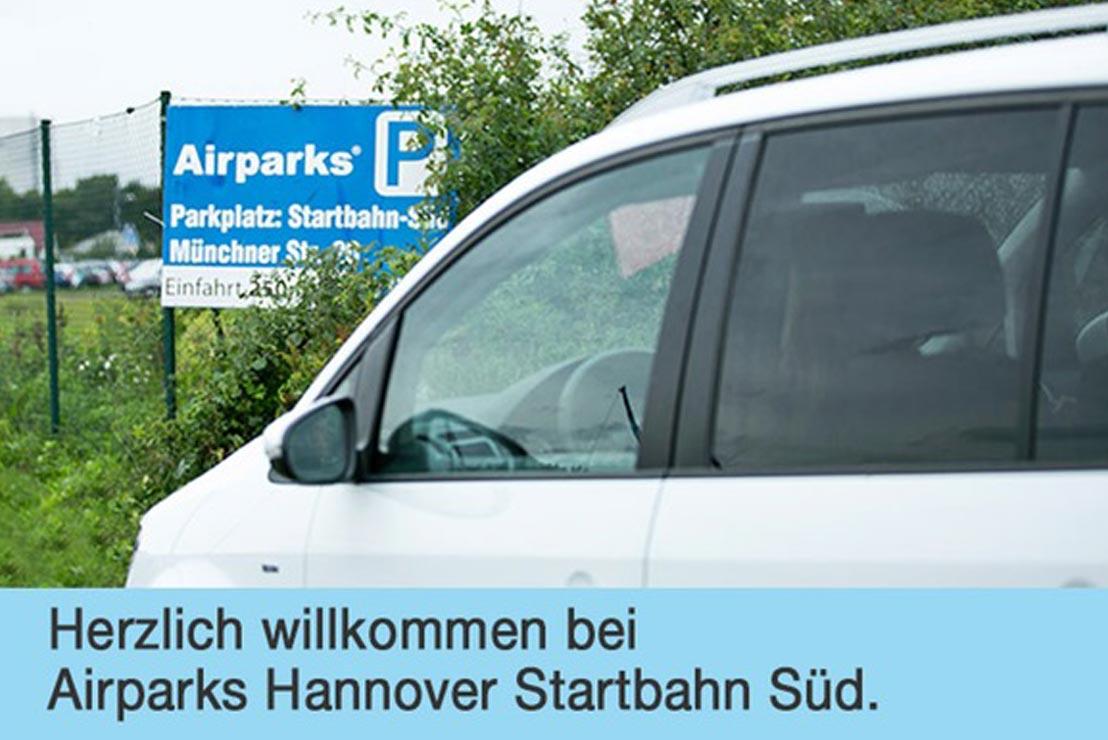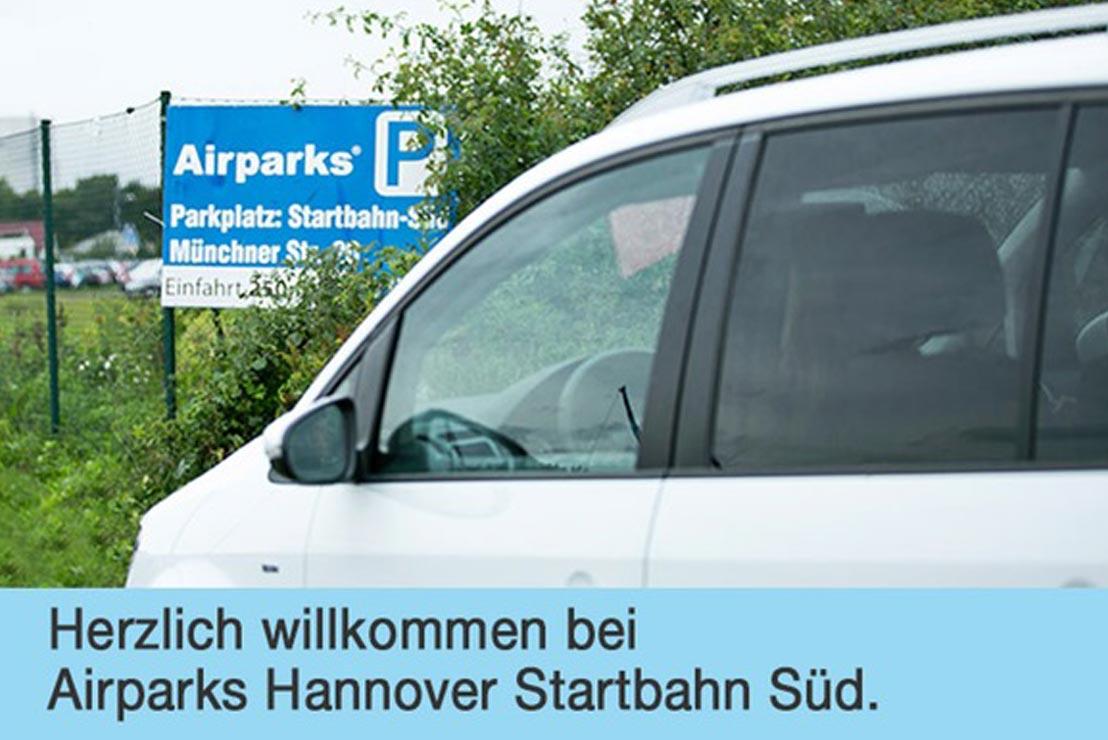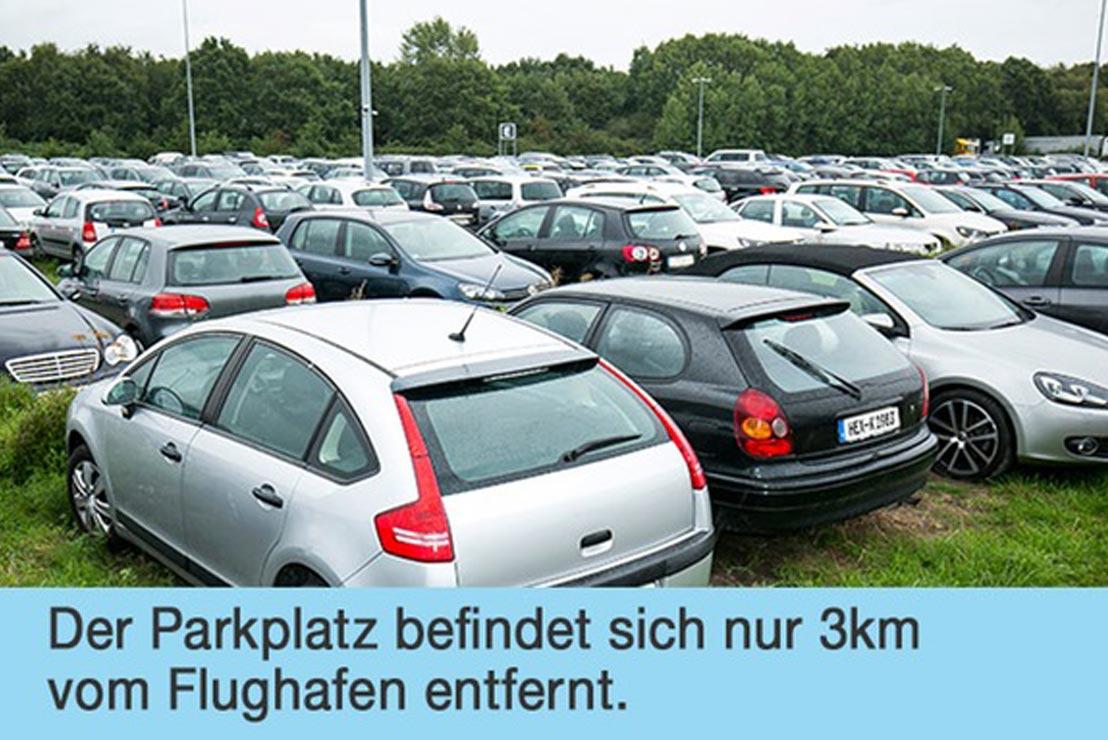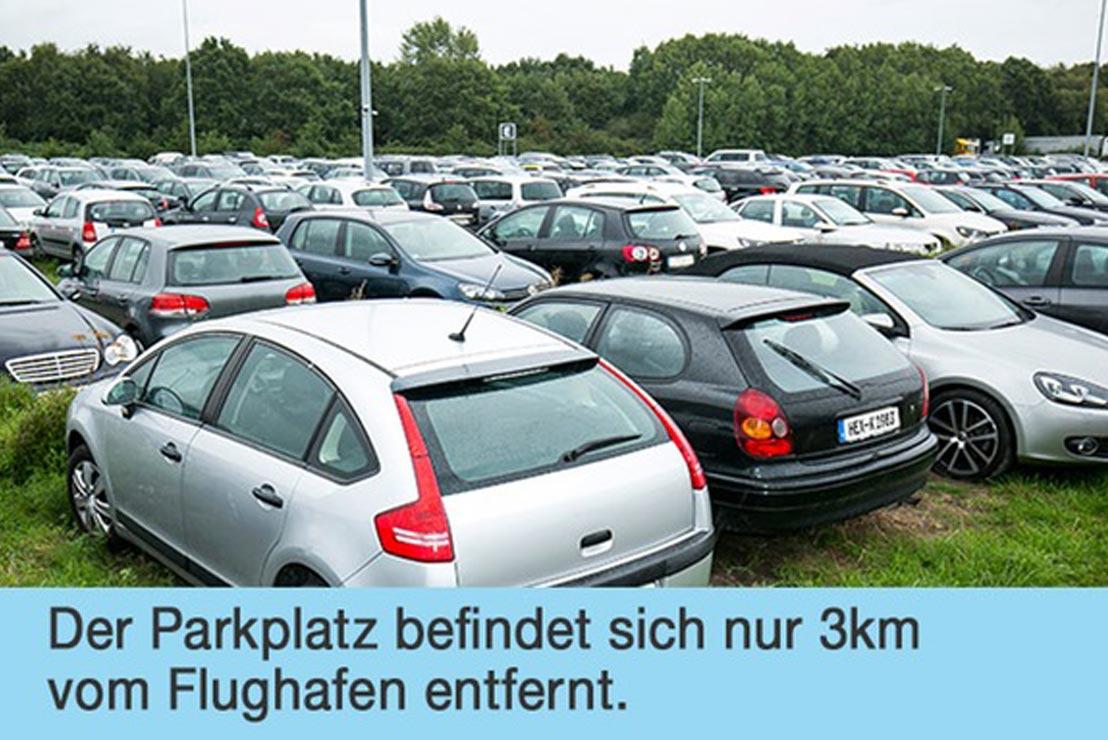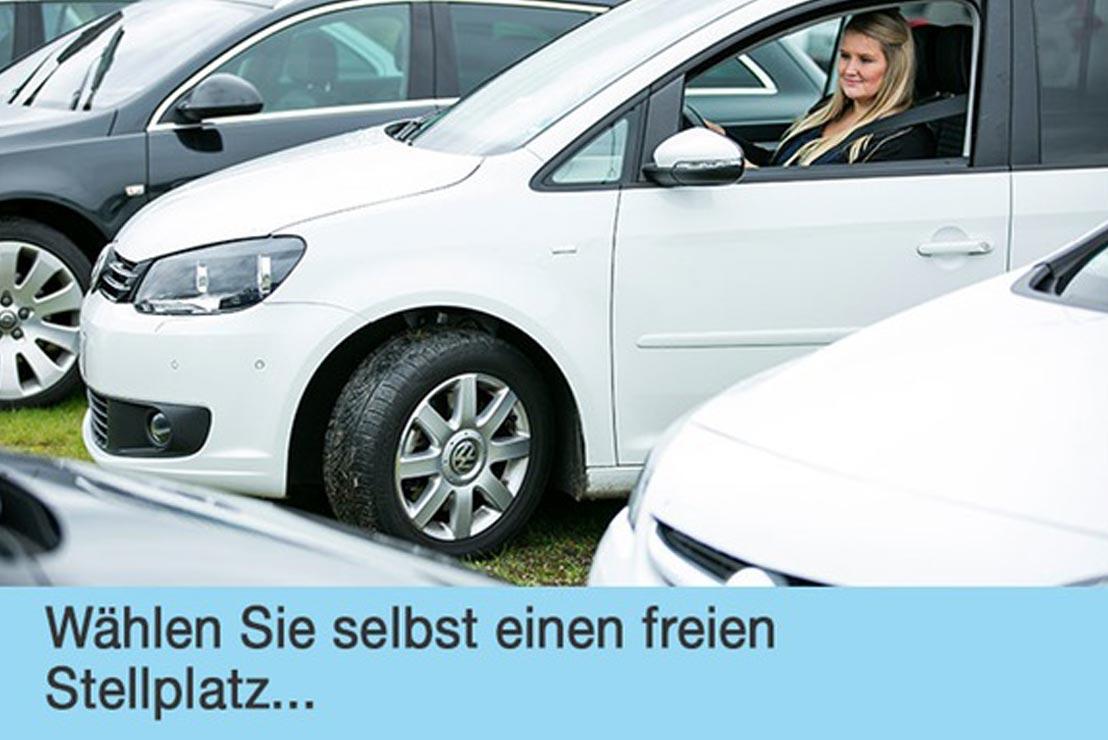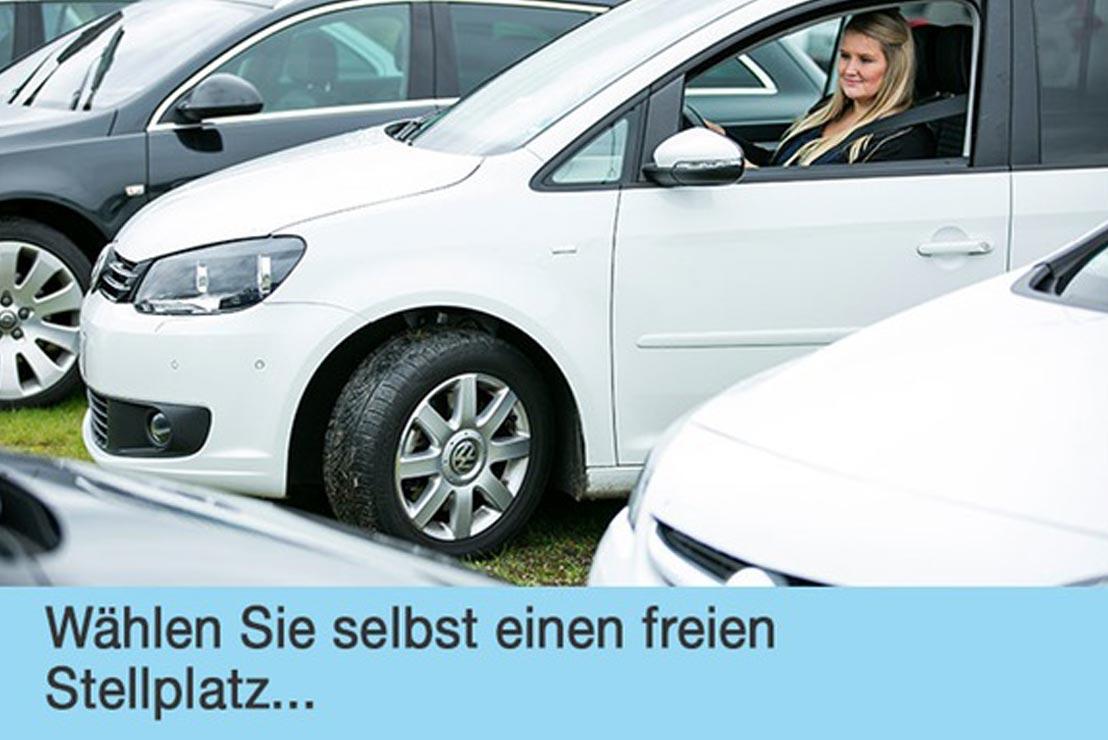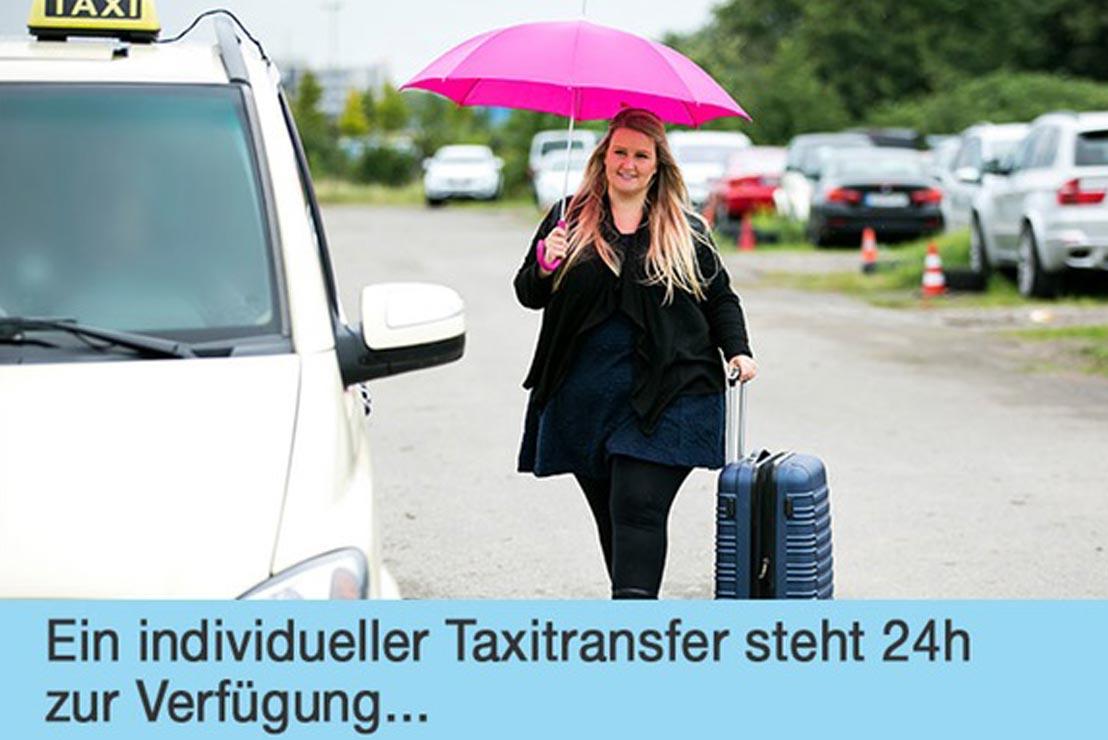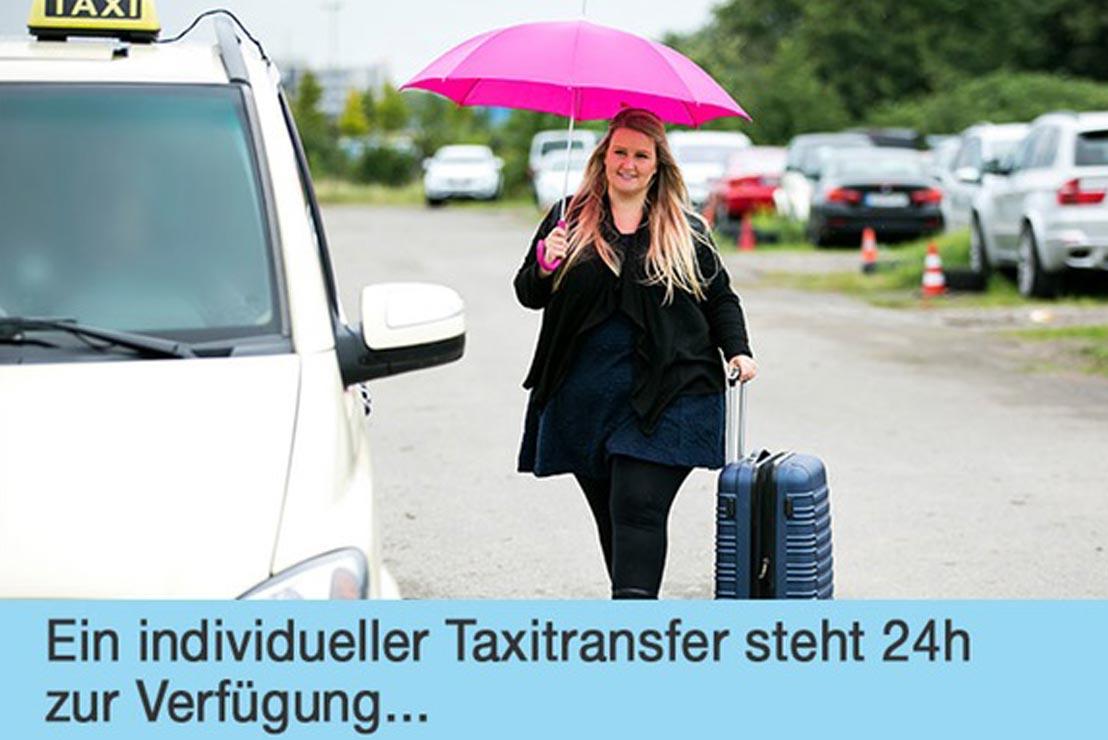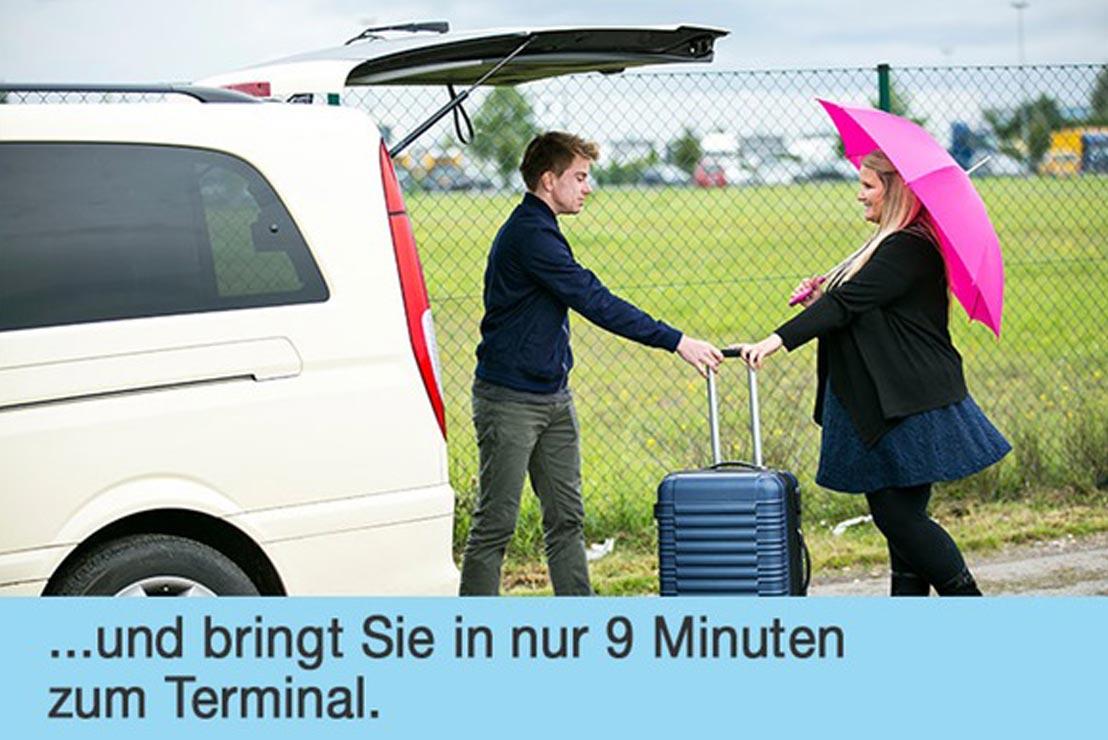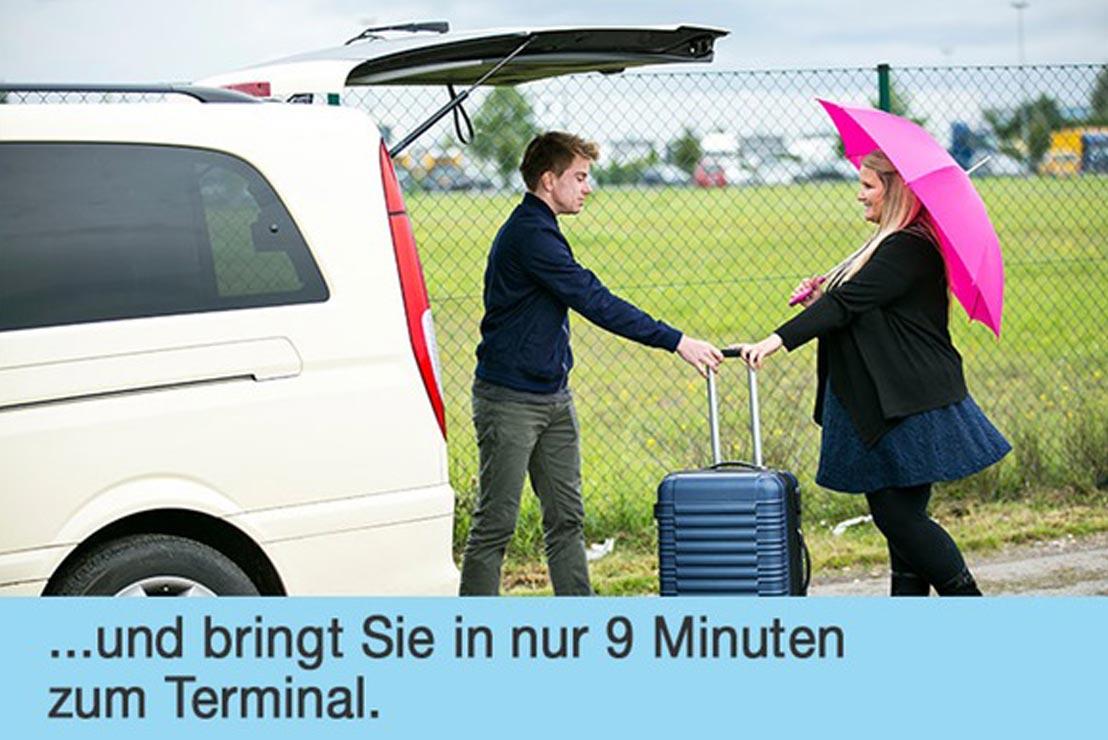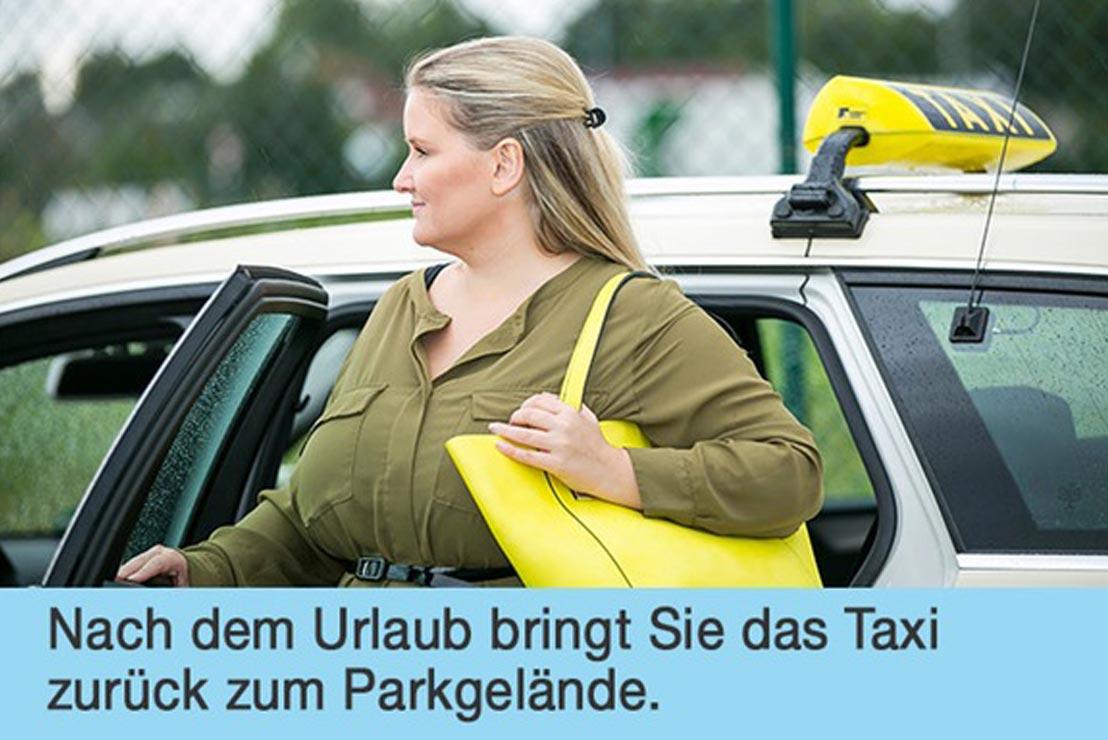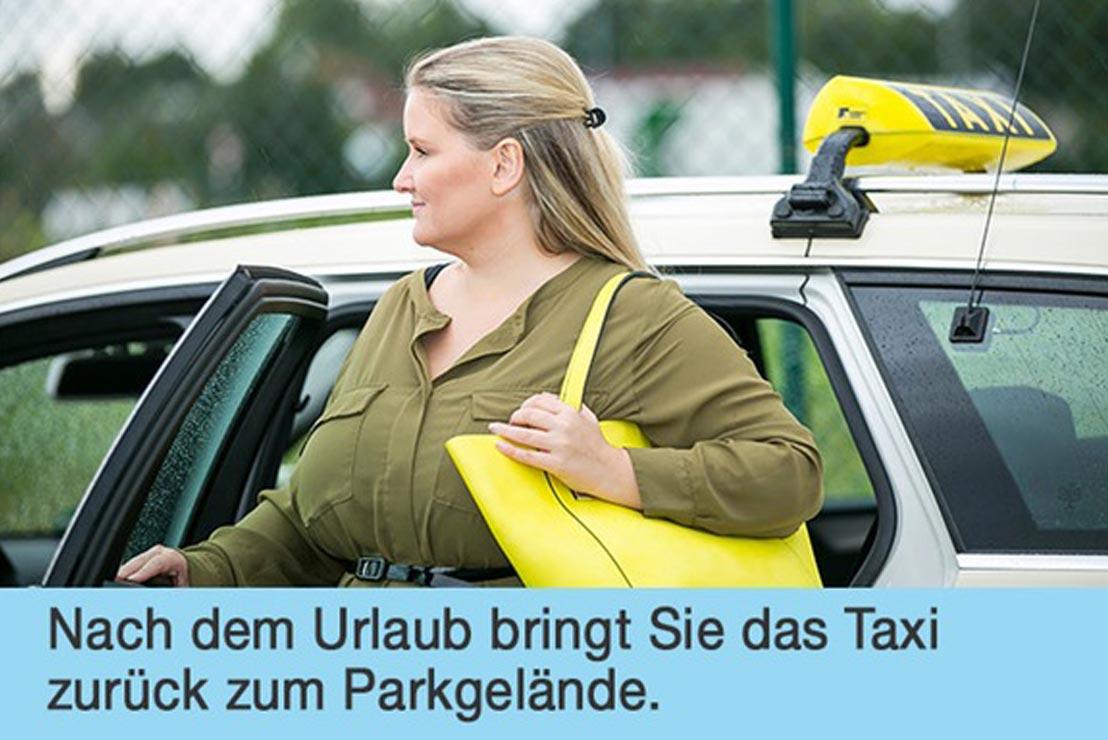 Very good
thumb_up
4.1

of 5.0
Recommended
people

43

Reviews
Our committment
check

Verified parking lot

check

Real customer reviews

check

Booking confirmation via mail

check

No registration necessary
---
Availability
| Parking lot | Parking duration | Parking fees | Availability |
| --- | --- | --- | --- |
| Airparks Hannover Startbahn Süd Außenparkplatz Gravel parking | help_outline | help_outline | help_outline |
check_circle Lit up parking lots
check_circle Eingezäunte Parkplätze
check_circle Legal liability insurance
check_circle Shuttle Service included
check_circle For up to 4 travelers included
check_circle Child safety seat available
info Maximum waiting time: : ~00 Min.
info Transfer Duration: ~05 min.
info Distance: 3 km
info 24-hours Shuttle Service
Map and route planner – Safely arrive at your destination
Newest Reviews for Airparks Hannover Startbahn Süd Außenparkplatz
gute Erreichbarkeit, Distanz zum Flughafen i.O., Beleuchtung zu spärlich

format_quote Mit kleinen Einschränkungen weiter zu empfehlen

Oliver - 18.11.2016
format_quote In Ordnung

Hubert - 17.11.2016
format_quote Gute Parkmöglichkeiten, im Großen und Ganzen alles reibungslos abgelaufen

Friedrich - 16.11.2016
format_quote Den Vorstellungen entsprechend

Jörg - 09.11.2016
sehr gut anzufahren vom Norden

format_quote Sehr gut anzufahren, alles sehr einfach und übersichtlich

Uwe - 02.11.2016
format_quote Schneller geht's kaum!

Torsten - 31.10.2016
Sehr gute Parkmöglichkeit, guter Service, gutes Preis/Leistungsverhältnis

format_quote Eine günstige Parkmöglichkeit und guter Service, Beleuchtung könnte etwas besser sein

Alexander - 29.10.2016
format_quote Ein guter und unkomplizierter Service

Tanja - 27.10.2016
format_quote Sehr gut

Kai - 25.10.2016
100% Verified reviews - Real guests!
Only guests which have taken advantage of our service can review it. This guarantees that all our reviews come from real customers. After your return, you will receive an invitation to review our parking service.
Gesamtnote
COM_PLADMIN_NOTE_VERY_GOOD
thumb_up
4.1 of 5.0
43 Reviews
Tips by travelers can help you to find the best parking lot Oliver
"

gute Erreichbarkeit, Distanz zum Flughafen i.O., Beleuchtung zu spärlich

"

Rated at 18.11.2016
format_quote Mit kleinen Einschränkungen weiter zu empfehlen Hubert

Rated at 17.11.2016
format_quote In Ordnung Friedrich

Rated at 16.11.2016
format_quote Gute Parkmöglichkeiten, im Großen und Ganzen alles reibungslos abgelaufen Jörg

Rated at 09.11.2016
format_quote Den Vorstellungen entsprechend Uwe
"

sehr gut anzufahren vom Norden

"

Rated at 02.11.2016
format_quote Sehr gut anzufahren, alles sehr einfach und übersichtlich Torsten

Rated at 31.10.2016
format_quote Schneller geht's kaum! Alexander
"

Sehr gute Parkmöglichkeit, guter Service, gutes Preis/Leistungsverhältnis

"

Rated at 29.10.2016
format_quote Eine günstige Parkmöglichkeit und guter Service, Beleuchtung könnte etwas besser sein Tanja
"

Parkenplatz für Reisende

"

Rated at 27.10.2016
format_quote Ein guter und unkomplizierter Service Kai

Rated at 25.10.2016
format_quote Sehr gut Peter

Rated at 25.10.2016
format_quote preis leistung ist in ordnung Kathrin
"

Gute Parkmöglichkeit , Nähe zum Flughafen

"

Rated at 24.10.2016
format_quote Zu empfehlen Ralf
"

Gute, günstige Parkmöglichkeit

"

Rated at 24.10.2016
format_quote sehr gutes Preis-/Leistungsverhältnis Rafael

Rated at 24.10.2016
format_quote Man kann sich noch verbessern! Olaf

Rated at 18.10.2016
format_quote Kostengünstige Parkplatzalternative Hans
"

Größe und Übersicht hat positiv überrascht, gute Parkmöglichkeit ist vorhanden

"

Rated at 16.10.2016
format_quote Nach der Ankunft und dem Anruf bei Hotline in Hannover war das Taxi für die Rückfahrt schon auf dem Parkplatz. Fahrer war freundlich und konnte unsere Fragen kompet beantworten. Das ist leider nicht immer so. Sehr empfehlenswert. Olaf

Rated at 13.10.2016
format_quote Immer wieder! Olga

Rated at 04.10.2016
format_quote Bequem, schnell und einfach Jürgen

Rated at 01.10.2016
format_quote Ist alles reibungslos abgelaufen. Mit einem älteren Navi ist der Parkplatz nicht zu finden. Hausnummer gab es nicht. Trotzdem alles ok. Rudolf
"

Gute Parkmöglichkeit,alles gut geklappt

"

Rated at 30.09.2016
format_quote komme wieder Julian

Rated at 22.09.2016
format_quote Parkplatz und Service okay! Kein Personal am Parkplatz Parkplatz zu jeder Zeit für jeden einfach zugänglich, nicht ganz so optimal. Parkplatz Befestigung könnte besser sein, aktuell nur Schotterwege und Rasenstellfläche Kristin
"

Gute Parkmöglichkeit, nah an den Flughafen

"

Rated at 21.09.2016
format_quote Leider waren bei der Ankunft nur 2 Taxen im Einsatz, so dass wir ca 10 Minuten warten mussten. Da der Parkplatz außerhalb und dunkel ist, ist das für Frauen nicht so schön. Einen Dachunterstand gibt es leider auch nicht, was bei Regen sehr ärgerlich gewesen wäre. Ansonsten waren wir sehr zufrieden und würden wieder buchen. norbert
"

Parken Flughafen Hannover

"

Rated at 16.09.2016
format_quote Alles in allem ist der Parkplatz zu empfehlen und ich würde diesen auch immer wieder in Anspruch nehmen, nur den Wartebereich sollte man Gepflastert und Überdacht anbieten , wäre auch besser für die an und abfahrt des Shuttle Service. Klaus
"

Preiswerte Parkmöglichkeit als Alternative zum Parkplatzangebot des Flughafens

"

Rated at 16.09.2016
format_quote Gute Alternative zu den Parkplätzen direkt am Flugplatz Kerstin

Rated at 14.09.2016
format_quote Immer gerne wieder Frauke

Rated at 12.09.2016
format_quote Nächstes Mal wieder Sven

Rated at 06.09.2016
format_quote jederzeit wieder Svenja
"

Flexibel in den Urlaub

"

Rated at 05.09.2016
format_quote Beim ersten mal ist es etwas verwirrend, da nur am einer Stelle die Busse halten und einen Einsammeln. Da muss man teilweise einmal über den Flughafen laufen. Ansonsten ist es sehr praktisch und funktioniert gut, wenn man nicht auf dritte angewiesen sein möchte um nach hause zu kommen - gerade nachts. Ion
"

Günstig und sehr nahe am Flughafen

"

Rated at 05.09.2016
format_quote Werde ich mit Sicherheit nochmal in Anspruch nehmen Hans-Georg
"

Sehr gute Parkmöglichkeit

"

Rated at 05.09.2016
format_quote Sehr zu empfehlen Ralf

Rated at 04.09.2016
format_quote Gut