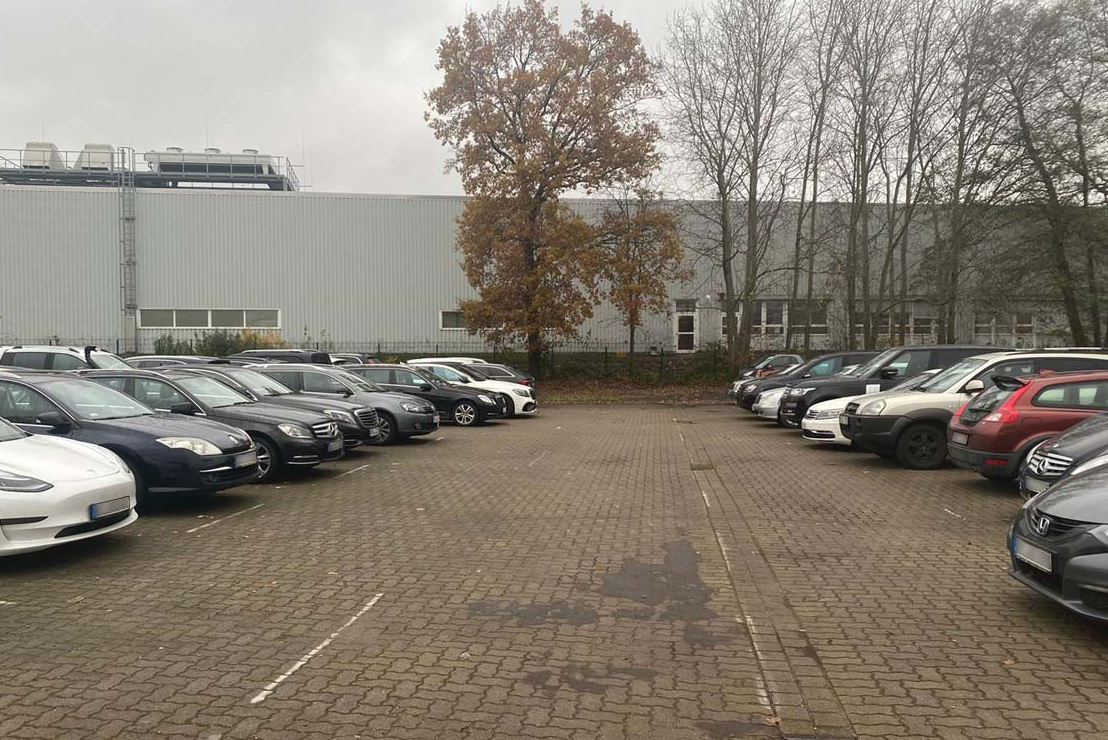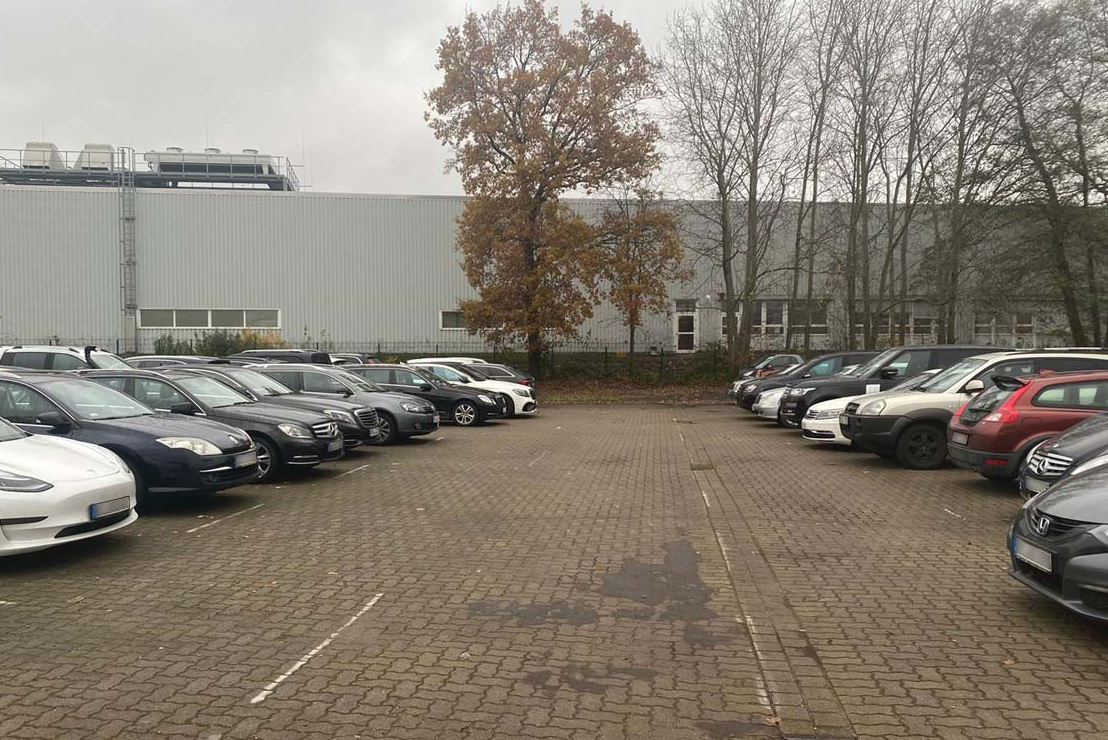 Excellent
thumb_up
4.6

of 5.0
Recommended
people

132

Reviews
Our committment
check

Verified parking lot

check

Real customer reviews

check

Booking confirmation via mail

check

No registration necessary
---
Availability
| Parking lot | Parking duration | Parking fees | Availability |
| --- | --- | --- | --- |
| VOPI® Außenparkplatz Hardstand parking | help_outline | help_outline | help_outline |
check_circle Lit up parking lots
check_circle Video surveillance
check_circle Closed parking area
check_circle Eingezäunte Parkplätze
check_circle Legal liability insurance
check_circle Shuttle Service included
check_circle For up to 4 travelers included
check_circle Child safety seat available
check_circle Bulky baggage allowed: Ja
info Maximum waiting time: : ~20 Min.
info Transfer Duration: ~05 min.
info Distance: 5.2 km
info From 03:00 AM until the last flight
check_circle Waiting room
check_circle Restroom
check_circle Vehicle service
check_circle Jump start
Map and route planner – Safely arrive at your destination
---
Newest Reviews for VOPI® Außenparkplatz
Es hat alles super geklappt

format_quote Alles in allem TOP

Karsten - 01.04.2023
format_quote Alles bestens gelaufen, leider war das Fenster auf der Beifahrerseite offen bei Abholung, es hatte rein geregnet. Trocknet hoffentlich schnell.

Norbert - 28.03.2023
format_quote Einfach super ?

Ronald - 24.03.2023
format_quote Gute Parkmöglichkeit, freundliches Personal und guter Service

Sandra - 18.08.2020
format_quote -

Ute - 23.03.2020
Sehr gute Parkmöglichkeiten

format_quote Super Organisation und Service

Mario - 02.03.2020
Gute Parkmöglichkeit und hervorragende Organisation

format_quote Sehr empfehlenswert und jederzeit wieder

Dietmar - 29.02.2020
format_quote Wir waren voll zu frieden

Birgit - 14.01.2020
format_quote Auch 5 Sternen

Marcelo - 03.01.2020
100% Verified reviews - Real guests!
Only guests which have taken advantage of our service can review it. This guarantees that all our reviews come from real customers. After your return, you will receive an invitation to review our parking service.
Gesamtnote
COM_PLADMIN_NOTE_EXCELLENT
thumb_up
4.6 of 5.0
132 Reviews
Tips by travelers can help you to find the best parking lot Karsten
"

Es hat alles super geklappt

"

Rated at 01.04.2023
format_quote Alles in allem TOP Norbert

Rated at 28.03.2023
format_quote Alles bestens gelaufen, leider war das Fenster auf der Beifahrerseite offen bei Abholung, es hatte rein geregnet. Trocknet hoffentlich schnell. Ronald

Rated at 24.03.2023
format_quote Einfach super ? Sandra

Rated at 18.08.2020
format_quote Gute Parkmöglichkeit, freundliches Personal und guter Service Ute

Rated at 23.03.2020
format_quote - Mario
"

Sehr gute Parkmöglichkeiten

"

Rated at 02.03.2020
format_quote Super Organisation und Service Dietmar
"

Gute Parkmöglichkeit und hervorragende Organisation

"

Rated at 29.02.2020
format_quote Sehr empfehlenswert und jederzeit wieder Birgit

Rated at 14.01.2020
format_quote Wir waren voll zu frieden Marcelo

Rated at 03.01.2020
format_quote Auch 5 Sternen josef

Rated at 30.10.2019
format_quote alles bestens Sven

Rated at 25.10.2019
format_quote Hat vom Transfer zum Flughafen und zurück alles super geklappt ? Sehr freundliches Personal - sehr gern wieder !! Alexandra
"

Super preis und guter Service

"

Rated at 16.10.2019
format_quote Ohne Stress in den Urlaub ! Kirsten

Rated at 10.10.2019
format_quote Empfehenswert Harald

Rated at 29.09.2019
format_quote Alles Super Andreas

Rated at 25.09.2019
format_quote Personal sehr freundlich Tanja
"

Alles gut geklappt . Die Belegschaft war sehr höflich .Würde immer wieder dort parken .

"

Rated at 24.09.2019
format_quote Zufrieden Marcel

Rated at 20.09.2019
format_quote Wer eine Alternative zum teuren Hamburger Holidaybereich sucht, ist hier gut aufgehoben, und das ohne den Schlüssel aus der Hand zu geben. Jörg
"

Sehr gute parkmöglichkeit

"

Rated at 06.09.2019
format_quote Empfehlenswert Carmen
"

Alles ok, Abhol- und Bringservice hat gut geklappt

"

Rated at 05.09.2019
format_quote Gerne wieder Alexander
"

Sehr gute Park Möglichkeit

"

Rated at 20.08.2019
format_quote Top Dienstleistungen Kerstin

Rated at 20.08.2019
format_quote Gebucht, bezahlt, geparkt und sorgenfrei in den Urlaub geflogen. Es klappte alles perfekt, ein Service den wir immer wieder gern nutzen werden. Filip

Rated at 15.08.2019
format_quote Immer wieder gerne Jan
"

Zum wiederholten Mal einmal eine gute Parkmöglichkeit

"

Rated at 07.08.2019
format_quote Wir haben bereits öfter bei VOPI geparkt, waren jetzt entwas überrascht über den neuen Betreiber, aber es hat wieder alles reibungslos funktioniert. Michael

Rated at 01.08.2019
format_quote Sehr guter Parkplatz, gutes Preis Leistung Verhältnis. Peter

Rated at 28.07.2019
format_quote Es war als in Ordnung Jeppe

Rated at 27.07.2019
format_quote Glimrende parkering Carsten
"

Gute Parkplatz und Service

"

Rated at 23.07.2019
format_quote Sehr gute und schnelle service Peter

Rated at 16.07.2019
format_quote Gutes Parken! Nur nicht sehr gut ausgeschildert, da großer Platz. Büro ganz hinten auf dem Gewerbeplatz Carsten
"

sehr gute Parkmöglichkeit mit Sicherung durch Zaun

"

Rated at 14.07.2019
format_quote Super Service, Cornelia

Rated at 01.09.2018
format_quote Sehr zu empfehlen