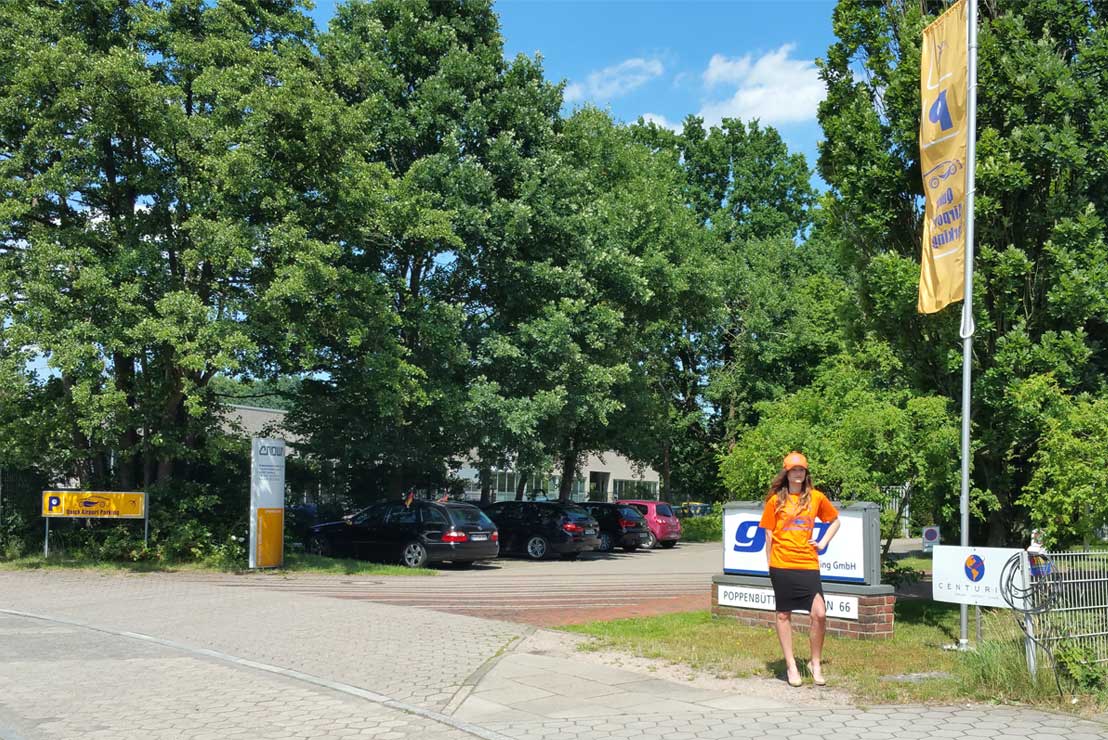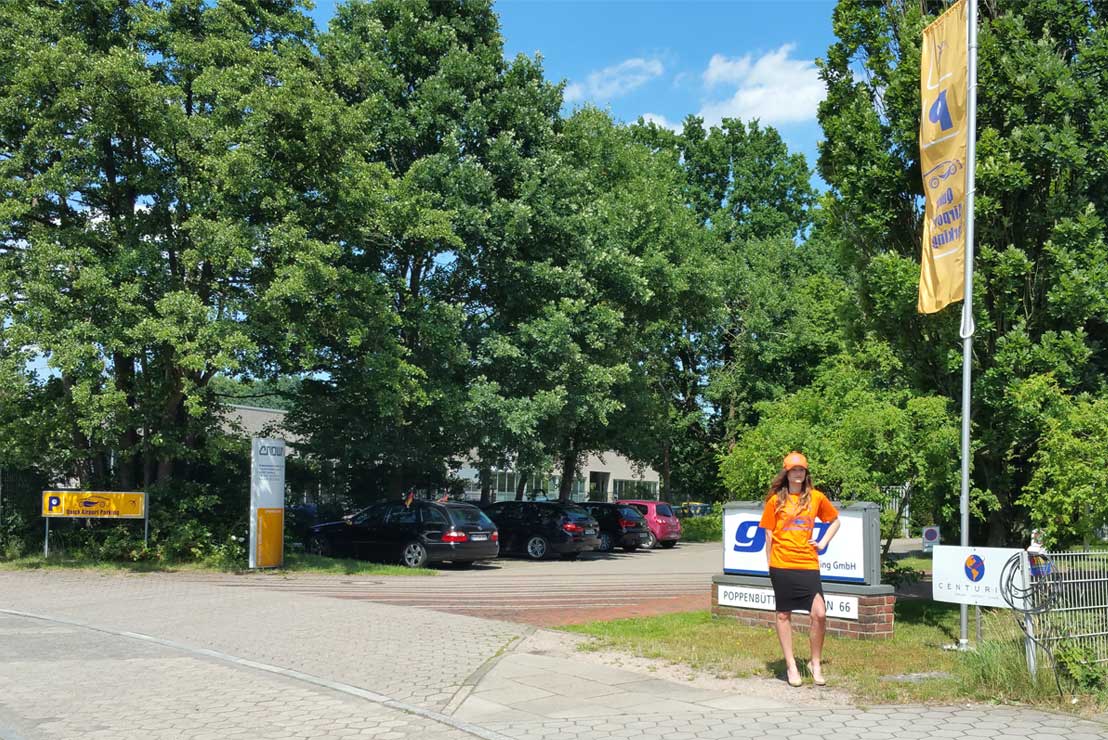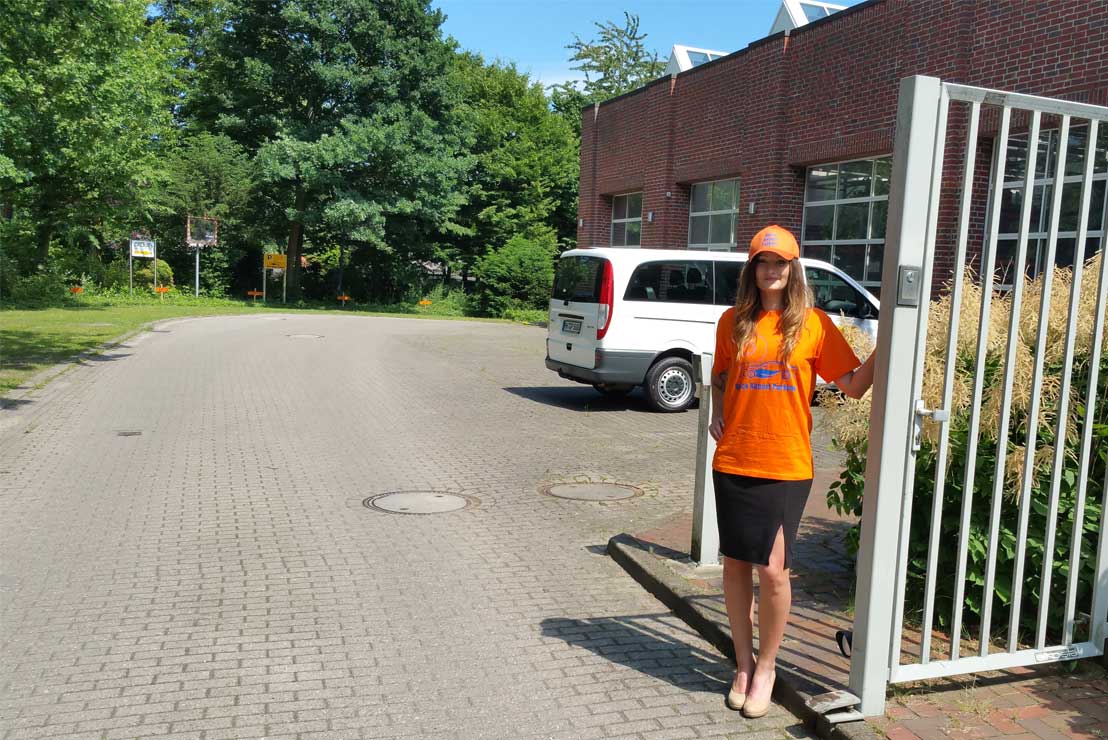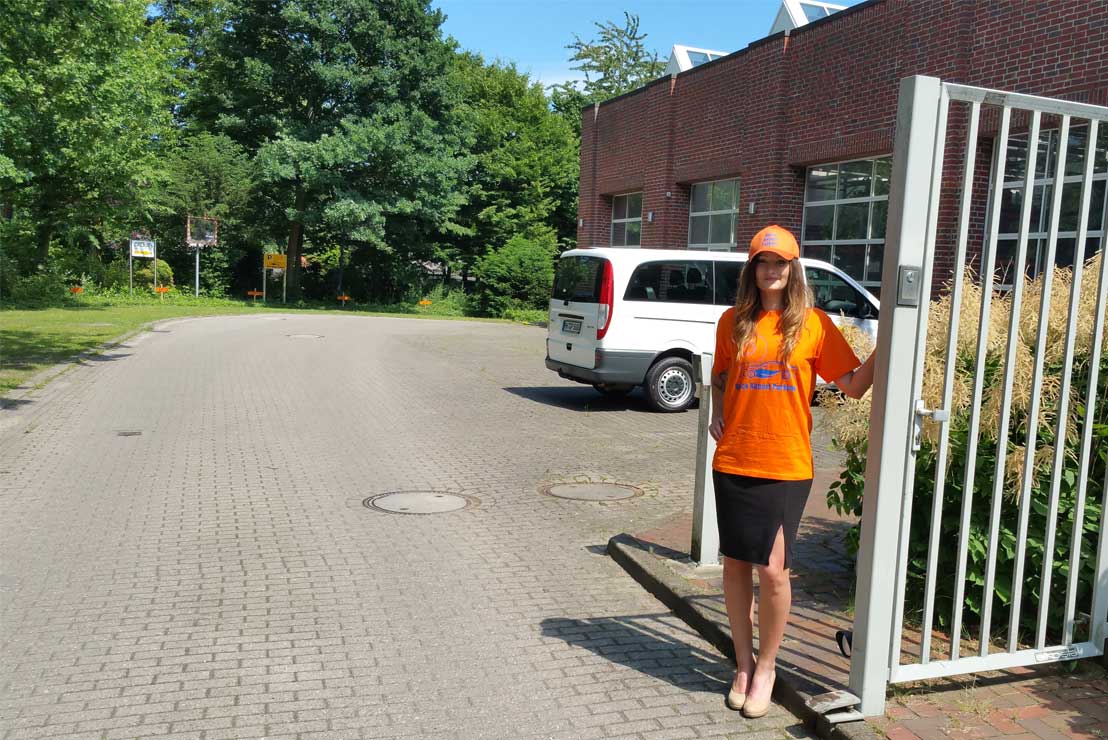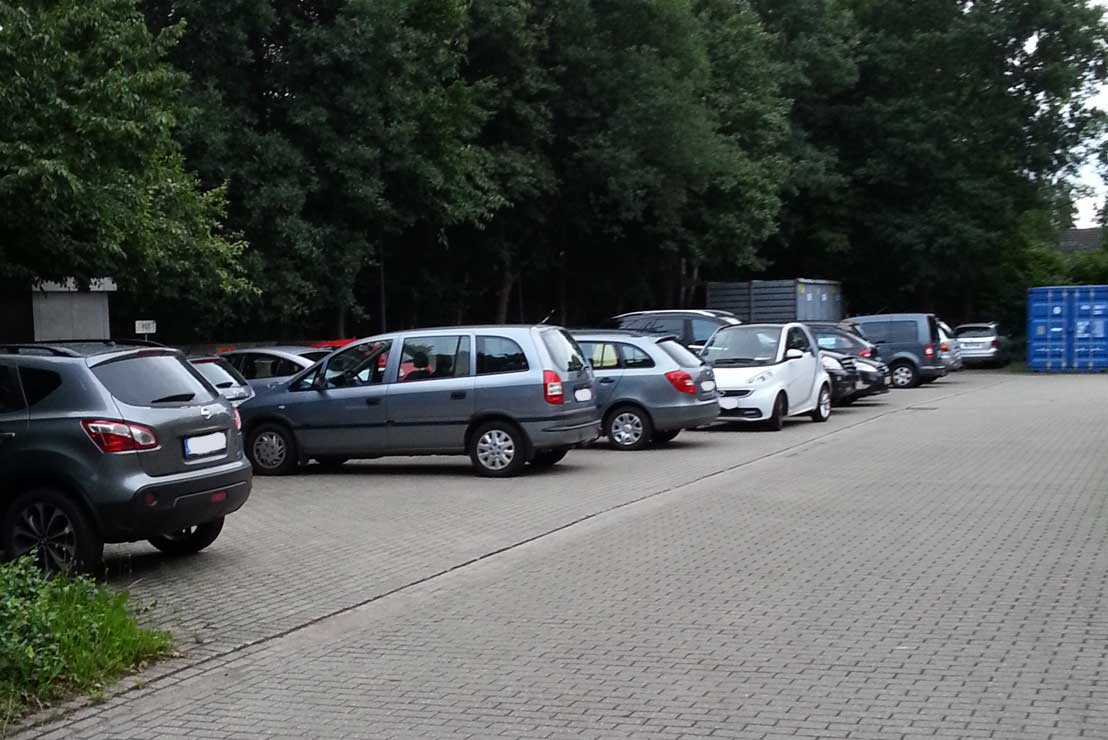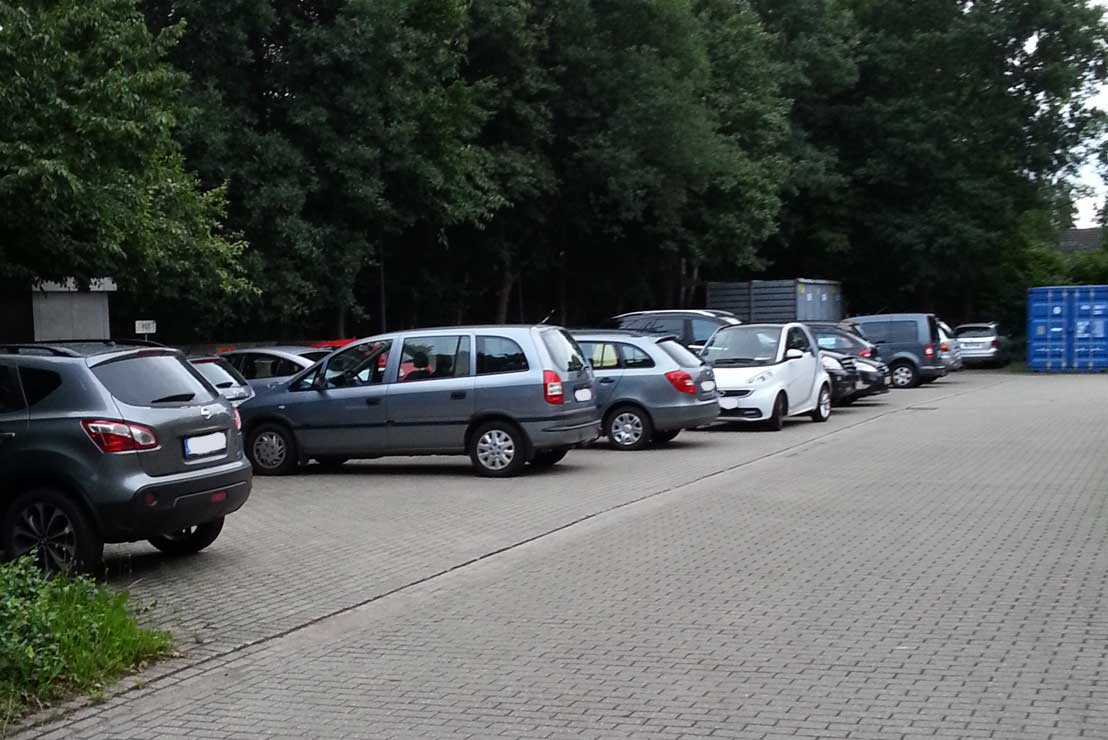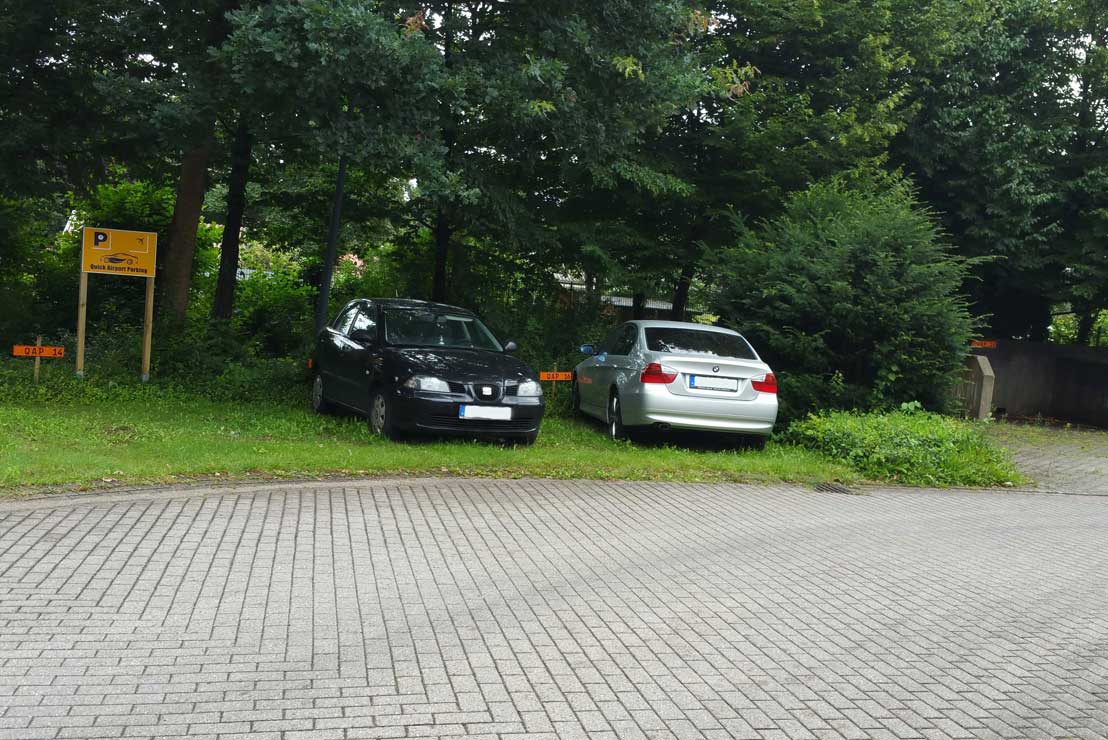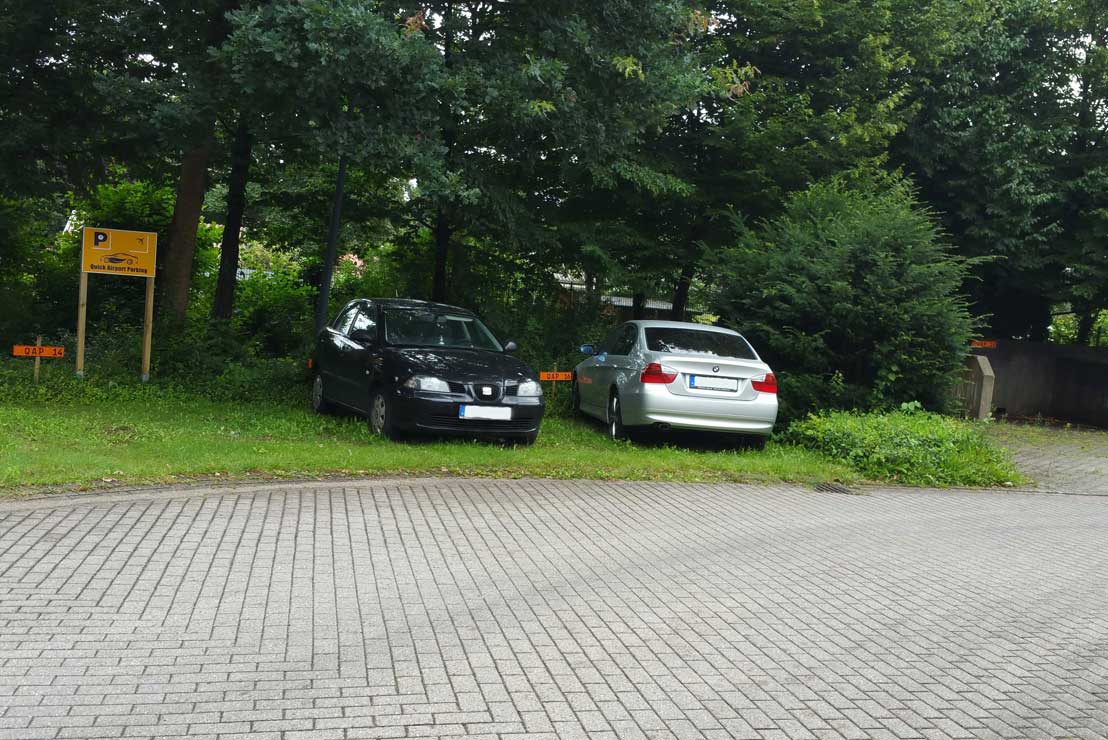 Very good
thumb_up
4.4

of 5.0
Recommended
people

94

Reviews
Our committment
check

Money-Back Guarantee

check

Verified parking lot

check

Real customer reviews

check

Booking confirmation via mail

check

No registration necessary
---
Availability
| Parking lot | Parking duration | Parking fees | Availability |
| --- | --- | --- | --- |
| Quick Airport Parking - Außenparkplatz Hardstand parking | help_outline | help_outline | help_outline |
check_circle Lit up parking lots
check_circle Video surveillance
check_circle Closed parking area
check_circle Eingezäunte Parkplätze
check_circle Legal liability insurance
check_circle Shuttle Service included
check_circle For up to 4 travelers included
check_circle Child safety seat available
check_circle Bulky baggage allowed: Ja
info Maximum waiting time: : ~20 Min.
info Transfer Duration: ~15 min.
info Distance: 9 km
info From 04:00 AM until the last flight
check_circle Restroom
check_circle Jump start
Map and route planner – Safely arrive at your destination
---
Newest Reviews for Quick Airport Parking - Außenparkplatz
format_quote Kann nichts negatives finden was ich schreiben würde, alles Top

Tobias - 16.04.2018
format_quote Hat alles Super geklappt. Habe mich etwas verspätet und der Fahrer war trotz dessen sehr freundlich und zuvorkommend. Habe jetzt zum zweiten mal gebucht und bin mir wiederum sicher das alles gut klap

Tälat - 16.04.2018
format_quote Diesen Parkplatz würde ich jederzeit wieder in Anspruch nehmen und auch weiterempfehlen.

Nicole - 16.04.2018
format_quote freundliches Personal.

Jürgen - 15.04.2018
Gute und preisgünstige Alternative zum Parken direkt am Flughafen

format_quote Wir waren mit der Parkmöglichkeit sehr zufrieden

Hinrich - 12.04.2018
format_quote Gute Parkmöglichkeit, etwas abgelegen

Inga - 12.04.2018
Sehr gute Parkmöglichkeiten

format_quote Immer wieder gerne , alles super gelaufen

Erchan - 10.04.2018
format_quote Buchung super einfach. Kontakt zum Shuttleservice und Busfahrer sehr gut. Brauchten durch witterungsbedingte Schwierigkeiten bei der Anfahrt zum Parkplatz die Hilfe des Busfahrers. Er war sehr hilfsbe

Heinz-Günter - 10.04.2018
sehr gute Parkmöglichkeiten

format_quote Wir waren rund um sehr zufrieden und würden jederzeit wieder neu buchen

Mathias - 08.04.2018
100% Verified reviews - Real guests!
Only guests which have taken advantage of our service can review it. This guarantees that all our reviews come from real customers. After your return, you will receive an invitation to review our parking service.
Gesamtnote
COM_PLADMIN_NOTE_VERY_GOOD
thumb_up
4.4 of 5.0
94 Reviews
Tips by travelers can help you to find the best parking lot Tobias

Rated at 16.04.2018
format_quote Kann nichts negatives finden was ich schreiben würde, alles Top Tälat

Rated at 16.04.2018
format_quote Hat alles Super geklappt. Habe mich etwas verspätet und der Fahrer war trotz dessen sehr freundlich und zuvorkommend. Habe jetzt zum zweiten mal gebucht und bin mir wiederum sicher das alles gut klappen wird. Nicole

Rated at 16.04.2018
format_quote Diesen Parkplatz würde ich jederzeit wieder in Anspruch nehmen und auch weiterempfehlen. Jürgen

Rated at 15.04.2018
format_quote freundliches Personal. Hinrich
"

Gute und preisgünstige Alternative zum Parken direkt am Flughafen

"

Rated at 12.04.2018
format_quote Wir waren mit der Parkmöglichkeit sehr zufrieden Inga

Rated at 12.04.2018
format_quote Gute Parkmöglichkeit, etwas abgelegen Erchan
"

Sehr gute Parkmöglichkeiten

"

Rated at 10.04.2018
format_quote Immer wieder gerne , alles super gelaufen Heinz-Günter

Rated at 10.04.2018
format_quote Buchung super einfach. Kontakt zum Shuttleservice und Busfahrer sehr gut. Brauchten durch witterungsbedingte Schwierigkeiten bei der Anfahrt zum Parkplatz die Hilfe des Busfahrers. Er war sehr hilfsbereit und wartete bis wir da waren. Auch bei der Ankunft und Rückfahrt lief alles reibungslos. Einziges Manco. Da wir erst im Dunkel ankamen fanden wir unser Auto nach einiger Sucherei, weil Beleuchtung auf dem Parkplatz sehr spehrlich oder gar nicht vorhanden war. Ansonsten kann man dort gut parken. Mathias
"

sehr gute Parkmöglichkeiten

"

Rated at 08.04.2018
format_quote Wir waren rund um sehr zufrieden und würden jederzeit wieder neu buchen Sandra

Rated at 08.04.2018
format_quote guter Parkplatz - nicht weit vom Flughafen Steffen
"

Gut angegter Parkplatz mit festen Stellplätzen.

"

Rated at 08.04.2018
format_quote Empfehlenswert Petra
"

Super Service☆ Sehr freundliches Personal☆Top Preis-Leistung ☆Pünktlich und Zuverlässig

"

Rated at 08.04.2018
format_quote Im März 2018 Online gebucht,14 Tage später sind wir geflogen. Buchungsbestätigum kam gleich per Email. War alles wie besprochen! Telefonische Erreichbarkeit jederzeit und unkompliziert! Bin mit 2 Kindern gereist und hatten bei der Rückkehr durch ein Missverständnis meinerseits am Terminal unten statt oben bei Ankunft gewartet. Der Fahrer hat solange telefonisch Kontakt mit mir gehalten und mich zum Treffpunkt geleitet bis wir uns gefunden hatten. Ich war schon leicht nervös,die Kinder unruhig und der Fahrer nahm uns dann lächelnd und freundlich in Empfang! Im Auto beantwortete er dann noch geduldig die Fragen der Kinder. Wir kamen schnell und bester Laune zum Auto. Immer wieder mit QAP!!! Vielen Dank für soviel Service zu einem unschlagbar günstigen Preis!!! Igor
"

Alles super!!! Gerne wieder!!!

"

Rated at 06.04.2018
format_quote Super Werner
"

Sehr gute Parkmöglichkeit

"

Rated at 05.04.2018
format_quote Sehr gut Björn

Rated at 04.04.2018
format_quote Freundliches Personal, professionelle Abwicklung Helmuth

Rated at 04.04.2018
format_quote Rundum ok Angelika

Rated at 01.04.2018
format_quote Sehr gutes Preis / Leistngsverhältnis Albert

Rated at 31.03.2018
format_quote Nicht nochmal Kay
"

Parkplatz vorhanden und etwas improvisiert wg. Anzahl PKWs

"

Rated at 30.03.2018
format_quote Gern wieder! Anja

Rated at 29.03.2018
format_quote Als ich ankam bat mich der Betreiber um einen Stift, mit dem ich dann mein Kennzeichen auf ein abgerissenes Stück Papier schreiben sollte. Dann fragte er, wie er das an den Schlüssel bekommt. Ich schlug tesafilm vor. Der Shuttle war gerade weg, obwohl ich wie vereinbart angerufen hatte. Ich musste über eine halbe Stunde warten, und auch dann habe ich nur den Flieger nicht verpasst, weil ich darauf bestand, loszufahren. Eigentlich sollte auf einen weiteren Gast gewartet werden. Die Rückfahrt war noch schlimmer. Ich rief schon aus dem gelandeten Flieger an, um nicht noch einmal so lange warten zu müssen. Große Überraschung, ich sei zu spät, es gebe jetzt keinen Shuttle mehr, sie müssten mal schauen, was sie machen können. Ich war auf die Minute pünktlich zur angegebenen Zeit gelandet und musste dann eineinviertel Stunde auf den Shuttle warten. Die Autoschlüssel fliegen in einem großen Aktenkoffer durcheinander, und jeder muss sich seinen suchen. Nächstes mal schnappen ich mir den Porsche! Fazit: ich verstehe, dass Kosten optimiert werden müssen, aber unter diesen Bedingungen darf die Leistung meiner Meinung nach nicht angeboten werden. Ich werde jedenfalls lieber 10 € mehr bezahlen Stefan

Rated at 26.09.2017
format_quote Ich würde dort wieder parken Mahmoud

Rated at 07.08.2017
format_quote Very good service and parking 3 weeks of holiday. We came from Denmark and the guys service was top also transfer to and from park to Hamburg airport. Thanks danke. Yanne

Rated at 25.07.2017
format_quote NIE WIEDER. Meim ankunft totales Kaos auf dem parkplatz - viel zu viele autos auf zu wenig platz. Beim abholen war ein Reifen zerschnitten. Halil

Rated at 20.07.2017
format_quote Pur Katastrophe nicht wieder Helga
"

Gute, preiswerte Parkmöglichkeit

"

Rated at 30.06.2017
format_quote Die Parkmöglichkeit und der Shuttletransfer entsprachen voll unseren Erwartungen Steffen

Rated at 25.06.2017
format_quote Hat alles super geklappt Petra

Rated at 18.05.2017
format_quote Sehr kompetenter und zuverlässiger Service Harun
"

Guter schneller Service

"

Rated at 02.05.2017
format_quote Alles bestens Werner

Rated at 16.04.2017
format_quote Super Rune
"

Einfaches parken, guter Service

"

Rated at 15.04.2017
format_quote Gute Jungs! Sehr freundlich und flexibel!