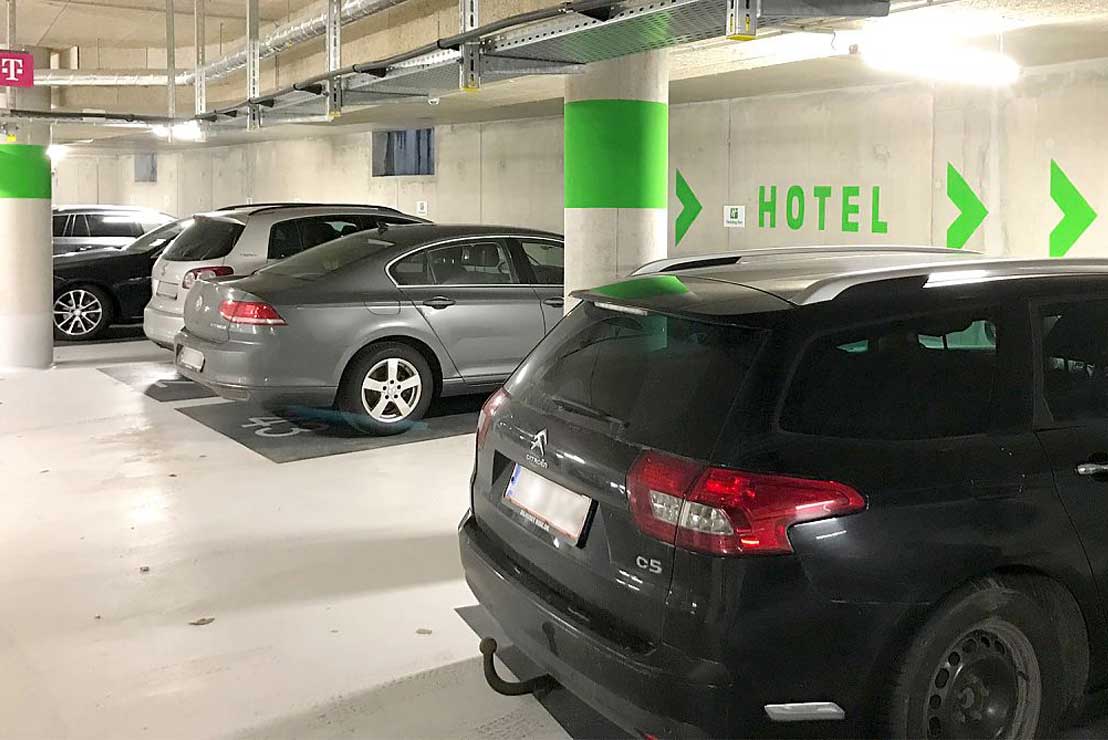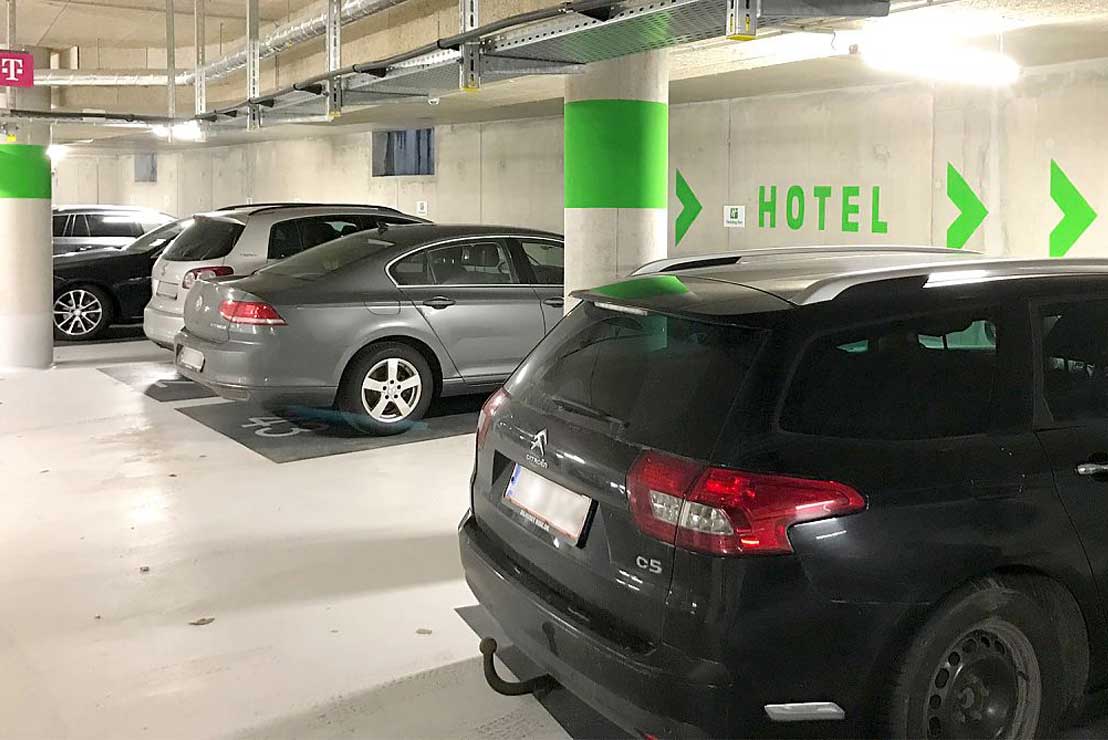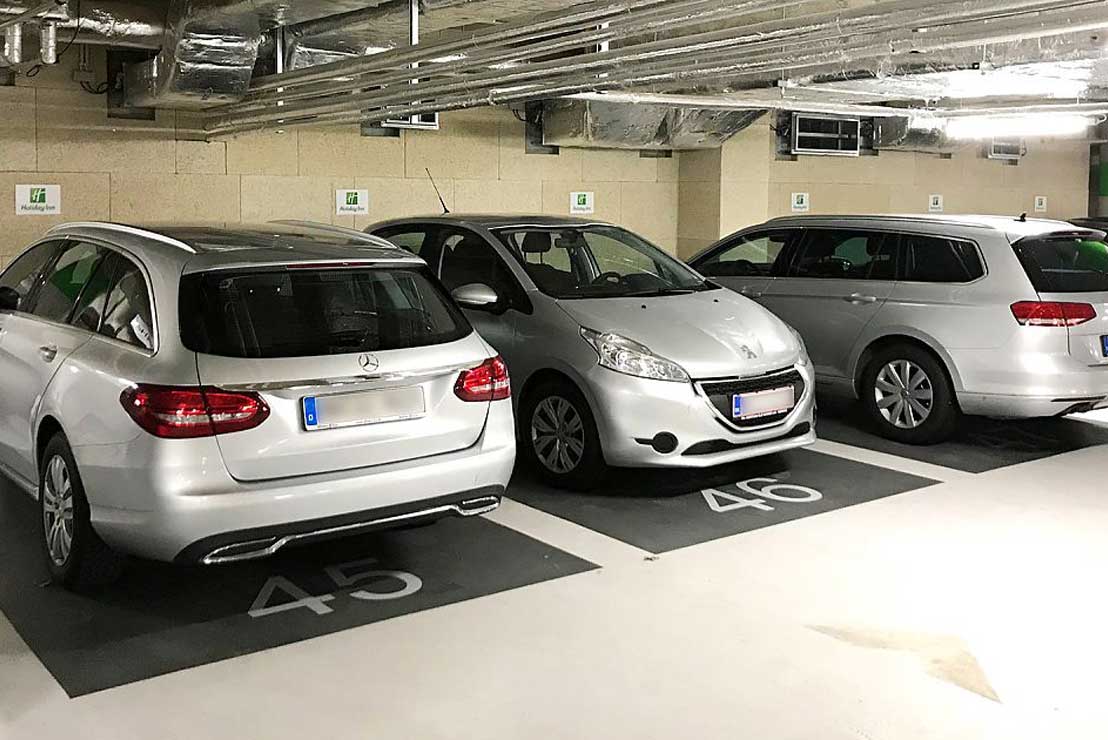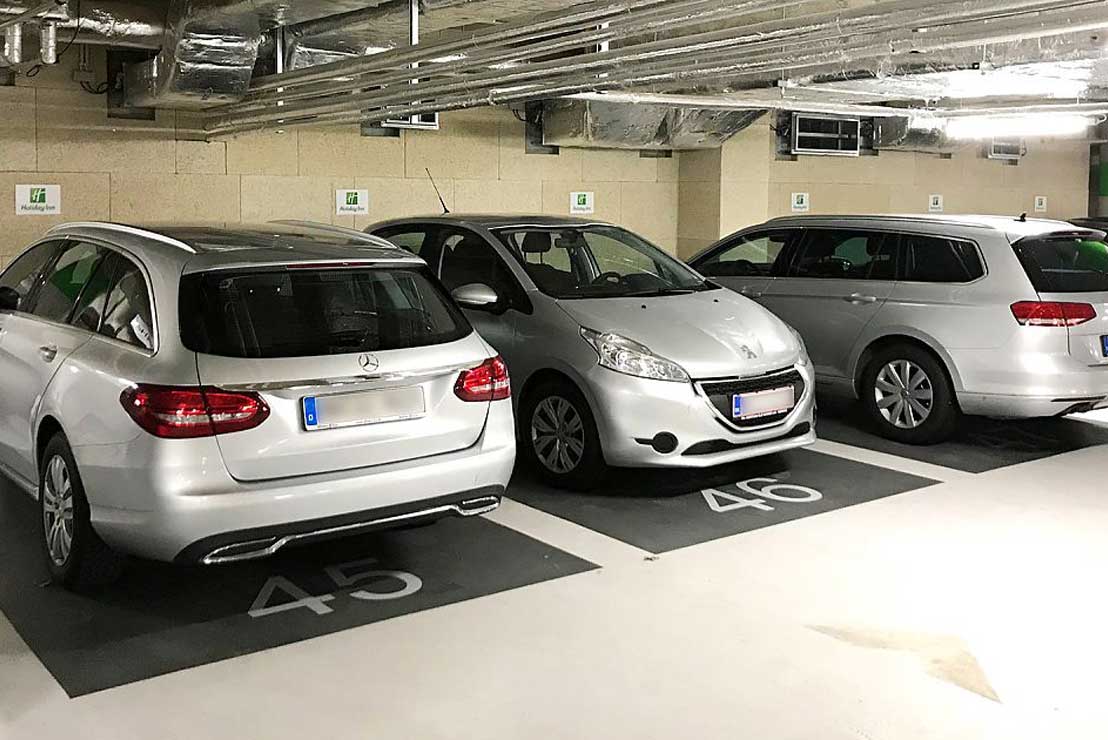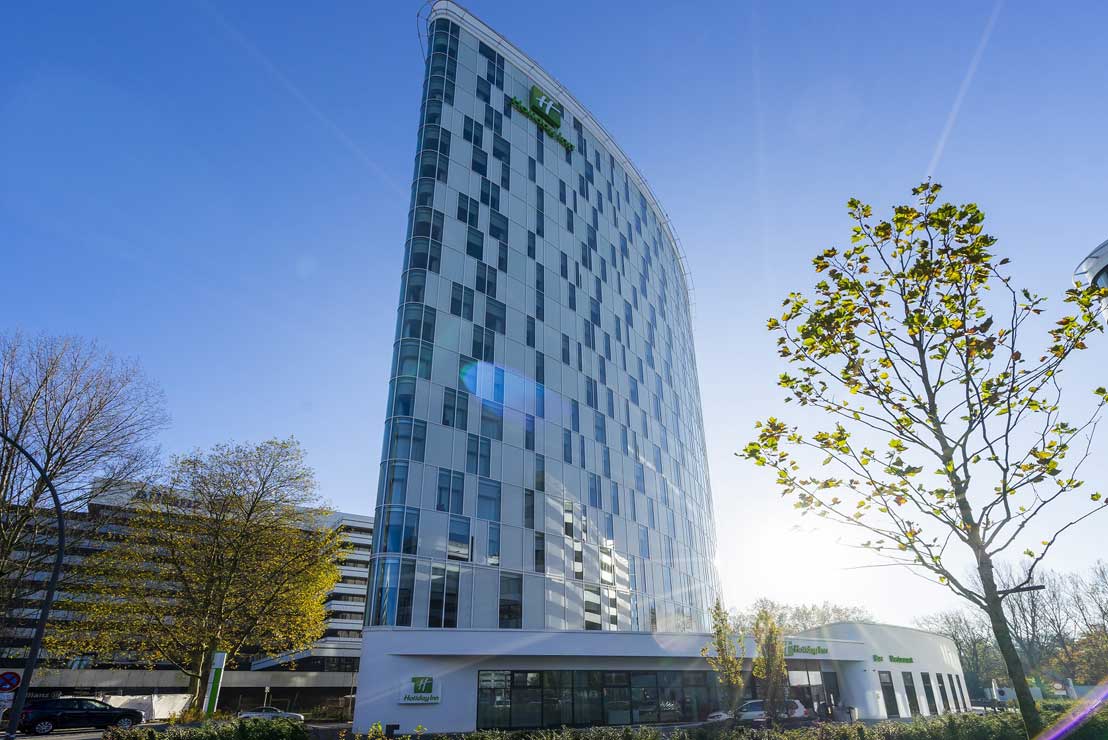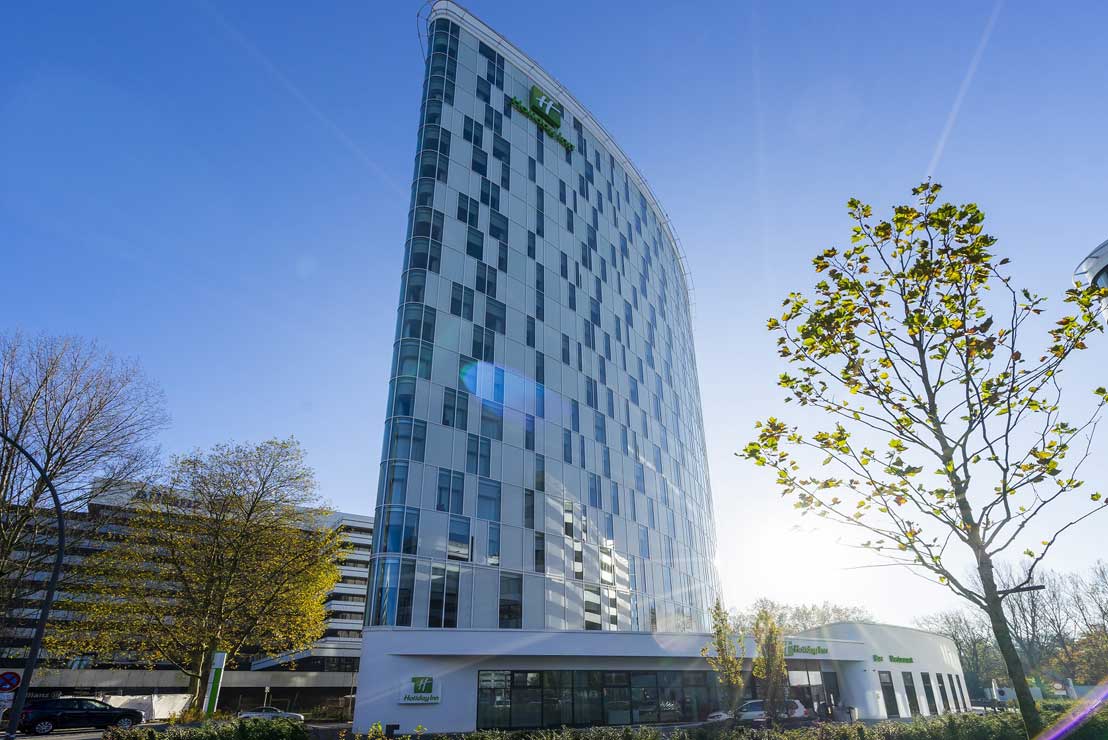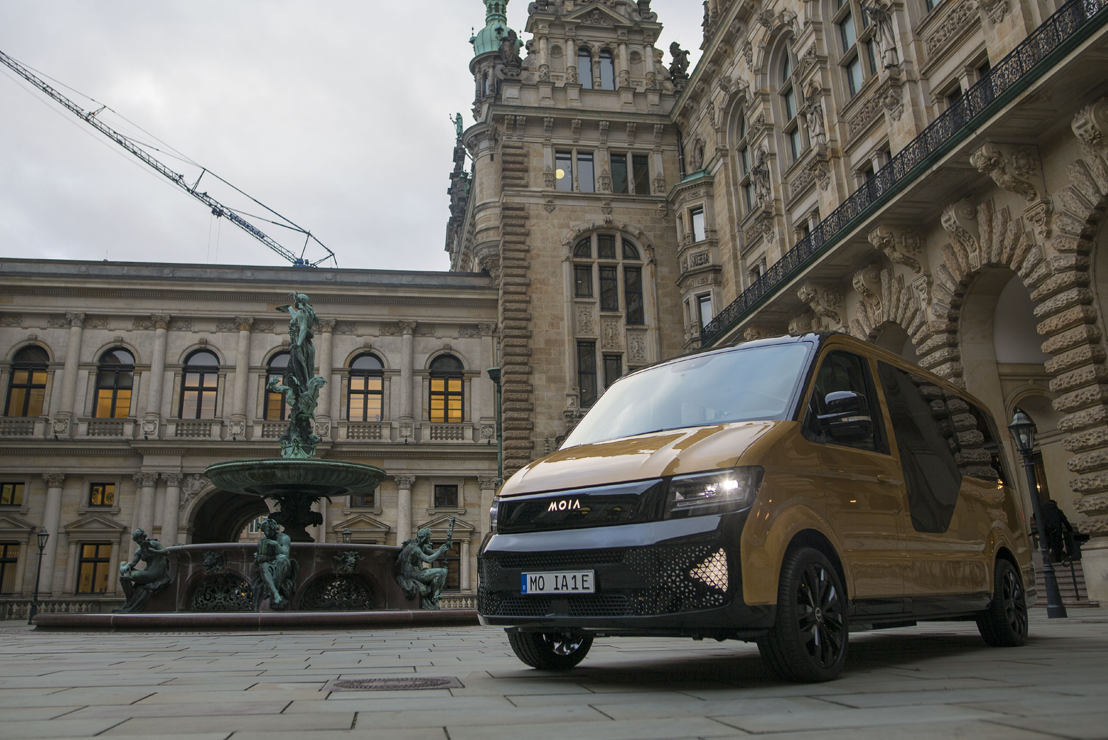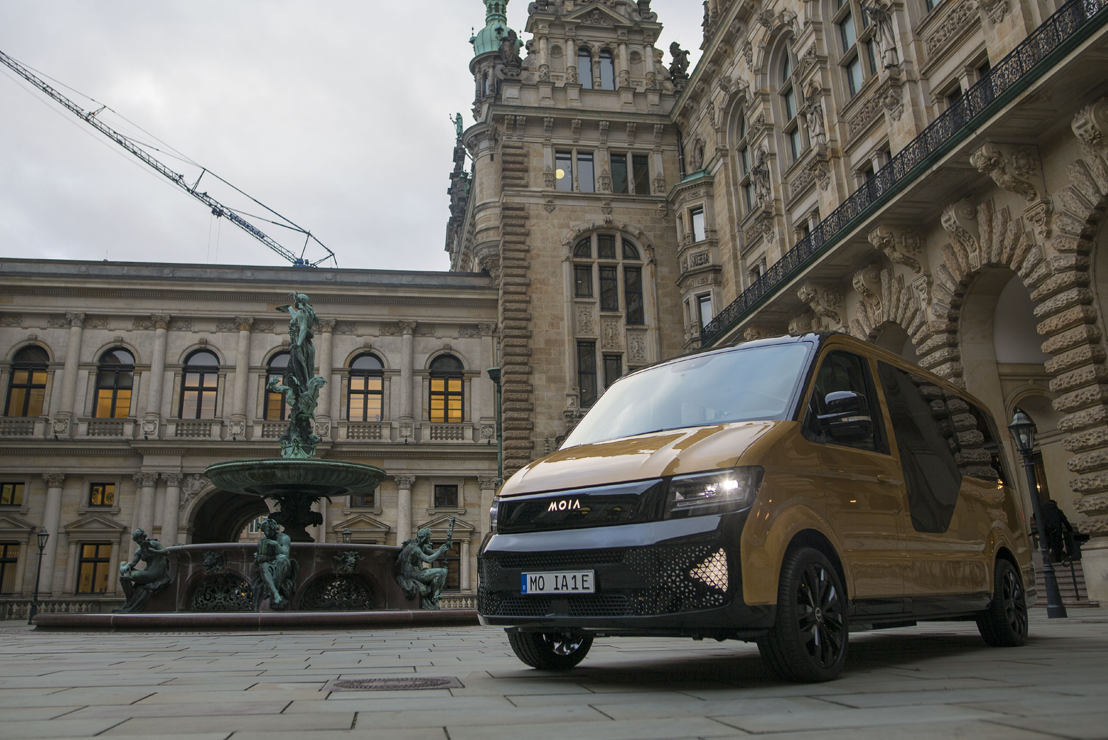 Excellent
thumb_up
4.9

of 5.0
Recommended
people

293

Reviews
Our committment
check

Verified parking lot

check

Real customer reviews

check

Booking confirmation via mail

check

No registration necessary
---
Availability
| Parking lot | Parking duration | Parking fees | Availability |
| --- | --- | --- | --- |
| Holiday Inn Hamburg - City Nord Underground parking | help_outline | help_outline | help_outline |
check_circle Lit up parking lots
check_circle Parking barrier
check_circle 24 hours staffed
check_circle Legal liability insurance
check_circle Shuttle Service included
check_circle For up to 7 travelers included
check_circle Child safety seat available
check_circle Bulky baggage allowed: Ja
info Maximum waiting time: : ~30 Min.
info Transfer Duration: ~10 min.
info Distance: 4.6 km
info From 05:00 AM bis 01:00 Uhr
check_circle Waiting room
check_circle Changing room
check_circle Restroom
Map and route planner – Safely arrive at your destination
---
Newest Reviews for Holiday Inn Hamburg - City Nord
format_quote Entspannt in den Urlaub

Vera - 10.01.2023
format_quote Für uns für Flüge ab Hamburg mittlerweile Standard, diesen Parkplatz zu nutzen. Man steht in einer neuwertigen Tiefgarage mit großen Parkplätzen. Der Autoschlüssel bleibt bei einem selbst. Gewar

Oliver - 10.01.2023
format_quote Sehr nettes und hilfsbereites Personal im Hotel wo der Parkplatz ist.

Bert - 08.01.2023
Sehr gute Parkmöglichkeit

format_quote wahren sehr zufrieden

Hans-Juergen - 04.01.2023
format_quote Sehr empfehlenswert und kostengünstig, so dass wir es jederzeit wieder buchen würden.

John - 03.01.2023
Sehr gute Parkmöglichkeit

format_quote Ich habe das Portal zum ersten Mal genutzt und bin begeistert. Die Suche und Buchung waren unkompliziert , das Parkhaus ist sehr komfortabel zu erreichen, die Rezeption sehr freundlich und kompetent u

Steffen - 03.01.2023
format_quote Wir können uns nur positiv äußern, die Tiefgarage ist sogar komplett beleuchtet. Alles war sehr einfach zu finden. Wir würden jederzeit wieder buchen. Das Preisleistungsverhältnis ist sehr gut.

Marlin - 29.12.2022
Super Service und sehr einfach in der Benutzung

format_quote Es hat alles gepasst. Ich nutze diesen Parkplatz mit Sicherheit mal wieder

Torsten - 21.12.2022
sehr guter und sicherer Parkplatz

format_quote es war alles n allen sehr gut

Jens - 19.12.2022
100% Verified reviews - Real guests!
Only guests which have taken advantage of our service can review it. This guarantees that all our reviews come from real customers. After your return, you will receive an invitation to review our parking service.
Gesamtnote
COM_PLADMIN_NOTE_EXCELLENT
thumb_up
4.9 of 5.0
293 Reviews
Tips by travelers can help you to find the best parking lot Vera
"

Sichere Parkmöglichkeit

"

Rated at 10.01.2023
format_quote Entspannt in den Urlaub Oliver

Rated at 10.01.2023
format_quote Für uns für Flüge ab Hamburg mittlerweile Standard, diesen Parkplatz zu nutzen. Man steht in einer neuwertigen Tiefgarage mit großen Parkplätzen. Der Autoschlüssel bleibt bei einem selbst. Gewartet werden kann in der Hotellobby bei jeglichen Annehmlichkeiten eines Hotels. Der Transfer via Moia ist enthalten und funktioniert problemlos digital und ist sehr flott. Es gibt sicherlich günstigere Angebote aber das Preis-Leistungs-Verhältnis geht in Ordnung. Bert

Rated at 08.01.2023
format_quote Sehr nettes und hilfsbereites Personal im Hotel wo der Parkplatz ist. Hans-Juergen
"

Sehr gute Parkmöglichkeit

"

Rated at 04.01.2023
format_quote wahren sehr zufrieden John

Rated at 03.01.2023
format_quote Sehr empfehlenswert und kostengünstig, so dass wir es jederzeit wieder buchen würden. Steffen
"

Sehr gute Parkmöglichkeit

"

Rated at 03.01.2023
format_quote Ich habe das Portal zum ersten Mal genutzt und bin begeistert. Die Suche und Buchung waren unkompliziert , das Parkhaus ist sehr komfortabel zu erreichen, die Rezeption sehr freundlich und kompetent und der Shuttlebus ist einfach der Hammer. Marlin

Rated at 29.12.2022
format_quote Wir können uns nur positiv äußern, die Tiefgarage ist sogar komplett beleuchtet. Alles war sehr einfach zu finden. Wir würden jederzeit wieder buchen. Das Preisleistungsverhältnis ist sehr gut. Vielen Dank!!! Torsten
"

Super Service und sehr einfach in der Benutzung

"

Rated at 21.12.2022
format_quote Es hat alles gepasst. Ich nutze diesen Parkplatz mit Sicherheit mal wieder Jens
"

sehr guter und sicherer Parkplatz

"

Rated at 19.12.2022
format_quote es war alles n allen sehr gut Harald

Rated at 14.11.2022
format_quote Alles wirklich top. Sandro
"

Super Parkhaus sehr sauber

"

Rated at 31.10.2022
format_quote Immer gerne wieder Thomss

Rated at 21.10.2022
format_quote Würde ich jederzeit wiederholen und kann ich nur empfehlen. Heiko

Rated at 29.08.2022
format_quote Sehr gutes Gesamtpaket - gerne wieder! Harald

Rated at 28.08.2022
format_quote Passt, rundum. Juri
"

Sehr gute Parkmöglichkeiten

"

Rated at 24.08.2022
format_quote Immer wieder,würde ich da parken Marcel

Rated at 22.08.2022
format_quote Das Auto steht bewacht und vor Witterung geschützt in der Tiefgarage, der kostenlose Transfer via MOIA funktioniert bestens und die Wartezeiten waren beide Male gerade mal 10 Minuten. Die Rezeption am Holiday Inn war sehr freundlich und hilfsbereit beim Umgang mit der MOIA App. Jederzeit wieder ?? Britta

Rated at 24.07.2022
format_quote Gute Parkmöglichkeit Sven

Rated at 23.07.2022
format_quote Sehr schön, sehr sauber, bester Service. Besser geht's nicht. Hatte zum dritten Mal diesen Service, zum dritten Mal die gleiche Garage. Toll. Christian

Rated at 15.07.2022
format_quote Für jeden der günstig parken will und sicher und pünktlich zum Flughafen will, die beste Lösung. Uwe
"

Die Parkplätze sind sehr gut markiert und sind auch sehr breit damit ist das Einparken kein Problem

"

Rated at 11.07.2022
format_quote Der Umgang mit der MOIA-App sollte bei der Bestätigung etwas genauer beschrieben werden. Wir haben Probleme beim Rücktransport gehabt und mussten die Kosten für Rückkehr zum Parkplatz selbst bezahlen. Dino
"

Gute und sichere Parkplätze

"

Rated at 07.07.2022
format_quote Mitarbeiter von Hotel sehr nett Stephanie
"

Super Start in den Urlaub

"

Rated at 04.07.2022
format_quote Wir parken hier immer, wenn wir verreisen. Tolle Parkmöglichkeit, toller Shuttle. Klappt immer gut Stefan

Rated at 03.07.2022
format_quote Würde ich sofort wieder buchen! Franziska
"

Perfekte Parkmöglichkeit für Flugreisende

"

Rated at 28.06.2022
format_quote Toll! Volker
"

Einfach, günstig und schnelll

"

Rated at 28.06.2022
format_quote Jederzeit wieder Janusz Antoni
"

Sehr gute Parkplatz mit super Parkmöglichkeiten

"

Rated at 15.05.2022
format_quote Parken sehr gut, Transfer zufrieden Andreas
"

Sehr gute Parkmöglichkeit

"

Rated at 04.05.2022
format_quote Gerne wieder Heinrch
"

Super Parkmöglichkeiten

"

Rated at 20.04.2022
format_quote Gerne wieder Frank
"

Tiefgarage im Hollyday Inn in Hamburg

"

Rated at 19.04.2022
format_quote Würde ich immer wieder machen Birgit

Rated at 07.01.2022
format_quote Auto steht sicher, trocken und geschützt in einer Tiefgarage mit überaus freundlichem und hilfsbereitem Personal