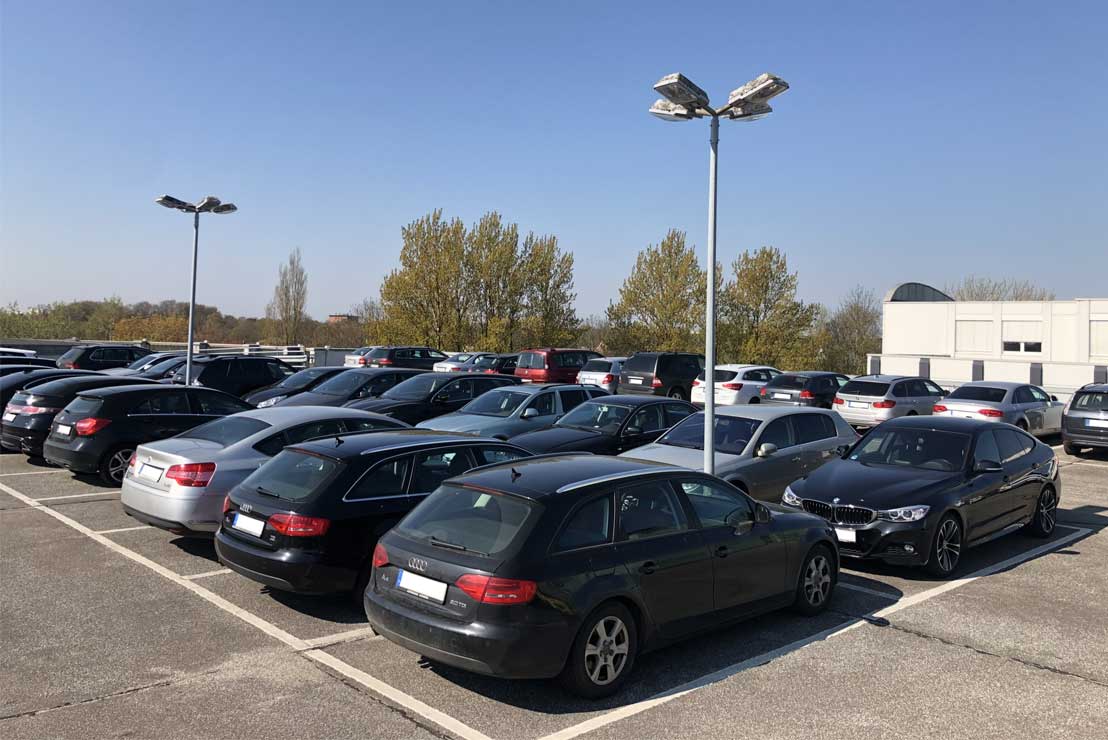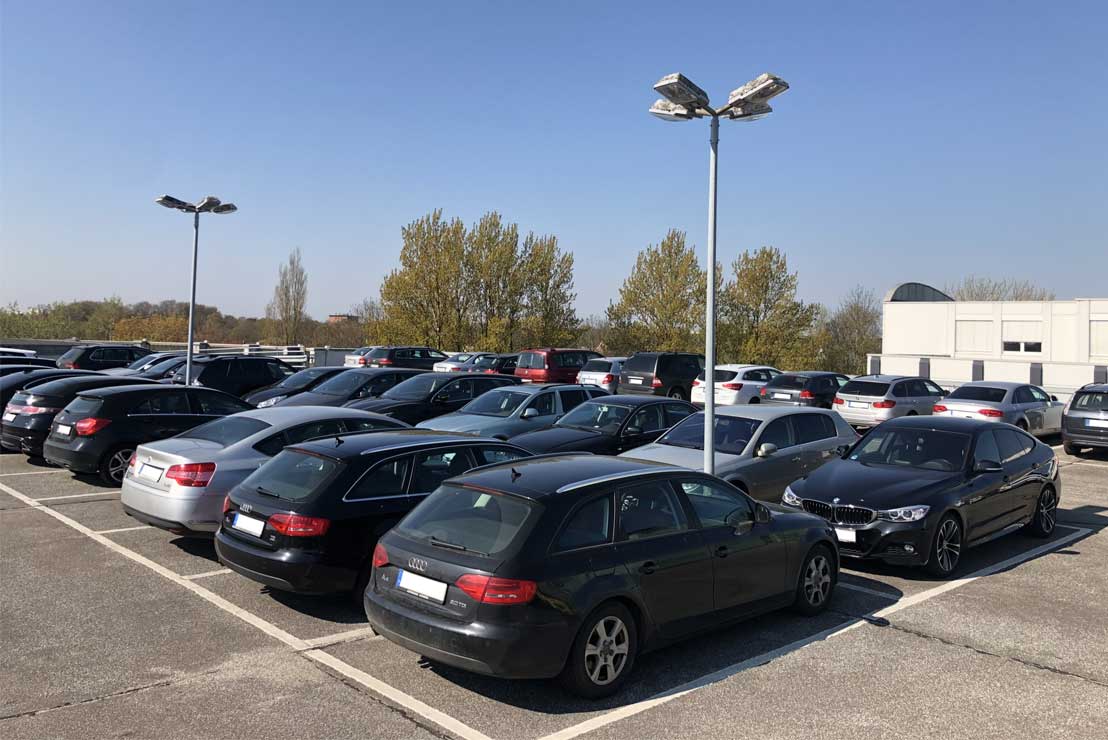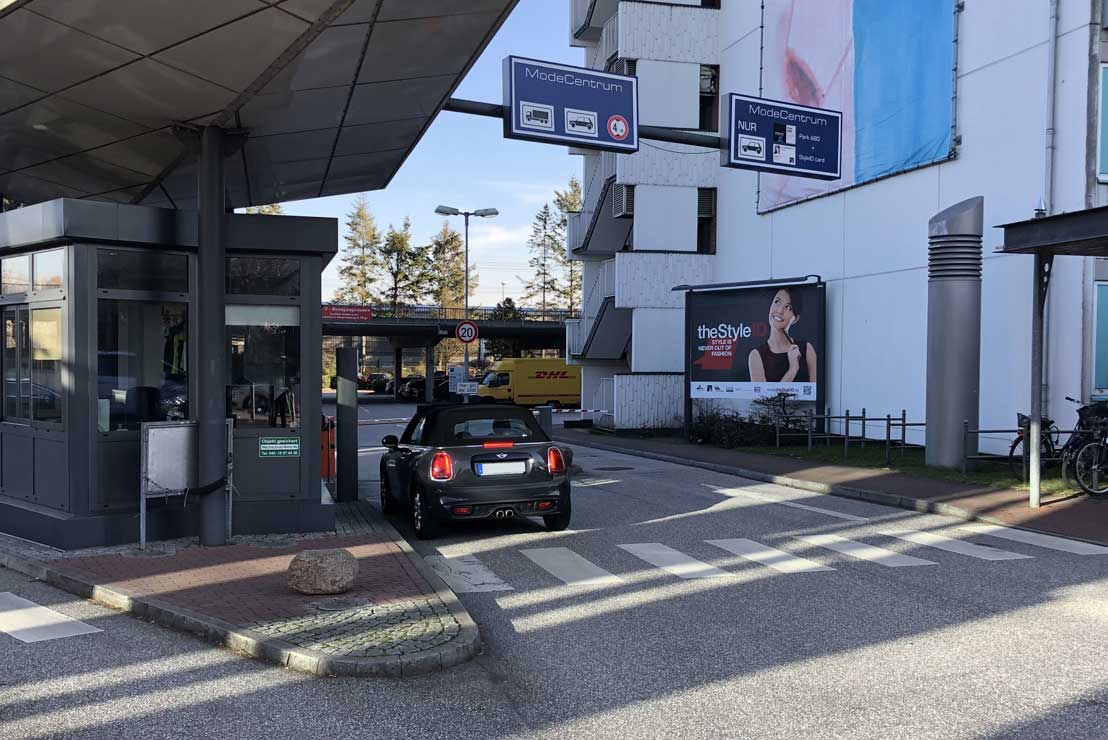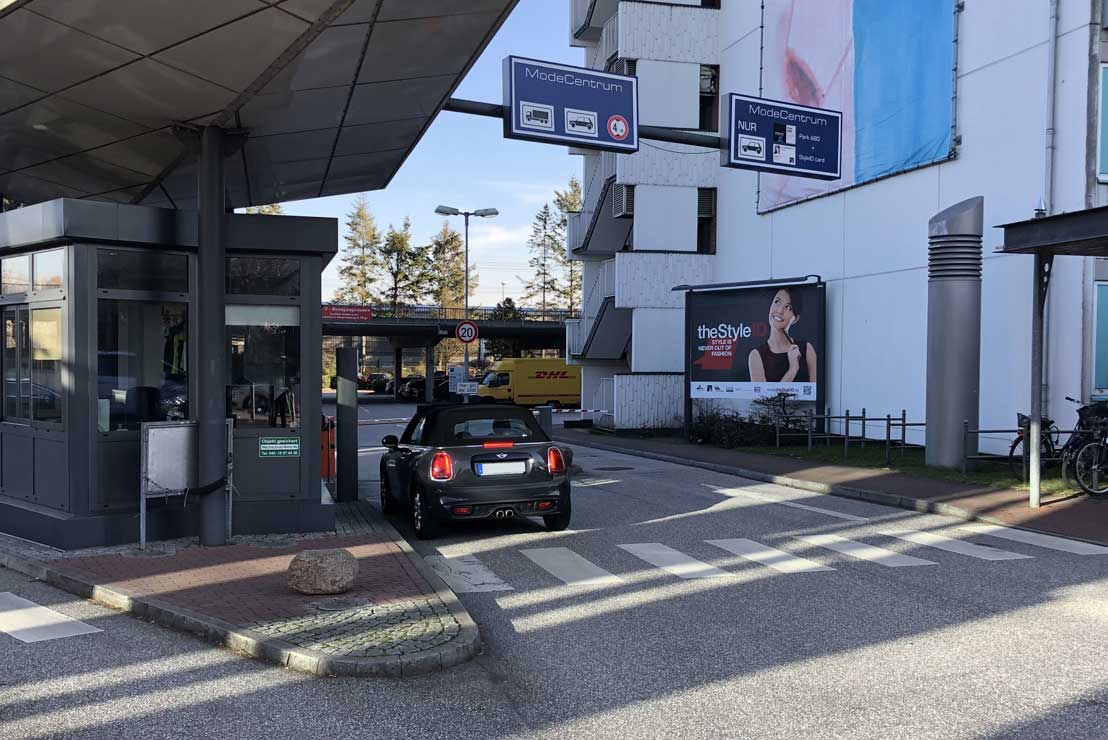 Excellent
thumb_up
4.7

of 5.0
Recommended
people

26

Reviews
Our committment
check

Money-Back Guarantee

check

Verified parking lot

check

Real customer reviews

check

Booking confirmation via mail

check

No registration necessary
---
Availability
| Parking lot | Parking duration | Parking fees | Availability |
| --- | --- | --- | --- |
| HANSA Parking Oberdeck Parking level | help_outline | help_outline | help_outline |
check_circle People monitored
check_circle Lit up parking lots
check_circle Video surveillance
check_circle Parking barrier
check_circle Legal liability insurance
check_circle Shuttle Service included
check_circle For up to 4 travelers included
check_circle Child safety seat available
check_circle Bulky baggage allowed: Ja
info Maximum waiting time: : ~30 Min.
info Transfer Duration: ~10 min.
info Distance: 8 km
info From 03:30 AM until the last flight
check_circle Restroom
check_circle Jump start
Map and route planner – Safely arrive at your destination
---
Newest Reviews for HANSA Parking Oberdeck
format_quote Waren sehr zufrieden, buchen wir auf jeden Fall bei der nächsten Reise wieder ! Weiter so !

Nicole - 14.11.2019
Parkmöglichkeiten perfekt

format_quote Immer wieder!!!

Johann - 26.10.2019
format_quote 2 stunden

Henning - 21.10.2019
Prima und kostengünstige Parkmöglichkeit

format_quote Immer gerne wieder. Werde es auf jeden Fall weiterempfehlen

Marcel - 21.10.2019
format_quote Empfehlenswert!

Alexander - 08.10.2019
format_quote Wir hatten es komfortabler gefunden wenn das Fahrzeug uns wie früher vom Fahrzeug abgeholt und auch zurück gebracht hätte. Der Fahrstuhl geht nur bis zum 5. Stockwerk

Marion - 30.08.2019
Gute parkmöglichkeit. Super Service. Keine Wartezeit.

format_quote Immer wieder gerne.

Arthur - 23.08.2019
format_quote Super Lage, super unkompliziert, nächstes mal wieder

Hannes - 18.08.2019
format_quote Immer gerne wieder

Ulrike - 14.08.2019
100% Verified reviews - Real guests!
Only guests which have taken advantage of our service can review it. This guarantees that all our reviews come from real customers. After your return, you will receive an invitation to review our parking service.
Gesamtnote
COM_PLADMIN_NOTE_EXCELLENT
thumb_up
4.7 of 5.0
26 Reviews
Tips by travelers can help you to find the best parking lot Nicole

Rated at 14.11.2019
format_quote Waren sehr zufrieden, buchen wir auf jeden Fall bei der nächsten Reise wieder ! Weiter so ! Johann
"

Parkmöglichkeiten perfekt

"

Rated at 26.10.2019
format_quote Immer wieder!!! Henning

Rated at 21.10.2019
format_quote 2 stunden Marcel
"

Prima und kostengünstige Parkmöglichkeit

"

Rated at 21.10.2019
format_quote Immer gerne wieder. Werde es auf jeden Fall weiterempfehlen Alexander

Rated at 08.10.2019
format_quote Empfehlenswert! Marion

Rated at 30.08.2019
format_quote Wir hatten es komfortabler gefunden wenn das Fahrzeug uns wie früher vom Fahrzeug abgeholt und auch zurück gebracht hätte. Der Fahrstuhl geht nur bis zum 5. Stockwerk Arthur
"

Gute parkmöglichkeit. Super Service. Keine Wartezeit.

"

Rated at 23.08.2019
format_quote Immer wieder gerne. Hannes

Rated at 18.08.2019
format_quote Super Lage, super unkompliziert, nächstes mal wieder Ulrike

Rated at 14.08.2019
format_quote Immer gerne wieder Frank

Rated at 08.08.2019
format_quote Auf jeden Fall zu Empfehlen Randy
"

Wirklich empfehlenswert

"

Rated at 06.08.2019
format_quote Gerne wieder Ingrid

Rated at 05.08.2019
format_quote Hat alles super geklappt, jederzeit wieder Jacqueline

Rated at 02.08.2019
format_quote Nächsten Urlaub wieder! Martina

Rated at 02.08.2019
format_quote Sehr empfehlenswert Jan-Bernd
"

Sehr gute Parkmöglichkeiten

"

Rated at 01.08.2019
format_quote Einfach, unkompliziert, sehr freundlich Thomas

Rated at 31.07.2019
format_quote Super Ulf
"

Pünktlicher Shuttle-Service, optimale Nähe zum Flughafen, optimale Parkmöglichkeit

"

Rated at 29.07.2019
format_quote Jederzeit wieder Bernd

Rated at 27.07.2019
format_quote Super Mikkel
"

Nice oarking vilde to airport

"

Rated at 24.07.2019
format_quote Quick and easy !!! Tamás
"

Gute Parkplatz, Shuttle ist super, nette Mitarbeiter

"

Rated at 22.07.2019
format_quote ich kann nur empfehlen, super Preis/Leistung Benjamin

Rated at 20.07.2019
format_quote Keine Wartezeiten, freundlicher und hilfsbereiter Fahrer...hier buchen wir wieder! Heike

Rated at 19.07.2019
format_quote Reibungsloser Ablauf, keinerlei Wartezeit beim Shuttle Reinhard
"

Gute Parkmöglichkeit für Flugreise vom Flughafen Hamburg Helmut Schmidt

"

Rated at 17.07.2019
format_quote Buchung problemlos, Parkplatzerreichbarkeit und - qualität gut, Fahrzeugschlüssel bleiben beim Besitzer Empfang sehr gut, Shuttlefahrzeug moderner Kleinbus,Transfer bei flüssigem Verkehr 10 Min. Wiederabholung vom Flughafen sehr gut: Bin sehr zufrieden Wolfgang

Rated at 15.07.2019
format_quote Ein excellenter Service durch freundliches Personal. Karina
"

Gute Parkmöglichkeit in Autobahnnähe

"

Rated at 08.06.2019
format_quote Weiterempfehlend. Preis- , Leistungsverhältnis ist sehr gut. Mariam

Rated at 08.05.2019
format_quote toller & unkomplizierter Service. Sehr freundlich und hilfsbereit. Immer wieder gern parke ich dort. Preis-Leistung = TOP!