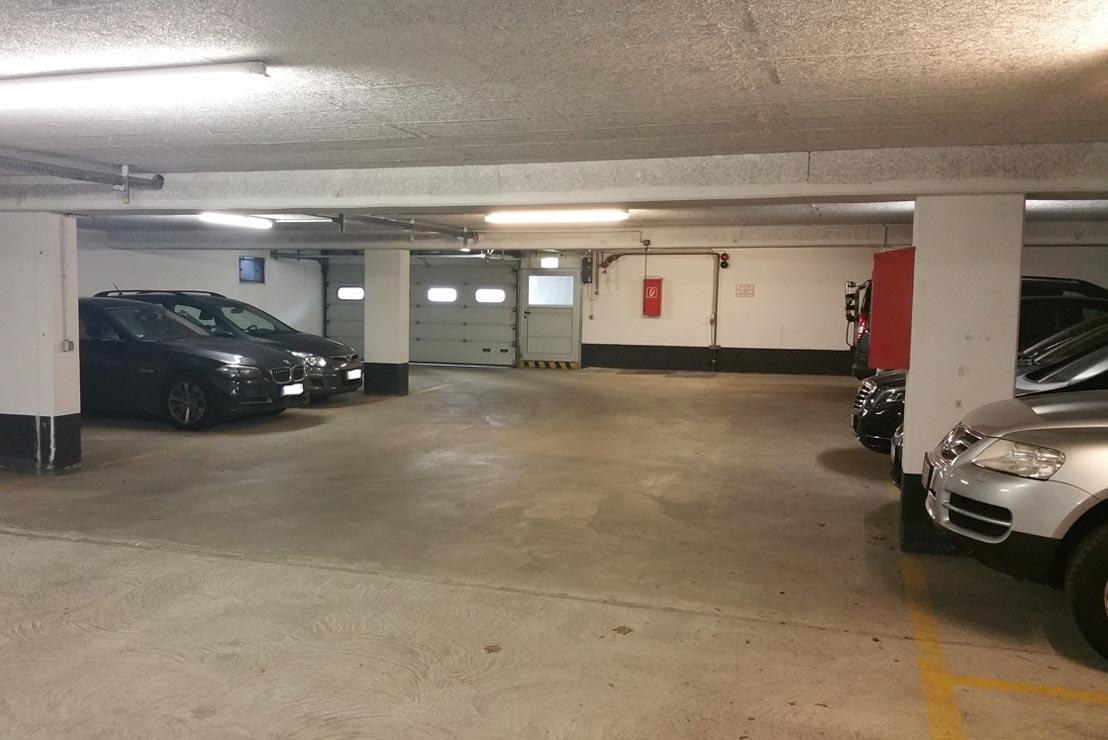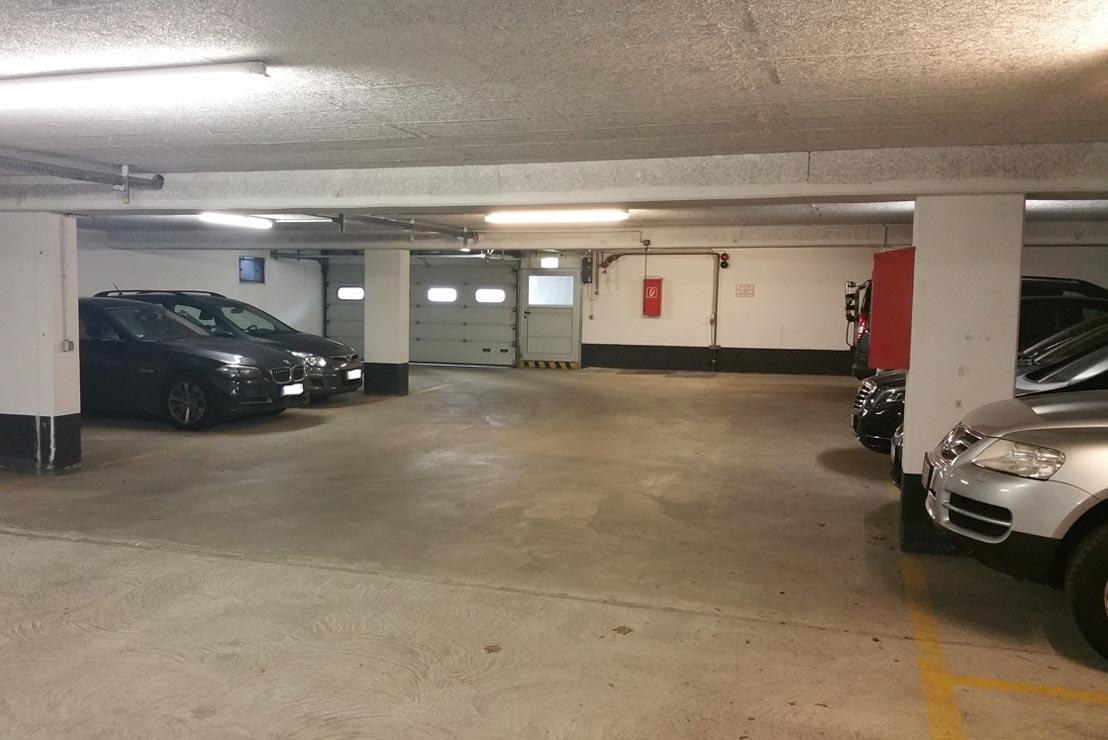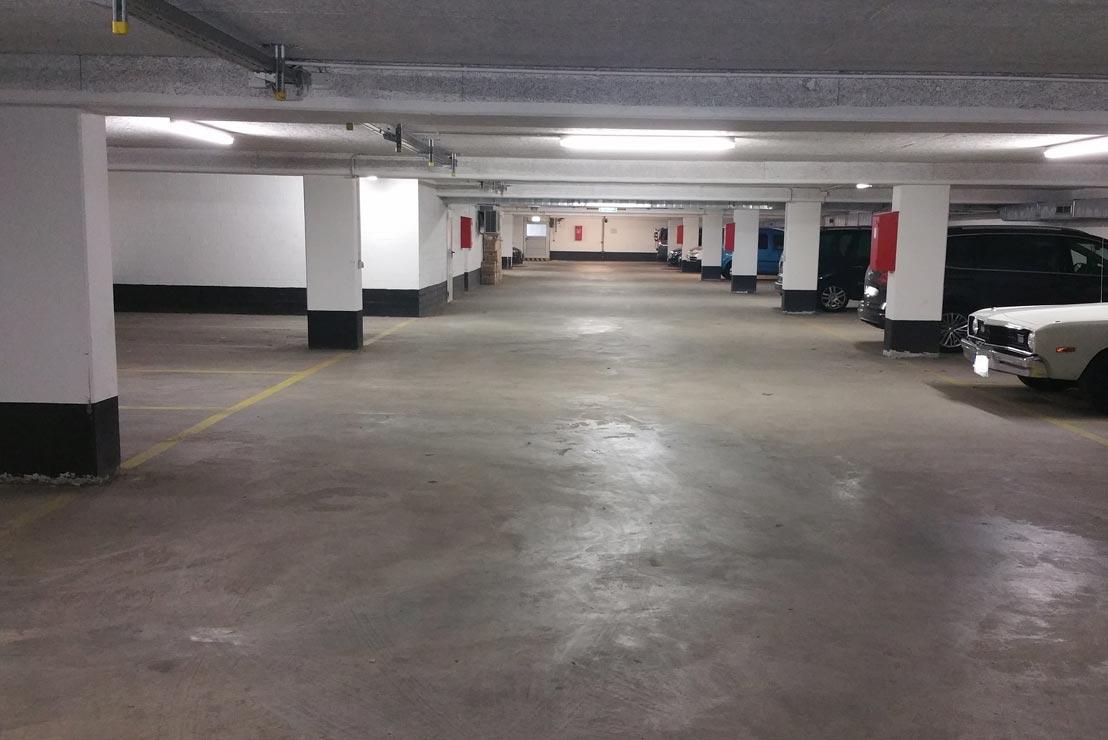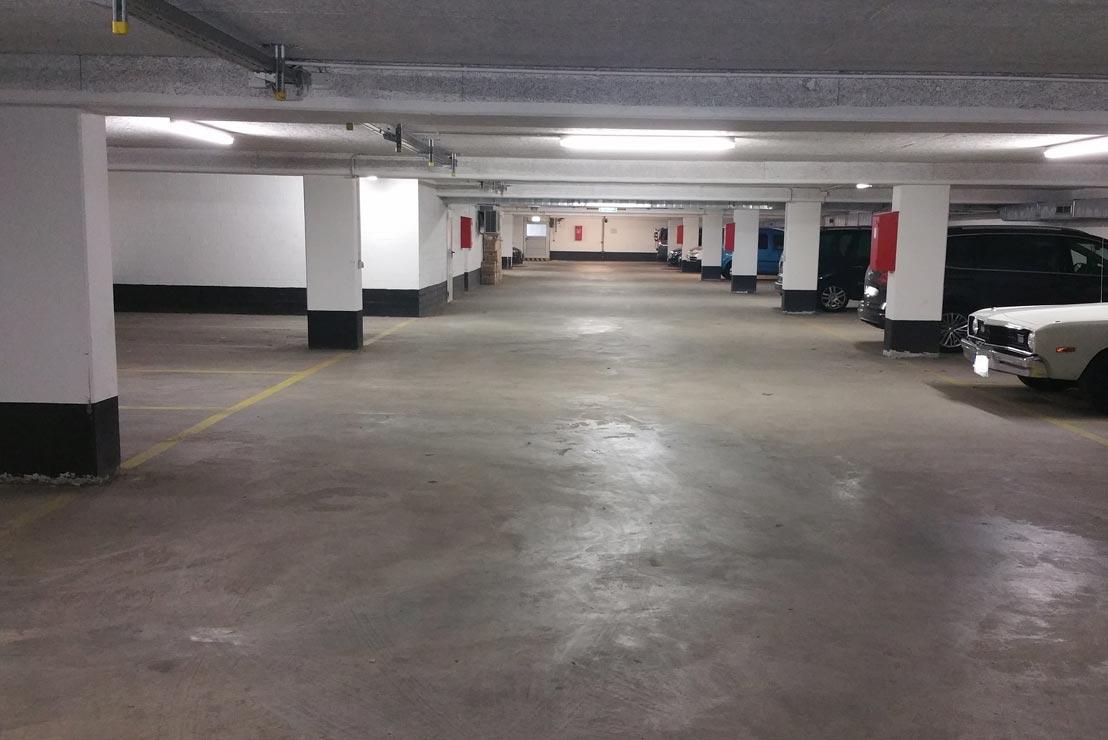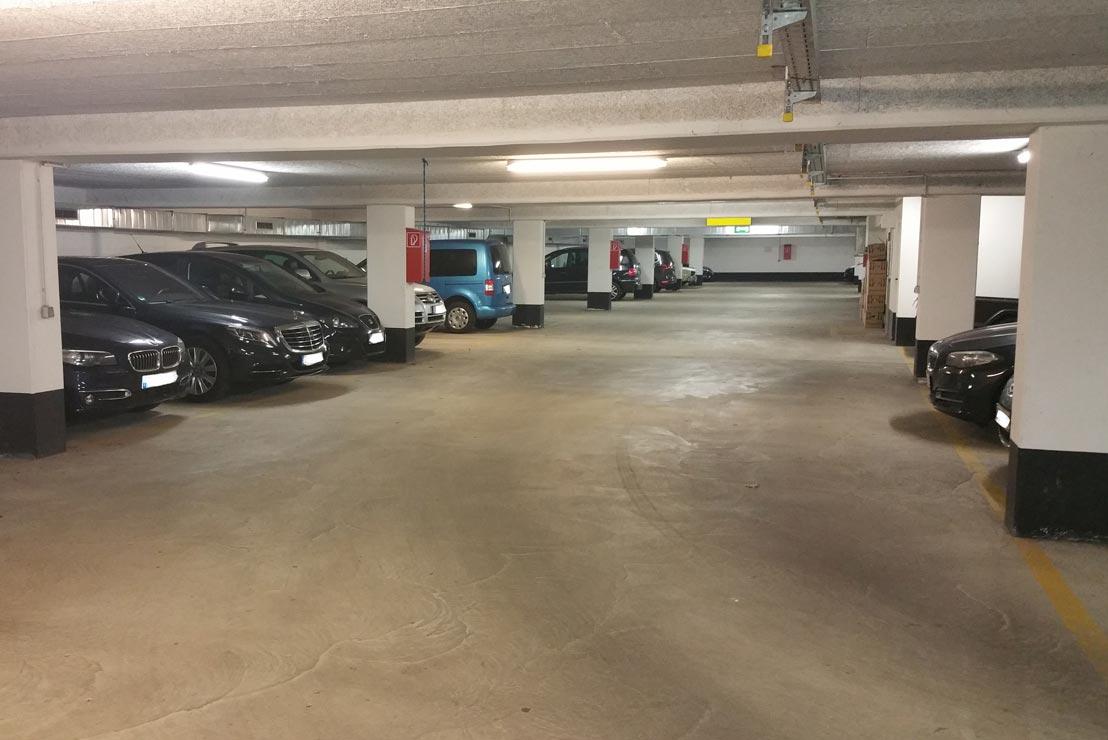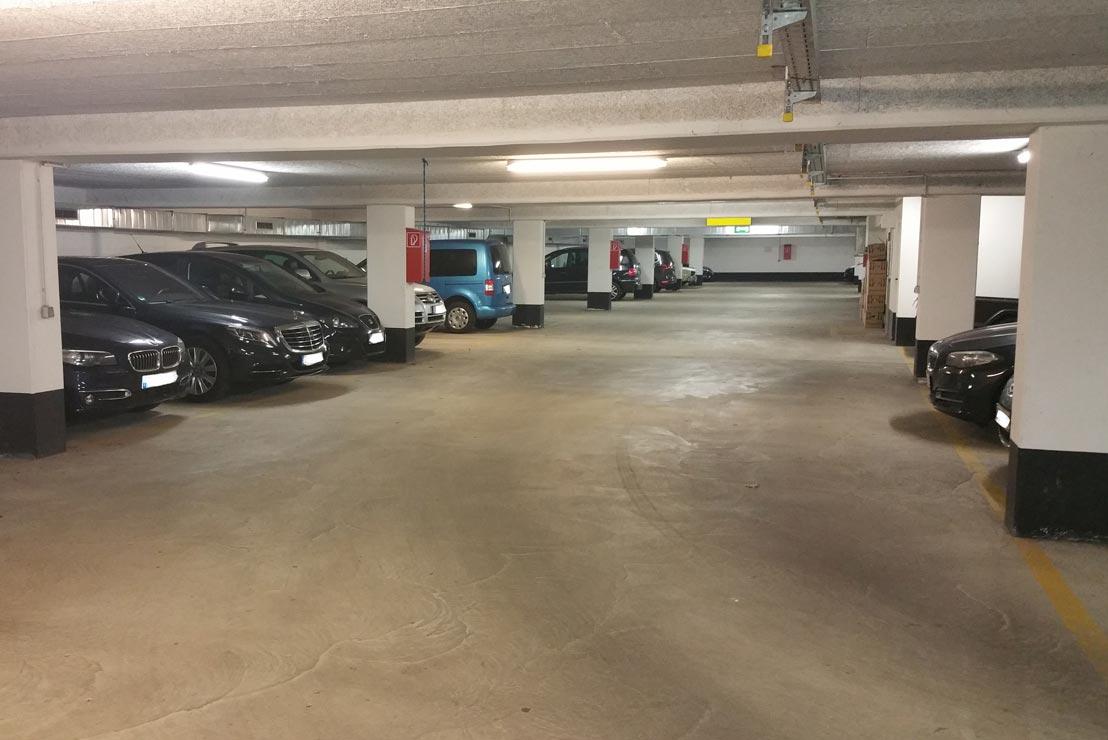 Excellent
thumb_up
4.7

of 5.0
Recommended
people

43

Reviews
Our committment
check

Money-Back Guarantee

check

Verified parking lot

check

Real customer reviews

check

Booking confirmation via mail

check

No registration necessary
---
Availability
| Parking lot | Parking duration | Parking fees | Availability |
| --- | --- | --- | --- |
| APE park&fly Valet Service Tiefgarage Underground parking | help_outline | help_outline | help_outline |
check_circle Lit up parking lots
check_circle Video surveillance
check_circle Parking barrier
check_circle 24 hours staffed
check_circle Closed parking area
check_circle Nicht eingezäunte Parkplätze
check_circle Legal liability insurance
check_circle Valet Service included
check_circle Vehicle handover at the terminal
check_circle Vehicle acceptance at the terminal
check_circle Insured during transfer
check_circle Vehicle protocol
info Maximum waiting time: : ~00 Min.
info Overpass duration: ~02 Min.
info Distance: 6.5 km
info From 04:00 AM until the last flight
Map and route planner – Safely arrive at your destination
---
Newest Reviews for APE park&fly Valet Service Tiefgarage
sehr guter Service in Hamburg

format_quote Von der Reservierung bis zur Fahrzeugübernahme ein super Komplettservice.

Werner - 07.12.2018
format_quote Ich würde den Service immer wieder nutzen.

Waleri - 04.12.2018
format_quote Ich habe bereits öfter den Service gebucht und bisher lediglich einmal ein wenig länger auf das Fahrzeug warten müssen. Sehr guter Service.

Helmut - 06.11.2018
format_quote Jederzeit wieder!

Jürgen - 24.07.2018
format_quote Alles lief sehr unkompliziert und einfach. Wir sind sehr begeistert von dem Ablauf und würden jederzeit wieder einen Parkplatz buchen.

Ramona - 22.07.2018
format_quote 30 min. Wartezeit zur Fahrzeugübergabe definitiv zu lang. Im Übergabeprotokoll würde angekreuzt, dass mein PKW stark verschmutzt, starke Gebrauchsspuren und starke Kratzer aufweist. Das Auto ist ne

Andrea - 21.07.2018
Abgabe des Autos am Terminal

format_quote Einfach super!

Klaus - 20.07.2018
format_quote Super gelaufen

Andreas - 14.07.2018
Guter Valetservice mit ein wenig Wartezeit

format_quote Sehr bequem, daß man direkt vor das Terminal fahren kann um dann das Auto an den Valetservice zu übergeben. Mussten bei der Rückkehr knapp 30 Minuten warten, jedoch kein Beinbruch.

Bodil - 05.07.2018
100% Verified reviews - Real guests!
Only guests which have taken advantage of our service can review it. This guarantees that all our reviews come from real customers. After your return, you will receive an invitation to review our parking service.
Gesamtnote
COM_PLADMIN_NOTE_EXCELLENT
thumb_up
4.7 of 5.0
43 Reviews
Tips by travelers can help you to find the best parking lot Werner
"

sehr guter Service in Hamburg

"

Rated at 07.12.2018
format_quote Von der Reservierung bis zur Fahrzeugübernahme ein super Komplettservice. Waleri

Rated at 04.12.2018
format_quote Ich würde den Service immer wieder nutzen. Helmut

Rated at 06.11.2018
format_quote Ich habe bereits öfter den Service gebucht und bisher lediglich einmal ein wenig länger auf das Fahrzeug warten müssen. Sehr guter Service. Jürgen

Rated at 24.07.2018
format_quote Jederzeit wieder! Ramona

Rated at 22.07.2018
format_quote Alles lief sehr unkompliziert und einfach. Wir sind sehr begeistert von dem Ablauf und würden jederzeit wieder einen Parkplatz buchen. Andrea

Rated at 21.07.2018
format_quote 30 min. Wartezeit zur Fahrzeugübergabe definitiv zu lang. Im Übergabeprotokoll würde angekreuzt, dass mein PKW stark verschmutzt, starke Gebrauchsspuren und starke Kratzer aufweist. Das Auto ist neu und in einem tadellosen Zustand gewesen. Auf Nachfragen sagte der Carkeeper, dass dies immer angekreuzt würde, es hiesse, dann sei alles ok. M.E. werden Kreuze nur bei Fakten gesetzt. Im Streitfall hätte ich dann Pech gehabt... Nicht seriös! Klaus
"

Abgabe des Autos am Terminal

"

Rated at 20.07.2018
format_quote Einfach super! Andreas

Rated at 14.07.2018
format_quote Super gelaufen Bodil
"

Guter Valetservice mit ein wenig Wartezeit

"

Rated at 05.07.2018
format_quote Sehr bequem, daß man direkt vor das Terminal fahren kann um dann das Auto an den Valetservice zu übergeben. Mussten bei der Rückkehr knapp 30 Minuten warten, jedoch kein Beinbruch. Anne

Rated at 22.06.2018
format_quote Gern buchen wir den Service wieder Jürgen

Rated at 07.05.2018
format_quote Problemlos Parken Peter

Rated at 22.04.2018
format_quote Besser geht es nicht. Kaare

Rated at 16.04.2018
format_quote Es hat wirklich super funktioniert. Freundliche Mitarbeiter und super schnelle Abholung und Lieferung. Wolfgang
"

Einfaches gutes Parken am Flughafen Hamburg

"

Rated at 30.03.2018
format_quote Hat alles geklappt. Der Übergabefahrer war bei Abgabe und Abholung vor uns da, trotz nur 10 Minuten vorherigem Anruf. Thomas

Rated at 14.03.2018
format_quote Sehr unkompliziert, sowohl Buchung als auch Service. Michael

Rated at 04.03.2018
format_quote Immer wieder gern Udo

Rated at 23.02.2018
format_quote Besser geht die Abwiclung und die Kommunikation nicht...... Gerald

Rated at 23.02.2018
format_quote Perfekt, gerne wieder. Stefan
"

Sehr gute Parkmöglichkeiten

"

Rated at 12.02.2018
format_quote Toller Service, gerne wieder Hans-Jürgen
"

Parken am Hamburger Flughafen

"

Rated at 27.01.2018
format_quote diese Art zu parken ist sehr empfehlenswert, keine Frage Wolfgang

Rated at 12.01.2018
format_quote Das Angebot entsprach im vollen Umfang meinen Erwartungen Ralf
"

Super freundlicher Service

"

Rated at 05.01.2018
format_quote Können wir nur weiter empfehlen!! Georg
"

Sehr guter Park-Service

"

Rated at 01.12.2017
format_quote unproblematisches Prozedere, schnell und effektiv. Klaus Peter

Rated at 21.11.2017
format_quote Hat mir gut gefallen Lutz

Rated at 14.11.2017
format_quote Sehr empfehlenswert Markus
"

Guter, freundlicher Service

"

Rated at 04.11.2017
format_quote Hat alles super geklappt. Bei der nächsten Reise werde ich gerne wieder Buchen. August

Rated at 31.10.2017
format_quote Hat alles reibungslos funktioniert Peter
"

Gute Alternative zu den teureren Parkhäusern am Flughafen

"

Rated at 30.10.2017
format_quote Das 1. mal aber sicher ab jetzt häufiger Uwe

Rated at 23.10.2017
format_quote unkompliziert , sehr zufrieden Wilhelm

Rated at 21.10.2017
format_quote Sehr gute Parkmöglichkeit, Preis/Leistung absolut gut, empfehle ich weiter und werde es beim nächsten Urlaub auch wieder buchen