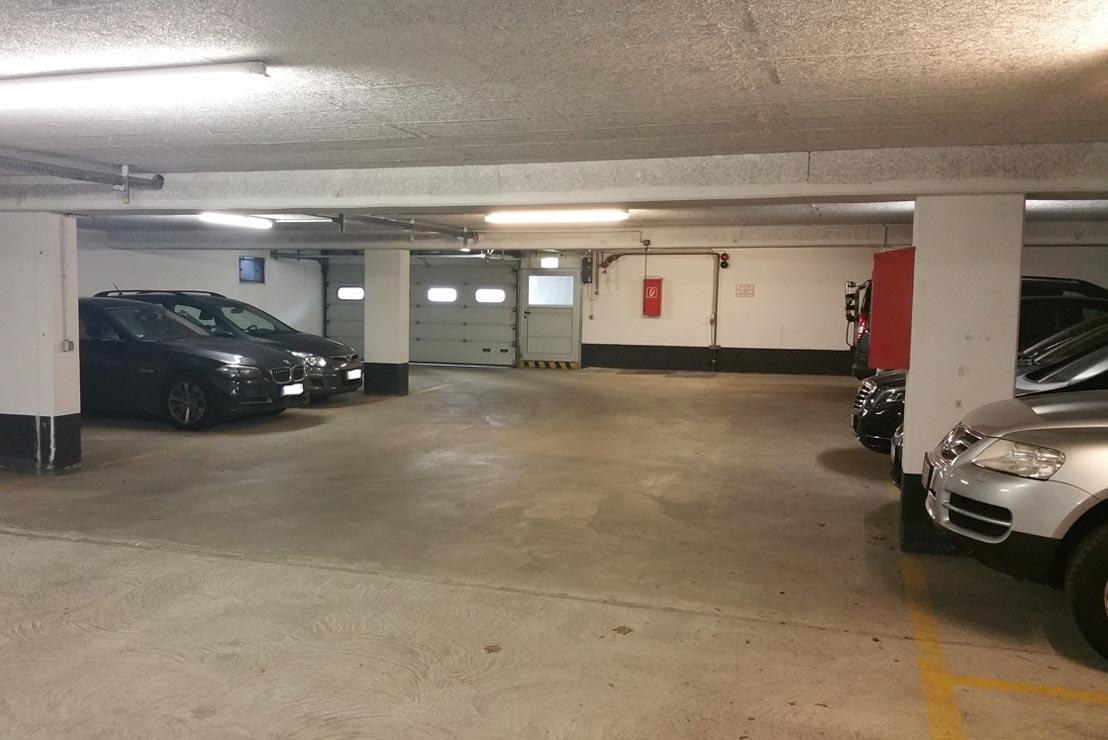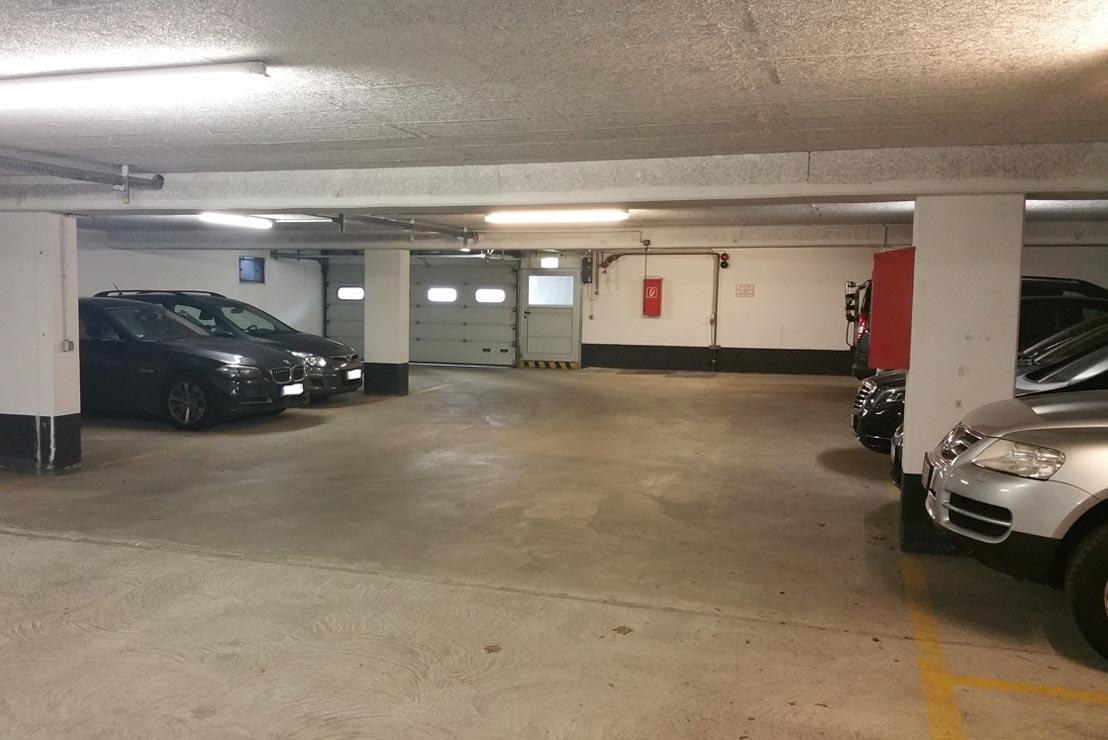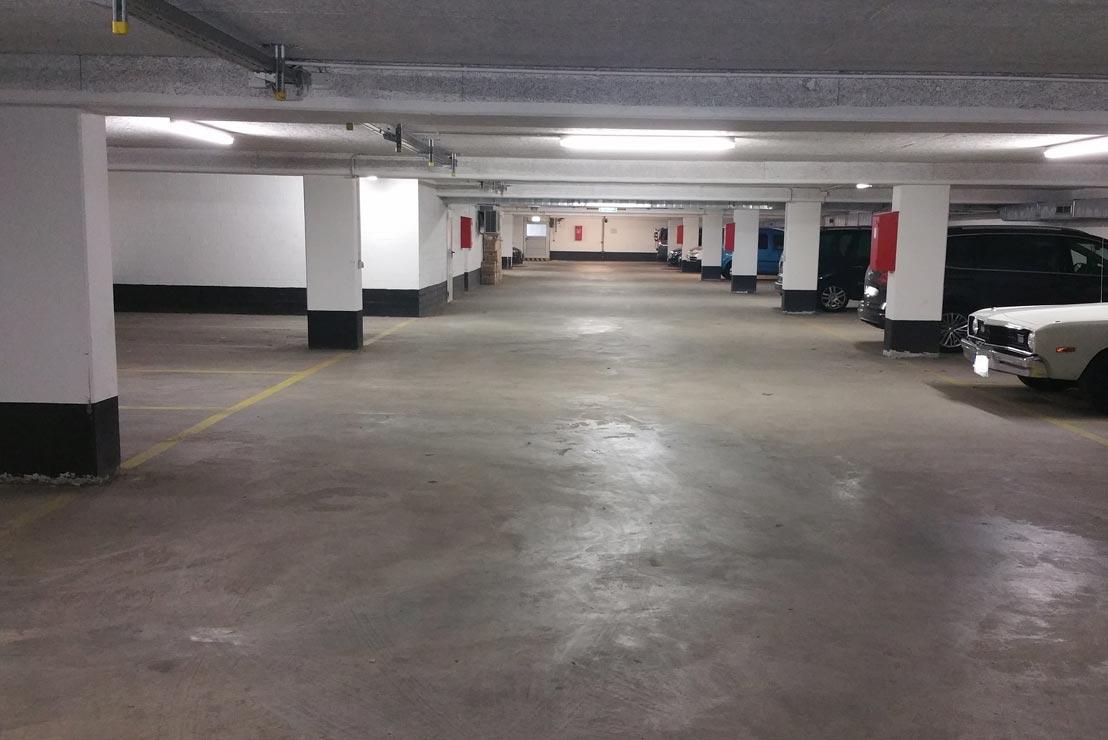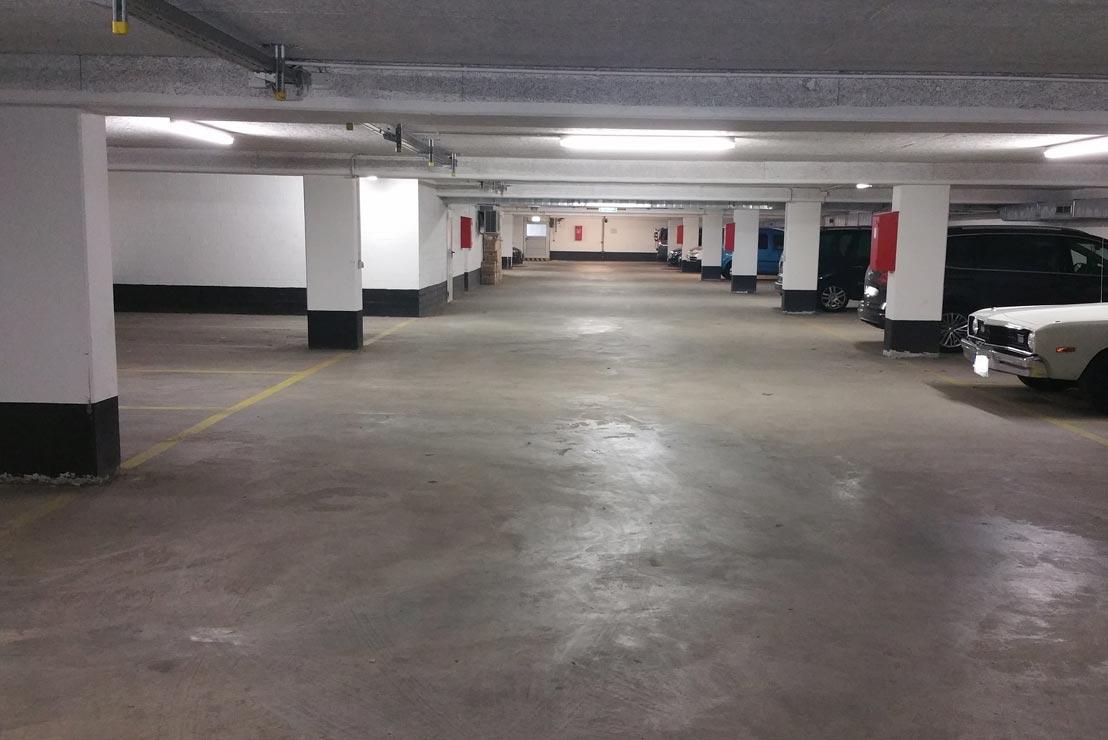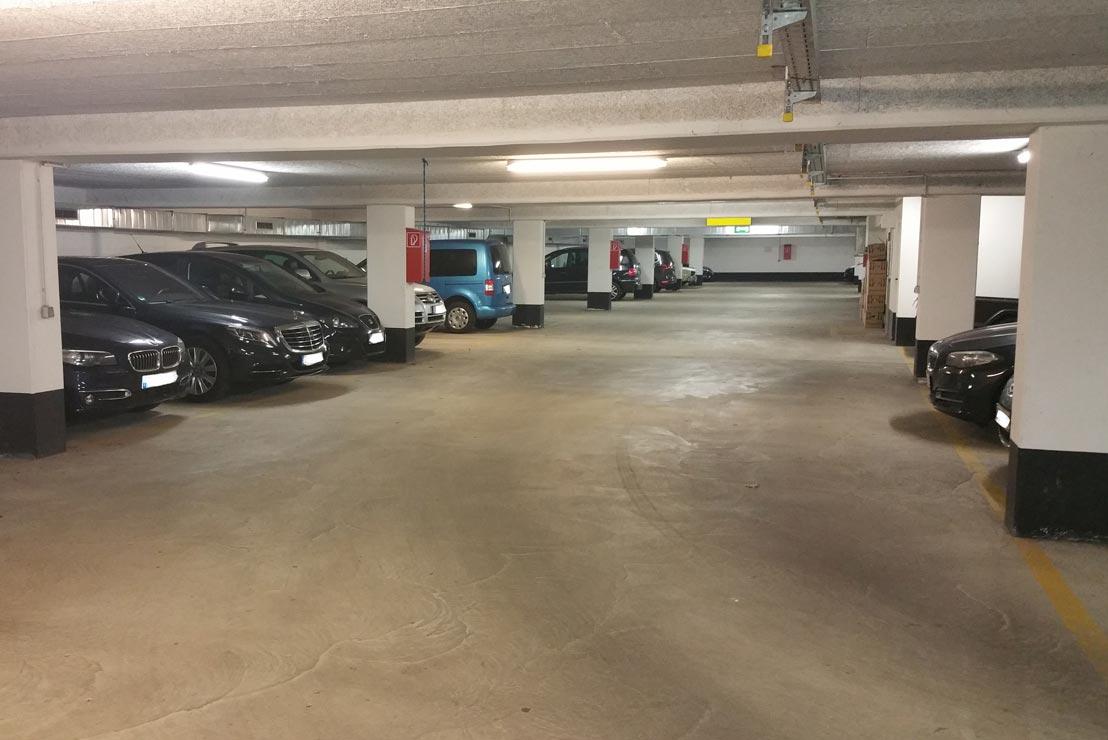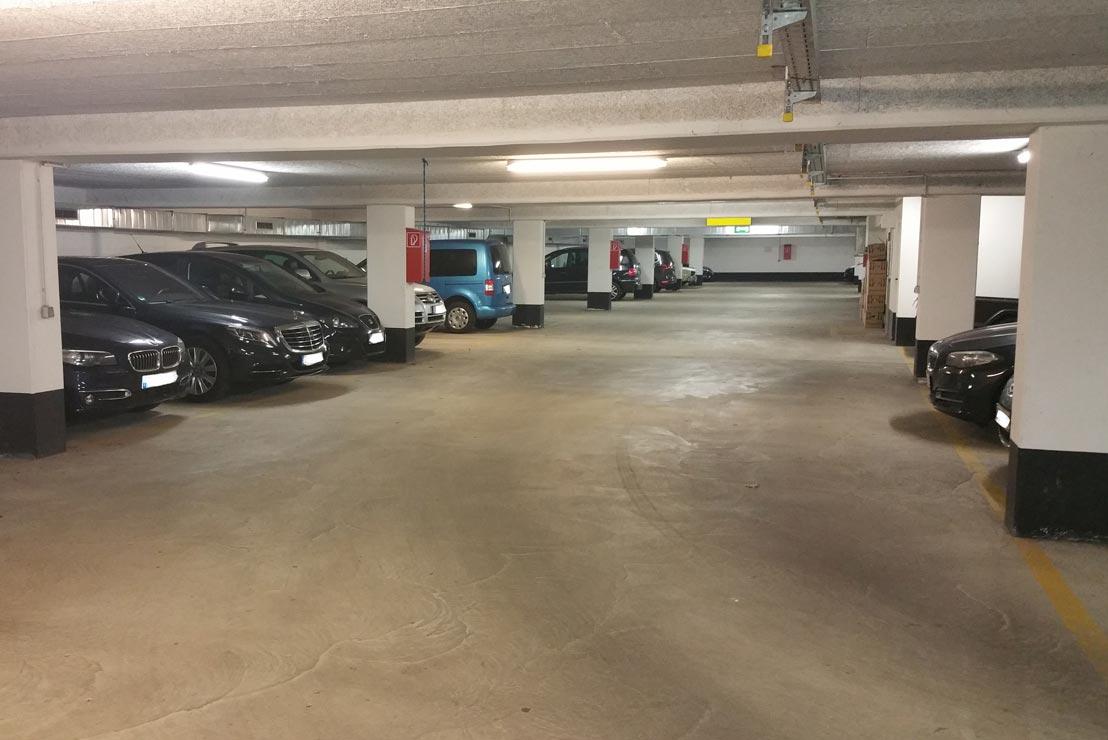 Excellent
thumb_up
4.9

of 5.0
Recommended
people

112

Reviews
Our committment
check

Verified parking lot

check

Real customer reviews

check

Booking confirmation via mail

check

No registration necessary
---
Availability
| Parking lot | Parking duration | Parking fees | Availability |
| --- | --- | --- | --- |
| APE park&fly Valet Service Tiefgarage Underground parking | help_outline | help_outline | help_outline |
check_circle Lit up parking lots
check_circle Video surveillance
check_circle Parking barrier
check_circle 24 hours staffed
check_circle Closed parking area
check_circle Nicht eingezäunte Parkplätze
check_circle Legal liability insurance
check_circle Valet Service included
check_circle Vehicle handover at the terminal
check_circle Vehicle acceptance at the terminal
check_circle Insured during transfer
check_circle Vehicle protocol
info Maximum waiting time: : ~00 Min.
info Overpass duration: ~02 Min.
info Distance: 6.5 km
info From 04:00 AM until the last flight
Map and route planner – Safely arrive at your destination
---
Newest Reviews for APE park&fly Valet Service Tiefgarage
Sehr gute Möglichkeit, um das Auto am Flughafen zu parken.

format_quote Super, Auto am Terminal abgeben und wieder in Empfang nehmen. Da macht parken Spaß.

Wolf-Dietmar - 31.10.2020
format_quote Der Service ist sehr bequem, hat super geklappt und würden wir jederzeit wieder in Anspruch nehmen

Malte - 17.09.2020
verläßlich, freundlich und gut

format_quote Sehr zu empfehlen. Ich werde den Service wieder nutzen.

Andreas - 23.02.2020
Valet Service in der Tierfgarage

format_quote Könnte nicht besser gehen, gerne wieder!

Sigrid - 22.02.2020
format_quote Super

Thomas Michael - 12.02.2020
format_quote Wir sind sehr zufrieden und machen das auf jedenfall wieder

Matthias - 13.01.2020
Sehr gute Parkmöglichkeit

format_quote Sehr freundlicher Mitarbeiter. Werde bei Bedarf wieder buchen.

Dieter - 30.12.2019
format_quote Reibungsloser Ablauf, sehr sehr nette Mitarbeiter, absolut stressfreies Reisen

Annika - 17.12.2019
format_quote Würde dies immer wieder buchen

Frank - 02.11.2019
100% Verified reviews - Real guests!
Only guests which have taken advantage of our service can review it. This guarantees that all our reviews come from real customers. After your return, you will receive an invitation to review our parking service.
Gesamtnote
COM_PLADMIN_NOTE_EXCELLENT
thumb_up
4.9 of 5.0
112 Reviews
Tips by travelers can help you to find the best parking lot Wolf-Dietmar
"

Sehr gute Möglichkeit, um das Auto am Flughafen zu parken.

"

Rated at 31.10.2020
format_quote Super, Auto am Terminal abgeben und wieder in Empfang nehmen. Da macht parken Spaß. Malte

Rated at 17.09.2020
format_quote Der Service ist sehr bequem, hat super geklappt und würden wir jederzeit wieder in Anspruch nehmen Andreas
"

verläßlich, freundlich und gut

"

Rated at 23.02.2020
format_quote Sehr zu empfehlen. Ich werde den Service wieder nutzen. Sigrid
"

Valet Service in der Tierfgarage

"

Rated at 22.02.2020
format_quote Könnte nicht besser gehen, gerne wieder! Thomas Michael

Rated at 12.02.2020
format_quote Super Matthias

Rated at 13.01.2020
format_quote Wir sind sehr zufrieden und machen das auf jedenfall wieder Dieter
"

Sehr gute Parkmöglichkeit

"

Rated at 30.12.2019
format_quote Sehr freundlicher Mitarbeiter. Werde bei Bedarf wieder buchen. Annika

Rated at 17.12.2019
format_quote Reibungsloser Ablauf, sehr sehr nette Mitarbeiter, absolut stressfreies Reisen Frank

Rated at 02.11.2019
format_quote Würde dies immer wieder buchen Eberhard
"

Hat Alles hervorragend geklappt

"

Rated at 01.11.2019
format_quote gerne wieder Kai

Rated at 19.10.2019
format_quote Immer wieder gerne! War super unkompliziert Gitta

Rated at 15.10.2019
format_quote Werde ich weiter empfehlen, hat alles super geklappt. Sehr zufrieden Rainer

Rated at 14.10.2019
format_quote Alles war sehr gut Simone
"

Sehr gute parkmöglichkeit

"

Rated at 04.10.2019
format_quote Guntram
"

Tolle Möglichkeit das Auto stressfrei zu parken

"

Rated at 06.09.2019
format_quote Tolle Parkmöglichkeit Klaus

Rated at 21.08.2019
format_quote Sehr zu empfehlen, seriös und zuverlässig! Thomas
"

Zuverlässiger Partner !!!

"

Rated at 27.06.2019
format_quote Auf jedem Fall zu empfehlen. Gerne wieder! Karl-Heinz

Rated at 15.06.2019
format_quote Entsprach alles meinen Erwartungen! Mariusz

Rated at 05.05.2019
format_quote Mitarbeiter verspätet gekommen, hat den Übergabeprotokoll vergessen und müsste wieder zurückfahren (Zeitverlust), was mir aber total ärgert ist die Tatsache, das der Wagen schmutzig zurück kam (2-wöchiger Schmutz der Scheiben und der Autooberfläche obwohl ich den Wagen den Tag davor gewaschen habe) obwohl ich die Tiefgarage bestellt und bezahlt habe. Meiner Meinung nach ist das Auto nicht in der Tiefgarage abgestellt worden, was ich falsch und sehr schlecht finde. Ich werde den Parkplatz nicht wieder buchen, garantiert. Hartmut

Rated at 04.05.2019
format_quote Immer wieder gerne. Wolfhard
"

1. Erfahrung Valet Service

"

Rated at 28.04.2019
format_quote Super Service. Wir sind sehr zufrieden Jens

Rated at 22.04.2019
format_quote Sehr guter Service ohne Wartezeit Johann

Rated at 11.04.2019
format_quote Tadellos Sigrid

Rated at 11.04.2019
format_quote Alles super gelaufen, gerne wieder Günther
"

Gute Parkmöglichkeit & Service

"

Rated at 10.04.2019
format_quote Guter Service, reibungslose Abwicklung Wilfried

Rated at 16.03.2019
format_quote Gerne immer wieder Christel

Rated at 02.03.2019
format_quote würde das Auto wieder bei Ihnen parken. Uwe
"

perfekter Valet Service

"

Rated at 26.02.2019
format_quote beim nächsten mal wieder Frank
"

Pünktlich , Freundlich , Gut

"

Rated at 26.02.2019
format_quote Würde es immer wieder in Anspruch nehmen selbst eine Verspätung wird bemerkt Dieter
"

Gute Parkmöglichkeiten, guter Service

"

Rated at 25.02.2019
format_quote Hat alles wunderbar geklappt