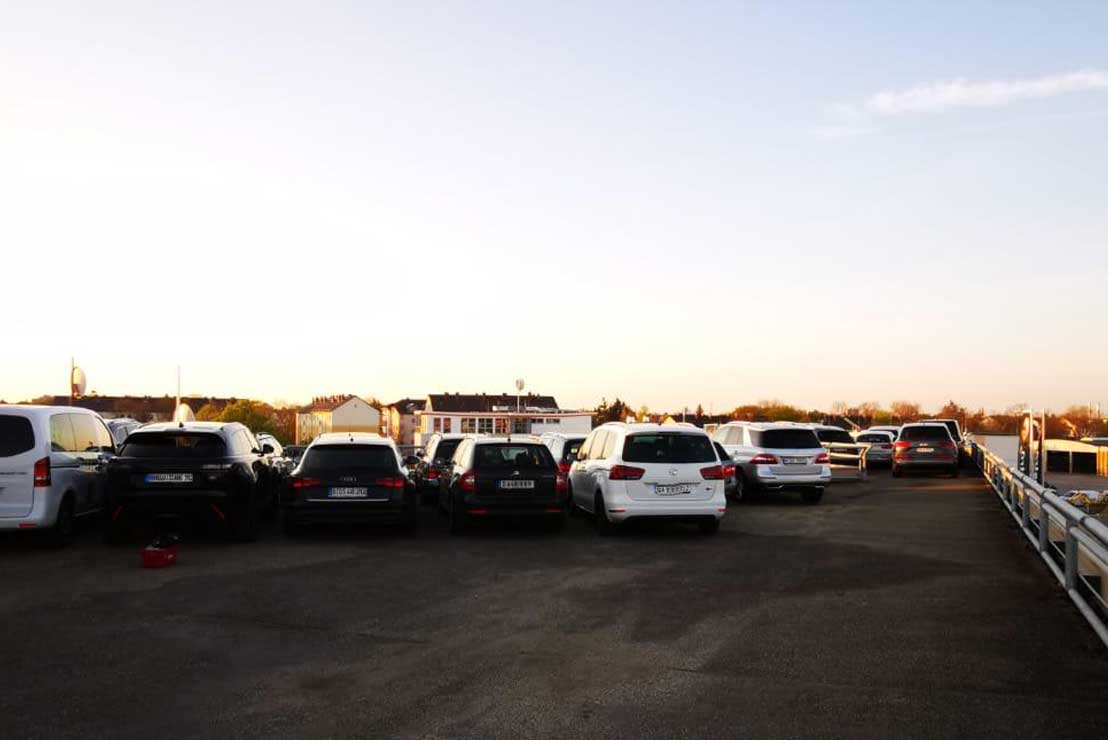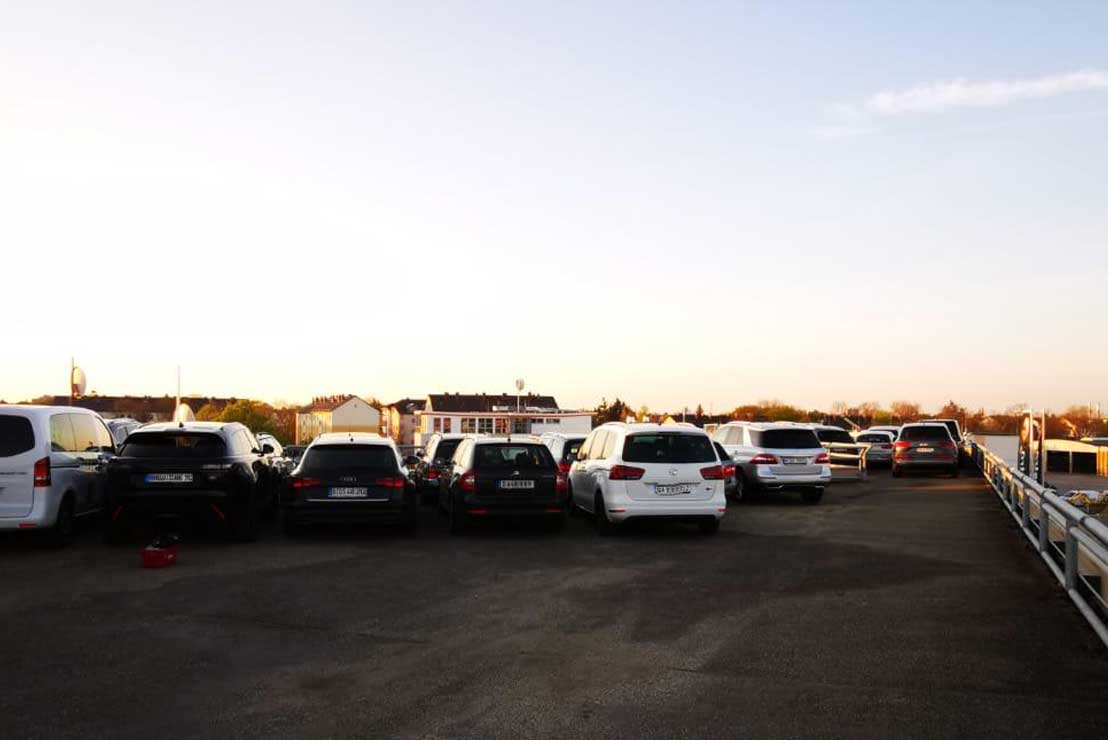 Excellent
thumb_up
4.9

of 5.0
Recommended
people

11

Reviews
Our committment
check

Money-Back Guarantee

check

Verified parking lot

check

Real customer reviews

check

Booking confirmation via mail

check

No registration necessary
---
Availability
| Parking lot | Parking duration | Parking fees | Availability |
| --- | --- | --- | --- |
| Parkdeck24 Parking level | help_outline | help_outline | help_outline |
check_circle Lit up parking lots
check_circle Video surveillance
check_circle Closed parking area
check_circle Nicht eingezäunte Parkplätze
check_circle Legal liability insurance
check_circle Valet Service included
check_circle Vehicle handover at the terminal
check_circle Vehicle acceptance at the terminal
check_circle Insured during transfer
check_circle Vehicle protocol
info Maximum waiting time: : ~00 Min.
info Overpass duration: ~15 Min.
info Distance: 15 km
info From 05:00 AM until the last flight
Map and route planner – Safely arrive at your destination
---
Newest Reviews for Parkdeck24
format_quote Gerne mal wieder

Kaja - 18.11.2019
format_quote Hat alles super geklappt. Jederzeit wieder.

Luitgard - 08.11.2019
format_quote Valetservice sehr komfortabel

Thomas - 05.11.2019
format_quote Wir haben Valet Parken zum zweiten Mal gemacht super entspannt

Ramona - 04.11.2019
format_quote Sehr gute, preiswerte und einfache Möglichkeit zum Parken

Lars - 03.11.2019
format_quote Zu empfehlen!!

Susanne - 01.11.2019
Freundlicher und sehr guter Service

format_quote Sehr gut

Christian - 26.10.2019
format_quote Alles in allem ein guter Service.

Mehmet - 21.10.2019
format_quote Sehr freundlich und zuvorkommend. Alles sehr gut gelaufen.

Cornelius - 20.10.2019
100% Verified reviews - Real guests!
Only guests which have taken advantage of our service can review it. This guarantees that all our reviews come from real customers. After your return, you will receive an invitation to review our parking service.
Gesamtnote
COM_PLADMIN_NOTE_EXCELLENT
thumb_up
4.9 of 5.0
11 Reviews
Tips by travelers can help you to find the best parking lot Kaja

Rated at 18.11.2019
format_quote Gerne mal wieder Luitgard

Rated at 08.11.2019
format_quote Hat alles super geklappt. Jederzeit wieder. Thomas

Rated at 05.11.2019
format_quote Valetservice sehr komfortabel Ramona

Rated at 04.11.2019
format_quote Wir haben Valet Parken zum zweiten Mal gemacht super entspannt Lars

Rated at 03.11.2019
format_quote Sehr gute, preiswerte und einfache Möglichkeit zum Parken Susanne

Rated at 01.11.2019
format_quote Zu empfehlen!! Christian
"

Freundlicher und sehr guter Service

"

Rated at 26.10.2019
format_quote Sehr gut Mehmet

Rated at 21.10.2019
format_quote Alles in allem ein guter Service. Cornelius

Rated at 20.10.2019
format_quote Sehr freundlich und zuvorkommend. Alles sehr gut gelaufen. Oliver
"

Unkompliziertes Parken mit Übergabe am Flughafen

"

Rated at 24.09.2019
format_quote Sehr gut Stefan
"

Entspannter Urlaubsbeginn

"

Rated at 13.09.2019
format_quote Einfacher kann man nicht am Flughafen parken