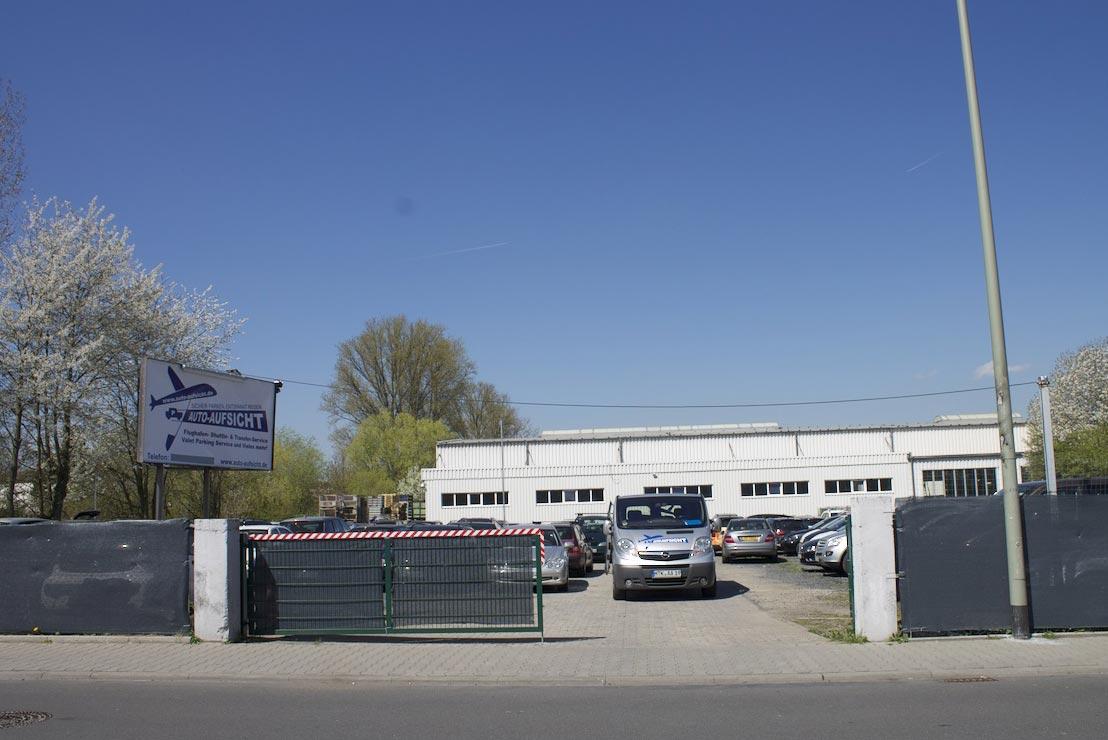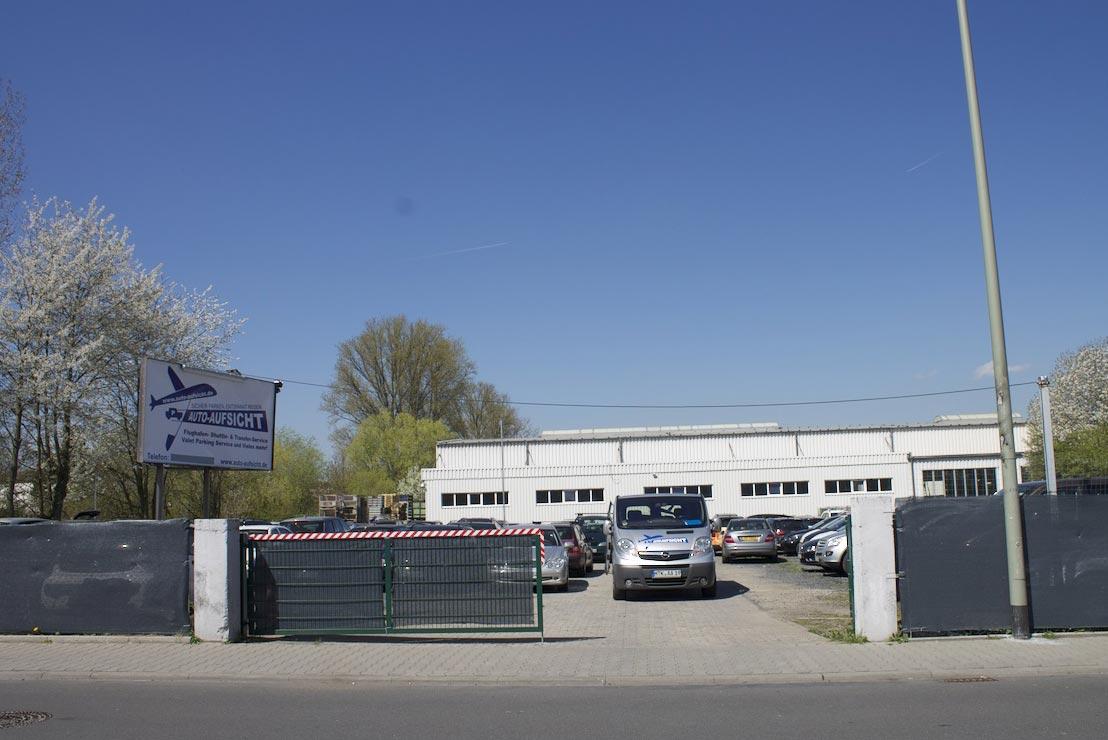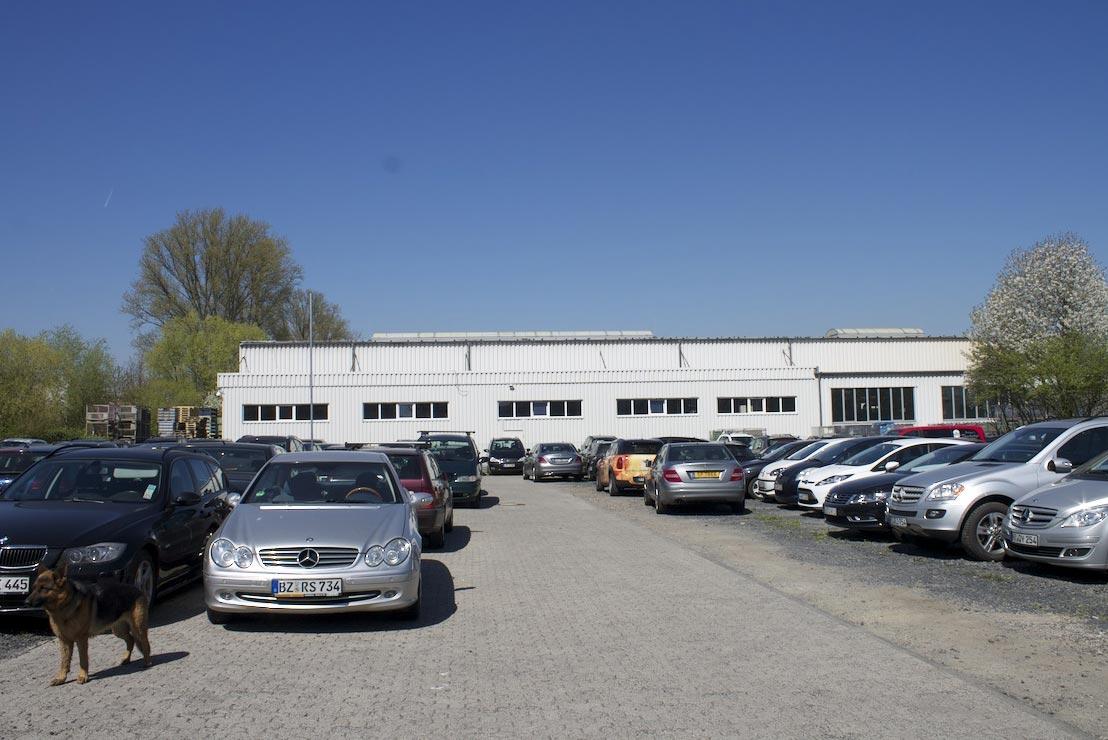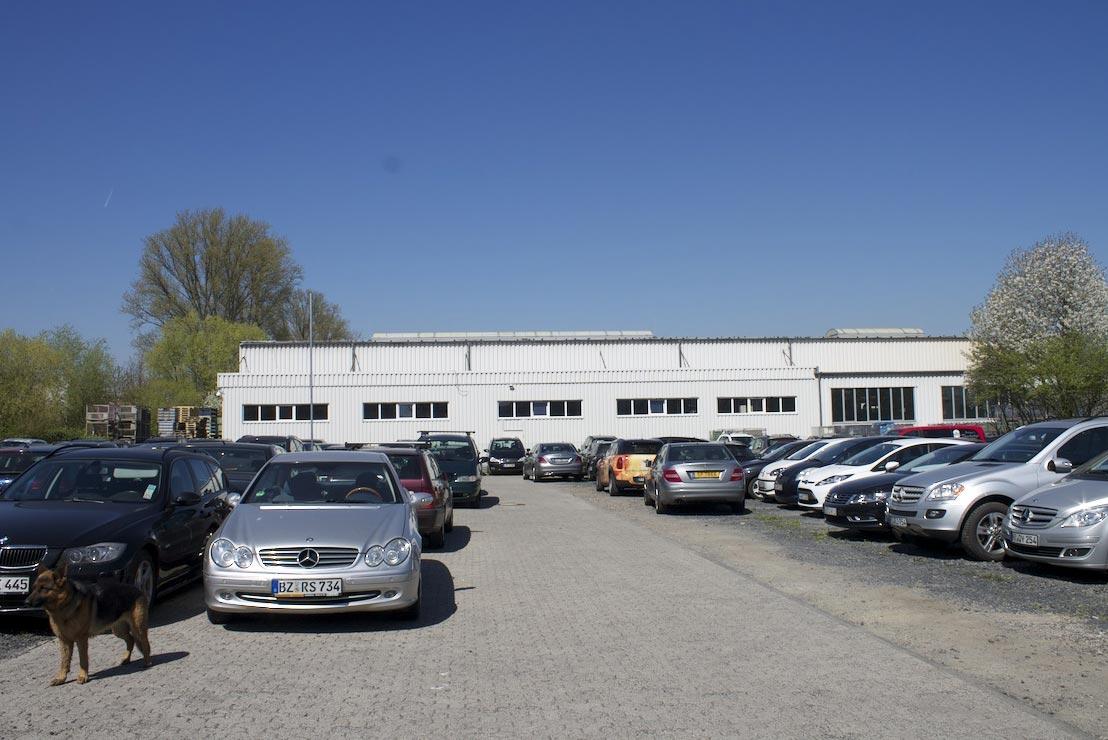 Excellent
thumb_up
4.9

of 5.0
Recommended
people

7

Reviews
Our committment
check

Money-Back Guarantee

check

Verified parking lot

check

Real customer reviews

check

Booking confirmation via mail

check

No registration necessary
---
Availability
| Parking lot | Parking duration | Parking fees | Availability |
| --- | --- | --- | --- |
| AUTO-AUFSICHT Valet Gravel parking | help_outline | help_outline | help_outline |
check_circle Lit up parking lots
check_circle Video surveillance
check_circle Closed parking area
check_circle Eingezäunte Parkplätze
check_circle Legal liability insurance
check_circle Valet Service included
check_circle Vehicle handover at the terminal
check_circle Vehicle acceptance at the terminal
check_circle Insured during transfer
check_circle Vehicle protocol
info Maximum waiting time: : ~00 Min.
info Overpass duration: ~10 Min.
info Distance: 10.7 km
info From 00:00 AM bis 04:00 Uhr
check_circle Waiting room
check_circle Restroom
check_circle Jump start
Map and route planner – Safely arrive at your destination
---
Newest Reviews for AUTO-AUFSICHT Valet
Einfache und praktische Parkmöglichkeit

format_quote Fahrzeugübergabe direkt ohne Wartezeit. Werden wieder dort parken

Jürgen - 20.03.2018
Alles hat perfekt geklappt

format_quote Alles perfekt. Hatte mich um 1 Tag bei der Heimreise geirrt, aber das war überhaupt kein Problem. Valet musste dabei 2x zum Flughafen, was aber problemlos akzeptiert wurde.

Roland - 25.04.2017
format_quote Es hat alles super geklappt. Die ganze Abwicklung lief ohne Probleme. Lediglich der Wagen selbst sah beim Entgegennehmen nicht so toll aus. Hatte das Gefühl, dass er unter einem Baum stand. Ist aber

Willibald - 30.06.2016
format_quote Wie immer sehr nettes Personal. Die wartezeit bei Abholung ist etwas langfristig.

sylvia - 29.06.2016
format_quote Der Service war zur vollkommene Zufriedenheit

Maria Teresa - 14.06.2016
format_quote Jederzeit wieder

Claudia - 02.06.2016
Gut in den Urlaub starten

format_quote Ich werde es immer wieder so machen, da es so was von einfach ist. Kein langes suchen,.. kein Koffer weit tragen und vor allem schnell.

Nicole - 02.06.2016
100% Verified reviews - Real guests!
Only guests which have taken advantage of our service can review it. This guarantees that all our reviews come from real customers. After your return, you will receive an invitation to review our parking service.
Gesamtnote
COM_PLADMIN_NOTE_EXCELLENT
thumb_up
4.9 of 5.0
7 Reviews
Tips by travelers can help you to find the best parking lot Jürgen
"

Einfache und praktische Parkmöglichkeit

"

Rated at 20.03.2018
format_quote Fahrzeugübergabe direkt ohne Wartezeit. Werden wieder dort parken Roland
"

Alles hat perfekt geklappt

"

Rated at 25.04.2017
format_quote Alles perfekt. Hatte mich um 1 Tag bei der Heimreise geirrt, aber das war überhaupt kein Problem. Valet musste dabei 2x zum Flughafen, was aber problemlos akzeptiert wurde. Willibald

Rated at 30.06.2016
format_quote Es hat alles super geklappt. Die ganze Abwicklung lief ohne Probleme. Lediglich der Wagen selbst sah beim Entgegennehmen nicht so toll aus. Hatte das Gefühl, dass er unter einem Baum stand. Ist aber kein großes Problem, er lässt sich waschen. sylvia

Rated at 29.06.2016
format_quote Wie immer sehr nettes Personal. Die wartezeit bei Abholung ist etwas langfristig. Maria Teresa

Rated at 14.06.2016
format_quote Der Service war zur vollkommene Zufriedenheit Claudia
"

Perfekter Urlaubsbeginn

"

Rated at 02.06.2016
format_quote Jederzeit wieder Nicole
"

Gut in den Urlaub starten

"

Rated at 02.06.2016
format_quote Ich werde es immer wieder so machen, da es so was von einfach ist. Kein langes suchen,.. kein Koffer weit tragen und vor allem schnell.