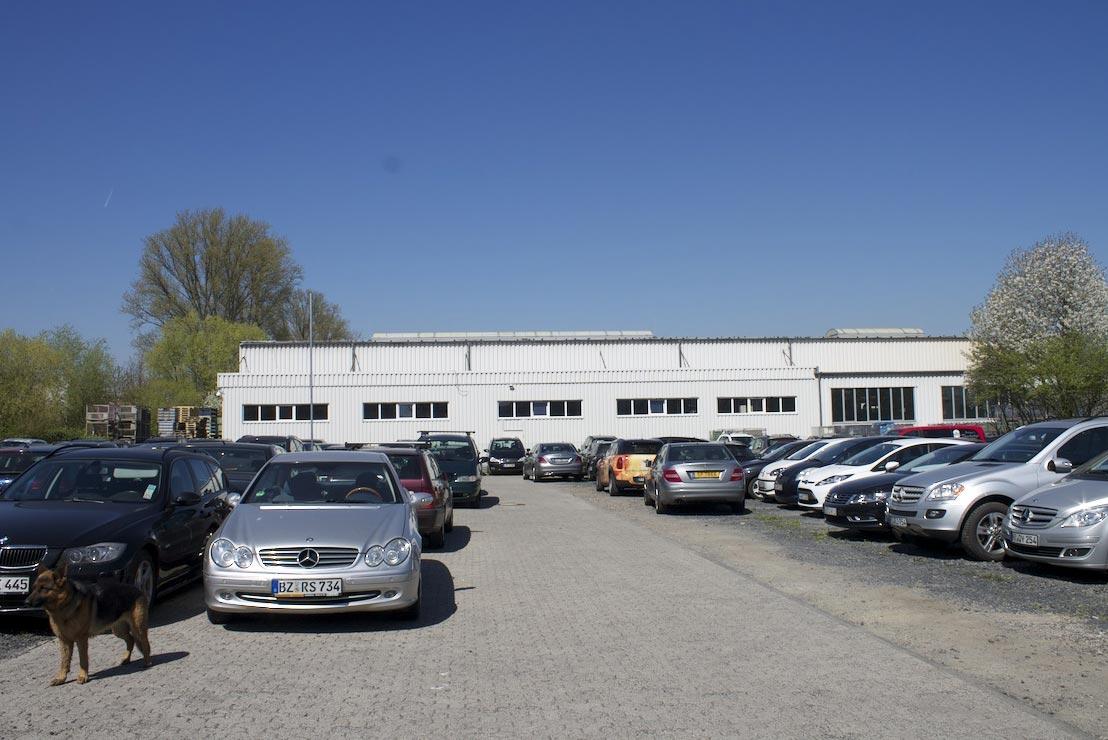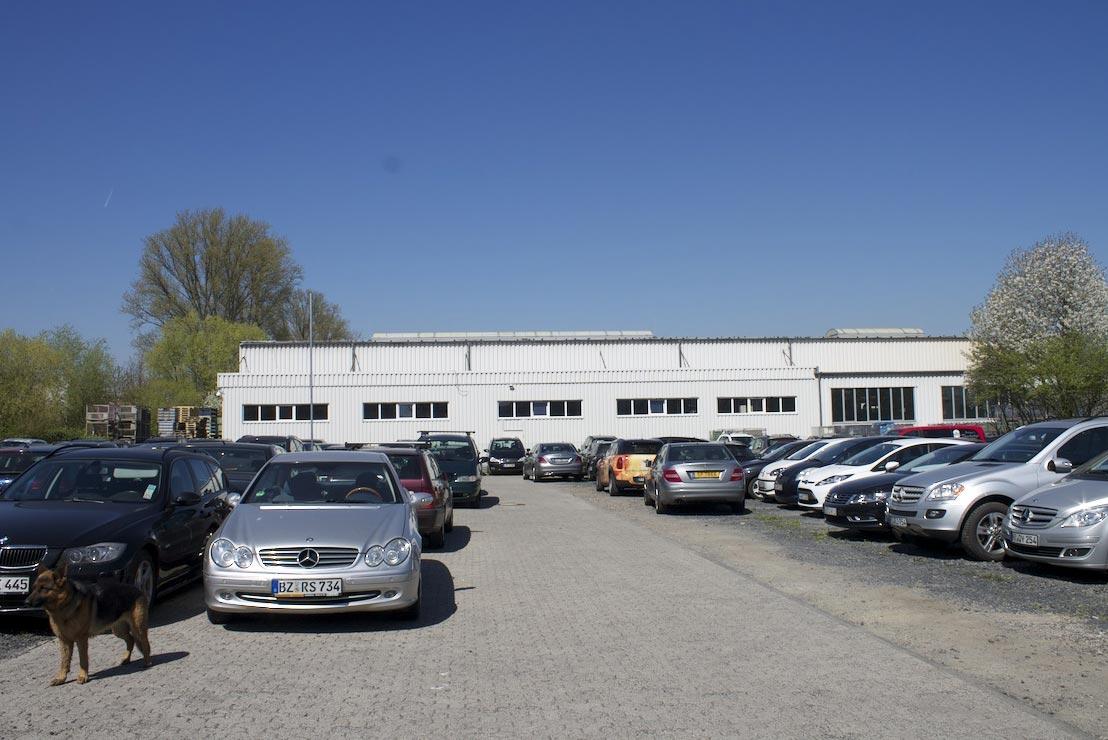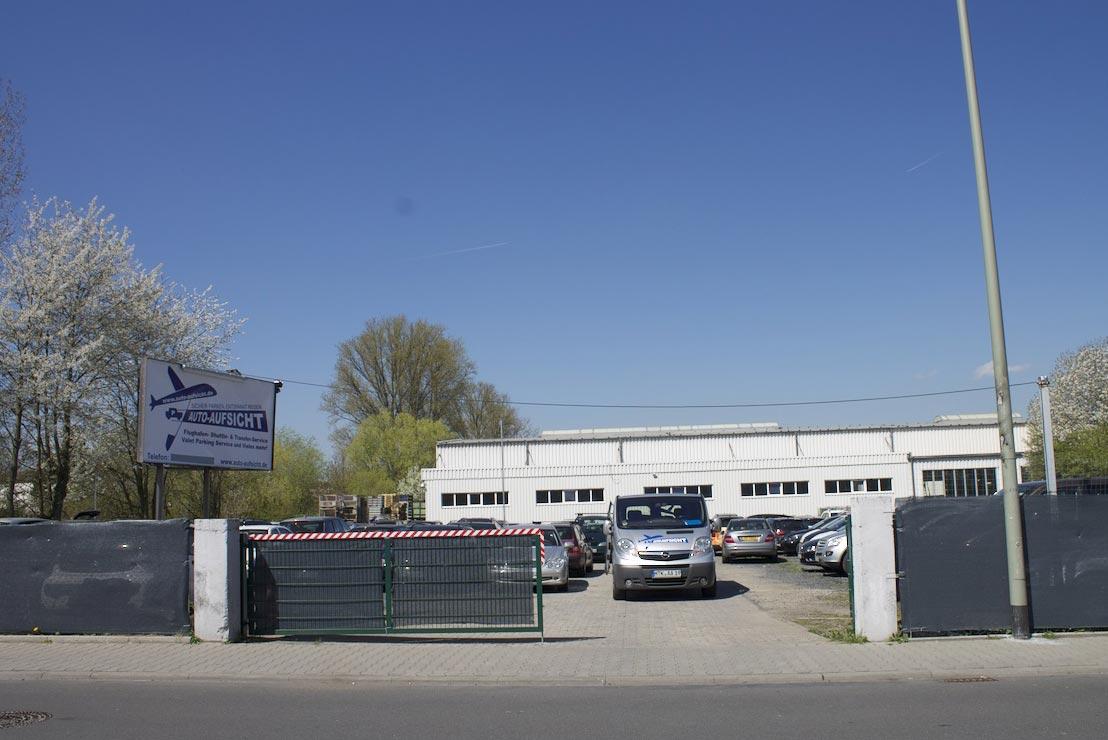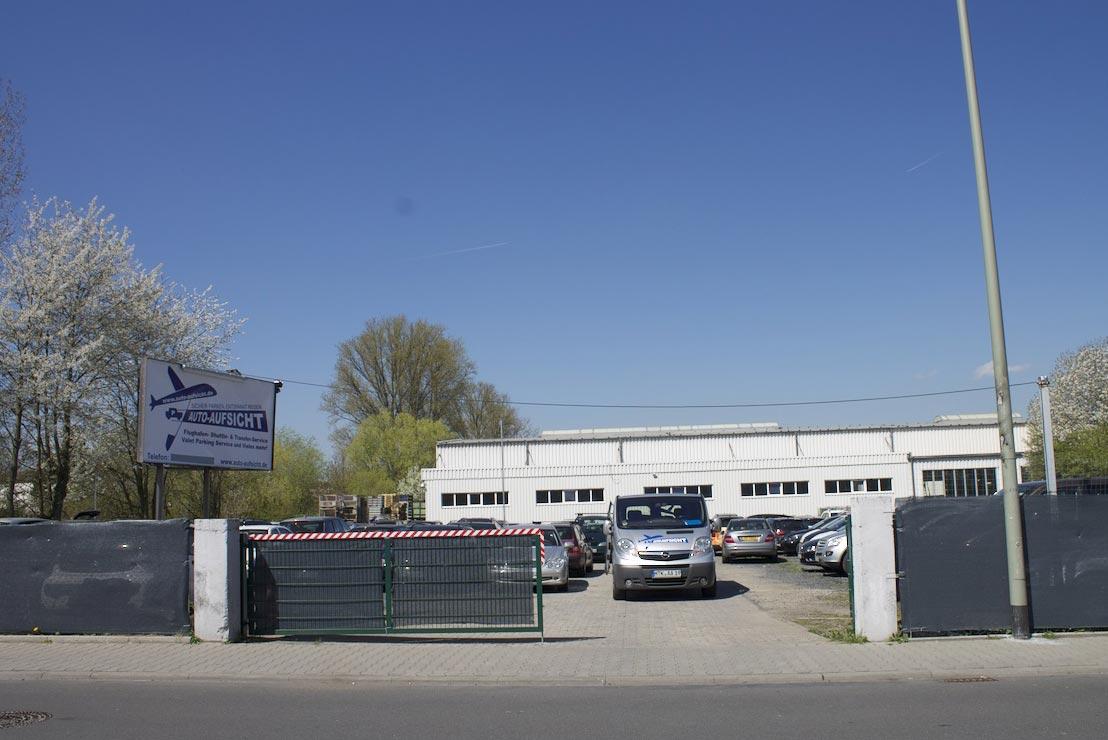 Excellent
thumb_up
4.6

of 5.0
Recommended
people

40

Reviews
Our committment
check

Money-Back Guarantee

check

Verified parking lot

check

Real customer reviews

check

Booking confirmation via mail

check

No registration necessary
---
Availability
| Parking lot | Parking duration | Parking fees | Availability |
| --- | --- | --- | --- |
| AUTO-AUFSICHT Außenparkplatz Gravel parking | help_outline | help_outline | help_outline |
check_circle Lit up parking lots
check_circle Video surveillance
check_circle Closed parking area
check_circle Eingezäunte Parkplätze
check_circle Legal liability insurance
check_circle Shuttle Service included
check_circle For up to 4 travelers included
check_circle Child safety seat available
check_circle Bulky baggage allowed: Ja
info Maximum waiting time: : ~15 Min.
info Transfer Duration: ~10 min.
info Distance: 10.7 km
info From 04:00 AM bis 00:00 Uhr
check_circle Waiting room
check_circle Restroom
check_circle Jump start
Map and route planner – Safely arrive at your destination
---
Newest Reviews for AUTO-AUFSICHT Außenparkplatz
format_quote Empfehlenswert

Stephan - 19.03.2018
format_quote Leistung wurde einwandfrei erbracht.

Hans-Rudolf - 16.03.2018
format_quote Immer wieder gerne

Marion - 02.12.2017
format_quote Wir sind wie immer sehr zufrieden mit Ablauf und Service

Yvonne - 01.12.2017
format_quote Alles super

Ciro - 24.08.2017
format_quote Immer wieder

Katrin - 02.07.2017
Günstige und gute Parkmöglichkeit

format_quote superpünktlicher Shuttle , guter Preis , kann man auf jeden Fall weiterempfehlen

Stefan - 11.06.2017
alles funktioniert reibungslos

format_quote Alles ist so abgelaufen wie erwartet. Keinerlei Wartezeiten bei der Ankunft am Parkplatz, pünktliche Abholung am Flugplatz.

Norbert - 09.12.2016
format_quote Gerne immer wieder

Andreas - 13.10.2016
100% Verified reviews - Real guests!
Only guests which have taken advantage of our service can review it. This guarantees that all our reviews come from real customers. After your return, you will receive an invitation to review our parking service.
Gesamtnote
COM_PLADMIN_NOTE_EXCELLENT
thumb_up
4.6 of 5.0
40 Reviews
Tips by travelers can help you to find the best parking lot Stephan

Rated at 19.03.2018
format_quote Empfehlenswert Hans-Rudolf

Rated at 16.03.2018
format_quote Leistung wurde einwandfrei erbracht. Marion

Rated at 02.12.2017
format_quote Immer wieder gerne Yvonne

Rated at 01.12.2017
format_quote Wir sind wie immer sehr zufrieden mit Ablauf und Service Ciro
"

Sehr gut Parkmöglichkeit

"

Rated at 24.08.2017
format_quote Alles super Katrin

Rated at 02.07.2017
format_quote Immer wieder Stefan
"

Günstige und gute Parkmöglichkeit

"

Rated at 11.06.2017
format_quote superpünktlicher Shuttle , guter Preis , kann man auf jeden Fall weiterempfehlen Norbert
"

alles funktioniert reibungslos

"

Rated at 09.12.2016
format_quote Alles ist so abgelaufen wie erwartet. Keinerlei Wartezeiten bei der Ankunft am Parkplatz, pünktliche Abholung am Flugplatz. Andreas

Rated at 13.10.2016
format_quote Gerne immer wieder Rolf
"

Guter Service, Fahrzeug nur abgestellt. Parken wurde vorgenommen.

"

Rated at 25.09.2016
format_quote Alles optimal gelaufen, besser geht nicht! Alfio
"

Ausgezeichnet, freundlich, unkompliziert

"

Rated at 13.09.2016
format_quote Freundlichst und professionell Kai
"

Perfekt Anbindung, nette Fahrer, guter Service

"

Rated at 16.08.2016
format_quote Immer wieder gerne. Hat alles super geklappt. Vielen Dank. Christian
"

sehr gut und unkompliziert

"

Rated at 13.08.2016
format_quote Gerne wieder Axel
"

Die Leute bemühen sich ,sehr freudlich

"

Rated at 03.07.2016
format_quote wir werden es wieder benutzen Robert
"

Gute Parkmöglichkeit und kurze Fahrzeit bis zum Flughafen

"

Rated at 20.06.2016
format_quote Sicheres Parken und kurze Wegstrecke bis zum Flughafen Enrico
"

Alles wunderbar organisiert, sehr nettes Personal

"

Rated at 12.06.2016
format_quote Top Personal, einfach und schnelles parken, sehr empfehlenswert! Katharina

Rated at 04.06.2016
format_quote Wir werden wieder buchen. Heinz

Rated at 03.06.2016
format_quote Empfehlenswert. Wir kommen wieder. Claudia
"

Reibungsloser Ablauf ! Toll !

"

Rated at 03.06.2016
format_quote Alles in Allem war es wirklich sehr gut. Preiswert und ohne Wartezeiten! Hubert

Rated at 02.06.2016
format_quote Kann man weiterempfehlen! Renate
"

Gute Parkmöglichkeit, und schneller Zubringer

"

Rated at 01.06.2016
format_quote jederzeit wieder Ralf

Rated at 01.06.2016
format_quote So weit so gut! Andre

Rated at 10.11.2015
format_quote Sehr nette und hilfsbereite Mitarbeiter. Beim Eintreffen war niemand vor Ort. Haben dann die etwas schlecht lesbare Handynummer auf dem Plakat angerufen und wenige Minuten später war sofort jemand da. Für den Preis ein guter Service... Nur wenige Minuten zum Flughafen. Vitalij

Rated at 09.11.2015
format_quote Würde bei diesem Anbieter auf jeden Fall wieder buchen. Schneller Service ohne lange Wartezeit. Vielen Dank! Andreas
"

Parkplatz absolut zu empfehlen

"

Rated at 29.10.2015
format_quote Ich kann diesen Parkplatz empfehlen. Super höflicher, sehr netter Fahrer, keine Wartezeit am Parkplatz bei Autoabgabe, super toller Shuttle Bus, gute Kommunikation bei Anreise im Vorfeld und auch nach Ankaunft. Auch die Wartezeit bei Rückkehr war gleich null. Ich würde Auto-Aufsicht-Parkplatz in Kriftel immer wieder wählen. Hans-Joachim
"

Gerne wieder. Unkompliziert, schnell, freundlich

"

Rated at 22.10.2015
format_quote Ich würde jederzeit wieder hier parken und diesen Shuttleservice zum Frankfurter Flughafen in Anspruch nehmen. Steffen

Rated at 08.10.2015
format_quote Der gebuchte Parkplatz entsprach der Beschreibung. Es verlief alles reibungslos. Der Innenraum des Fahrzeuges könnte etwas besser gepflegt sein. Thomas

Rated at 29.09.2015
format_quote Ich werde den Parkservice auf jeden fall wieder Buchen. Super das es solche Parkservice gibt, die auch bezahlbar sind. Burkard

Rated at 17.09.2015
format_quote Mir hat der freundliche Service gefallen Sofortiger Rückruf bei besetzt. Transfer hat sehr gut geklappt. Kilian

Rated at 07.09.2015
format_quote Es hat alles super geklappt. In 10 min waren wir am Flughafen. Beim nächsten Flug ab Frankfurt werden wir wieder dort unser Auto abstellen.