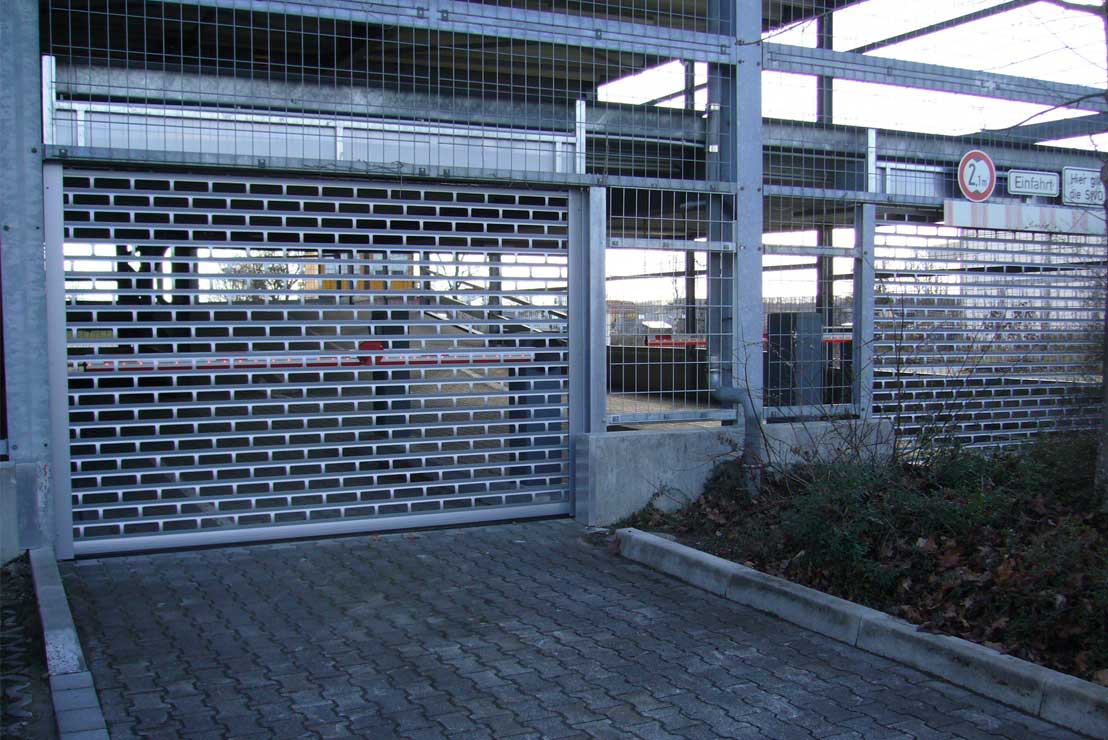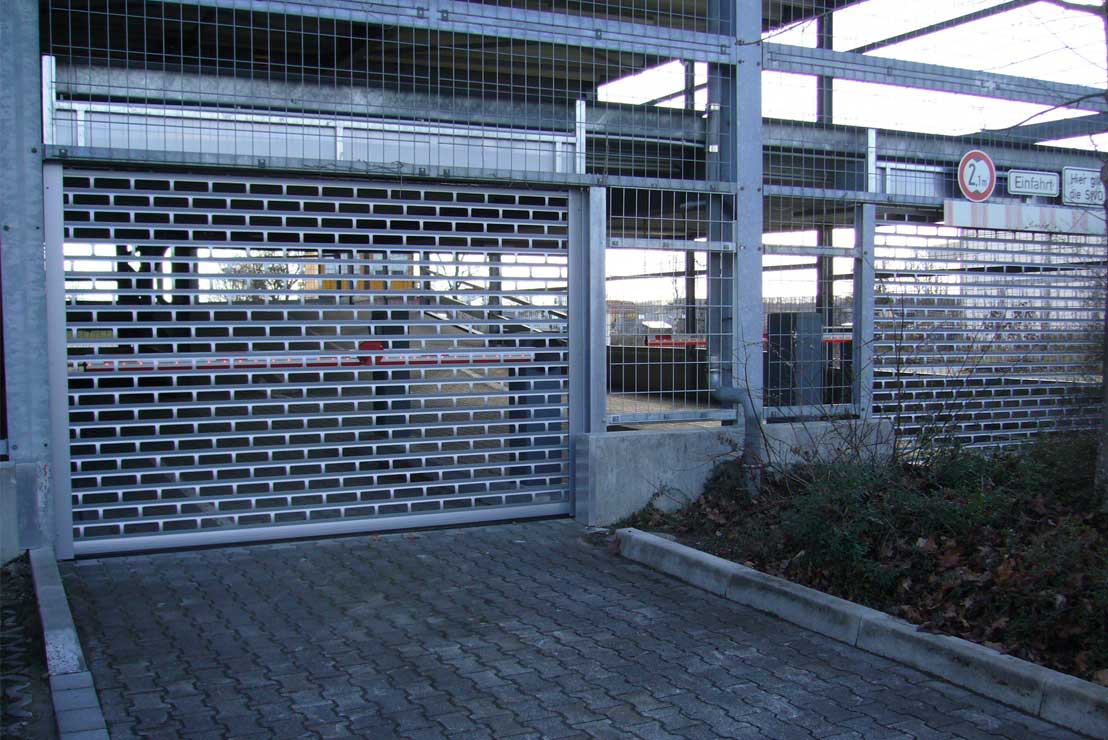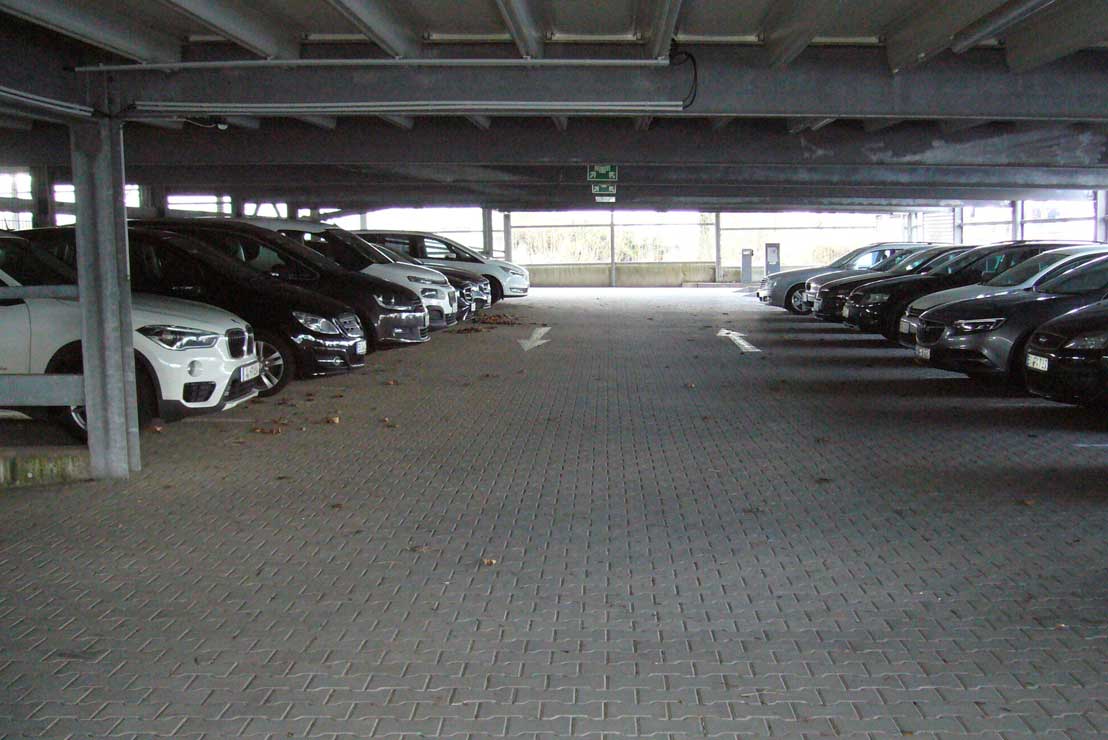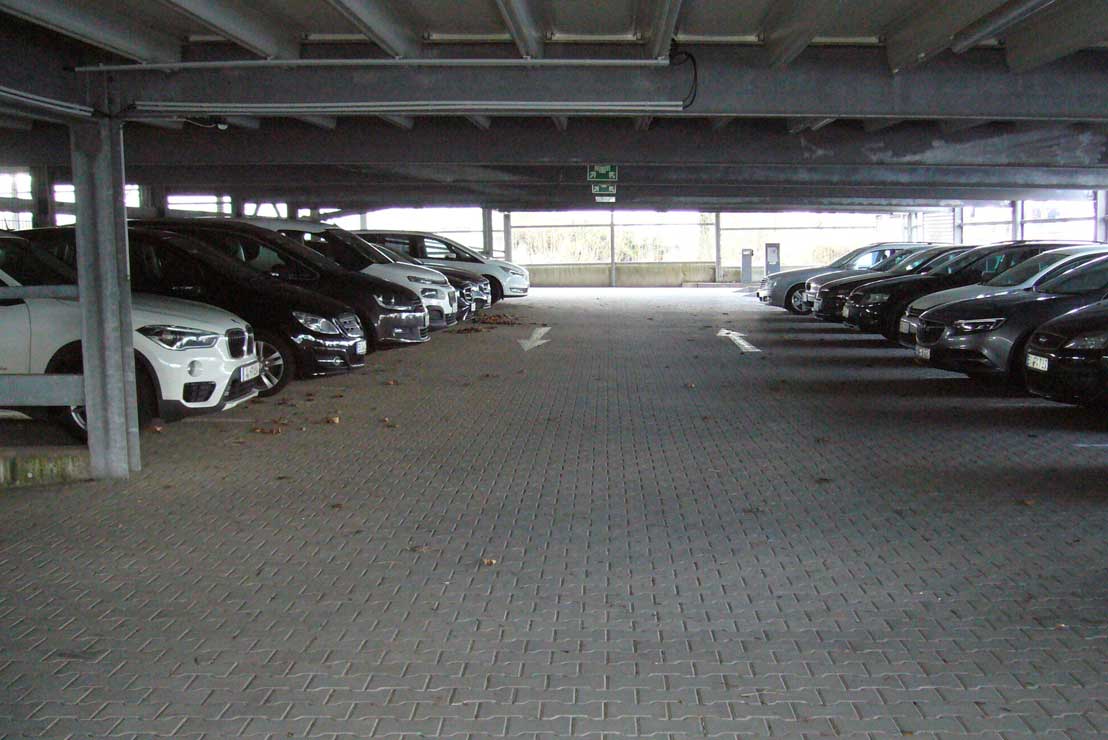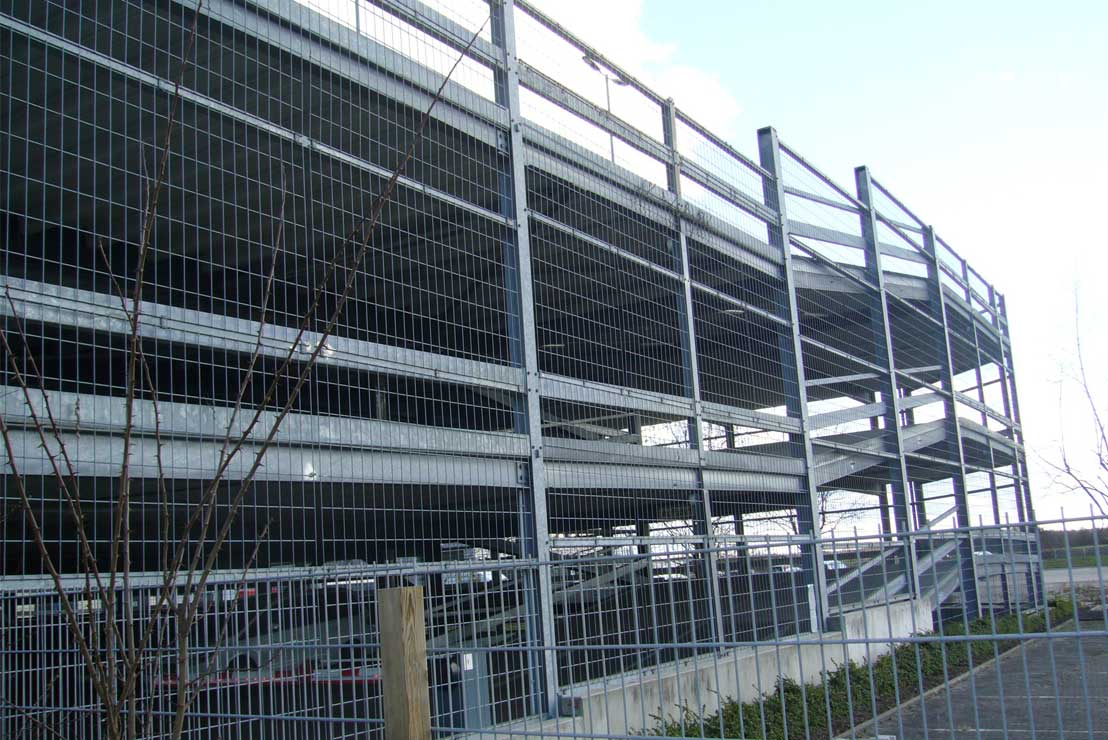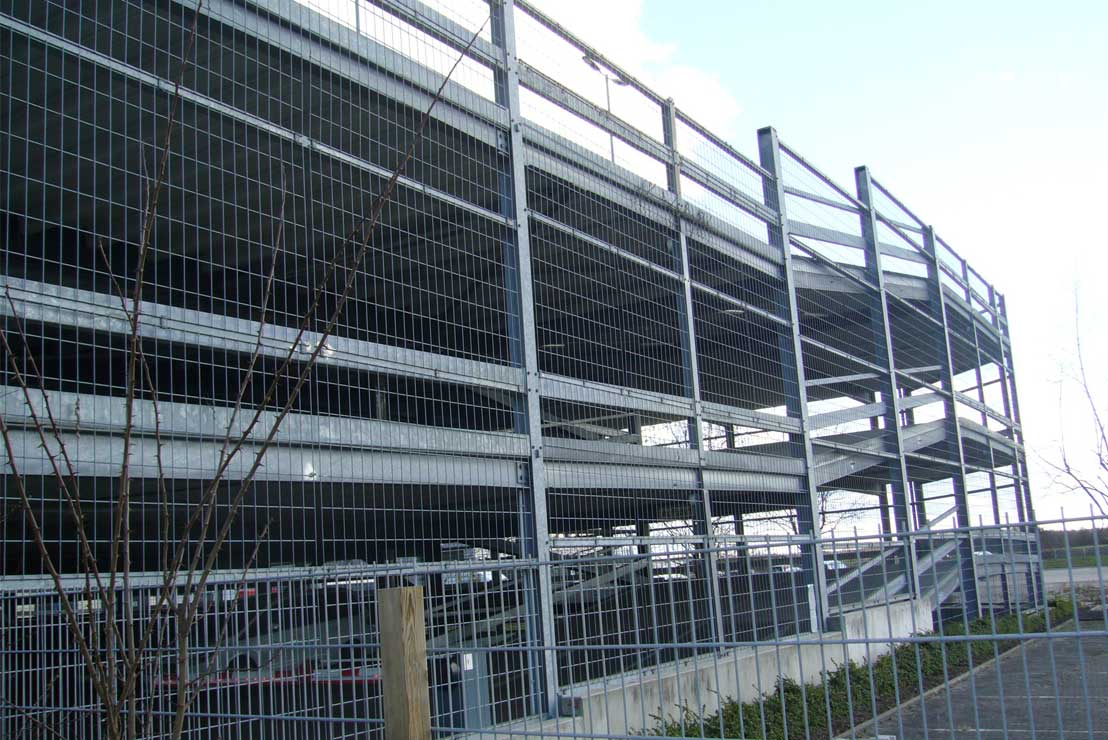 Excellent
thumb_up
4.9

of 5.0
Recommended
people

42

Reviews
Our committment
check

Money-Back Guarantee

check

Verified parking lot

check

Real customer reviews

check

Booking confirmation via mail

check

No registration necessary
---
Availability
| Parking lot | Parking duration | Parking fees | Availability |
| --- | --- | --- | --- |
| AP+S - Park and Shuttle Parking garage | help_outline | help_outline | help_outline |
check_circle Lit up parking lots
check_circle Video surveillance
check_circle 24 hours staffed
check_circle Closed parking area
check_circle Legal liability insurance
check_circle Shuttle Service included
check_circle For up to 4 travelers included
check_circle Child safety seat available
info Maximum waiting time: : ~15 Min.
info Transfer Duration: ~13 min.
info Distance: 15.2 km
info 24-hours Shuttle Service
Map and route planner – Safely arrive at your destination
---
Newest Reviews for AP+S - Park and Shuttle
format_quote Top

Grim - 17.11.2019
format_quote Alles bestens, zuverlässig und perfekt organisiert.

Peter - 16.11.2019
Gut erreichbar, kurze Transferzeit

format_quote Absolut empfehlenswert

Werner - 12.11.2019
Sehr zuverlässige Parkplatzbetreuung

format_quote Immer wieder gerne....

Stefan - 04.11.2019
format_quote Habe zum ersten mal diesen Service genutzt und sehr positiv überrascht. Es hat alles sehr gut geklappt, der Fahrer ist vorbildlich gefahren und war sehr bemüht. Ich hatte so gut wie keine Wartezeit

Anja - 02.11.2019
format_quote Alles hat reibungslos und hat alles hat professionell funktioniert, immer wieder!

Meinrad - 01.11.2019
format_quote Alles prima geklappt, wurde schon am Parkhaus erwartet. In Zukunft immer wieder gerne!

Uwe - 18.10.2019
format_quote toller Service, sehr freundliche Mitarbeiter

Sabine - 16.10.2019
format_quote Super Service, gerne immer wieder

Natalia - 15.10.2019
100% Verified reviews - Real guests!
Only guests which have taken advantage of our service can review it. This guarantees that all our reviews come from real customers. After your return, you will receive an invitation to review our parking service.
Gesamtnote
COM_PLADMIN_NOTE_EXCELLENT
thumb_up
4.9 of 5.0
42 Reviews
Tips by travelers can help you to find the best parking lot Grim

Rated at 17.11.2019
format_quote Top Peter

Rated at 16.11.2019
format_quote Alles bestens, zuverlässig und perfekt organisiert. Werner
"

Gut erreichbar, kurze Transferzeit

"

Rated at 12.11.2019
format_quote Absolut empfehlenswert Stefan
"

Sehr zuverlässige Parkplatzbetreuung

"

Rated at 04.11.2019
format_quote Immer wieder gerne.... Anja

Rated at 02.11.2019
format_quote Habe zum ersten mal diesen Service genutzt und sehr positiv überrascht. Es hat alles sehr gut geklappt, der Fahrer ist vorbildlich gefahren und war sehr bemüht. Ich hatte so gut wie keine Wartezeit. Meinrad

Rated at 01.11.2019
format_quote Alles hat reibungslos und hat alles hat professionell funktioniert, immer wieder! Uwe

Rated at 18.10.2019
format_quote Alles prima geklappt, wurde schon am Parkhaus erwartet. In Zukunft immer wieder gerne! Sabine

Rated at 16.10.2019
format_quote toller Service, sehr freundliche Mitarbeiter Natalia

Rated at 15.10.2019
format_quote Super Service, gerne immer wieder Götz
"

Preisgünstige Parkmöglichkeit

"

Rated at 12.10.2019
format_quote preisgünstige Parkmöglichkeit, hervorragender Shuttleservice, einfacher Buchungsablauf Christian
"

Gute Parkplatzmöglichkeit

"

Rated at 05.10.2019
format_quote empfehlungsert Danica

Rated at 04.10.2019
format_quote alles sehr gut Stephen

Rated at 03.10.2019
format_quote Da wir bei unserer Anfahrt über 2 Stunden im Stau standen, sind wir nur kurz vor unserem Abflug am Parkplatz angekommen. Wir waren im kontinuierlichen Kontakt mit dem Service und dem Fahrer und es wurde alles dafür getan, dass wir unseren Flughafen noch rechtzeitig erreichen könnnen. Ohne das Engagement des Teams hätte das definitiv nicht funktioniert! Werden den Service in Zukunft wieder in Anspruch nehmen. Danke an das Team! Holger

Rated at 30.09.2019
format_quote Wartezeit = NULL Wir kamen am überdachten Parkplatz an und ein freundlicher Mitarbeiter lud direkt unsere Koffer in den Shuttle um und schon ging es los. Der Rücktransfer verlief genauso gut. Der Fahrer wartete am vereinbarten Platz schon und es ging direkt zu unserem Auto. Schneller und zuverlässiger geht es wirklich nicht! Julia
"

Sehr guter Ablauf, keine Wartezeit, sehr freundliches Person

"

Rated at 26.09.2019
format_quote Sehr freundliches Personal, guter Ablauf, keine Wartezeiten CLAUS
"

Super Service vielen Dank

"

Rated at 24.09.2019
format_quote Gerne wieder Thomas
"

Sehr gute Parkmöglichkeit

"

Rated at 23.09.2019
format_quote Immer wieder gerne. Stefan

Rated at 23.09.2019
format_quote super Parkplatz mit tollem Service Ralf

Rated at 20.09.2019
format_quote Perfekt! Alles hat super geklappt Kristina
"

Immer wieder, alles super geklappt

"

Rated at 20.09.2019
format_quote Pünktlichkeit des Fahrers sowohl bei Hin und Rückfahrt bestens. Jederzeit wieder gerne. Tania
"

sehr gute Parkmöglichkeit

"

Rated at 18.09.2019
format_quote freundliches Personal.Mit dem Roland die besten 8min.zum Terminal. Der 2 Fahrer mit dem könnte man schon eine längere entspannte Fahrt buchen. Super Team.Immer wieder. Schöne Grüsse aus Luxemburg Susanne
"

Sehr gute Parkmöglichkeit !

"

Rated at 13.09.2019
format_quote Sehr netter Fahrer , hat alles reibungslos funktioniert ohne große Wartezeit , vielen Dank nochmal ! Karen
"

Gut und sicherer parkmöglichkeit

"

Rated at 12.09.2019
format_quote Werde dies weiter empfehlen und selbst wieder buchen. Christian

Rated at 06.09.2019
format_quote Super Dorothea
"

Kurze Wartezeiten auf Shuttle

"

Rated at 03.09.2019
format_quote bei der nächsten Reise nehmen wir wieder in Anspruch Ingo
"

Sehr guter Parkplatz und Shuttle-Service

"

Rated at 02.09.2019
format_quote Sehr empfehlenswert Evangelos

Rated at 02.09.2019
format_quote Ich würde jederzeit wieder dort buchen Yvonne

Rated at 30.08.2019
format_quote Sehr zufrieden Philipp
"

Top organisierter Shuttleservice

"

Rated at 22.08.2019
format_quote Top gekümmert, perfekter Shuttleservice! De Oliveira Fernandes
"

Gute Parkmöglichkeiten

"

Rated at 22.08.2019
format_quote Super