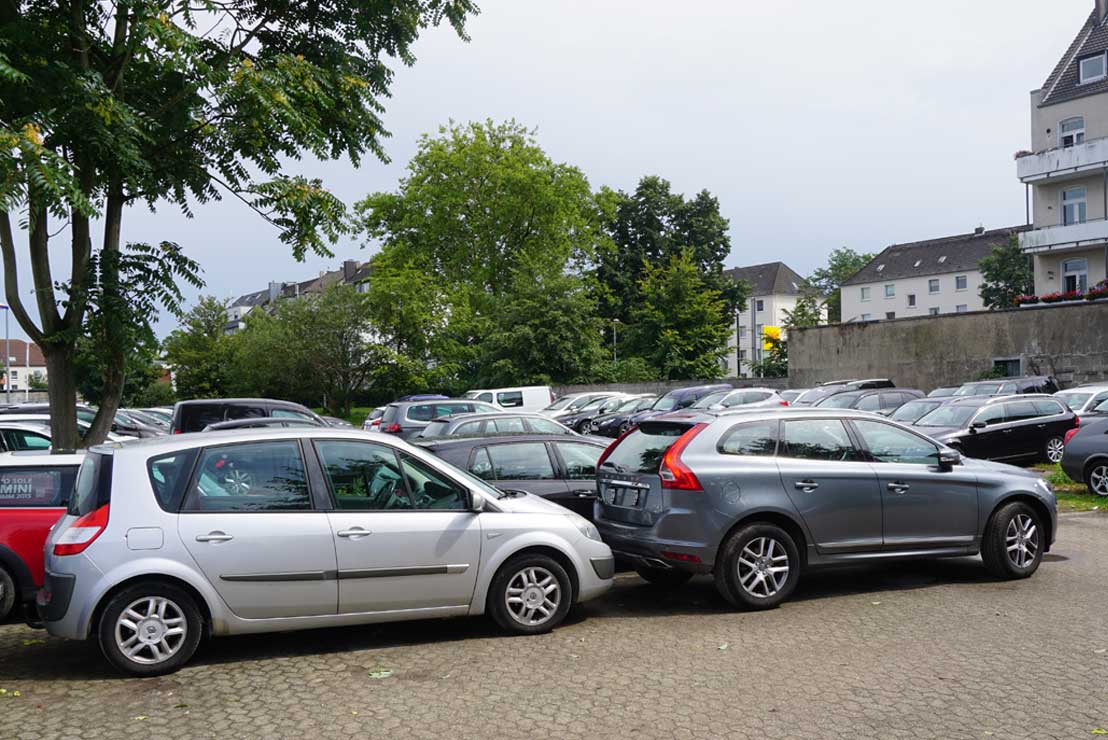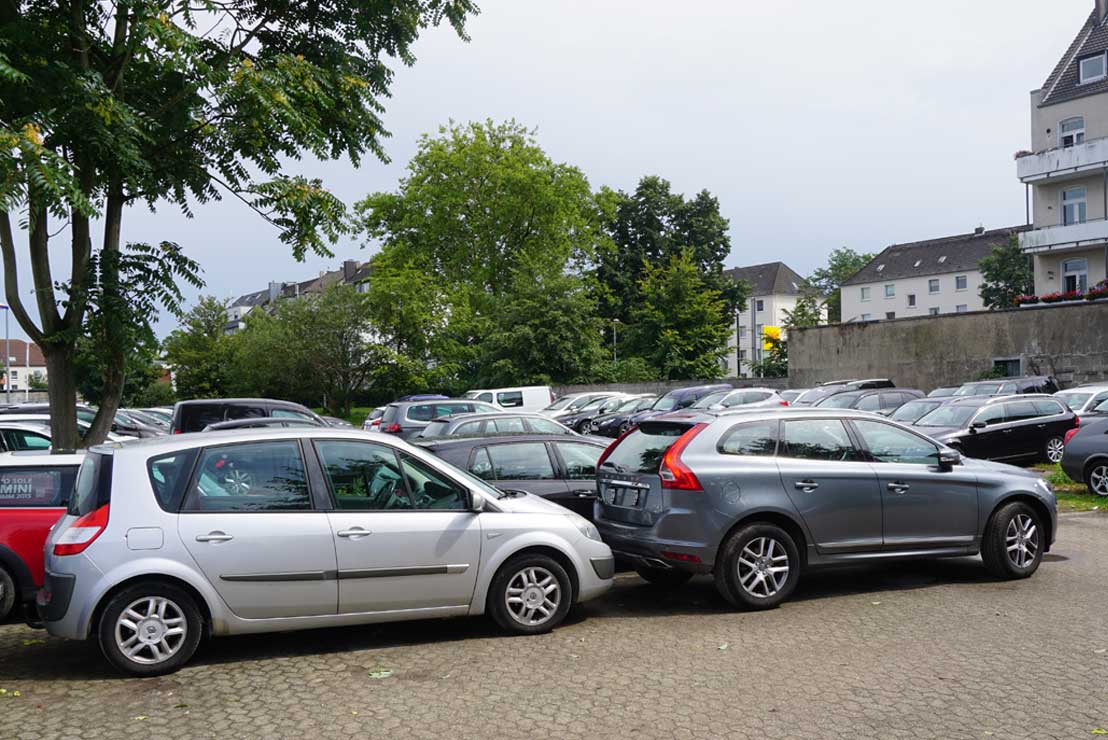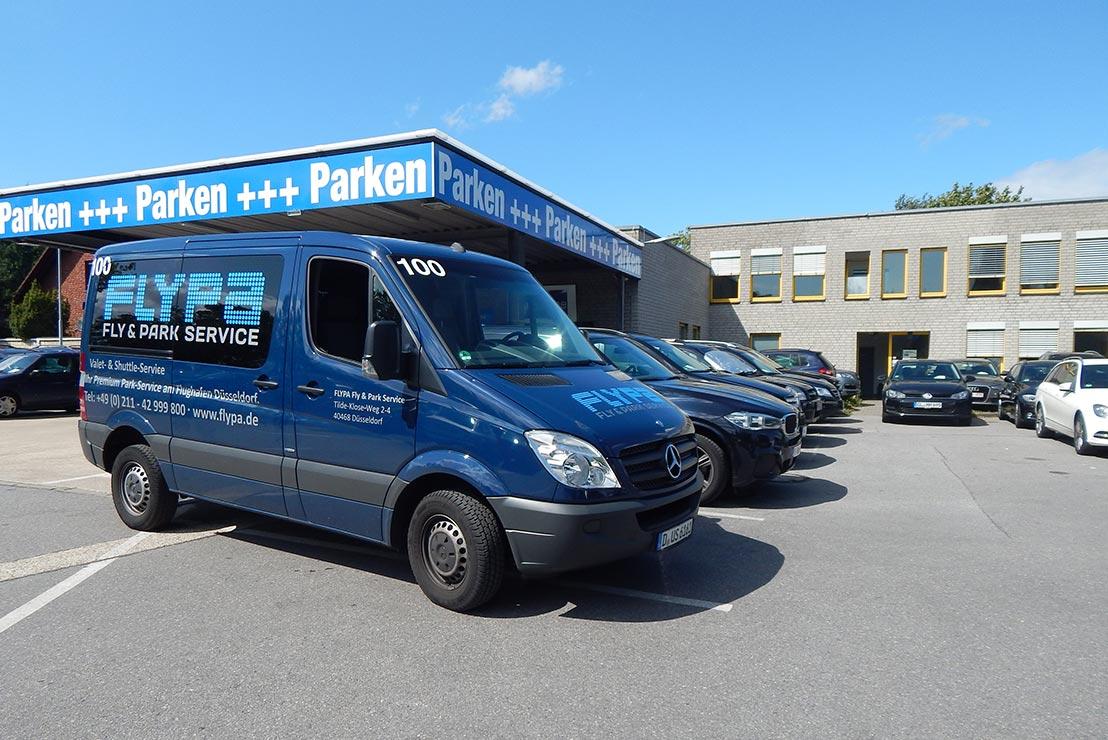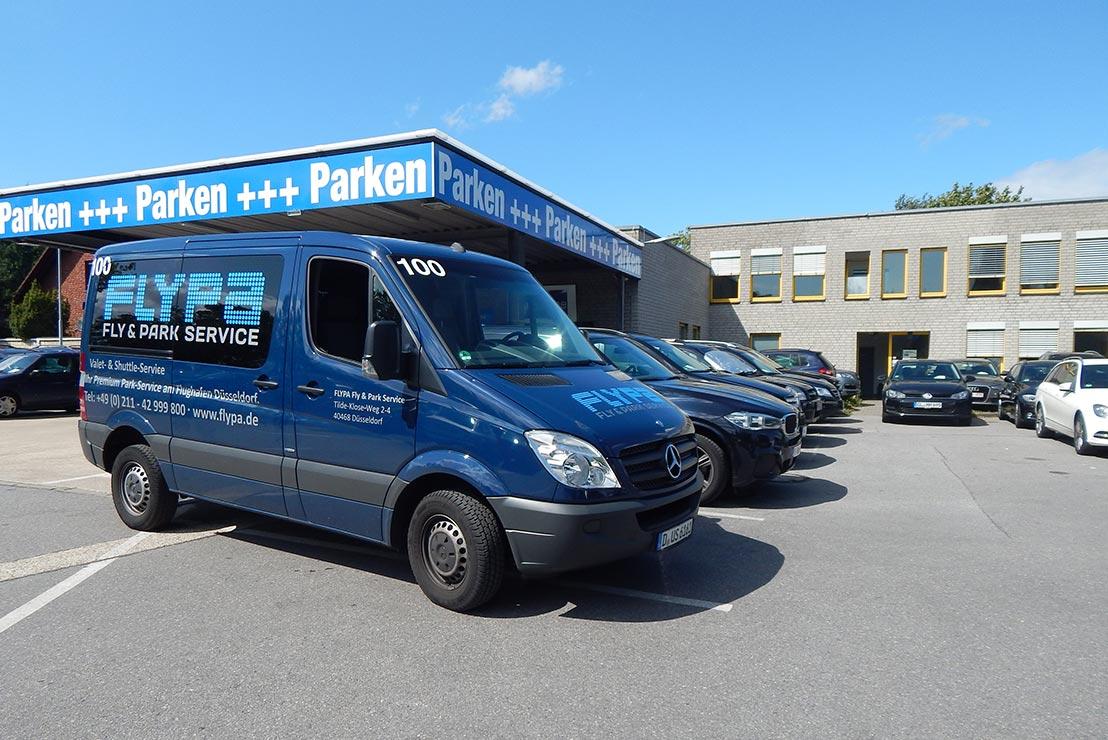 Excellent
thumb_up
4.9

of 5.0
Recommended
people

600

Reviews
Our committment
check

Verified parking lot

check

Real customer reviews

check

Booking confirmation via mail

check

No registration necessary
---
Availability
| Parking lot | Parking duration | Parking fees | Availability |
| --- | --- | --- | --- |
| FLYPA Valet Parking Hardstand parking | help_outline | help_outline | help_outline |
check_circle Lit up parking lots
check_circle Parking barrier
check_circle Closed parking area
check_circle Legal liability insurance
check_circle Valet Service included
check_circle Vehicle handover at the terminal
check_circle Vehicle acceptance at the terminal
check_circle Insured during transfer
check_circle Vehicle protocol
info Maximum waiting time: : ~00 Min.
info Overpass duration: ~07 Min.
info Distance: 6 km
info 24-hours Valet Service
Map and route planner – Safely arrive at your destination
---
Newest Reviews for FLYPA Valet Parking
format_quote Immer wieder

Rüsing - 14.03.2023
format_quote Alles Bestens!

Kari - 08.03.2023
format_quote Empfehlenswertes, einfaches und sorgloses Parken !!!

Eckhard - 28.02.2023
format_quote ?

Peter &Gaby - 10.02.2023
format_quote Sehr zuverlässig und konkrete Einweisung

Dr. Beate - 07.02.2023
format_quote Von Buchung bis Empfang nach Ankunft am Flughafen hat alles sehr gut geklappt . Fotos wurden direkt vor Ort bei Abgabe gemacht.

Katharina - 06.02.2023
Guter Service, zeitlich top

format_quote Jederzeit wieder

Gabriele Maria - 09.01.2023
format_quote Absolut stressfreier Reisebeginn

Iris - 02.01.2023
format_quote Können wir nur empfehlen

Detlef - 25.12.2022
100% Verified reviews - Real guests!
Only guests which have taken advantage of our service can review it. This guarantees that all our reviews come from real customers. After your return, you will receive an invitation to review our parking service.
Gesamtnote
COM_PLADMIN_NOTE_EXCELLENT
thumb_up
4.9 of 5.0
600 Reviews
Tips by travelers can help you to find the best parking lot Rüsing

Rated at 14.03.2023
format_quote Immer wieder Kari

Rated at 08.03.2023
format_quote Alles Bestens! Eckhard
"

Sehr Gutes Rundum Paket

"

Rated at 28.02.2023
format_quote Empfehlenswertes, einfaches und sorgloses Parken !!! Peter &Gaby

Rated at 10.02.2023
format_quote ? Dr. Beate

Rated at 07.02.2023
format_quote Sehr zuverlässig und konkrete Einweisung Katharina

Rated at 06.02.2023
format_quote Von Buchung bis Empfang nach Ankunft am Flughafen hat alles sehr gut geklappt . Fotos wurden direkt vor Ort bei Abgabe gemacht. Gabriele Maria
"

Guter Service, zeitlich top

"

Rated at 09.01.2023
format_quote Jederzeit wieder Iris

Rated at 02.01.2023
format_quote Absolut stressfreier Reisebeginn Detlef

Rated at 25.12.2022
format_quote Können wir nur empfehlen Ludger

Rated at 02.11.2022
format_quote Problemlose Abwicklung und netter Kontakt. Immer gerne wieder! Olga

Rated at 25.10.2022
format_quote Sehr gut,! Wir kammen in der Nacht, über einer Stunde früher als gebucht am Flughafen an. Nach einem kurzem Telefonat wurde sich bemüht so schnell wie möglich unser Fahrzeug abzuholen. Vielen Dank dafür! Rückgabe schnell und unkompliziert! Heike

Rated at 04.10.2022
format_quote Immer wieder! Matthias

Rated at 03.10.2022
format_quote Alles bestens um den Service! Leider werden wir den Flughafen Düsseldorf nicht mehr nutzen können. Fast 2 Stunden Wartezeit auf die Koffer in hygienischen Umständen die es in Deutschland nicht geben sollte!!! Heide-Marianne

Rated at 01.10.2022
format_quote Nicht zum ersten Mal, aber sicherlich in Zukunft - wenn nötig - immer wieder. Andre

Rated at 30.09.2022
format_quote Danke gerne wieder. Sven

Rated at 27.09.2022
format_quote Lief alles problemlos Nicole

Rated at 25.09.2022
format_quote Ich bin begeistert wie schnell und reibungslos alles funktioniert hat. Georg

Rated at 20.09.2022
format_quote Kann man nicht besser machen. Immer wieder gerne. Bärbel

Rated at 20.09.2022
format_quote Gerne wieder Oliver

Rated at 15.09.2022
format_quote Note 1+++. Jederzeit wieder. Oliver

Rated at 05.09.2022
format_quote immer wieder Christian

Rated at 05.09.2022
format_quote Alles Super geklappt. Immer wieder gerne. Markus

Rated at 26.08.2022
format_quote Immer wieder werde ich den Service in Anspruch nehmen, in Zukunft mit Waschpaket Waleri

Rated at 25.08.2022
format_quote Top. Gerne wieder Ioannis
"

Sehr gute Parkmöglichkeit

"

Rated at 25.08.2022
format_quote Würde ich empfehlen Christina
"

Super Service! Immer wieder gerne!

"

Rated at 23.08.2022
format_quote Immer wieder gerne! Super! Ivana

Rated at 22.08.2022
format_quote Es hat alles gut geklappt. Das Auto sofort bei der Ankunft abgegeben und ca.5 Minuten bei der Rückreise darauf gewartet. Für eine Reise mit kleinem Kind top. Ein Stern Abzug weil mein Auto, auch wenn für kurze Fahrt anscheinend für private Zwecke benutzt wurde. Die Matte auf dem Beifahrersitz war verschmutzt, also ganz konkret waren die Fußabdrucke, wo bei uns seltenst jemand sitzt und seit dem wir zuletzt das Auto gewaschen haben definitiv keiner saß. Also Fußabdrucke waren definitiv nicht von uns. Susanne

Rated at 21.08.2022
format_quote Alles top und völlig unkompliziert! Detlef

Rated at 21.08.2022
format_quote Passt Paul

Rated at 19.08.2022
format_quote Super gute Verlauf, ohne Beschwerden. Wunderbar geklappt, ohne Wartezeit, ohne Problem. Zuverlässig!!!!