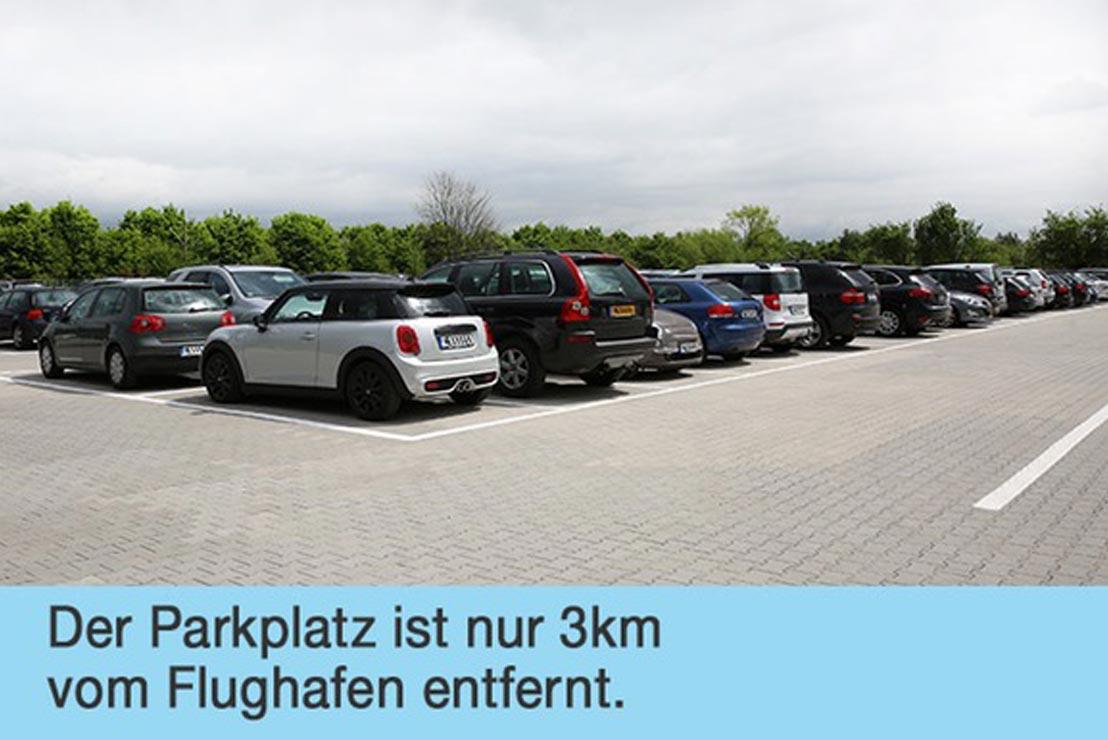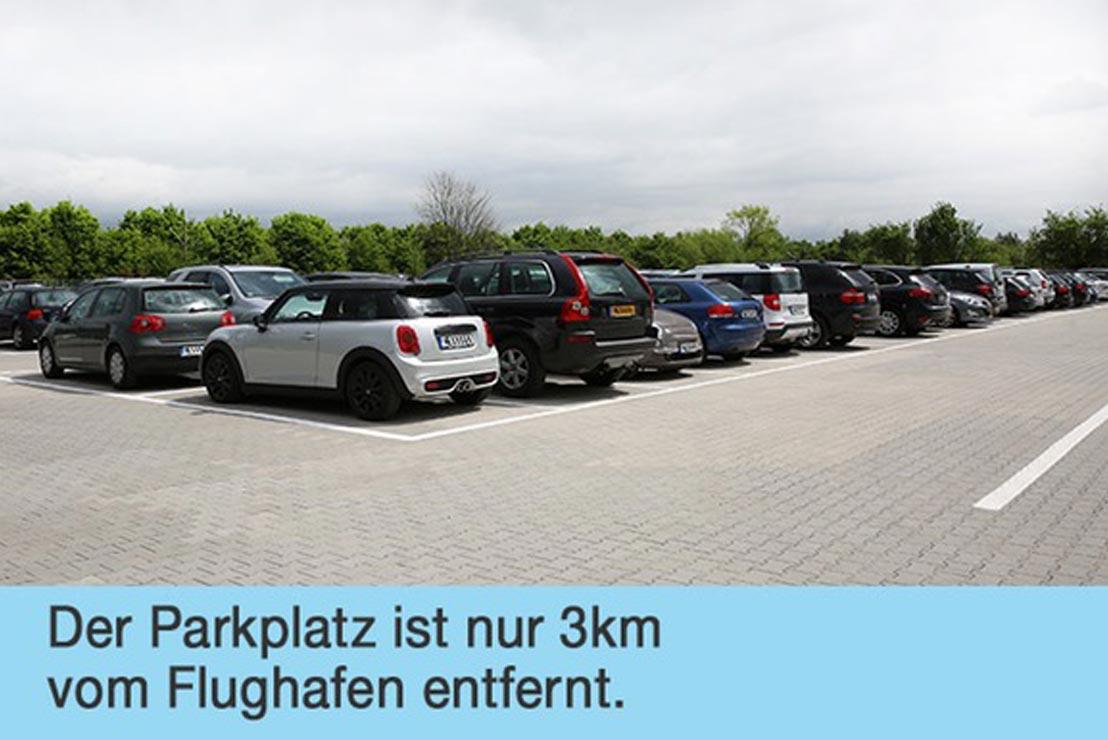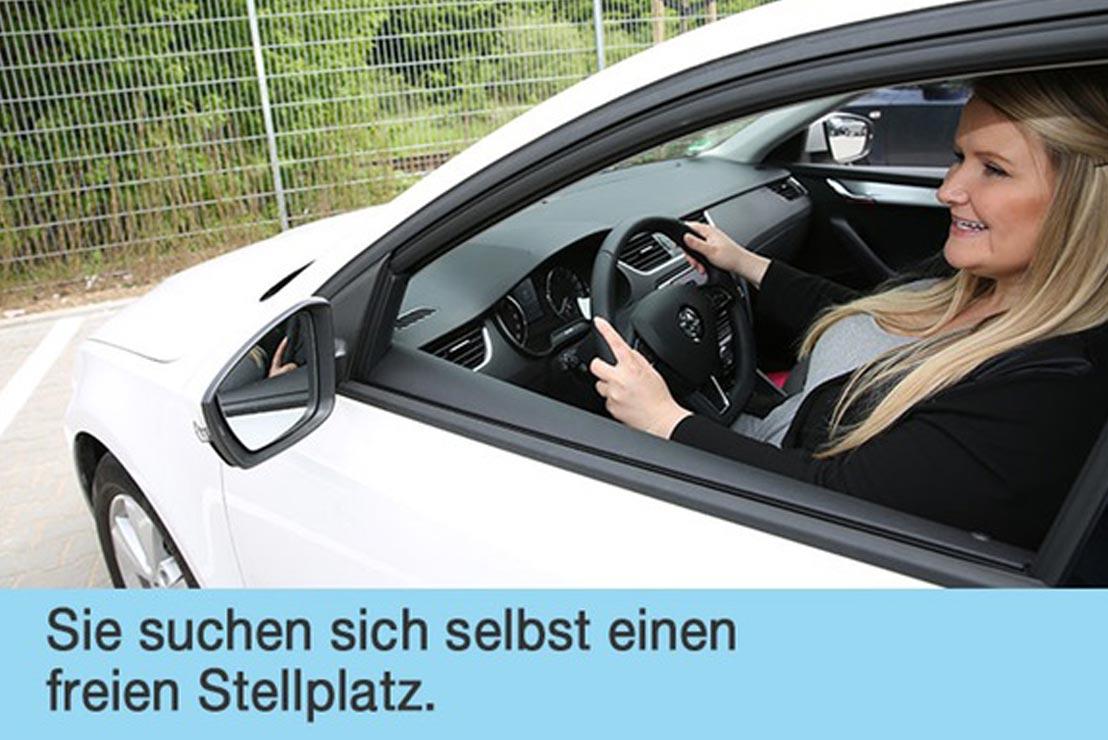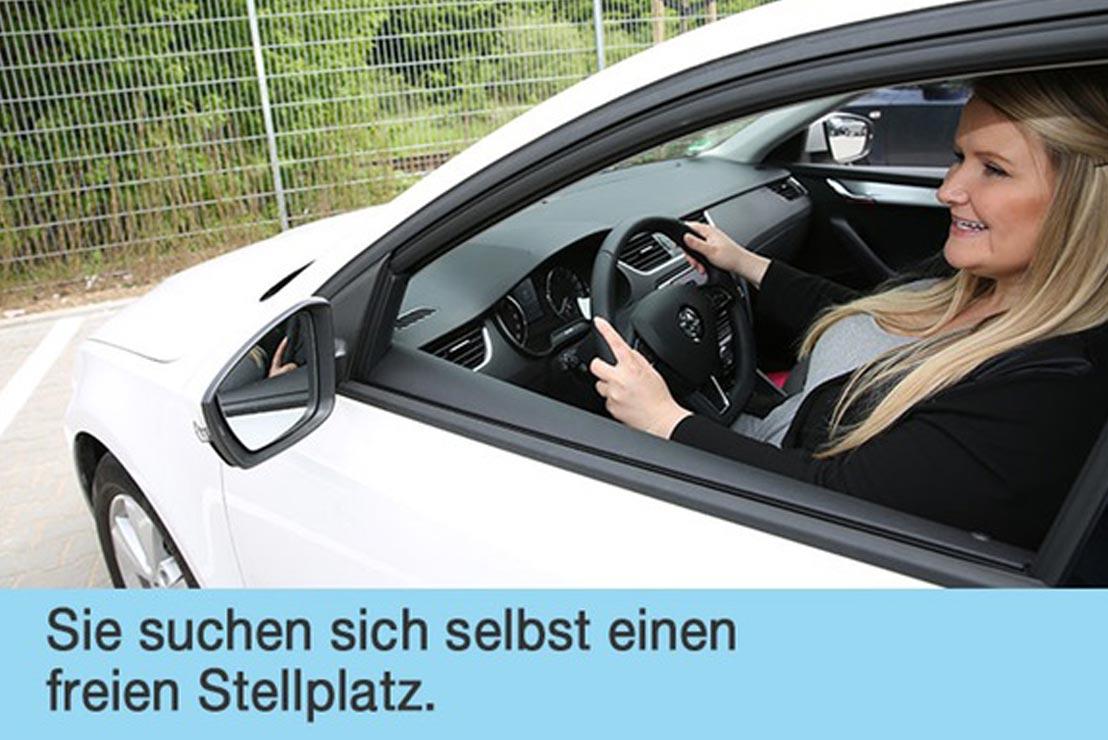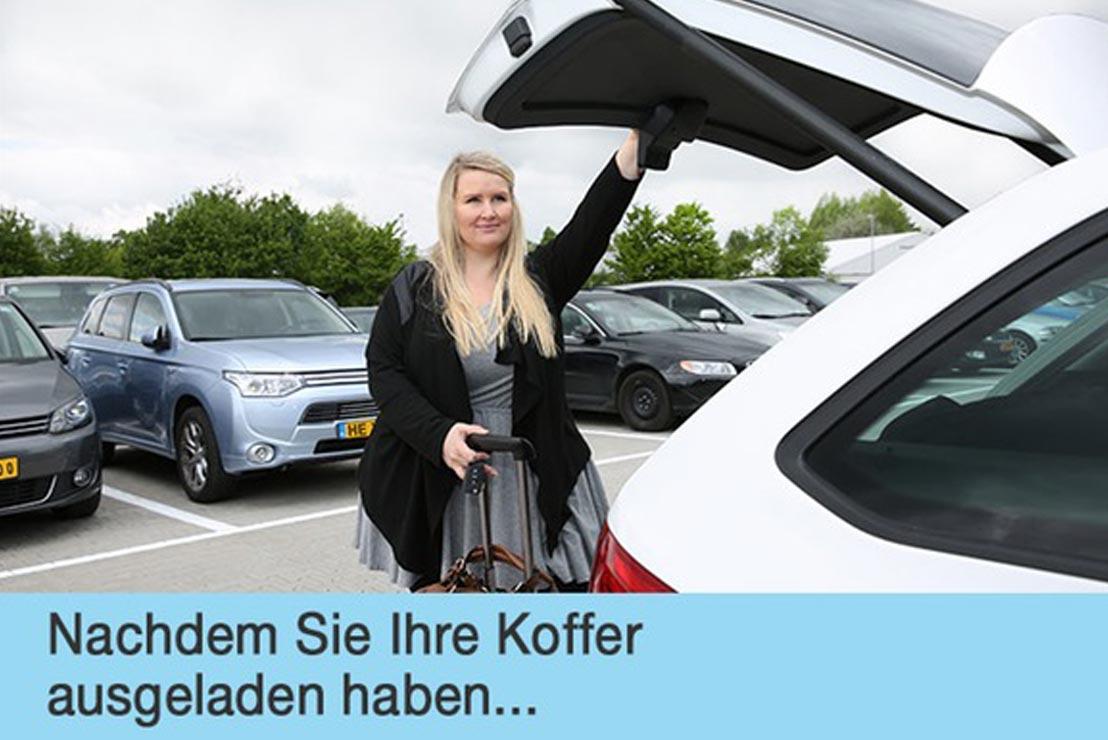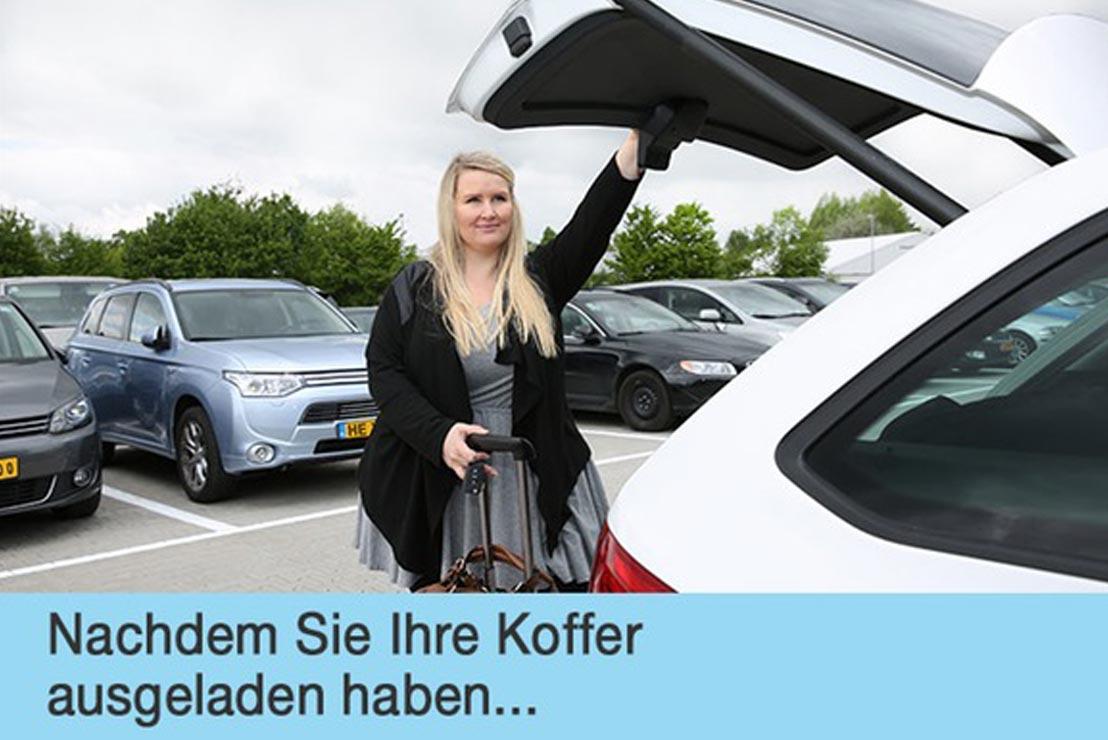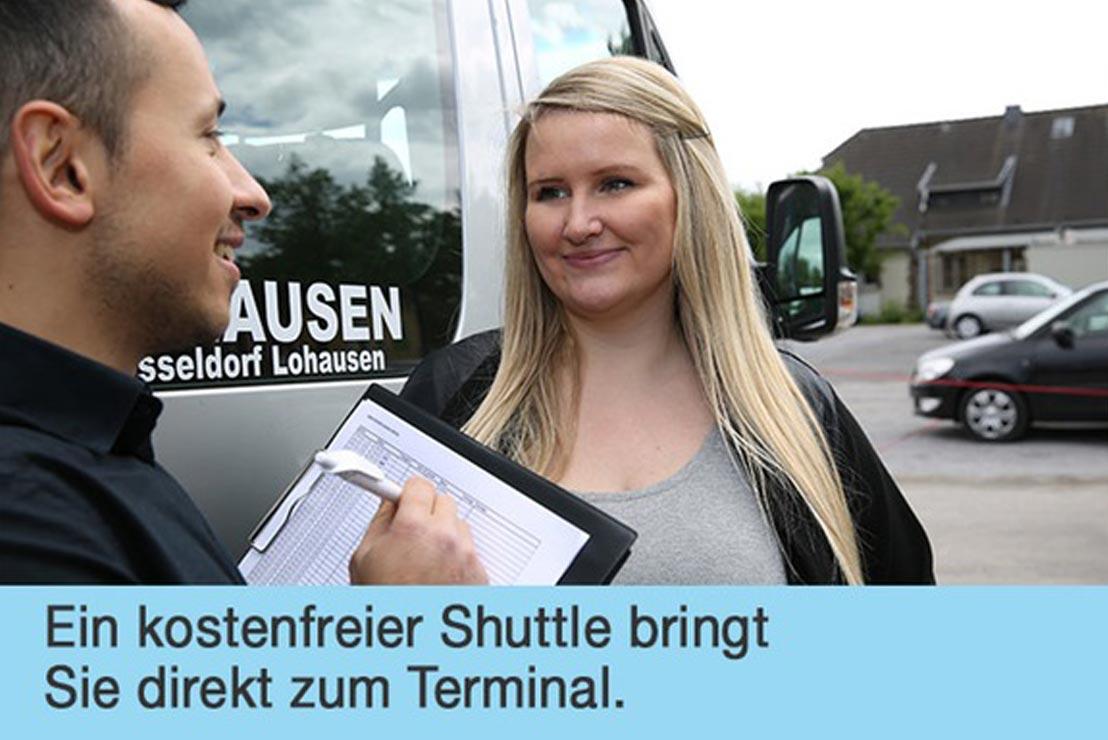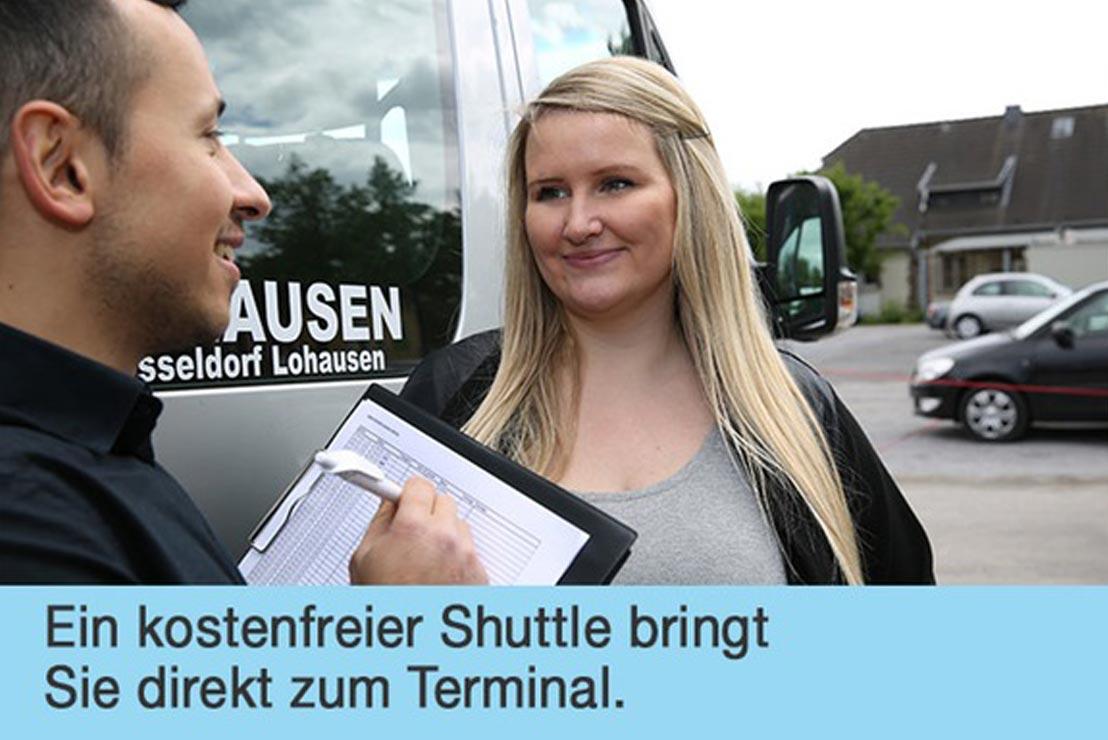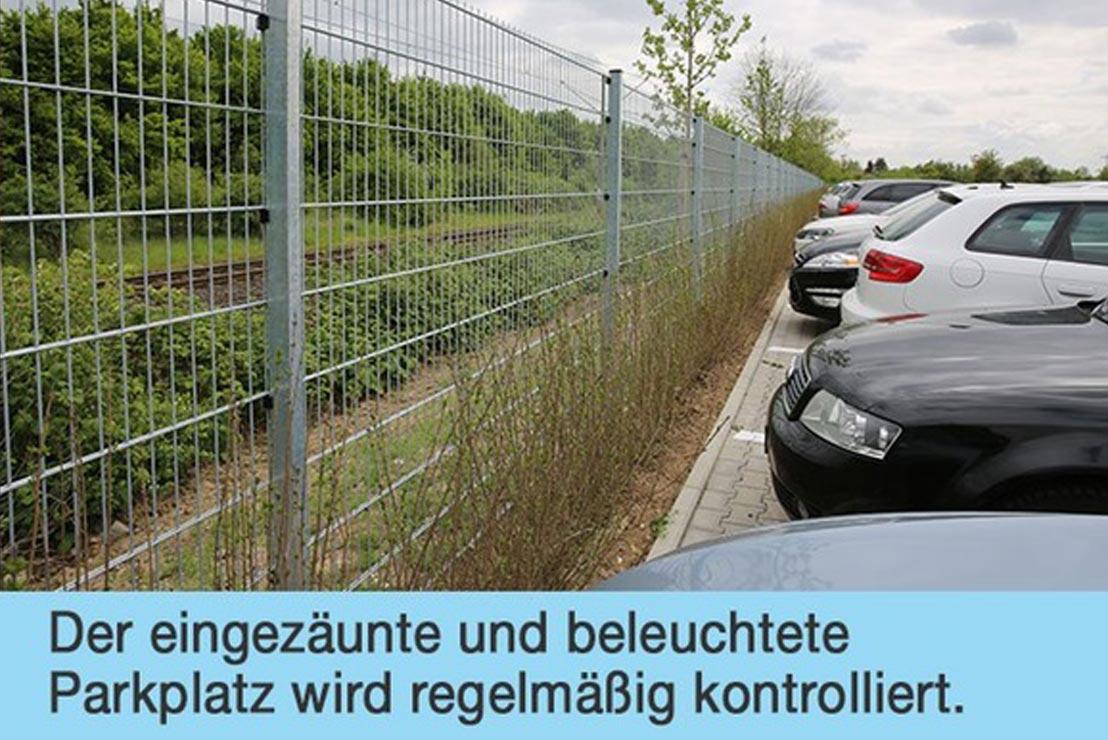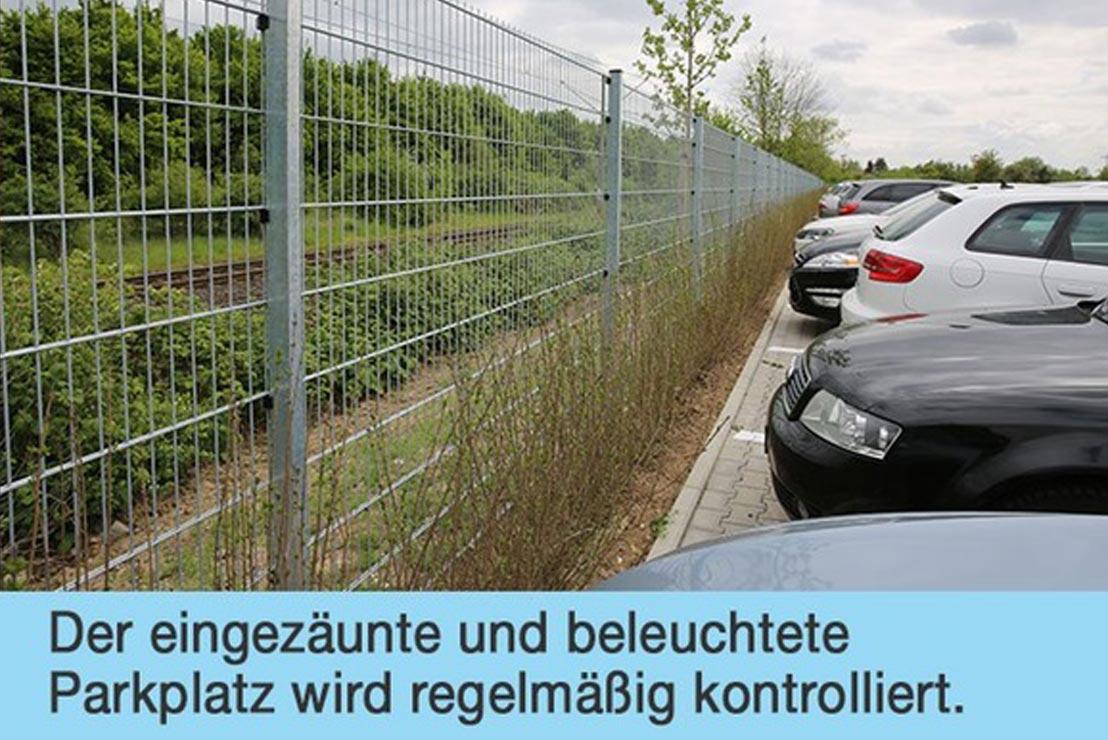 Excellent
thumb_up
4.5

of 5.0
Recommended
people

178

Reviews
Our committment
check

Money-Back Guarantee

check

Verified parking lot

check

Real customer reviews

check

Booking confirmation via mail

check

No registration necessary
---
Availability
| Parking lot | Parking duration | Parking fees | Availability |
| --- | --- | --- | --- |
| Airparks Düsseldorf Außenparkplatz Hardstand parking | help_outline | help_outline | help_outline |
check_circle Lit up parking lots
check_circle 24 hours staffed
check_circle Eingezäunte Parkplätze
check_circle Legal liability insurance
check_circle Shuttle Service included
check_circle For up to 4 travelers included
check_circle Child safety seat available
info Maximum waiting time: : ~15 Min.
info Transfer Duration: ~05 min.
info Distance: 3.9 km
info 24-hours Shuttle Service
Map and route planner – Safely arrive at your destination
---
Newest Reviews for Airparks Düsseldorf Außenparkplatz
Sehr gute Parkmöglichkeit

format_quote Parkmöglichkeit war sehr gut; Gelände ist umzäunt und stetig bewacht; unkomplizierte Online-Anmeldung; Hinfahrt zum Flughafen (5 Minuten) sowie Abholung am Flughafen (kaum Wartezeit) sehr schnell;

Werner - 18.08.2019
format_quote würde ich wieder buchen und weiterempfehlen!

Gerlinde - 17.08.2019
Zuverlässige Abholung ...

format_quote Empfehlenswert - jederzeit gerne wieder

Oliver - 07.08.2019
format_quote Ist der Bepunktung zu entnehmen!

Götz - 05.08.2019
format_quote Unser erstes Mal mit einem Parkplatz am Flughagen hat uns positiv überrascht. Der Parkplatz war sehr leicht zu finden. Der Preis ist sehr fair. Der Shuttleservice war unkompliziert und schnell wir ha

Rene - 04.08.2019
komfortabel und problemlos

format_quote empfehlenswert

Eva - 02.08.2019
Schnell zu finden; sehr übersichtlich; schneller und unkomplizierter Service

format_quote Top Anbieter und Dienstleister. Sehr zu empfehlen!

Carsten - 01.08.2019
Guter Parkplatz/Alles Problemlos

format_quote Alles Problemlos, jederzeit wieder. Empfehlung!

Natalie - 30.07.2019
Super Möglichkeit zum parken

format_quote Immer wieder

Waldemar - 22.07.2019
100% Verified reviews - Real guests!
Only guests which have taken advantage of our service can review it. This guarantees that all our reviews come from real customers. After your return, you will receive an invitation to review our parking service.
Gesamtnote
COM_PLADMIN_NOTE_EXCELLENT
thumb_up
4.5 of 5.0
178 Reviews
Tips by travelers can help you to find the best parking lot Werner
"

Sehr gute Parkmöglichkeit

"

Rated at 18.08.2019
format_quote Parkmöglichkeit war sehr gut; Gelände ist umzäunt und stetig bewacht; unkomplizierte Online-Anmeldung; Hinfahrt zum Flughafen (5 Minuten) sowie Abholung am Flughafen (kaum Wartezeit) sehr schnell; Absprachen zur Hinfahrt und Abholung wurden vollends eingehalten ***** Gerlinde

Rated at 17.08.2019
format_quote würde ich wieder buchen und weiterempfehlen! Oliver
"

Zuverlässige Abholung ...

"

Rated at 07.08.2019
format_quote Empfehlenswert - jederzeit gerne wieder Götz

Rated at 05.08.2019
format_quote Ist der Bepunktung zu entnehmen! Rene

Rated at 04.08.2019
format_quote Unser erstes Mal mit einem Parkplatz am Flughagen hat uns positiv überrascht. Der Parkplatz war sehr leicht zu finden. Der Preis ist sehr fair. Der Shuttleservice war unkompliziert und schnell wir hatten kaum Wartezeit maximal 15 minuten. Die Fahrer bei Hin und Rückfahrt waren jeweils sehr freundlich und zuvorkommend. Würden wir jederzeit wieder empfehlen. Eva
"

komfortabel und problemlos

"

Rated at 02.08.2019
format_quote empfehlenswert Carsten
"

Schnell zu finden; sehr übersichtlich; schneller und unkomplizierter Service

"

Rated at 01.08.2019
format_quote Top Anbieter und Dienstleister. Sehr zu empfehlen! Natalie
"

Guter Parkplatz/Alles Problemlos

"

Rated at 30.07.2019
format_quote Alles Problemlos, jederzeit wieder. Empfehlung! Waldemar
"

Super Möglichkeit zum parken

"

Rated at 22.07.2019
format_quote Immer wieder Corine

Rated at 18.07.2019
format_quote Super, schnel und unkompliziert Thomas
"

Gerne wieder. Parken und Transfer hat gut funktioniert

"

Rated at 16.07.2019
format_quote Gerne wieder Hubert

Rated at 16.07.2019
format_quote zu empfehlen Silke
"

Es war alles sehr gut organisiert

"

Rated at 11.07.2019
format_quote Sehr gut kjann man nur sagen Sabine
"

Gute Parkmöglichkeit und schneller Shuttleservice nahe am Flughafen

"

Rated at 03.07.2019
format_quote Jederzeit wieder Julia

Rated at 21.06.2019
format_quote Immer wieder gerne!! Mike

Rated at 20.06.2019
format_quote Tolle Service, schnell ins abholen und bringen. Die Ausstattung des Parkplatz ist ausreichend und sieht versorgt aus. Roy
"

Sehr freundliche Bedienung und perfekter Transport zum Flughafen

"

Rated at 18.06.2019
format_quote Hier parke ich wieder Patricia

Rated at 18.06.2019
format_quote Guter Service! Hans-Jürgen
"

Sehr gute Abwicklung, angefangen von der Parkplatzzuweisung bis zum bringen zum Flughafengebäude und später wieder zurück.

"

Rated at 09.06.2019
format_quote Es war vom Anfang parkplatzanweisung bis zum Transfer Flughafen und wieder zurück alles bestens und nur zu emphelen. Wolfgang

Rated at 07.06.2019
format_quote Perfekte Lage und perfekter Service Dietmar
"

günstige und gute Parkmöglichkeit

"

Rated at 05.06.2019
format_quote mit allem sehr zufrieden Tobias
"

Sehr freundliches Personal! Alles unkompliziert und keinerlei Wartezeiten! Gerne wieder

"

Rated at 12.05.2019
format_quote Alles bestens Ralf
"

Prima Parkplatz incl. Shuttle Service

"

Rated at 07.05.2019
format_quote Hat alles prima funktioniert! Dorothea

Rated at 02.05.2019
format_quote Das mache ich jederzeit wieder Alexandra
"

Gute Parkplatzmöglichkeit

"

Rated at 01.05.2019
format_quote ich würde diesen Parkplatz jedem weiter empfehlen. Wir brauchten weder bei der Anreise noch bei der Abreise lange warten. Die Fahrer waren freundlich und hilfsbereit Torsten

Rated at 30.04.2019
format_quote Alles ok paul

Rated at 29.04.2019
format_quote Top. Sergej

Rated at 29.04.2019
format_quote Perfekt !!! Elmar

Rated at 21.04.2019
format_quote Sehr freundliche und hilfsbereite Fahrer. Kurze Wartezeiten. Peter
"

Perfekter Service - freundliche Mitarbeiter - schneller Transfer.

"

Rated at 19.04.2019
format_quote Diesen Parkplatz kann ich empfehlen und ich würde ihn immer wieder gerne anfahren.