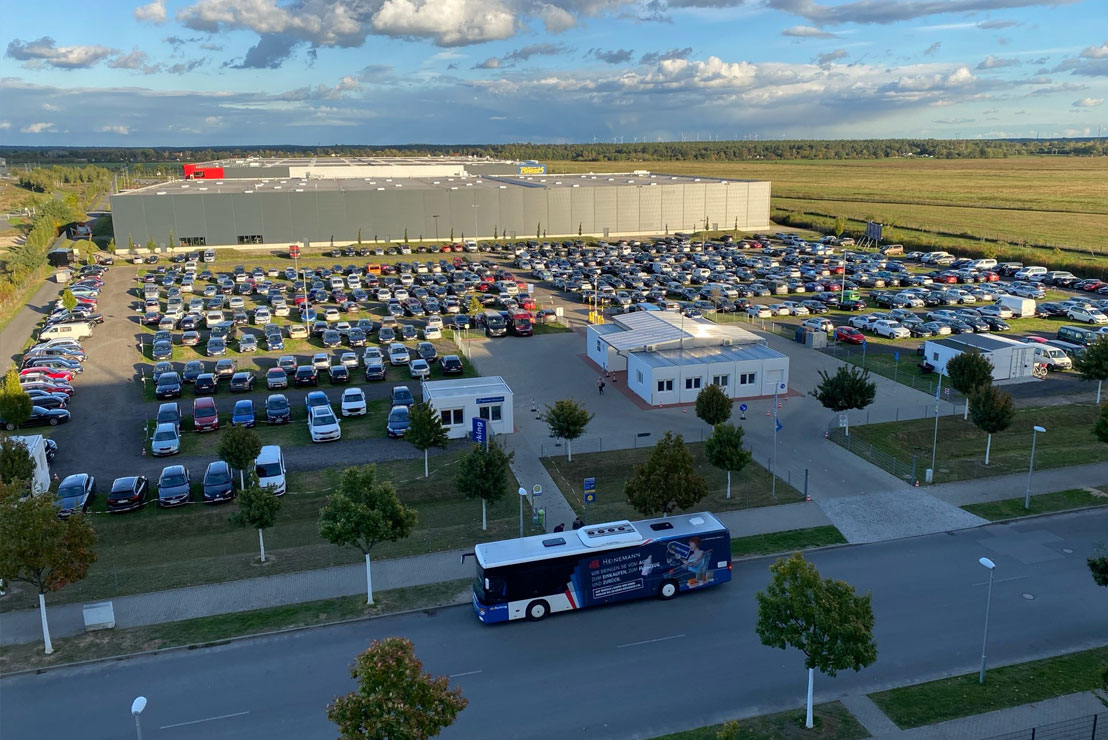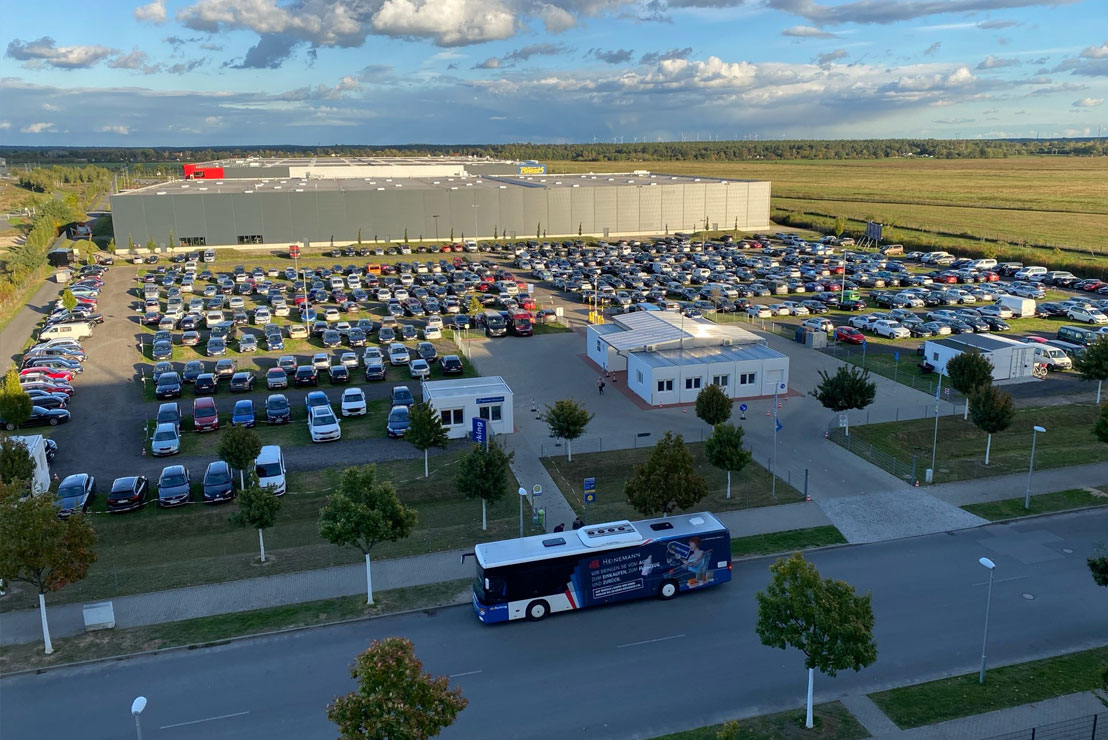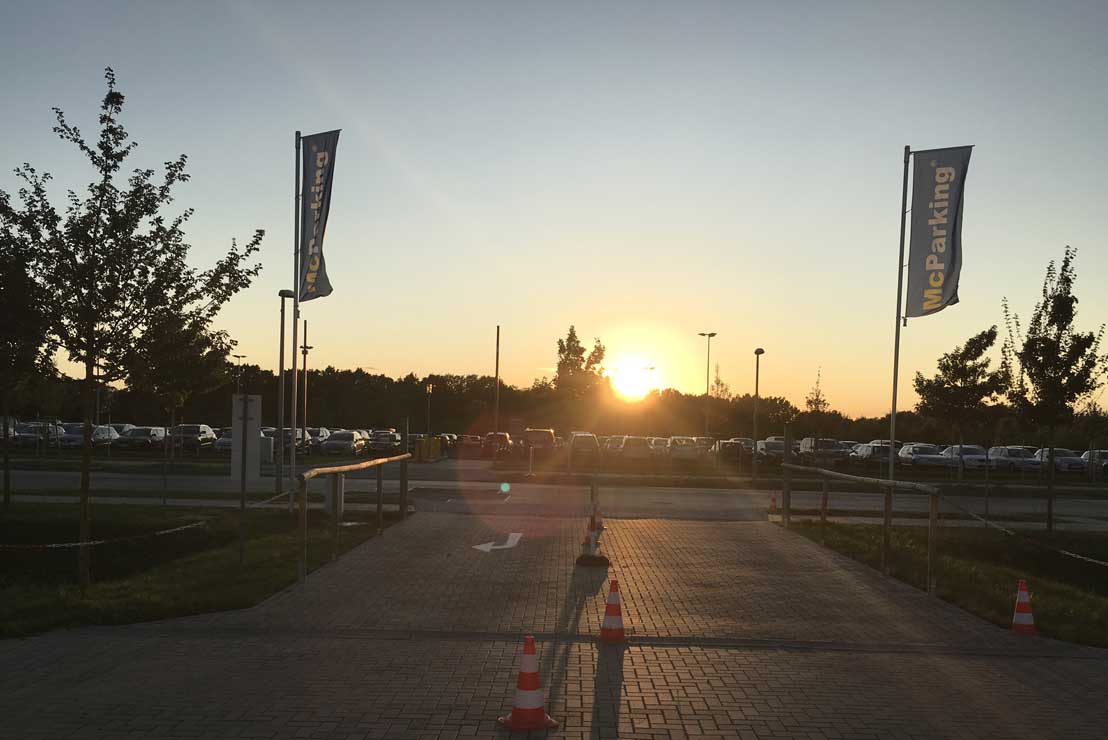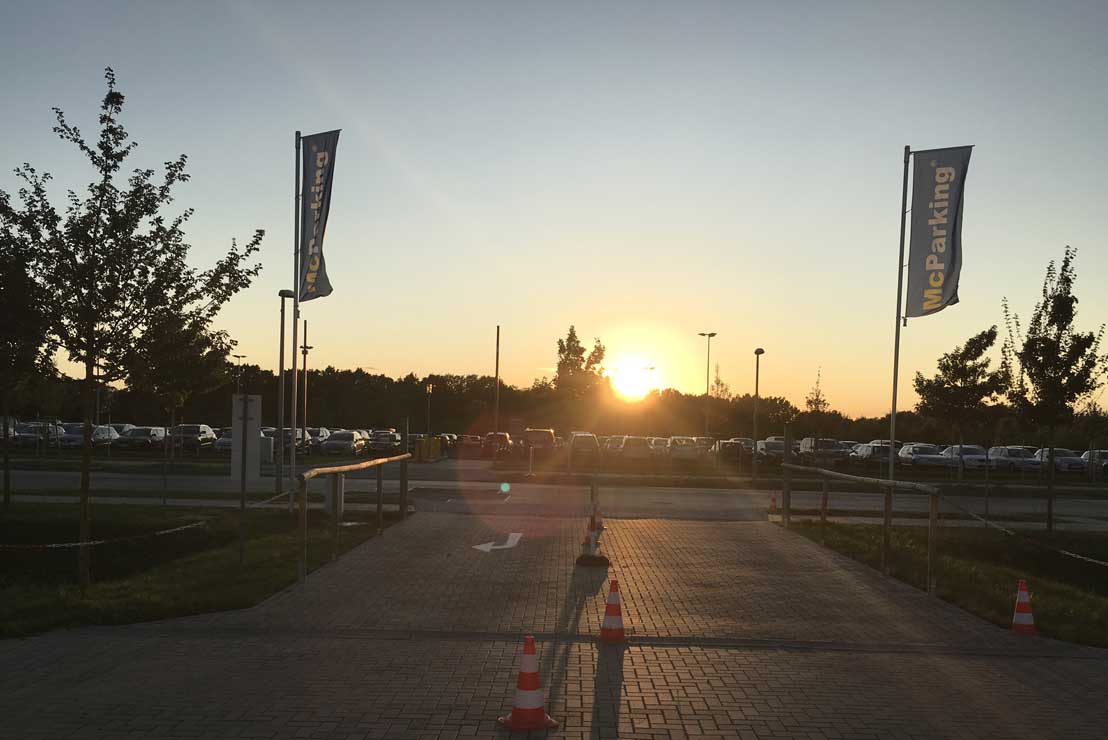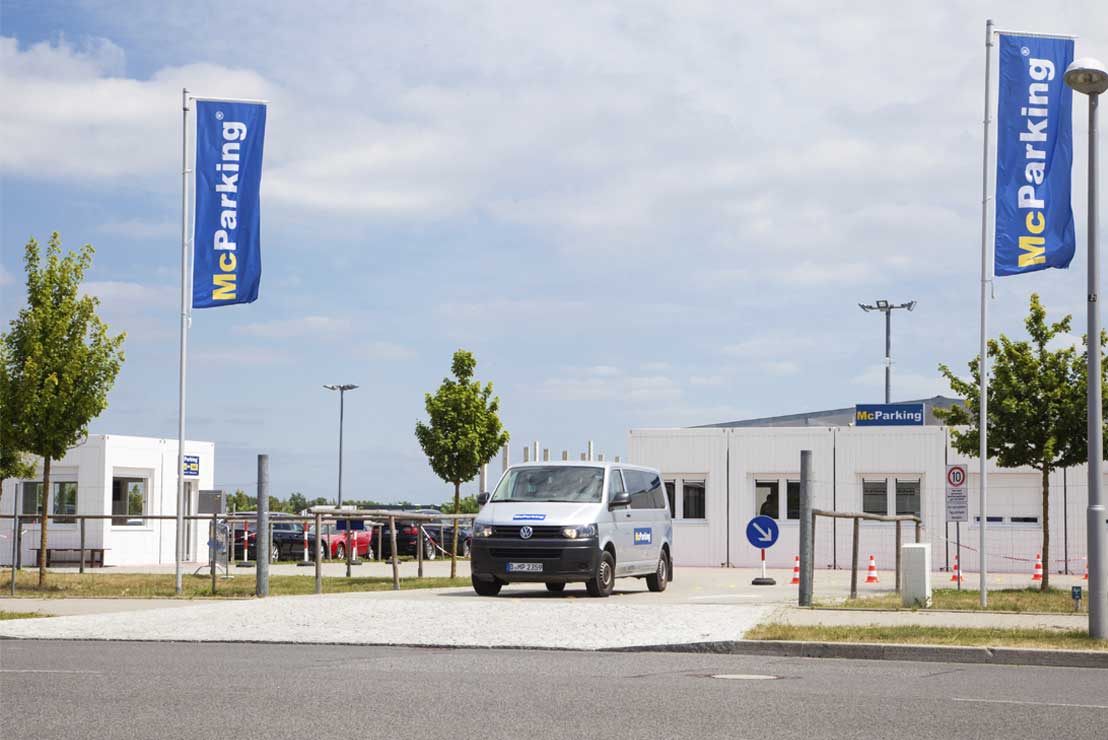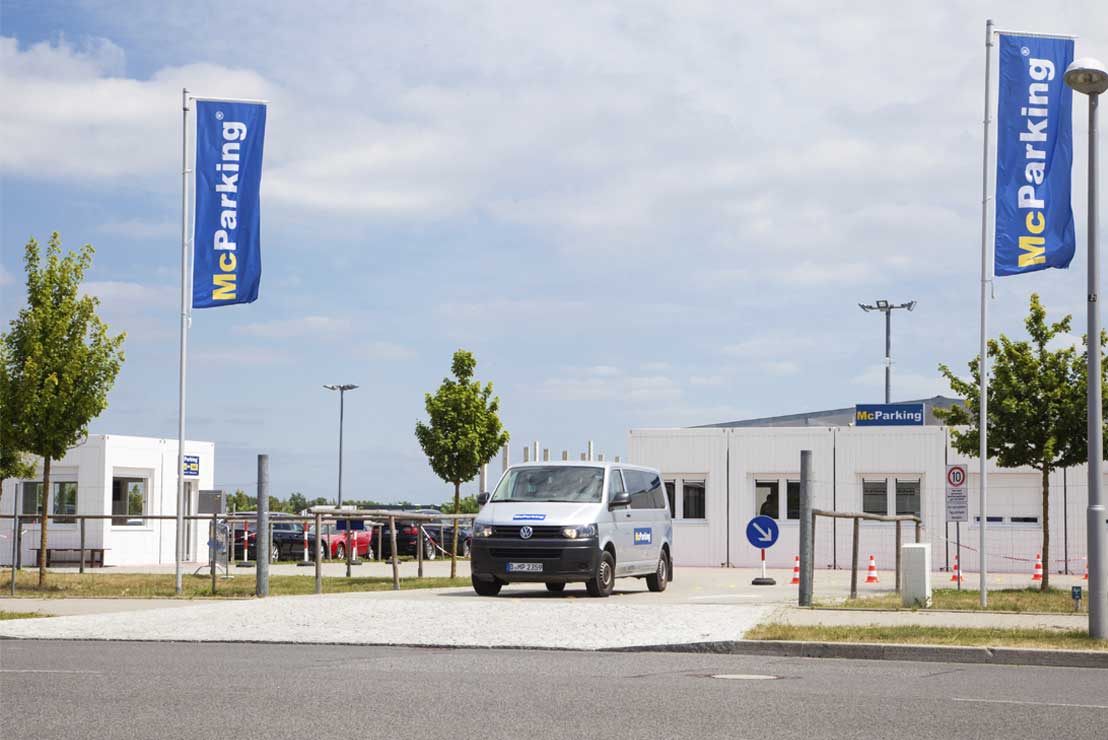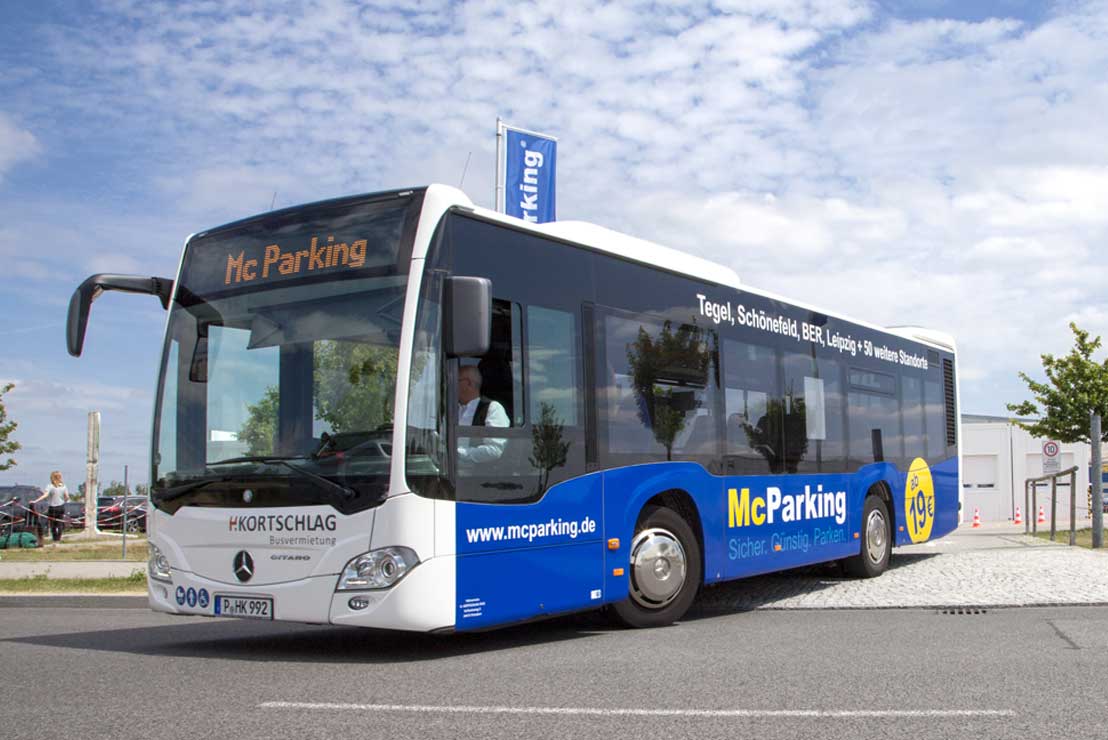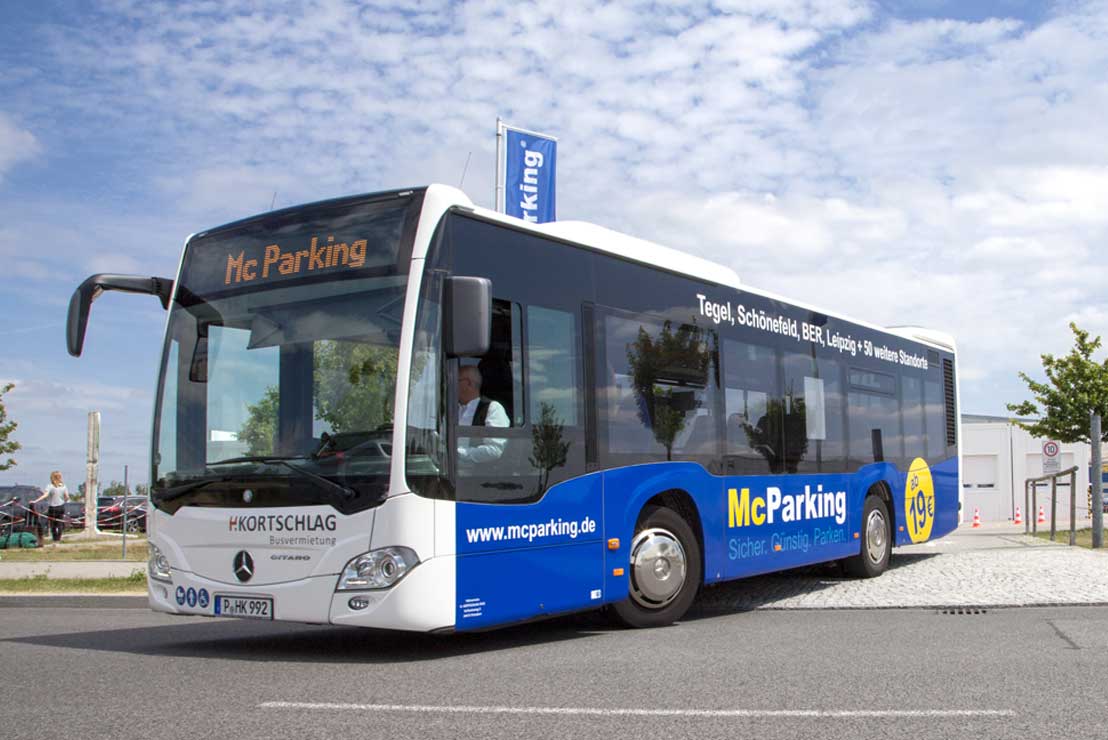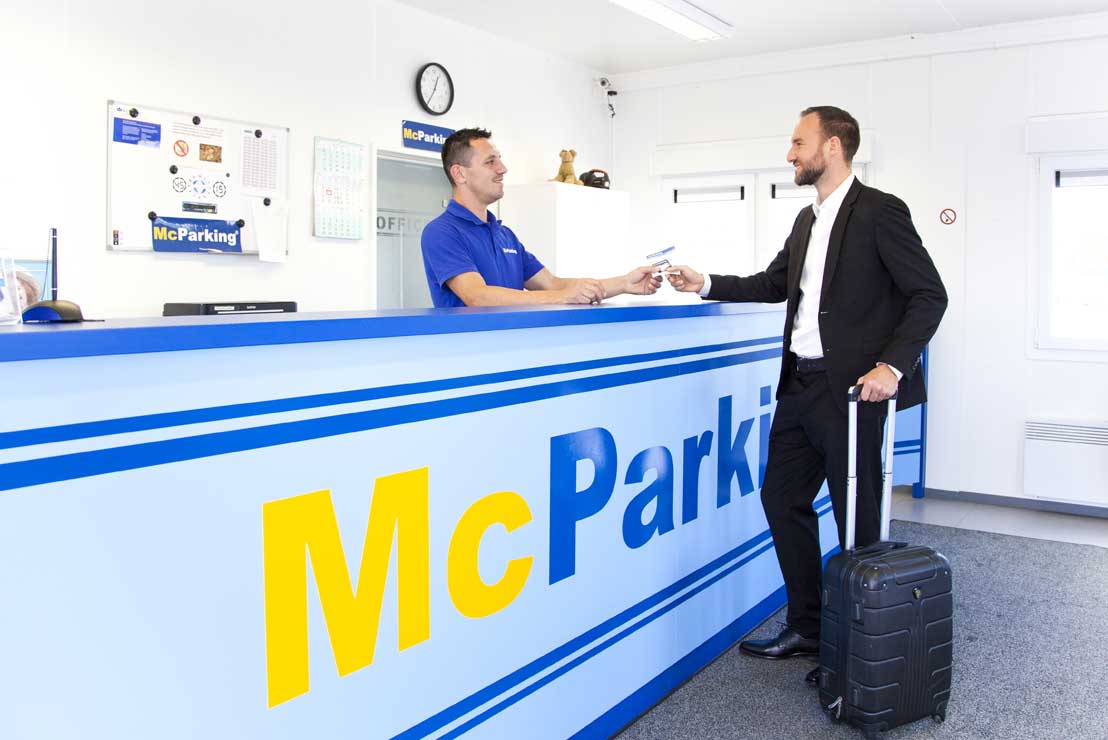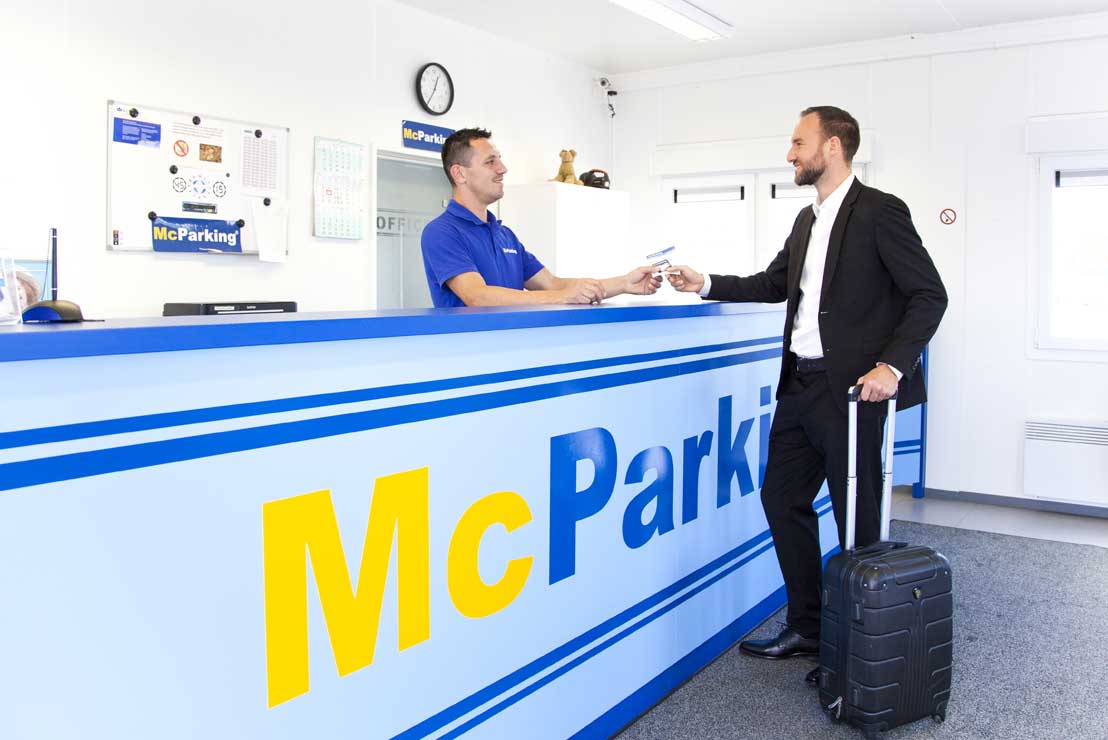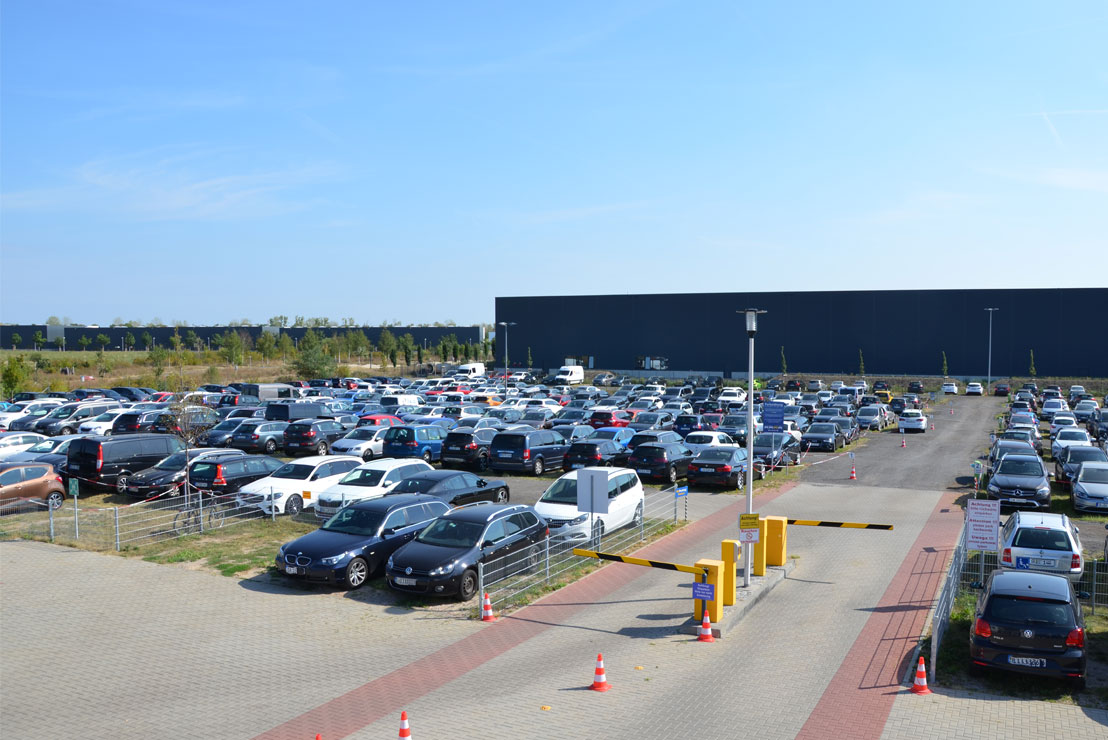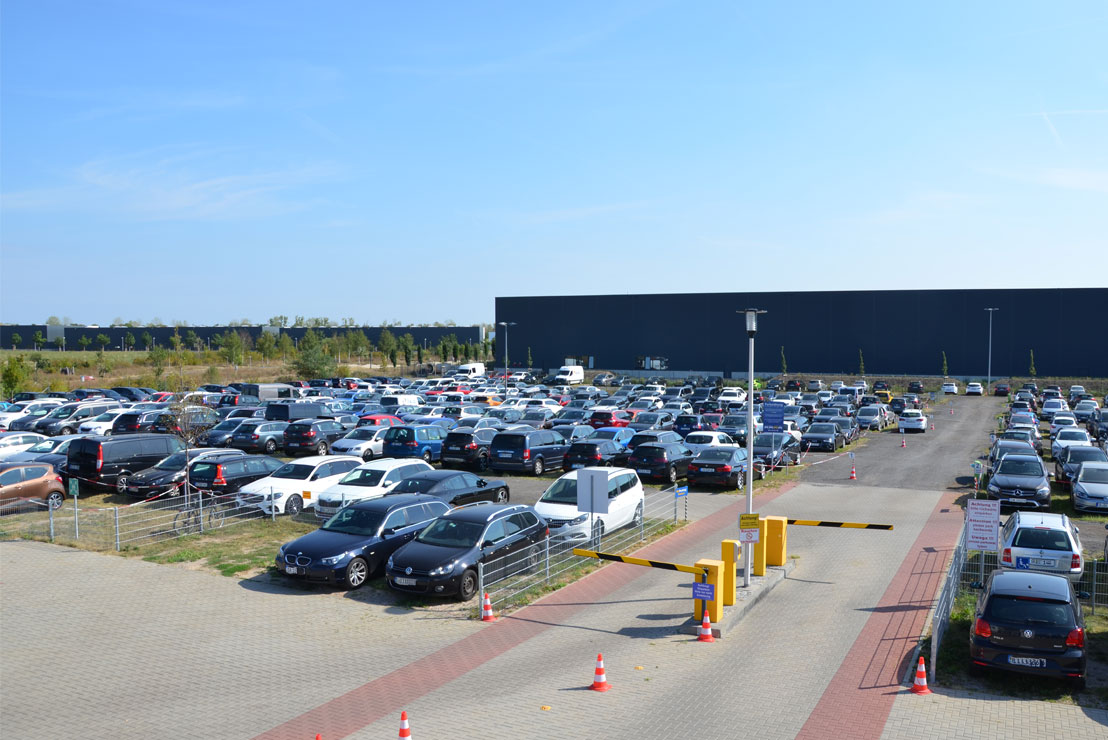 Excellent
thumb_up
4.8

of 5.0
Recommended
people

23

Reviews
Our committment
check

Verified parking lot

check

Real customer reviews

check

Booking confirmation via mail

check

No registration necessary
---
Availability
| Parking lot | Parking duration | Parking fees | Availability |
| --- | --- | --- | --- |
| McParking Parkplatz BER Gravel parking | help_outline | help_outline | help_outline |
check_circle Lit up parking lots
check_circle Video surveillance
check_circle 24 hours staffed
check_circle Eingezäunte Parkplätze
check_circle Legal liability insurance
check_circle Shuttle Service included
check_circle For up to 5 travelers included
check_circle Child safety seat available
info Maximum waiting time: : ~20 Min.
info Transfer Duration: ~07 min.
info Distance: 8.1 km
info From 02:45 AM until the last flight
check_circle Waiting room
check_circle Changing room
check_circle Restroom
check_circle Jump start
Map and route planner – Safely arrive at your destination
---
Newest Reviews for McParking Parkplatz BER
Gute Erreichbarkeit und Super Shuttle

format_quote Top Tarife und gute Erreichbarkeit!

Michael - 10.11.2021
Freundlich, unkompliziert, praktisch

format_quote Von buchung, über Shuttle bis Abfahrt hat wiedermal alles super funktioniert. Ich nutze McParking schon seit ein paar Jahren.

Kathleen - 07.11.2021
Entspannte Parkmöglichkeit für den Urlaub

format_quote Insgesamt gut, Parkplatz selber ist verbesserungswürdig

Eckart - 23.09.2021
format_quote Hat alles gut geklappt

Frank - 15.09.2021
Sehr Gute Parkmöglichkeit

format_quote Sehr Gut

Sven - 12.09.2021
format_quote Gerne Wieder!

Martin - 20.08.2021
Gute Parkmöglichkeit bei guterneller schneller An

format_quote Kann Ich weiterempfehlen!

Wolfgang - 28.02.2020
format_quote Der Transfer zum Flughafen wurde sogar einen Tag nach Ankunft von einem nahegelegenen Hotel durchgeführt.

Benjamin - 06.01.2020
Sehr gute Parkmöglichkeit

format_quote Immer wieder

Knut - 17.12.2019
100% Verified reviews - Real guests!
Only guests which have taken advantage of our service can review it. This guarantees that all our reviews come from real customers. After your return, you will receive an invitation to review our parking service.
Gesamtnote
COM_PLADMIN_NOTE_EXCELLENT
thumb_up
4.8 of 5.0
23 Reviews
Tips by travelers can help you to find the best parking lot Michael
"

Gute Erreichbarkeit und Super Shuttle

"

Rated at 10.11.2021
format_quote Top Tarife und gute Erreichbarkeit! Kathleen
"

Freundlich, unkompliziert, praktisch

"

Rated at 07.11.2021
format_quote Von buchung, über Shuttle bis Abfahrt hat wiedermal alles super funktioniert. Ich nutze McParking schon seit ein paar Jahren. Eckart
"

Entspannte Parkmöglichkeit für den Urlaub

"

Rated at 23.09.2021
format_quote Insgesamt gut, Parkplatz selber ist verbesserungswürdig Frank

Rated at 15.09.2021
format_quote Hat alles gut geklappt Sven
"

Sehr Gute Parkmöglichkeit

"

Rated at 12.09.2021
format_quote Sehr Gut Martin

Rated at 20.08.2021
format_quote Gerne Wieder! Wolfgang
"

Gute Parkmöglichkeit bei guterneller schneller An

"

Rated at 28.02.2020
format_quote Kann Ich weiterempfehlen! Benjamin

Rated at 06.01.2020
format_quote Der Transfer zum Flughafen wurde sogar einen Tag nach Ankunft von einem nahegelegenen Hotel durchgeführt. Knut
"

Sehr gute Parkmöglichkeit

"

Rated at 17.12.2019
format_quote Immer wieder Alexandra

Rated at 01.11.2019
format_quote Sehr gut Danny

Rated at 26.10.2019
format_quote Wir parken unser Auto wieder bei McParking. Wolfgang

Rated at 20.10.2019
format_quote Wir parken während unserer Reisen sehr gerne hier. Fühlen uns sehr gut aufgehoben und wenn Plätze frei sind, entscheiden wir uns auch in Zukunft hier zu parken. Madlen
"

Problemlos und absolut empfehlendswert

"

Rated at 11.10.2019
format_quote Jederzeit gerne wieder. Wurden nicht enttäuscht. Ronald

Rated at 10.10.2019
format_quote Ich werde wieder hier parken Heike
"

Gute Parkmöglichkeit in Nähe des Flughafens

"

Rated at 08.10.2019
format_quote Wir werden diesen Parkplatz bei unserem nächsten Flug wieder buchen. Claudine
"

Gute und günstige Parkmöglichkeit um in den Urlaub zu gelangen

"

Rated at 28.09.2019
format_quote McParking buchen wir immer wieder gern. Cornelia

Rated at 21.09.2019
format_quote Preis/Leistungsverhältnis voll in Ordnung Norbert

Rated at 13.09.2019
format_quote Sehr gutes und erfahrenes Personal Gert

Rated at 10.09.2019
format_quote Perfekt Thomas
"

Sehr gute Parkplatzvermittlung

"

Rated at 07.09.2019
format_quote Ihr seit top, jederzeit empfehlenswert. Fam Luck Anna-Tabea
"

Kurzfristige Option für Parkplätze

"

Rated at 07.09.2019
format_quote Gut Steffen

Rated at 18.08.2019
format_quote Preis-Leistungs-Verhältnis war okay. Es stehen auch Behindertenprakplätze direkt am Ausgang zur Verfügung. Volker
"

Spitzen Parkplatzbetreiber

"

Rated at 02.08.2019
format_quote War von Professionalität angetan. Keine Wartezeit. Keine 10 Minuten und ich war im Shuttle Bus. Perfekt..